Banks Are Used For Money-Laundering In a Larger Scale Than Cryptocurrencies, New Study Reveals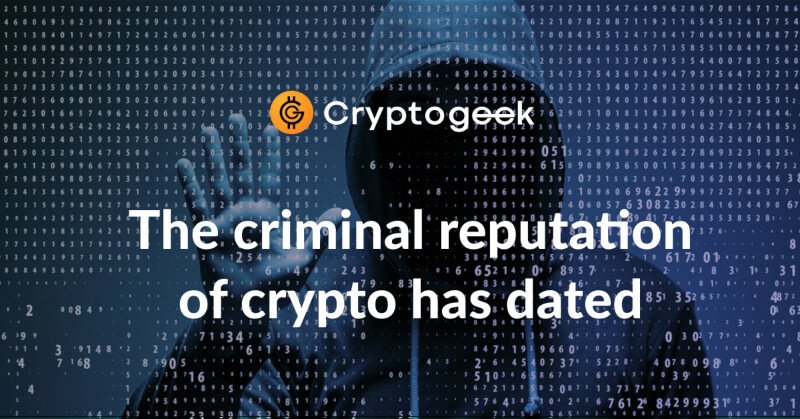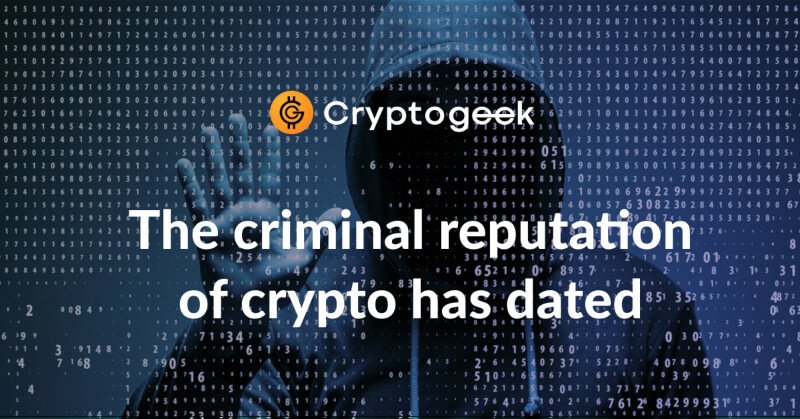 The Mexican Financial Intelligence Unit (FIU) report reveals that banks are involved in the most money laundering cases in the country while cryptocurrencies don't contribute to such operations that much. According to the report, the group of the largest Mexican banks labeled as the G7 banking group (BBVA, Inbursa, HSBC, Scotiabank, Banorte, Santander, and Citibanamex) controls 80% of the assets flow in the country. These banks, brokerage companies, and foreign exchange entities are responsible for more cases of money laundering than blockchain platforms. All these entities got the high-risk grade. The blockchain companies are regarded as emerging risk entities. So, both cryptocurrencies and fiat money are used for money laundering, there's nothing surprising and we will talk about it in the second part of the article.
Money Laundering and Cryptocurrencies In Mexico
The funny thing is that the G7 group is believed to be the most regulated sector in Mexico and it doesn't stop these banks from high-scale wrongdoing. Regulations in the cryptocurrency sphere are heavy and restrictive. Mexican blockchain companies deal with so many limitations that many of them have to continue their operation in secret.
For instance, in accordance with the Mexican laws, the AML check must be triggered by the cryptocurrency platform if someone makes a $2,500+ worth cryptocurrency transaction. Moreover, a series of smaller transactions made in the length of six months associated with the same account is the reason for AML check, too. The license needed to run a cryptocurrency business is relatively high, too. Such obstacles are the result of the government's suspicion towards the cryptocurrency industry as the officials mostly see it as the platform for illicit activity including money laundering. Interestingly, they don't see how the most trusted banks do this criminal operation right before their eyes. Or probably they don't see it by purpose? OK, that's not our business.
The modern-day Mexican cryptocurrency industry is booming in 2020. The biggest local cryptocurrency exchange Bitso has grown by 200% daily active users in comparison to the previous year. In the uncertain economic climate, people tend to switch to cryptocurrencies rather than to continue trusting the local banks. The report made by the Mexican Financial Intelligence Unit absolutely justifies such an attitude.
More than that, Mexican peso (alongside Brazilian real and South African rand) appears to be more volatile than Bitcoin. Cryptocurrencies are frequently criticized for the lack of price stability.  However, cryptocurrencies are usually less stable than the national currencies of the countries with the strongest economy. Most of the time, Bitcoin is less stable than USD, EUR, or British Pound, indeed (in the turbulent spring of 2020, even these currencies were losing their value quicker than BTC). But if we watch the price changing of numerous other fiat currencies, we will notice that Bitcoin is not that volatile. In some poor countries, cryptocurrencies already gain popularity as a regular means of payment. It seems that Bitcoin is going to win not with the help of the intellectuals but with the help of hungry people. People with no bank accounts, people with no computers (but with smartphones) — they need to do digital transactions, so they are not going to waste time figuring out how safe cryptocurrencies are or are it a bubble or not, they just use this opportunity as no one can prohibit them to do that. 
Please note that Mexico is not among the countries where cryptocurrencies become a regular means of payment. Rather it is a country with a local currency that is less stable than Bitcoin. This situation fuels public interest in cryptocurrencies. On the one hand, people see cryptocurrencies as the easily available trading instrument and the way to gain some profit. On the other hand, cryptocurrencies are seen as a safe haven after peso didn't manage to play this role. More than that, cryptocurrencies can open the opportunity for quicker and cheaper international transactions or to buying dollars at a low price. So, at least on the surface, the situation is flipping. Cryptocurrencies that had a marginal reputation all of a sudden become a synonym for stability while fiat money became volatile and the banks (!) are doing the most money-laundering operations in Mexico (and now that's official)! Incredible!
Final Thoughts: Food not Bombs!
We are no strangers to a stereotype that cryptocurrency is mostly needed for paying for illicit activities. Many people (their number steadily decrease) believe that Bitcoin is used for buying drugs, guns or other illegal stuff, for money laundering, and sponsoring terrorism. Generally speaking, these cryptocurrency skeptics acknowledge that cryptocurrencies are good enough to be used as normal money, as normal money is what has been used for money laundering, sponsoring terrorism, drug and weapon trading for centuries. That's how Bitcoin opponents point out that cryptocurrencies have use cases and this technology is not a surrogate nor it's ineffectual. Every time, cryptocurrency is labeled as good only for any kind of criminal stuff, it is recognized as real money. The fun fact is that fiat money is used for trading and sponsoring all kinds of illegal stuff on a much larger scale. The report of the Mexican Financial Intelligence Unit nicely demonstrates that cryptocurrency is not a competitor for fiat money in doing harm.
Finally, the last thing that's necessary to learn well is that people don't spend most cryptocurrency for questionable ventures. As recent research revealed, the most frequent use cases of crypto besides trading is buying... food and clothes! Food not bombs, indeed! Yes, people use crypto to pay for illicit activities, but actually not much of the cryptocurrency flow is spent on such things. This stigma doesn't stand the reality check. We need more studies, more facts, more stats to see how cryptocurrencies slowly become a new regular means of payment while skeptics vainly try to discredit them. Another thing that we need is less pressure on cryptocurrency companies. The limitations put by regulators who feel scared by the new technology makes it harder for folks to receive a highly demanded modern service.
---
---