Latoken Exchange Review 2022 - Is It Safe?
Full address:
Msida, MT (The exchange does not disclose the exact location of its office)
Fees:
Withdrawal fee: 0.0005 BTC
Taker fee: 0.28%
Maker fee: 0.22%

Full fee schedule:
https://latoken.com/moments/tag/fees/
Fees:
Withdrawal fee: 0.0005 BTC
Taker fee: 0.28%
Maker fee: 0.22%

Full fee schedule:
https://latoken.com/moments/tag/fees/
Mar 30, 2022
The rise of multiple crypto exchanges has made it mandatory for users to make a proper analysis of the exchange best suited for them. The rising number of scam crypto trading platforms also means that the best platforms are those where the user feels safe and secure to trade tokens. 
Today we will be analyzing the fast-rising crypto platform Latoken, placing emphasis on its exchange and token. In this Latoken exchange review, we'll do our best to be objective and pay attention to important details. You will be able to decide whether Latoken is the right platform for your trading needs, is Latoken a scam, is it safe to use this platform, etc. 
Summary
| | |
| --- | --- |
| Website address | https://latoken.com/ |
| Centralized | Yes |
| Contact email | info@latoken.com |
| Company jurisdiction | Estonia |
| Number of supported crypto coins | 675 |
| Fiat-to-crypto pairs  | No |
| Fiat money deposits | Yes |
| Native token | LATOKEN (LA) |
| Mobile app | Yes (iOS, Android) |
| Trading fees | 0.49% |
| Trading volume (February 2022) | $242 million |
| 2-factor authentication | Google Authenticator |
What Is Latoken?
Latoken is an Estonian cryptocurrency exchange. However, some publications claim that LATOKEN is a Russian exchange. It was created in 2017 as a decentralized trading platform that supports a wide variety of digital assets. The exchange is based on a directed acyclic graph (DAG) technology, which differs slightly from blockchain technology. 
DAG makes the exchange achieve quicker speeds and transaction volume without many delays. The exchange is registered in the Cayman Islands, which is one of the few countries with laws regulating crypto exchanges. 
The exchange is overseen by LAT Foundation PTE founded by CEO Valentin Preobrazhensky. Preobrazhensky is a respected stakeholder in the crypto sector, which lends credibility to the crypto platform.
Latoken Services and Products
The primary service associated with the LATOKEN brand is the exchange of the same name. It is a centralized crypto-to-crypto exchange with charts, several types of orders, an order book, etc. The exchange doesn't have a candlestick chart and rather resembles a marketplace than a regular exchange. The exchange can be used for IEO campaigns. You can apply for holding a campaign on LATOKEN right on the homepage of the exchange website. In the exchange tab, there is also a crowdfunding service. 
Apart from the exchange, there is a LATOKEN (LA) cryptocurrency, a native token of the LATOKEN exchange. VCTV is an educational platform on the LATOKEN website. There, you can apply for public events on which experts speak on industry topics. In the Past tab, you can watch the videos of the previous events. LA DIRECT is an instant exchange service that is mentioned on the LATOKEN website, however, it cannot be found there as of February 2022. Probably, the service was frozen or removed.
Supported Currencies
Latoken is one of the exchanges that support lots of crypto tokens. Since it is a major player for IEOs, the exchange has over 60 supported currencies and 145 trading pairs for digital assets on its platform. 
Popular cryptos are supported with Bitcoin (BTC), Ethereum (ETH) Tether, and (USDT) pairs available for users for trading. The exchange also has its native Latoken token LA which can also be traded with most coins on the platform. 
You can also trade other popular altcoins like Stellar, Tron, and Basic Attention Token on the exchange. However, one disappointing note is that the exchange does not support fiat to crypto trading. This is surprising given the vast number of altcoins supported on the platform. 
Users can deposit coins directly from their wallets or buy supported coins via the credit/deposit method. 

This makes it easier for new traders as they can simply fund with their cards. It should be noted that wire transfer or PayPal is not supported on Latoken exchange. 
Supported Countries
Latoken supports different countries from across the globe with its major amounts of users from Australia, the UK, China, and Switzerland. There are over 200,000 registered users on the exchange, making it one of the fastest-rising exchanges in the market. 
The exchange also has four language options which include English and Mandarin which suggests the sort of market Latoken is targeting. 
However, there are some countries that are not supported by the platform and the list includes. Users from USA, Bosnia And Herzegovina, Syria, North Korea, Sri Lanka, Tunisia, Uganda, Iran, Pakistan, Iraq, Ethiopia, Trinidad and Tobago, and Yemen are not allowed to trade on LATOKEN. 
Is Latoken Exchange Regulated?
There is no info that shows that LATOKEN has anything to do with any of the regulators. The exchange team claims to follow the AML laws, but it actually means that the exchange requests active traders to perform KYC checks and is not available in the countries with strict cryptocurrency regulations. We conclude that LATOKEN is rather not regulated.
Latoken Fees
There are three types of fees standardly charged on crypto exchanges: deposit fees, trading fees, and withdrawal fees. Just like most crypto exchanges, LATOKEN doesn't charge anything for deposits in cryptocurrency. Please note that the deposits have the required minimum amount. If you deposit less than it's required you will lose your money.
As for trading fees, LATOKEN charges high commissions per trade. Both takers and makers pay 0.49% while on most of the top platforms trading fees are below 0.2%. LATOKEN offers you two ways to decrease commissions. First, if you pay commissions in the native token (LA), you get a 74% discount. Second, just like on most exchanges, the more you trade the less the fee is. Below you can see the rates for different trading volumes.
| | | | |
| --- | --- | --- | --- |
| Level | Monthly trading volume | Maker | Taker |
| 1 | Under $10,000 | 0.49% | 0.49% |
| 2 | $10,000 — $50,000 | 0.39% | 0.39% |
| 3 | $50,000 — $100,000 | 0.29% | 0.29% |
| 4 | $100,000 — $250,000 | 0.12% | 0.19% |
| 5 | $250,000 — $1 million | 0.07% | 0.11% |
| 6 | $1 million — $2.5 million | 0.06% | 0.09% |
| 7 | $2.5 million — $10 million | 0.04% | 0.07% |
| 8 | $10 million — $20 million | 0.02% | 0.05% |
| 9 | More than $20 million | No fee | 0.04% |
Withdrawal fees differ from currency to currency. Check the several examples in the table below. 
| | | |
| --- | --- | --- |
| Currency | Withdrawal fee | Minimum withdrawal |
| Bitcoin | 0.0005 BTC | |
| Ethereum | 0.0066 ETH | 0.0066 ETH |
| Tether (ERC20) | 40 | 40 |
| Tether (TRC20) | 3 | 5 |
All in all, it's safe to say that LATOKEN charges high fees.
Latoken Affiliate Program
Just like nearly every cryptocurrency platform, LATOKEN has an affiliate (or referral) program. It works this way: as you register on LATOKEN, you get your referral link. You share it with others, and when the invitee signs up using your link and verifies an email, both you and your invitee receive a credit that will return part of your fees paid on LATOKEN as cashback. The returns are paid in the same currency as the fees. The more referrals you got, the bigger your credit is. The credit gradually decreases when you receive cashback payments. Cashback associated with trading fees is paid once in 24 hours at 0:20 AM UTC. Cashback associated with deposit and withdrawal fees is paid immediately after each transaction.
As LATOKEN is used for crowdsales by side projects, you can take part in the referral programs by these projects via LATOKEN. The terms of these referral programs are varying. You should read about the conditions of participation on certain crowdsale pages to learn the details if you want to get the advantage of these offers.
Security
You should make sure that the exchange offers all the security measures you consider critically important before depositing your money.
Latoken exchange offers state-of-the-art security features for users to secure their funds on the platform. All the data circulating on the exchange is encrypted. What's especially good — there are different types of encryption for different kinds of data. For instance, Latoken safeguards the users' private keys encrypting them with the AES-256 protocol. The passwords used by the exchange customers are encrypted using Salted SHA-256.
Almost all the user funds are stored offline. According to the platform website, only 0.5% of the user's money is stored on hot wallets. It means that it's nearly impossible to lose money if the exchange gets hacked. Moreover, the user funds are guarded with multi-signature.
In addition, the platform uses an encrypted protocol HTTPS to secure its connections, which prevents attacks from hackers. Latoken also has anti-DDoS attack encryption for safeguarding users' information. 
As for the security measures that can be applied by users, the platform provides enough protection features, too. The main one is 2-factor authentication (aka 2fa). It is highly recommended to turn it on, as it dramatically decreases the chances of losing your money in hacking your individual account. 2fa makes it impossible to sign in to an account or withdraw the money without entering a one-time password that cannot be retrieved from anywhere apart from the account owner's mobile device via an authenticator app. 
Latoken Deposit and Withdrawal Problems
Unfortunately, problems with withdrawals are not something rare in the crypto industry. Some exchanges experience such issues from time to time, while others block or delay withdrawals for no reason regularly. It seems that the LATOKEN users repeatedly experience troubles when trying to withdraw their funds.
More than that, at times the exchange closes some of its cryptocurrencies for withdrawals. That's a usual thing for any exchange but it seems that LATOKEN fails to re-open withdrawals on time or doesn't warn users about withdrawal closures so they find it out only when they try to withdraw their funds.
There is no clear explanation on what keeps LATOKEN users from normally withdrawing their funds if it's a malicious activity of the LATOKEN team or rather a poor tech state of the exchange.
Another huge problem is deposits. Users deposit money but sometimes this money doesn't show up in the balance. One of the explanations is that Latoken has a minimum required deposit amount for each currency. If you deposit less than this amount, your money disappears and is not subject to refund.
How Long Does It Take To Withdraw From Latoken?
According to numerous user reports, it can take weeks to withdraw funds. That's not how it's supposed to be. The delays of withdrawals constantly become the reason for criticism from users. If you are going to use LATOKEN, you should be prepared for such problems.
Latoken Scam Accusations
There is a big deal of alleged LATOKEN users accusing the exchange of being a scam. Their stories are quite similar. Mostly, they claim that the deposited money doesn't show up on the balance. The customer support doesn't seem to be helpful and keeps users waiting for weeks in vain. Apart from money disappearing while depositing, there is another issue. Some users claim they cannot withdraw their money for no apparent reason. 
Be careful when buying coins and transferring money here.The coin you bought is an old contract and you may have garbage in your hand,When you want to withdraw coins they close other netwrks, only erc is open which means high cost withdrawals.Not to mention it took days to depost

— Nevzat Çeri (@NevzatCeri) February 9, 2022
There is a chance that all these cases can be explained by improper maximum and minimum deposit/withdrawal amounts of transactions. Nevertheless, regardless of the real reason, the number of complaints is a red flag for those who think of using LATOKEN. The conditions associated with the risks of losing money due to insufficient deposit amounts are not presented on the website in a proper way. The lack of responsiveness from customer support is another problem.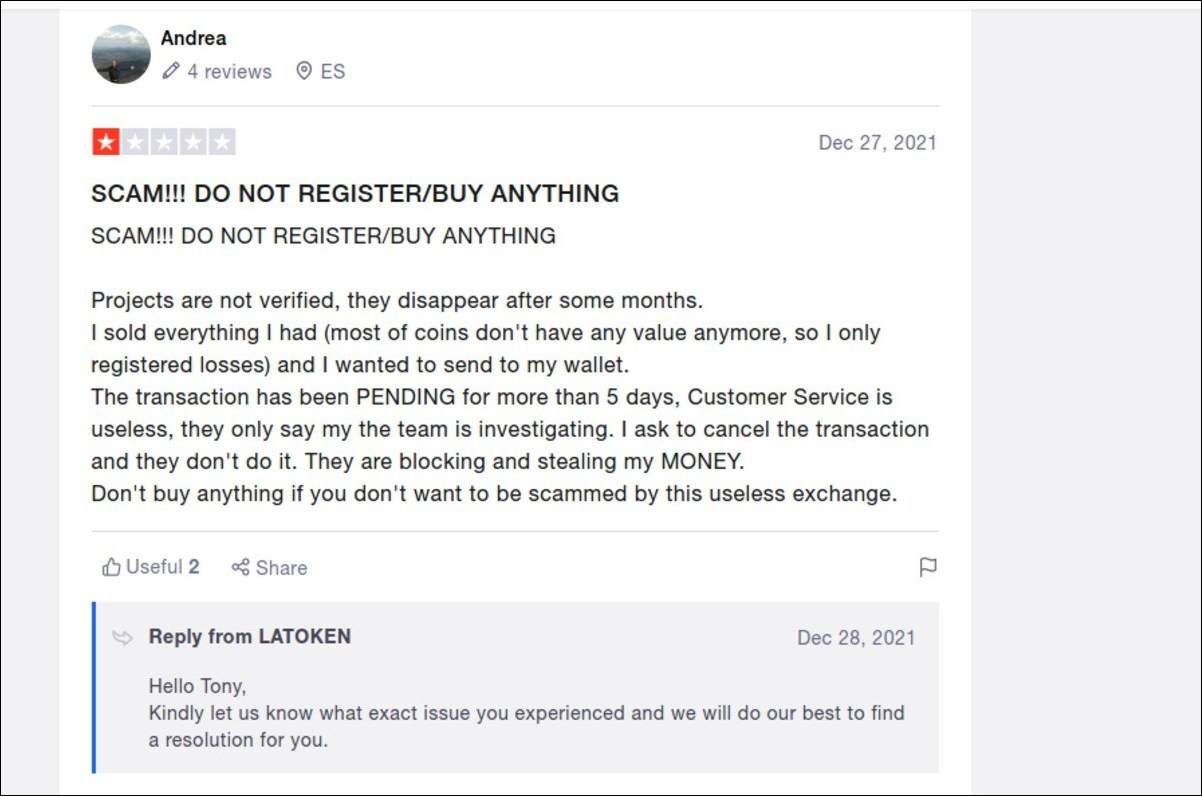 Another frequent accusation is that LATOKEN often lists scam projects. Considering how wide the currency roster on LATOKEN is, it is possible that these accusations have ground to them. Without a doubt, exchanges are responsible for the tokens they list.
Is Latoken Safe?
On one hand, we have a list of security measures that the exchange provides in order to make its use safe. We consider the set of encryption, cold storage of user funds, and 2-factor authentication to be a solid protection base. On the other hand, it's important to read through the user reports in order to understand if Latoken is really safe to use or if there are some other factors that make the use of the platform not so safe.
A good sign is that the comments section on the Latoken Twitter account is free of user complaints. It means that there are not many frustrated users who have issues but cannot get assistance from the support team. A bad sign is that the team behind the exchange is anonymous. The exchange is accused of promoting scam coins. On TrustPilot there is much criticism from the alleged users of the platform. Some of them claim that the money deposited on the Latoken account had disappeared without reason and explanation. More than that, users claim that the platform is buggy. To most of these reports, the Latoken representative responds by asking to contact him via email. On Reddit, there is even a story by a person who allegedly worked for Latoken and claims he was scammed by the exchange.
Considering the things said above, it is better to approach Latoken with caution and do better research on the company before depositing your money to it.
Customer Support
Latoken customer support seems to be responding to criticism online. However, what happens when users try to reach out to the support team is unclear as many people complain about the lack of support.
#Bitcoin is closing in on $40,000 again. 🚀

Missed the previous bull-ride and chance to make profits?

Get #BTC right now at $39200 on LATOKEN
➡️https://t.co/3ywyJ0RL61

Trade crypto on our mobile app
➡️https://t.co/KCi6RVJYL7 pic.twitter.com/ZdArpCNyUa

— LATOKEN (@latokens) January 14, 2021
Users can send mail to the official email address or directly contact the support team via the platform. The platform also maintains an active Telegram group where customer issues are routinely addressed. In addition, the FAQ section is detailed with comprehensive tutorials on major problems faced by users on the platform. 
Registration and Verification
Registration is pretty easy and takes less than five minutes to complete. All you need to do is to access the homepage and click on the signup page. This will lead you to a simple drop page where you fill in your details in the boxes and click sign up.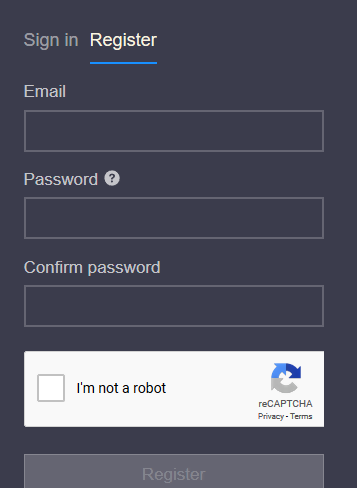 You would be sent an email for verification. Access your inbox and click the confirmation box to verify your account.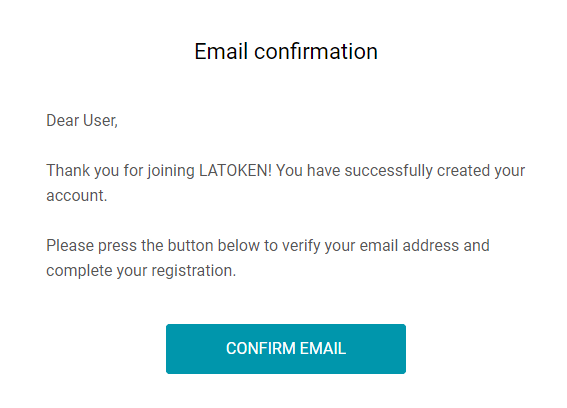 After confirming your email, you will be redirected to a terms and conditions page, which is the final stage. Tick the confirmation box and your account becomes active for trading and transactions. 
KYC/AML Verification
As cryptocurrencies are becoming more and more regulated, exchanges start to collect and verify personal data from users in order to meet the AML legislation requirements. LATOKEN has a KYC procedure, too. Users that are yet to complete the KYC check cannot use fiat money on the platform and use the IEO service. More than that, KYC is required to remove the $100,000 withdrawal limit.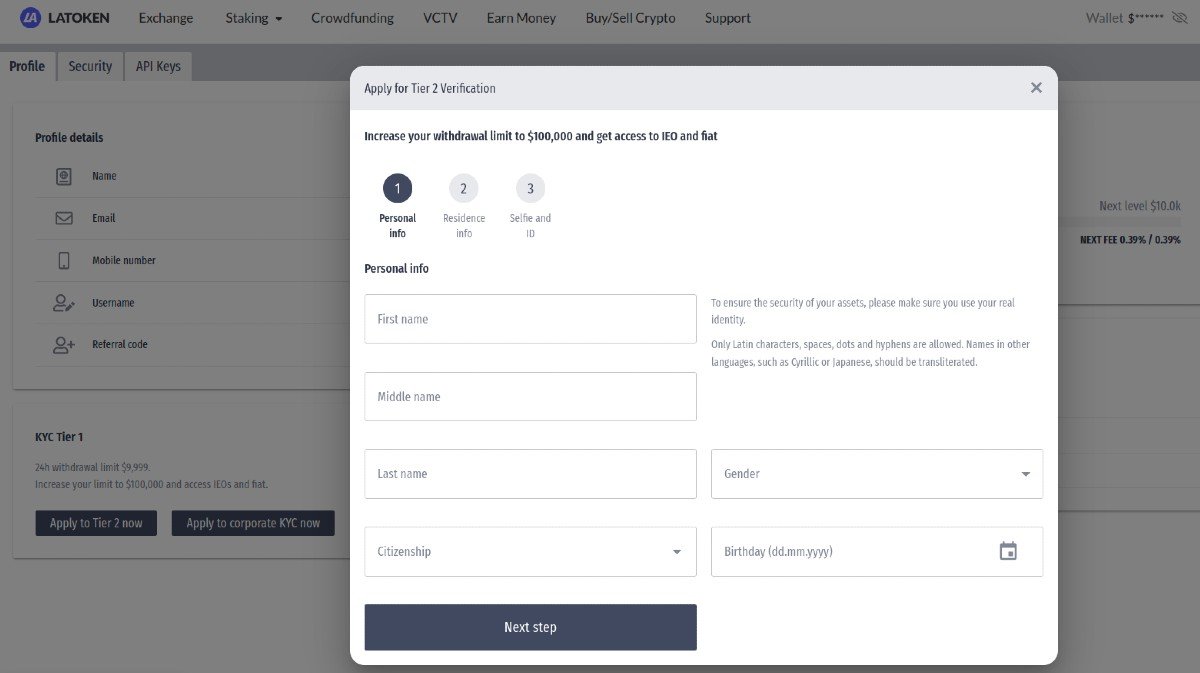 On LATOKEN, the procedure takes 3 steps. First, you should provide your first name, middle name, last name, gender, and citizenship. In the second stage, you will be asked to provide such info as a country, region, city, address, and postal code. You should provide both residential and permanent addresses if they don't coincide. The final step of the KYC procedure is uploading a copy of your ID and a photo of you holding a handwritten note that reads LATOKEN and has the date of the upload. Once you have sent all the info to LATOKEN, the exchange team will review this information and update your KYC status.
There are users on different online platforms that claim that they were required to provide invasive personal info during the KYC checks on LATOKEN. Sometimes such practices draw suspicions that the exchange is insolvent and simply doesn't have enough money to let users withdraw so they just stall for time. We don't have info on whether it is true in LATOKEN's case. 
Trading Platform 
Latoken presents a user-friendly web-based trading platform, which makes it easy for new traders to begin trading. The trading platform is easy to navigate and gives it a good advantage over some exchanges that have highly complicated platforms. 
As you can see below, the menus are easy to navigate with a chart provided by Trading View with access to different indicators. You can view token sales on the platform and access other information by clicking the seven-day chart. 

In addition, you can switch between LA pairs, ETH pairs, TRX pairs, BTC pairs, and USDT pairs. This is cool as users can access complex trading features in easy to use menu and indicators. 
Latoken Mobile App
Apart from a web version, LATOKEN can be accessed via the mobile app (Android and iOS versions are available). The mobile app provides much of the functionality of the desktop version, however, the interface is significantly different.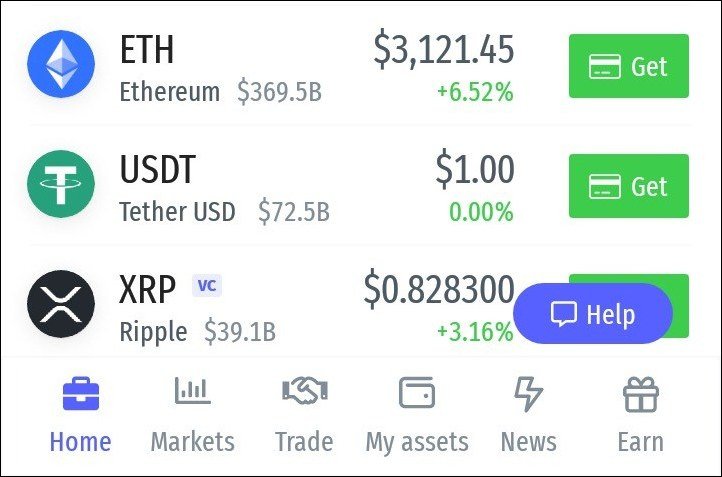 In a Home tab, you can choose and buy cryptocurrencies via credit/debit card or top up the LATOKEN account from the other crypto wallet. Via the Markets tab, you can access the charts, choose the trading pair, and place buy or sell orders for chosen positions. More than that, in this tab you can access the staking platform and IEO marketplace. In the Trade tab, you can place orders and see an order book. First, you will be required to choose the mode, simple or advanced. With the latter providing more information and the market. In the same tab, you can check your open traders and see "trading ideas'' — posts predicting the future market trajectory of certain pairs. In the My Assets tab, you can control your spot funds (funds used for trading) and wallet funds (funds used for deposit, sending, withdrawal, etc). The same tab can be used to access the staking dashboard. In the news tab, you can access the headlines of the most respected cryptocurrency-themed media outlets. The Earn tab leads you to the referral program page ("Invite friends''), airdrops page, and the trading competitions page.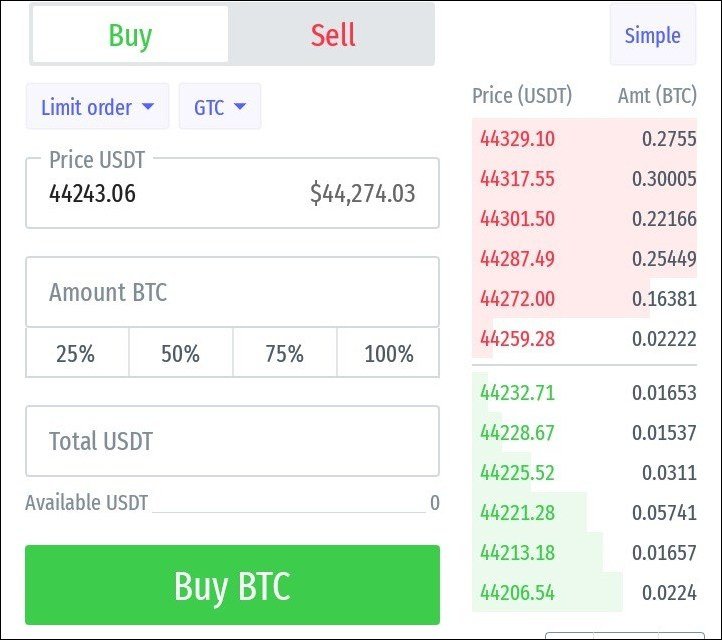 In general, the mobile app is easy to use, neat, and elaborate. In terms of design, it easily outperforms the desktop version. If you check the feedback on Google Play, however, you will see people complaining about deposits not showing up on the balance.
LA Token Review
Latoken token (LA) is an ERC-20 token that is the native token of the crypto exchange. The token was launched in 2017 as a multi-asset trading token and raised $19 million during its ICO. LA is envisaged with having the potential of becoming an asset token that can be used to exchange for real estate, stocks, and other assets. 
Latoken token (LA) has been promoted by the Latoken foundation in recent years, with the organization sponsoring seminars teaching the potentials of the coin. 
Latoken believes that LA can be used to tokenize real-world assets, bringing them to the blockchain world, and would allow holders to diversify their trading. The token is also the base currency of the exchange, with users given a 50% discount on trading transacted with the coin. 
LA has also been used for trading tokenized shares of Apple, Tesla, Google, and other blue chips, as well as gold, oil, and real estate ETFs. The coin is currently ranked 332 in the crypto rankings and has a maximum circulatory supply of 400,000,000 LA. 
As at the time of writing LA has been listed on six crypto exchanges, including HitBTC, which is in the top 10 exchanges in market volume. According to Latoken, there are plans to list the token on other platforms in the coming months. 
The token can be purchased via credit card on the Latoken exchange platform or can be exchanged with other crypto pairs. 
Latoken vs Binance, HitBTC, Kraken, Coinbase
| | | | | | |
| --- | --- | --- | --- | --- | --- |
| Exchange Name | Latoken | Binance | HitBTC | Kraken | Coinbase Pro |
| Roster | 675 coins | 364 coins | 628 coins | 109 | 157 |
| Payment methods | Visa, Crypto address | Visa, wire transfer, SWIFT, SEPA, Simplex, Crypto address | Visa, Apple Pay, Mercuryo, Banxa, Moonpay, Crypto address | Visa, wire transfer, ACH online banking, Crypto address | Visa, wire transfer, Apple Pay, Google Pay, Crypto address |
| 24h trading volume (as of February 2022) | $242 million | $21.3 billion | $5 billion | $1.3 billion | $4 billion |
| Access | USA and 10+ countries are not supported | USA, UK, China, Japan, Thailand, Ontario, and Malaysia are not supported | USA and 10+ countries are not supported | Global access | Available in the US, and around 100 countries of Europe, Asia, North and South America, Africa, and Oceania |
| Margin trading | Not supported | 10x | 12x | 10x | Disabled |
| Derivatives market | Not supported | Yes | Yes | Yes | Not supported |
| Trading fees | 0.49% | 0.1% | 0.9% | 1.5% | 0.5% |
| Regulation status | Questionable | Questionable | Questionable | Regulated | Regulated |
Pros and Cons
Advantages
Convenient mobile app. The LATOKEN mobile app is probably the best designed piece of this brand. It is multi-functional, easy-to-use, and pleasant.
Huge roster of supported coins. If you like to profit on obscure coins, LATOKEN can be a nice choice as it supports over 600 coins.
Multifunctional platform. LATOKEN is good in terms of providing you with a complex of features from asset storage (wallet) and staking to fundraising for launching your own token. We can't say that the features set is consistent as it lacks some obvious options (e.g., margin trading). Still, it is better than one-dimensional low-effort exchanges that can't offer anything on top of trading functionality.
Earn money functionality. Users can earn money without having to trade. The main "earn" option is staking. On LATOKEN you can also make money via participation in trading competitions and through airdrops.
NFT and stock markets. These two types of assets widen your trading opportunities and can help you to better diversify your portfolio.
Strong affiliate program. Unlike most affiliate programs, LATOKEN's referral program benefits both the inviter and invitee which is quite motivating for both sides.
High speed transactions. LATOKEN exchange doesn't have problems with performance.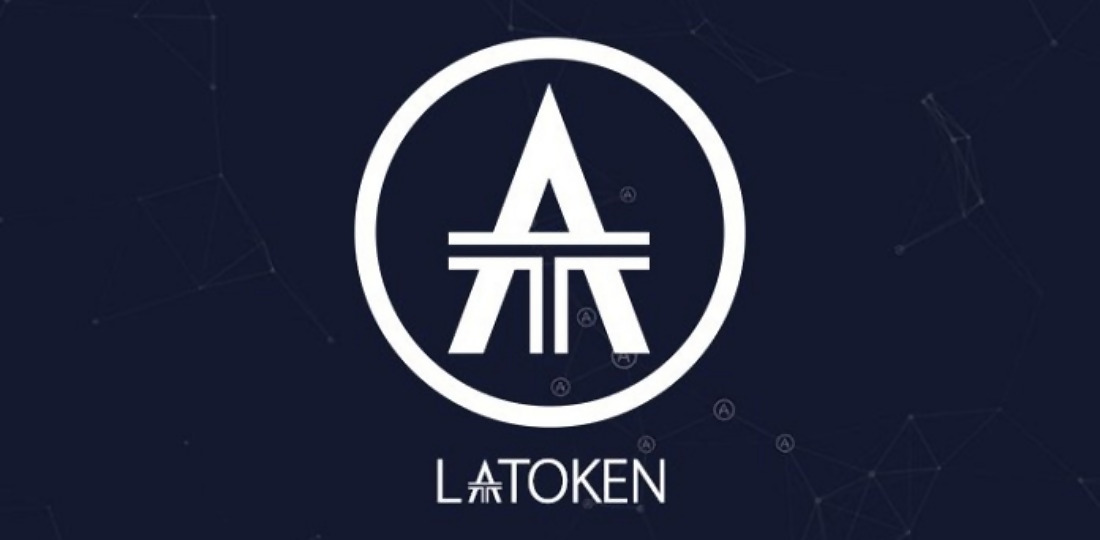 Disadvantages
High fees. Fees on LATOKEN are much higher than the fees on most of the top tier exchanges. 
Unhelpful support team. Nearly every person criticizing LATOKEN mentions the fact that the support team is not helping. That's a serious problem that makes this exchange hard to recommend.
Dubious listings. It seems that users often face problems when they try to withdraw obscure coins from LATOKEN. The reputation of these projects is questionable and even the LATOKEN ex-employee once took the company's Twitter to accuse the company of listing scam coins.
Problems with deposits. Too many people complain that the money they send to LATOKEN fails to hit the balance. That's a red flag regardless of the reason.
Problems with withdrawals. According to user feedback, some people faced problems when they tried to withdraw money from the exchange. No proper explanation is available.
People who worked for LATOKEN accuse management of dishonesty. At least twice, the people who allegedly worked for LATOKEN or in partnership with the exchange expressed frustration over the leaders of the exchange. It doesn't add trustworthiness to the platform's overall public image.
Relatively low liquidity. LATOKEN is far from the industry leaders in terms of daily trading volume. It may cause delays in trades.
Latoken ICO Review 
Latoken ICO happened in 2017 with the blockchain platform raising $18 million from August to October 2017. The ICO, which was successful saw over 9000 investors partake in the crowd sale with ETH and BTC the accepted currencies.
The use of fund raised were as follows: 15% - Liquidity Asset Token module development (issuance, transaction and asset data storage) 10% - Liquidity Assets exchange 10% Proof-of-Assets servicing deployment 10% - AI underwriting development 10% - Business development (boarding of banks and investors to the platform) 10% - Marketing 20% - LATO Fund 10% - the team bonus pool (max $1 mn) 5% - administrative expenses. 
Latoken promised to develop a blockchain protocol and platform for creating and trading asset tokens and a native token. So far, it is largely delivered on its promise with its exchange, one of the fastest-growing in the crypto community.
In addition, Latoken is one of the most popular IEO platforms for new crypto projects. This is partly due to its friendly criteria which makes it easy for startup crypto firms to list tokens on their platform. 
However, the platform will have to do more to promote its token LA which has only been listed on six platforms. One way in which it can embark on this is via partnerships with payment processing companies. 
Looking at Latoken's homepage website, the list of its partners is not comprehensive, with AmbCrypto the only known platform on the list. 
FAQ
Is LATOKEN exchange safe?
No, we can't state that.
Is LATOKEN available in the USA?
No, currently, the exchange doesn't allow users from the USA.
Is LATOKEN regulated?
There is no sufficient information confirming that LATOKEN is regulated.
Can I exchange fiat money for crypto on LATOKEN?
Yes, you can buy crypto via debit or credit card.
Is LATOKEN a scam?
Yet, we don't have enough evidence to state that LATOKEN is a scam. Nevertheless, there are a lot of complaints from the users of the exchange.
Does LATOKEN support margin trading?
As of February 2022, LATOKEN doesn't support margin trading.
Conclusion
Latoken from our analysis and observations is a company with a dubious reputation. There are a lot of unanswered questions concerning the money that allegedly disappeared from the users' accounts. Sometimes similar accusations don't mean anything as they are false. Unfortunately, we are yet to figure it out when it comes to Latoken.
New traders will love the simplified trading view, and the non-requirement of KYC will also attract crypto traders that value privacy. In addition, there has been no news of a breach or hack on the platform which shows its dedication to the security of users' data.
There are some areas where it could improve. It's a trading platform that currently lacks margin or leveraged trading. This is true for most cryptocurrency exchanges, although margin trading is becoming increasingly common. With the increase in margin trading at other exchanges, it's possible Latoken will also add margin trading.
In conclusion, Latoken is one of the crypto platforms that are quite easy to use for both beginners and advanced crypto users.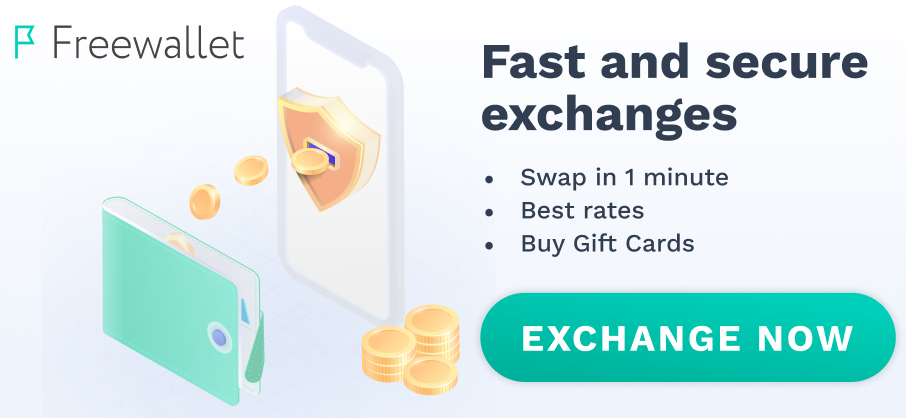 Zu hohe gebühren ohne KYC2 kein Withdraw mehr obwohl sie sagen das man bis zu 1k am tag ohne KYC2 auszahlen kann.
Thief exchange keep founds for deposit more than 24/H fee for deposit, request amount too deposit and big fee for withdraw,and never explain the checking reason so i think just use the customer founds , i don't recommend for anyone stay away from Latoken
Bom trabalho, encontrei tudo o k queria,.
Observei, que nao explorou muito sobre as taxas.
Piattaforma truffaldina, oltre alle numerose scam da -50% al giorno ti annullano gli ordini di vendita dei tokens in modo che non recuperi mai i soldi messi. PESSIMA PIATTAFORMA e l'assistenza inesistente. Nessun modo di recuperare i vostri soldi oltre alle commissioni altissime e il pessimo funzionamento dell'applicazione.
Joy Zulu
16 September 2022
LATOKEN is working with someone who has stolen money from poor people it's been a while since we complain about weowns which are the tokens of the company called Weownomy, we even myself bought those coins with my money but they decided to swap them twice and we are left with nothing and Weownomy CEO now they have locked the little that is there cant even cash-out the very shameful exchange platform