How to Transfer from Coinbase to Binance - 5 Easy Steps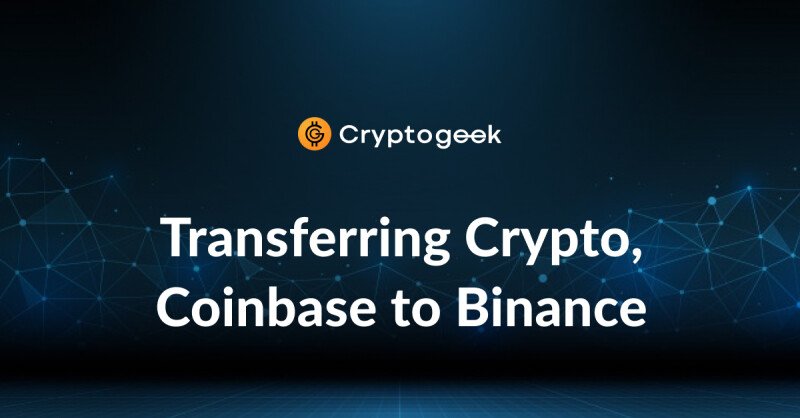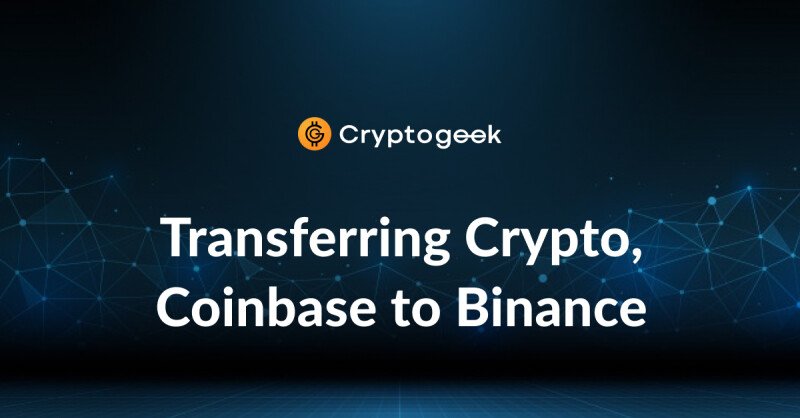 The easiest way to buy cryptocurrency is to join the exchange, link a bank account, and then make a purchase. Unfortunately, many popular exchanges offering this feature are not available in other areas. You can buy Bitcoin or Ethereum with a credit card, but nothing more.
The best way to get around this limitation is to buy cryptocurrency on one exchange, and then transfer funds to another service. Coinbase and Binance are the main candidates for this type of exchange. More than that, both platforms are among the most popular exchanges alongside Kraken, HitBTC, Gate.io, and others.
The fastest and easiest way to buy a lot of cryptocurrencies is to top up your Coinbase account, transfer these funds to Binance and start trading. How to transfer BTC or ETH from Coinbase to Binance? How long does it take to transfer from Coinbase to Binance? Even if you have never transferred your funds before, our guide below will help you through the whole process step by step.
Key Takeaways
| | |
| --- | --- |
| Question | Answer |
| How do I transfer money between Coinbase and Binance? | You transfer money via send/receive functionality. Technically it is a withdrawal to an external wallet. |
| How can I minimize fees? | You can choose a slower transaction speed and transfer your money in one of the currencies with the smallest transaction fees. |
| How much time do I need to transfer money? | It entirely depends on the currency you use.  |
Coinbase
Coinbase is an American cryptocurrency exchange, one of the largest cryptocurrency exchanges in the world. Coinbase operates under two different brands, Coinbase and GDAX. Coinbase most likely specializes in retail customers who want to buy Bitcoin for fiat currencies, and GDAX is a more advanced cryptocurrency trading platform. Since Coinbase is an American cryptocurrency exchange, investors from the United States can freely trade here.

Only a few coins are available on this exchange (their list is much more complete on GDAX). Major cryptocurrencies are available here: BTC, BCH, ETH, and LTC. This means that the service is primarily aimed at individuals who feel insecure with cryptocurrency trading and, perhaps, are only taking their first steps in the crypto world.
Pool Tokens to Earn Rewards on Binance
Pool Tokens to Earn Rewards on Binance
Deposit Methods
You can deposit at Coinbase by bank transfer or credit card. This may seem especially useful to beginner cryptocurrency investors.
In general, it is worth paying attention to the various fees for depositing fiat currencies on exchanges for bank transfers and credit cards, as they may differ. When making a deposit to this exchange with a credit card, you will most likely pay a commission for the deposit of 4%. This is a considerable amount. If you replenish your account by bank transfer, the deposit fee will be 1.5%, which is also decent when compared with the commissions of competitors present in the market.
Binance
Binance is an exchange from Hong Kong, that has a huge number of exchanges. In a way, Hong Kong is a cryptocurrency trading mecca. The incomplete list of competitors-compatriots of this exchange includes Bit-Z, KuCoin, Gatecoin, BitFlip, and CoinEx Market.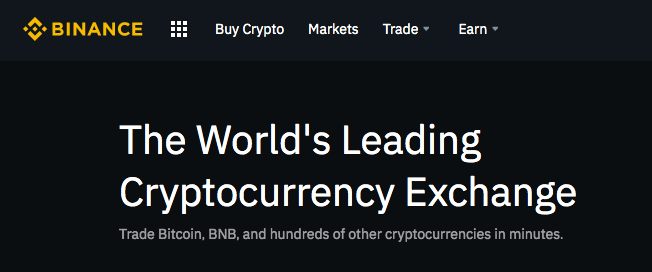 Binance does not prohibit US investors from trading on their own exchange. Nevertheless, all investors from the United States should independently conduct a thorough analysis and find out if there are any legal obstacles imposed by their state that can prevent them from trading on sites included in the top cryptocurrency exchanges, one of which may be recognized as the best cryptocurrency exchange for them.
Deposit Methods
Currently, Binance accepts exclusively cryptocurrencies as a deposit. Thus, newly-minted cryptocurrency investors will not be able to immediately start trading on Binance. If you have just started investing in cryptocurrency and want to start trading on the exchange, you will first have to buy cryptocurrency on another exchange and then make a deposit on Binance. In this review, it will be Coinbase.
Get a Loan Secured by Your Crypto Assets
Get a Loan Secured by Your Crypto Assets
Why go from Coinbase to Binance?
Coinbase is one of the most famous exchanges in the world. Its key feature is the ability to connect fiat to cryptocurrencies. By linking a credit card or bank account with Coinbase, you can convert funds into Bitcoin, Bitcoin Cash, Ethereum, XRP or Litecoin.
However, Coinbase is not a one-stop-shop for all trading needs. The service is known for its high duties and a clear absence of trading pairs. If you want to purchase a cryptocurrency other than BTC or ETH, you need to transfer funds from Coinbase to another exchange.
Binance is one of the largest cryptocurrency exchange in the world by volume, making about 17 billion dollars daily (as of March 2022). It offers trading pairs with hundreds of cryptocurrencies, powerful buy and sell features, and incredibly low commissions compared to Coinbase.
If you want to complete your first cryptocurrency transactions, replenishing your Coinbase account and transferring to Binance is definitely the right way.
How to go from Coinbase to Binance?
It is not that complicated as it could seem from the first sight to transfer the funds from Coinbase to Binance. Now we will show you how to transfer your funds from Coinbase to Binance in 5 simple steps.
Step 1.
Go to your personal account in Coinbase and select "Accounts" in the tab bar. If you use the mobile app, then this tab will be located at your very bottom of the screen.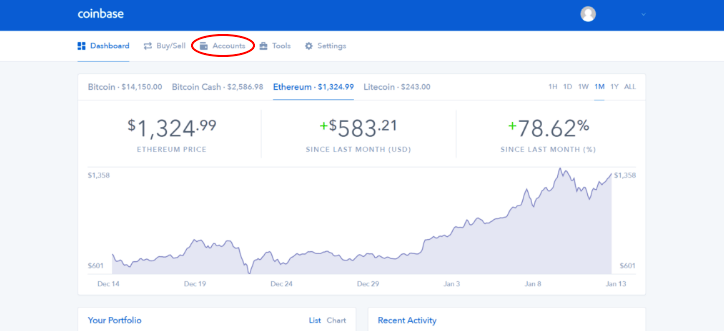 Step 2.
Next, from the list of available cryptocurrencies, select the coin you want to send and click on the "Send" button. You can transfer Bitcoin, Ethereum, XRP, Litecoin, and other cryptocurrencies from Coinbase to Binance. In this example, we will transfer BTC from Coinbase to the Binance account.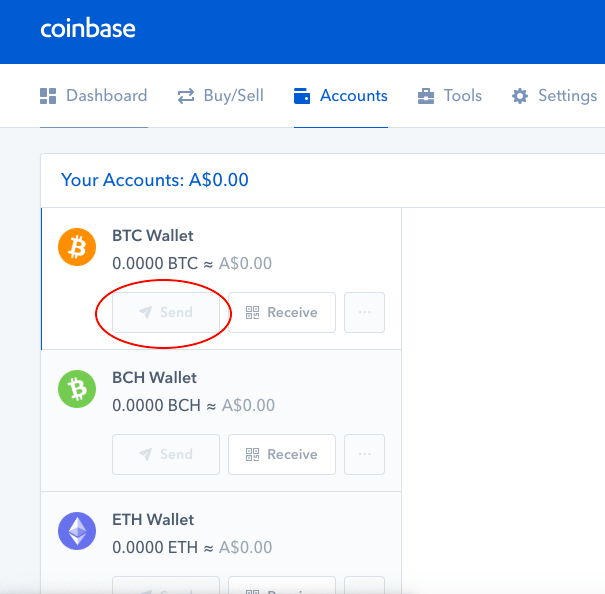 Buy & Sell Crypto In Minutes Lowest Fees on Crypto Market: Binance Exchange
Buy & Sell Crypto In Minutes Lowest Fees on Crypto Market: Binance Exchange
Step 3.
At this step, you need to enter your Binance address, which will be generated in your Binance account. If you are transferring via a mobile device, click on the small icon of the paper airplane, which is located in the upper right part of the screen, and you will be asked to enter the amount that you want to send, and click "Send". This transfer will not be sent, so you still need to provide your Binance deposit address.

To find this address, you need to go to your Binance account and select "Funds" in the menu at the top of the screen (or at the bottom if you are on a mobile phone), and then click "Deposits Withdrawals" (on mobile it's just a deposit at the top).

Once this is done, just click on "Deposit" on the cryptocurrency you are transferring and you will receive the address of the deposit.
Step 4.
Now it remains to enter the address that was just generated for you, right in the "Recipient" field in your Coinbase account. Just enter the amount you want to send. On your mobile phone, just add the address you just received, and then click "Submit", and you're done!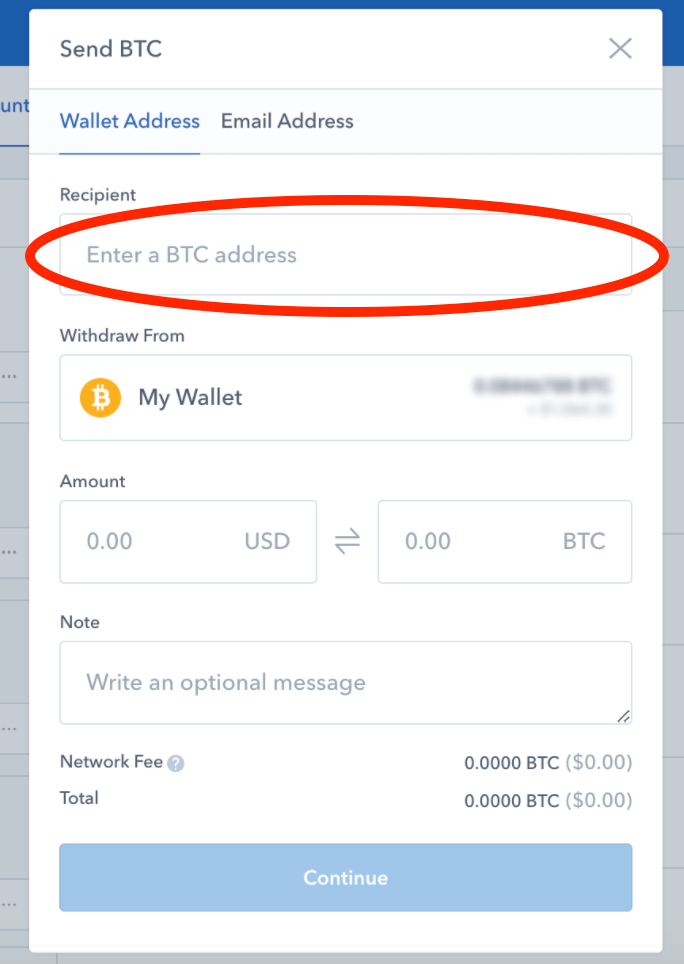 Step 5.
In the last step, click "Continue" and check all transaction details, and then complete the submission. Done!

How long does it take to transfer Bitcoin or other cryptocurrencies from Coinbase to Binance? Usually, the transfer does not take long to process, it depends on several factors: the currency, amount, the blockchain load, etc. It could take from 5 up to an hour to process. Please don't forget to double check all the data you enter because if you send money to the wrong address you won't likely recover them.
Trade More Than Cryptocurrencies
100
Trade More Than 100 Cryptocurrencies
How to Go From Binance to Coinbase?
Now, let's see how to do the opposite thing. If you need to send money from Binance to Coinbase, you should do the following: 
Make sure that you have accounts both on Coinbase and Binance. If you don't have an account on Coinbase yet or your Binance account is not active, then create new accounts. Go to your Coinbase account, choose the currency you wish to transfer there, and click the Receive button. The new wallet address for this coin will be generated. Copy this address and proceed to your Binance account. There, you should click on Funds, then on Withdraw. It will open a window with the "To" field. Paste the copied Coinbase wallet there and complete the transaction. That's it! As easy as sending money from Coinbase to Binance.
How Much Does It Cost to Transfer from Coinbase to Binance?
When you withdraw cryptocurrencies from Coinbase, you pay only a miner fee (the cryptocurrency network fee). The fee is paid in the currency you withdraw and the amount depends on the chosen currency. The price might be under $1 as well as over $30. The same goes for Binance. If you withdraw crypto from this exchange, you only pay transaction fees to miners. 
What Is the Cheapest Way to Transfer from Coinbase to Binance?
You can transfer your funds in currency with the lowest network fee to save money on commissions. Please note that both Coinbase and Binance must support the currency you choose. We suggest several options, but you can look for more yourself. The coins with the lowest transaction fees supported on Coinbase and Binance are Bitcoin Cash (BCH), Stellar (XLM), Dash (DASH), and Litecoin (LTC).
| | | |
| --- | --- | --- |
| Currency   | Average Fee | Transaction Time |
| Bitcoin Cash (BCH) | $0.0024 | 2.5 hours |
| Stellar (XML) | $0.004 | 4 seconds |
| Dash (DASH) | $0.0043 | 15 minutes  |
| Ethereum Classic (ETC) | $0.00749 | 8 minutes |
| Litecoin (LTC) | $0.041 | 30 minutes |
| Dogecoin (DOGE) | $0.239 | 20 minutes |
| Cardano (ADA) | $0.27 | 10 minutes |
Apart from minimizing costs through using the currency with the cheapest transactions, you can save money via configuring the transaction speed. Coinbase supports three speeds (slow, medium, and fast). The slower the speed is, the cheaper transaction is. There are fee options on Binance, as well.
How Do I Transfer from Coinbase to Binance Without Fees?
There is no method allowing you to trasnfer funds for free. Some networks allegedly collect no transaction fees and the native tokens of these networks are supported on Binance and Coinbase (e.g. EOS). Nevertheless, transactions on these networks require another type of transaction payment. As a result, on exchanges you still have to pay fees whenever you withdraw/trasnfer these tokens. 
Coinbase to Binance Transfer Time
Both Binance and Coinbase have a strong capacity, so the transaction time mostly depends on the parameters of the currency you use to transfer your funds. For instance, Stellar transactions are usually done in 4 seconds, while Bitcoin Cash transfer may take 2.5 hours. Litecoin and Dash can be completed within 30 minutes. 
Conclusion
Well done! Transferring cryptocurrency from Coinbase to Binance is not as complicated as it seems. After you complete the initial setup procedures, all the rest is just to transfer funds from one wallet to another. The best advice for any novice cryptocurrency trader is to do it slowly.
---
---