How to Open a Coinbase Business Account?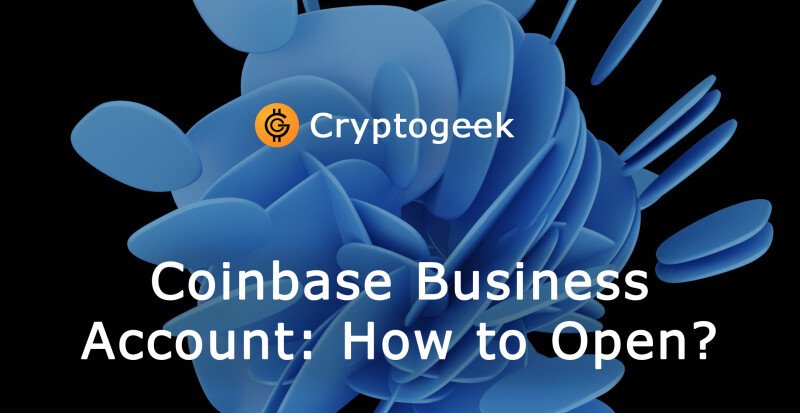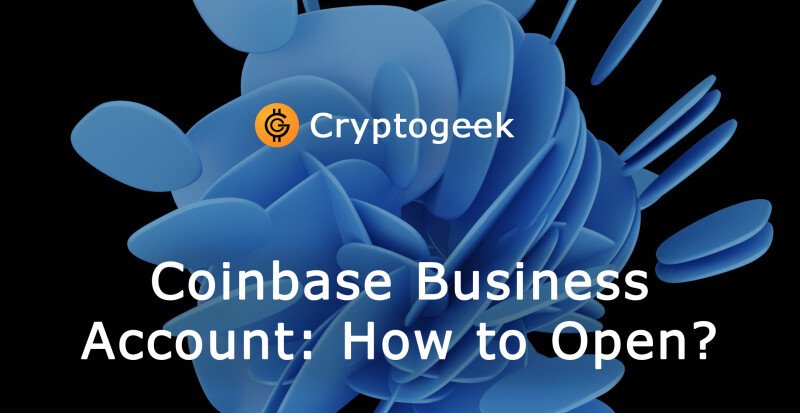 Today, Coinbase exchange is one of the best-known and reliable cryptocurrency exchanges. It is a very simple platform to buy and sell cryptocurrency. And 98 million verified users are the best proof of reliability. 
Unlike some other exchanges, Coinbase offers accounts for both individuals and companies. It is very comfortable for some businesses to own a personal commerce account on the exchange. If creating an account for yourself is quite simple, then starting one for a company turns out to be a bit more complicated.
Let's find out how to open a Coinbase business account and have a quick look at its advantages, signup requirements, drawbacks, etc.
Coinbase Account vs Coinbase Business Account 
Honestly speaking, there are not so many differences between a Coinbase account and a Coinbase business account. It just depends on the user's purposes and needs.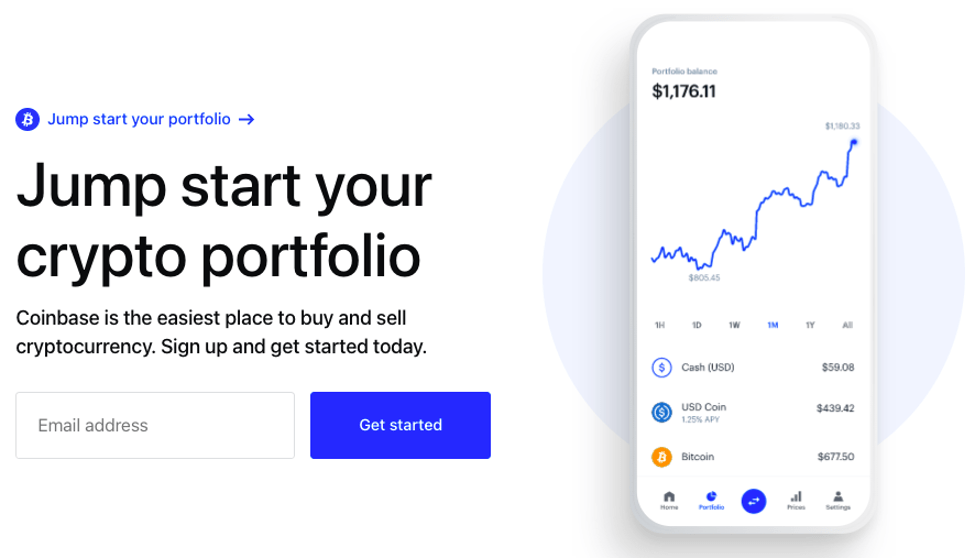 Coinbase business account differs from the ordinary just in one point: a Coinbase business account is registered under a company's name and in the place of the use. In other words, it makes it possible to trade under a company name and enables funding with a number of bank accounts associated with the company. 
Coinbase business accounts users still have the opportunity to decide between the ordinary Coinbase and Coinbase Pro account types.
What other advantages does Coinbase business account have?
Security has always been the main priority while investing in cryptocurrency. Moreover, each of the accounts have absolutely identical facilities.
Comparing Coinbase and Coinbase Pro, the second costs less. It also helps to make a sensible option in case the business has a huge amount of assets for trading. 
Institutional investing is one of the most popular uses of Coinbase business account type. It gives an ability to split up personal activities from the professional. 
Using Coinbase Commerce platform.
A Coinbase business account will be helpful if a trader uses the Coinbase Commerce platform. It would become much easier to accept cryptocurrency as payment for commodities or services and to track crypto payments as well. 
Coinbase Pro business account has more advanced trading options. However, studying the whole picture of Coinbase Pro from this point of view, might take a long time.
Coinbase Business Account: Pros and Cons
When we know the main facts of Coinbase accounts in general, let's have a closer look on Coinbase business account pros and cons. 
This type of account offers a few more advantages than the regular one. Here they are:
First, it is the segregation between personal and professional assets. 
Thanks to it, earnings and spending tracking becomes easier in addition to clearing some space when cryptocurrency business transactions happen.
Coinbase business accounts can restrict responsibility to prevent the unwanted mix between business and personal cryptocurrency assets. 
As for the drawbacks, some additional verification procedures are required during the registry. 
Approving a business account takes extra time.
Generally, all types of the Coinbase accounts have a lot in common. Yet, commerce accounts do have several cons:
Owning a Coinbase Pro account makes it possible to receive lower costs despite being a business or an individual trader. 
It may take less time for a commerce account user to strike the thresholds and get better price reductions. Yet, who knows whether individuals could gain absolutely the same luck or not?
Knowing all these facts, any trader can come up with their personal decision whether to get a Coinbase business account or not.
How to Open a Coinbase Business Account
When we know most of the pros and cons of the Coinbase accounts, it's high time to find out how to open a Coinbase business account. One more fact is that the business is supposed to be fully registered already and all the documents should be available on the hands to attach them in the application.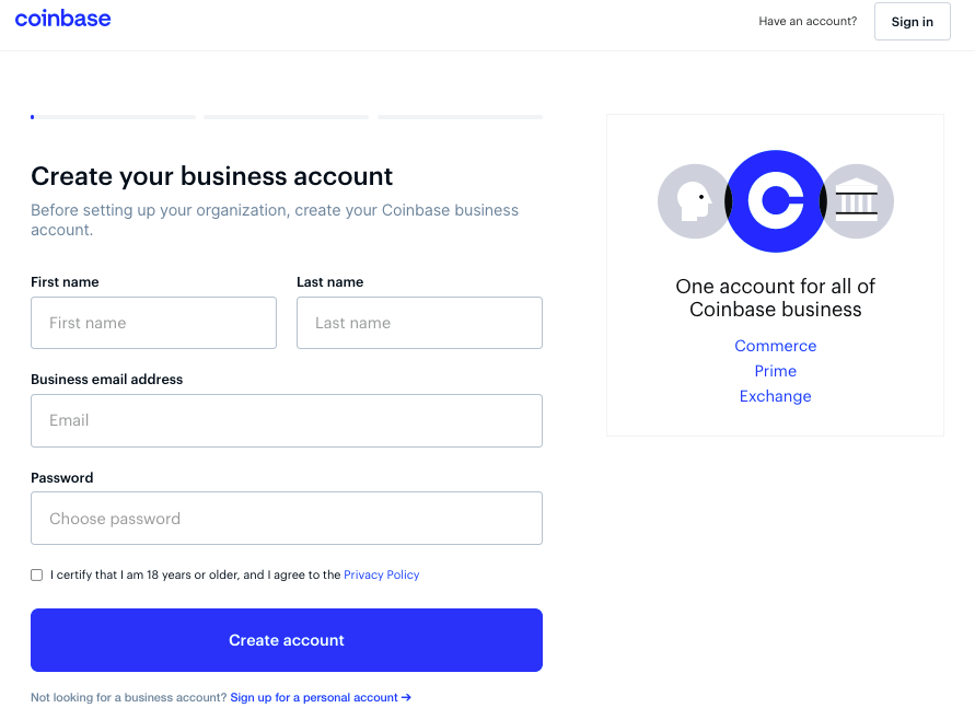 Creating a commerce account requires some more effort in comparison with creating a private account. The required fields of the registration include providing concrete information on the company:
Legal Entity Name;
Country and State of Incorporation;
Place of Operation;
Business Type;
Business Description;
Number of Employees Globally;
Fund Assets Under Management.
According to the Coinbase rules, the legal entity name should match the company that will use the Coinbase Business account. It also should match the name on the business bank account so as not to experience issues when funding the account.
Except for those necessary points, there are some optional ones too:
Doing Business As. This field is made in case the business is registered under one name, but operates using the other name. Providing other names is required.
Product of interest. A few options are available: Prime, Custody, Exchange, Analytics. While selecting the first two, it would be necessary to verify the possibility of meeting the minimum balance requirement.
Personalizing the account on which products and features to use.
Providing some private details: first and last name, extra email address, phone number, job title and additional contact details like LinkedIn URL or any other social media account.
In case a trader doesn't want to add this information, it is possible to omit it and simply tick a captcha and Submit. 
As the registration continues, it is necessary to verify the email address. The one supplied with the contact details.
Then traders have to provide proof of ownership status and some business registration documents. The list of the documents varies depending on the motherland country where the Coinbase commerce account is being registered and supposed to operate. On that stage Coinbase support comes to life and helps to finish the process. 
As it was mentioned before, time of verification varies.
Conclusion
Now it is all clear on how to open a Coinbase business account. And once it is done, don't hesitate to start trading as the perfect time comes to try all the services and features selected while registration. It will help to continue the understanding of the peculiarity of the Coinbase business account.
To make the trading simpler and more comfortable, there's a possibility to start using the Coinbase cryptocurrency wallet for withdrawing coins from the exchange.
However, it's only up to you to decide whether to invest in Coinbase or find another exchange which would suit better.
---
---