Cash App Review 2022 - Is It Safe?
Jul 09, 2020
There are many applications that help to keep and profitably invest your savings. But there are not many services that will help you increase your balance. Today we will review the Cash App service. Is Cash App safe to store funds there? Is it a scam or reliable service? We will find it out in this article.
Cash App Overview
The Cash App is a peer-to-peer money transfer service developed by Square Inc. that allows users to send and receive money. This service can help you send utility bills, pay for purchases, share the cost of the trip, or any other money sending task that you want to perform with other Cash App users. The Cash App also functions similarly to a bank account, providing users with a debit card called the "Cash Card", which allows them to make purchases using the funds in their Cash App account. The app also allows users to invest their money in stocks, as well as buy and sell bitcoins.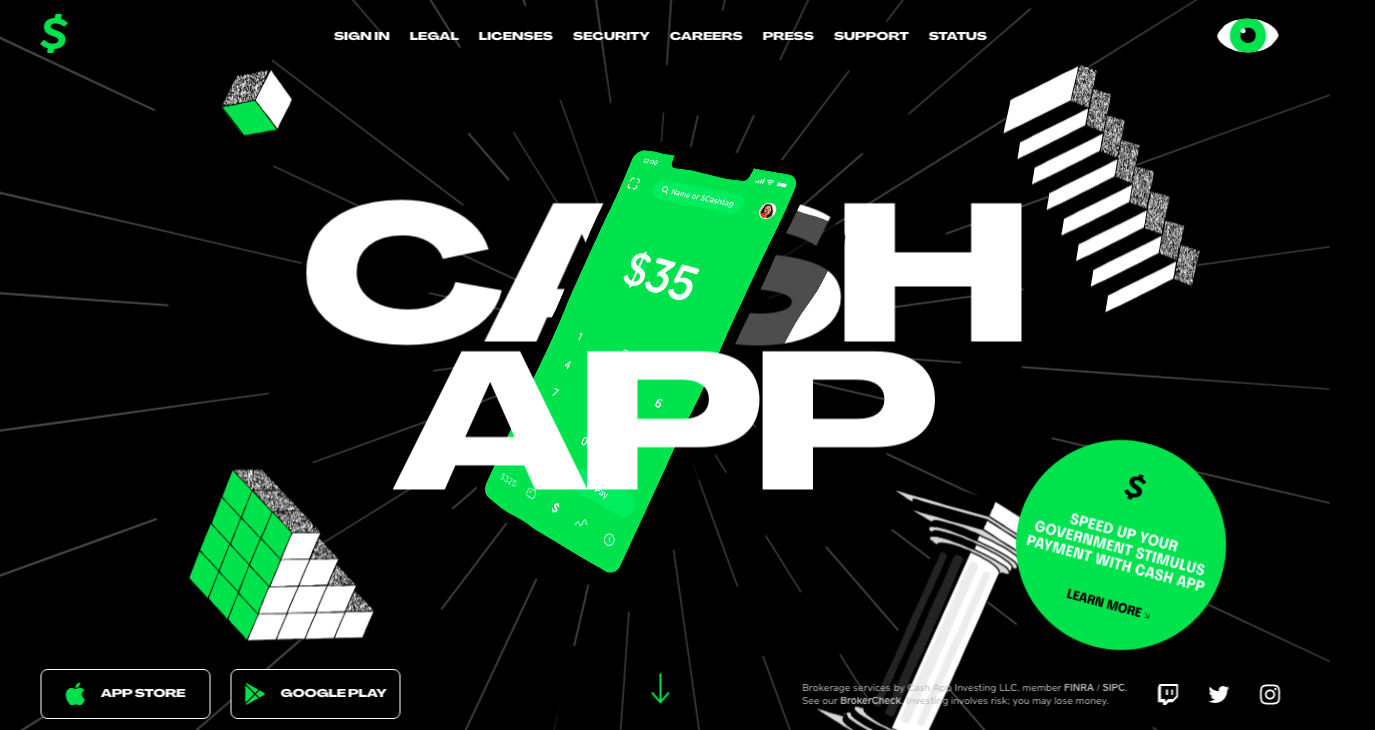 The mobile payment service Cash App has reached a key stage in the development of bitcoin and has become the most popular application in the finance category in the US Google Play store, bypassing PayPal in terms of downloads. Originally introduced in 2013 as Square Cash, the service has not changed much since its inception.
You can use Cash applications for a variety of reasons. Maybe you want an extra bank to keep only your vacation money, a reliable way to finally get paid off instantly from your sketchy friends, or as a way to earn extra money through rewards.
Money can be sent from the Cash App official website or from Cash App application. The Cash App creates a $ Cashtag for each user, which helps fill out contact information when sending money, although you can also use an email address.
If you want to spend funds directly from your account in the Cash application, you can get a cash card, which is a Visa debit card. A bank card can also be used to withdraw cash from ATMs. You can use Visa, Mastercard, American Express, and Discover credit and debit cards.
Cash App provides Cash Boost to its customers. It is a discount program available through Cash Card. Using your Bank card with Cash Boost at participating cafes, restaurants, and other stores, you can receive discounts. Once Cash Boost is available, you can save it from the app so that it is ready for use on your credit card.
In addition, you can make direct deposits to your account in the Cash application.
Features
The Cash App service has a number of great advantages compared to other platforms. Below we have given a number of functions that will be available to any registered user of the Cash App platform.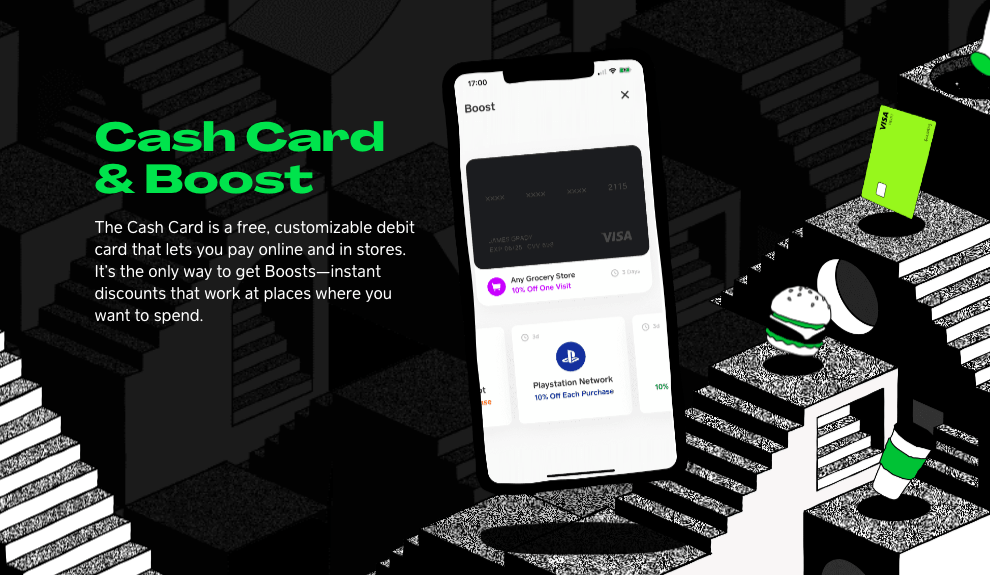 Ability to invest. The Cash App allows users to buy shares in specific companies with as little or as much money that they want to invest. Shares can be purchased with funds in your account in the Cash App; if there are not enough funds in the application, the remaining amount will be taken from your linked bank account.
No fees for basic services. The Cash App does not charge a monthly fee, a fee for sending or receiving money, a fee for inactivity, or a fee for foreign transactions.
Comes with an additional free debit card. "Cash Card" allows users to make transactions and withdraw money that they have on their Cash App account. The card is issued by Sutton Bank and is unique to the Cash App user account. It is not associated with a personal bank account or another debit card.
Free ATM withdrawals if you have a direct deposit. Otherwise, the fee for using an ATM with a credit card is $ 2.
"Cash boots" will help you save money by using a debit card. Users who have a Cash Card can choose a specific "increase" in their account, which will allow them to save on the purchase from a particular supplier (for example, a 10% discount on orders with DoorDash). Only one pulse can be active at a time, but you can change it as often as you want.
You get a cash bonus for friends who join using your referral code. If you send the referral code to your friends and they register in the Cash App using your link, then you and they will receive a cash bonus. You will receive $ 5 for each friend who signs up, and they will receive $ 10 for registration.
Compatibility with bitcoins (but with a commission). Cash App users can buy and sell bitcoins, but the Cash App will charge two types of fees: a fee for servicing each transaction and, depending on market activity, an additional fee determined by the volatility of prices on US exchanges.
Like any other service, this platform has its advantages and disadvantages compared to other projects.
Pros:
Users can import their phonebook and send money to their friends using a phone number or email.
Customers can buy and sell Bitcoin directly from your Cash App balance.
Cash App protects its customers with security features including PIN entry, face and fingerprint identification, encryption, and offline storage of bitcoins.
Cons:
Limited transparency when it comes to other transactions using the application.
You have to pay a 1.5% commission in order to instantly receive money.
You cannot make payments internationally.
You must verify your account to increase sending and receiving limits.
Cash App Fees
The Cash App charges 3% of the transaction amount for sending money through a linked credit card. This is a fairly standard commission compared to other money transfer applications. To avoid this commission altogether, send money using your linked bank account or funds in your account in the Cash application.
There is no fee for sending cash using a debit card. Money recipients do not charge any commission. For instant deposits, a commission of 1% to 1.5% is charged. When receiving payments to the business account, a commission of 1.5% is charged.
How to Get Started with Cash App
You can register in the Cash App using the IOS or Android application or through the official website. In this article, we will analyze registration from the official Cash App page.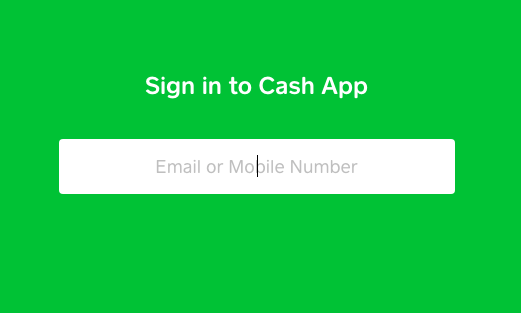 In order to register, you need click "Sign Up" and in opened window enter your email address or phone number.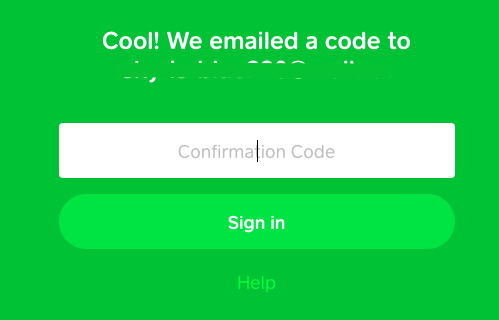 Confirmation code for your account will be sent to your email address/phone number. Go to your email or check your phone and enter the confirmation code in the appropriate field.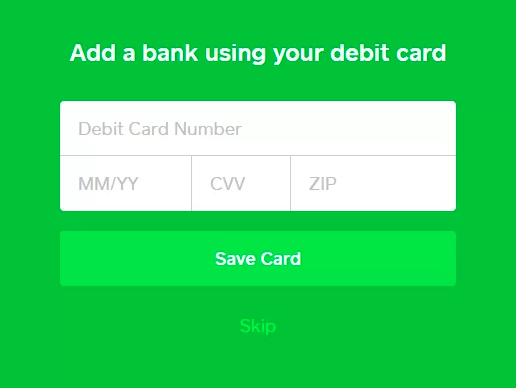 Next, you will need to enter your debit card details to connect your bank, as well as your full name.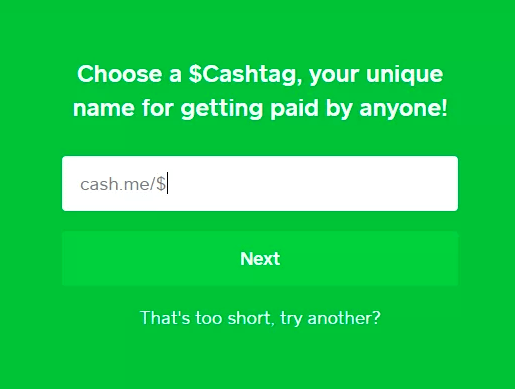 In the next window, you need to select your $ Cashtag, which will be your unique username. You can use this name to send money.
How to Deposit/Withdraw Funds
Cash App has a simple interface that makes it easy to send or receive money. The Cash App has two main functions: pay people and receive money. In both cases, you start by clicking on the dollar sign icon "$" at the bottom of the application.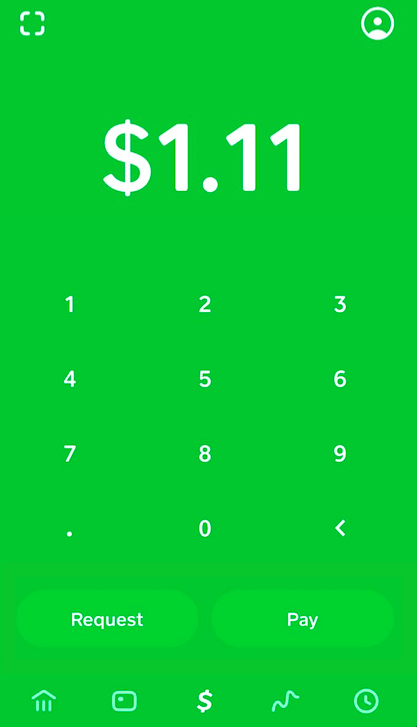 Then enter the amount in question, then click "Request" or "Pay", as appropriate. Next you need to enter the $Cashtag of the other party (either by email or by phone) and send or request money.
You can also import your contacts and send money to anyone who has an email address, mobile phone number, or $Cashtag. Indicate the reason for payment and click "Pay" again.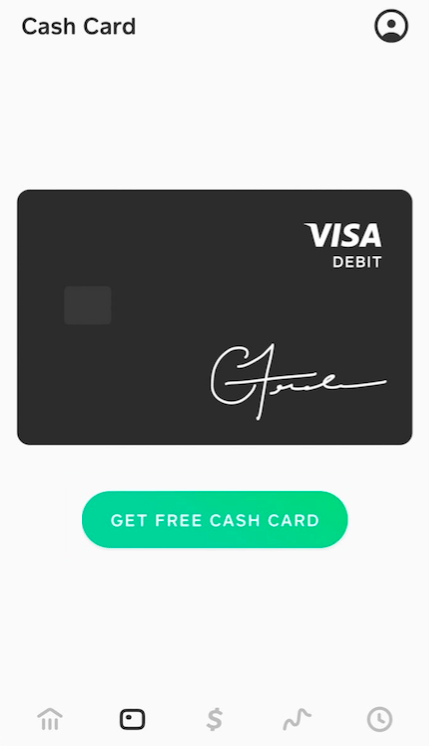 After setting up your Cash App account, you can request a Cash card. This Cash App card is a free debit card that is valid wherever Visa is accepted. Any purchases that you put on your Credit card are deducted from the balance of your Cash App (or if you do not have enough money on your balance, in your linked bank account) - and the Boost program for Cash App allows you to receive rewards for daily purchases, including $ 1 from visiting the cafe.
When using the Cash App, be extremely careful when entering information about the recipients since if you accidentally sent money to the wrong side, the real way to return your funds will not work after the transfer is initiated, except to ask about it and hope that they will do it.
How to Buy/Sell on Cash App
The Cash App allows you to buy and sell bitcoins directly from your Cash App account. To buy bitcoins, there must be funds on your Cash App account. Bitcoins that you purchased directly in the Cash application can be sold.
If you have an external wallet, you can transfer bitcoins to it. The process takes from 30 to 40 minutes. You can also deposit bitcoins worth up to $ 10,000 in any seven-day period.
If you are interested in investing, the Cash App allows you to invest the balance in your account in stocks or bitcoins. Start investing with just $ 1 and use the Cash App balance to invest in popular companies like Nike, Apple, and Disney.
How to Earn with Cash App
Since some lenders mark credit card transactions on the Cash App as cash advances, it is recommended that you use a debit or linked bank account when using the Cash App. However, you can still use the Cash App to maximize your credit card rewards. For example, if you intend to have dinner with a group of friends, you could use a credit card that rewards restaurants to pay for everyone's meals, and your friends can use the Cash App to get money to cover your share of dinner.
If your wallet has one of the highest-rated credit cards, continue to use this card for as many purchases as possible. Also, when receiving a group account, you can ask your friends to use the Cash App to return the money.
If you have a Cash Card, you can use the Cash App Boost program to receive instant discounts on purchases. This is another great way to earn rewards using the Cash app.
Limits
There are limits on cash payments. The maximum amount you can spend on your bank card is $ 1,000 per day and per week. The maximum amount that can be spent per month is $ 1,250.
After confirming your identity in the application, you can send up to $ 2,500 per week. Without proof of identity, you are limited to $ 250 per week. Recipients must also verify their identity. For recipients, the limit is $ 1,000 every 30 days and is not limited after verification of identity.
Customer Service and Reviews
Cash App has taken care of its customers and gathered the most frequently asked questions in Cash App Helpdesk. In case you still have questions and want to contact customer support, you can send a request to Cash App email.
To receive automated instructions over the phone, please call 855-351-2274. Take into account, that there are currently no phone numbers that you can call to speak with Cash Support.
The Cash application has not gained a good reputation on Trustpilot. Most complaints are related to poor customer support, closed accounts without warning or without giving a reason. Some users claim that they never received their payments.
Forums like Reddit show similar problems. Recent complaints include lack of customer support, declined transactions with limited details, and the sudden closure of Cash App accounts - one in anticipation of a Bitcoin transaction.
Is Cash App Safe?
Cash App is quite a safe service — especially if you are a careful user. As the transactions made via Cash App are irreversible users should pay attention to what they do and make sure the money is going to reach the destination. Some fraudsters impersonating sellers claim they don't accept any payment methods apart from Cash App. When the money gets sent, these criminals go unrepsonsive while irreversible nature of Cash App payments allow them recieving money. Cash App team is not to blame for these actions however, if you are going to use this app, you should be aware of such a criminal pattern. If you act wisely while using Cash App, you will probably not lose your money due to a security issues.
All the info associated with payments on Cash App is encrypted. So if anyone gets an unauthorized access to the user data, he will barely find any data that can be misused. Moreover, the Cash App employees cannot access the user data, too. Users receive a one-time-use login code every time they sign into the app. Any transactions you make are private and do not appear on a public social feed like Venmo transactions.
However, your funds are not insured by FDIC. The functionality of the Cash App may seem a bit like a bank, but there is a clear difference between the application and the bona fide financial institution established by the bank. Despite the fact that the Bankcard was issued by the insured FDIC Sutton Bank, customer funds in the Cash App are never transferred or stored in Sutton Bank and, therefore, do not receive FDIC insurance.
Regarding the security of funds, the Cash App uses special software to detect fraud. Cash App provides users with a long list of protectional measures. Turning them on can be crucial for saving your money safe, so you shouldn't underestimate the imporatnce of these features. On Cash App you can you security locks so any outgoing transaction will require an authorization via Touch ID, Face ID, or providing a PIN. Cards associated with your account can be frozen by your request instantly anytime. You may allow Cash App sending you notifications of any actions on your account. The notifications can be push notifications, emails, or text alerts. The crypto coins are stored offline.
Conclusion
If you are looking for a simple peer-to-peer payment application without a debit card fee, pay attention to the Cash App.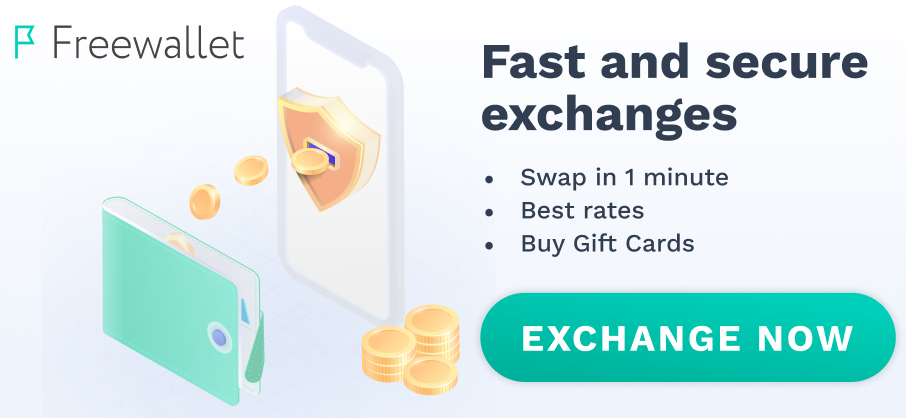 При установке приложения выходит ошибка что приложение не доступно в Вашей стране.
Alessandro
17 December 2021
Facile e intuitiva.
Peer-to-peer is a fast trading feature, the cash app provides a fully-opersted program to do that.
Like peer-to-peer exchange it works great, although it's considered to be a wallet.