Mycelium Wallet Review 2023 - Is It Safe?
Jun 11, 2020
This article provides a detailed overview of the MyceliumWallet wallet. You will learn everything you need to register and start using it to buy, exchange and sell cryptocurrency. By itself, it is a convenient software solution created by real professionals. There is nothing superfluous in it, therefore it is very easy to use. All the necessary elements are present in plain sight for quick access to all functions.
It was first introduced in 2008. The fact is that officially bitcoin began to be used only in the beginning of 2009, but its test trials were carried out a year earlier. They were also joined by the developer of the MyceliumWallet wallet, which managed to present its project before the official release of the first crypt. In 2012, the creators of the wallet decided to make a number of changes to their brainchild. Why have bitcoin technology been introduced? The task of the developers was to create an efficient and reliable ecosystem with which it will be possible to make transfers and payments.
Starting its work almost from the origins of the creation of digital currency, this wallet has received the status of one of the most reliable for storing bitcoin. And no wonder, because it is this technology that the creators have implemented. Naturally, the mobile wallet, called Mycelium, has become more often used by crypto owners to perform various operations.
Mycelium Wallet Functionality
MyceliumWallet, judging from the wallet review, is designed exclusively for use on mobile devices. Naturally, there are already freely available download applications for Android and iOS. The features of this tool include versatility, which includes the following features and benefits:
Efficiency in loading. If you are offered to transfer several bitcoins to Mycelium right now, then you will need no more than a couple of minutes to accept them. All you need is stable internet access. To make any transactions with e-currency, you don't have to download the entire blockchain to your phone.
The application runs at maximum speed, which is ensured by the use of several supernodes, which are located on different servers. It makes no sense to talk about data encoding because the currency itself is already encoded at the highest level.
The mobile app has a built-in QR code scanner. It can be used to make payments, including transfers of cryptocurrency to other wallets. For the convenience of working with keys, it is possible to save to PDF files.
For accounting and statistics, the e-wallet is equipped with a system for automatically saving all transactions.
The wallet is maximally adapted for operational use. It has a menu for saving addresses, which is convenient when transactions are often made with the transfer of funds to different accounts.
With such a wallet, the user is able to quickly switch to social networks to communicate with friends and exchange digital assets. The app works with social networks like Twitter and Facebook.
The wallet is distinguished by the presence of many types of currencies that can be used to make transactions in different countries of the world. The user, if necessary, can change currencies to his own for transactions. At the moment, you can set up jobs to make payments in Russian rubles, hryvnia, euros, dollars and others. A complete list of all currency units can be found in the wallet itself after installation.
Mycelium Wallet Integration
Judging by numerous reviews of the MyceliumWallet wallet, it is a universal storage that can not only be used to store one type of electronic currency. The application can integrate with other services that help to earn cryptocurrency or perform other operations. For example, one such project is the Cashila service. It is a type of wallet that has privileges in Europe. The mycelium can be integrated into Cashila, thereby quickly transferring money between different zones. Moreover, using this service, you can send bitcoins or another currency from the MyceliumWallet to a wallet in another payment system.
Trezor is also an integrated service. It expands the capabilities of Mycelium, providing cold accounts to the services of its owner. In addition to this wallet, Ledger can be integrated into MyceliumWallet. The meaning remains about the same. As for the safety of transactions, you can be sure of it, because both systems are reliable and equipped with all the necessary protective mechanisms.
If you want to use bitcoins as a means of payment on various services, then the Coinapult program will help you. With its help, you can reserve the required amount of crypt on the account for its further use in order to pay for services.
There are services such as:
Gear is an API widget with which you can accept payments on the site in bitcoins. The money is instantly transferred to the wallet. There is also a built-in Joint Escrow function. With its help, you can conduct transactions with the help of a guarantor. It is also possible to calculate the salaries of employees.
Swish - allows you to accept and process orders on the site.
The card is a small device, POS terminal, on which you can store bitcoins.
Entropy is a USB device with which you can create paper wallets.
Mycelium Wallet Fees Overview
The MyceliumWallet e-wallet has not only a high level of security but also low commissions for any transactions. Together with other integrated services, additional costs can be completely reduced to zero. The wallet has the following features and benefits:
It does not set any limits on deposits and withdrawals.
There is a whole system of imposing commissions, so each user has a choice between 4 options, which depend on several factors.
Using the Cashila wallet in conjunction with MyceliumWallet allows you to make transfers without commissions at all. All actions with transfers are performed through the Kashila platform, but as always, there are reservations. In particular, no commission is charged for the first $ 1000. All other transactions will be charged a fee of 1% of the amount. As for the security of personal data, with a total volume of transfers of 1 thousand euros, you will not have to verify your MyceliumWallet account.
Customer Support
The MyceliumWallet e-wallet provides many possibilities, and they are not only related to transfers between wallets. The service provides the ability to use cryptocurrency as a means of payment in restaurants and various stores. For example, you can accept payment for orders, thereby removing the responsibility from waiters for accepting payments. Naturally, in the process of using this service, various problems arise that are solved through the support of the payment wallet.
If a disputable issue arises, you can solve it by sending an e-mail message in the "Support" section. You can open it in the drop-down menu.
The Micelium Wallet e-wallet has different reviews from users. Some people think that MyceliumWallet is a scam, but it is not. The wallet has the following reviews from active users:
Convenient choice of the size of the commission. All transfers are made promptly. It would be convenient to make transactions to several recipients at once, so as not to waste time on each operation.
Users note that cats are good. For a year of active use, no problems arise, but nevertheless, it is recommended to make backups so that, just in case, you can restore your data, because the data is stored in the phone, which is unsafe in itself.
Mycelium Wallet Security - Is It Safe?
Security is the most important factor when using these services. And this did not pass by the MyceliumWallet wallet, the security of which is very high. The system has private keys, that is, additional files that help to decode the main one. These keys are stored in the device, which is why it is necessary to back up all the memory more often. Special technology has been applied to move keys using QR codes or via PDF files.
The wallet also works with BIP70. This is a special protocol through which communication is organized between different users of similar wallets. If something needs to be bought, a so-called request is sent to the seller, and the confirmation is a notification of payment.
The wallet security system generates a 12-word passphrase. Through it, access to the database will be carried out, for example, if a mobile device is lost.
All in all, we can conclude that using Mycelium Wallet is quite safe.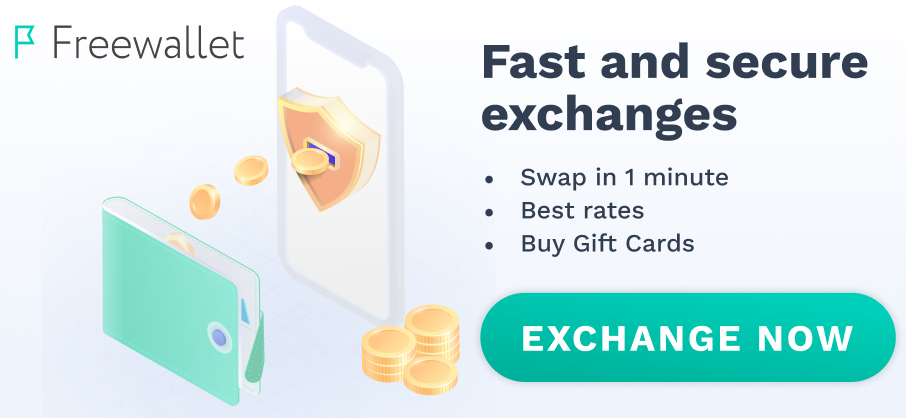 carlos cambas
10 March 2021
Me gusta es fácil de usar, ligera y muy segura.

solo que tiene la opción para celular.
I was impressed by the speed of this tiny wallet. I get used to long pending and maintenance. But frankly, that's an extremely fast!
Good thing to keep money for exchanging. It's like a place where I can have some funds and I can easily to transfer them then. I like the capabilities of this exchange.