CoinSpace Wallet Review 2022 - Is It Safe or Scam?
Mar 30, 2022
If you want to spend your crypto coins easily and be sure that the coins are not stolen, you need a safe and convenient crypto wallet CoinSpace is promoted as an easy-to-use wallet, however, its reputation became questionable as multiple users suspected that their coins have been stolen by the wallet platform staff.
2021 Update: The company became controversial due to numerous complaints from the users and the way CoinSpace treats some of the queries. Users lose access to their accounts, transactions get delays, customer service isn't very helpful, and the official headquarters address appears to be a coworking space address. All these facts combined don't mean that CoinSpace is necessarily a scam but it's better to consider them when deciding on whether you want to use this wallet or not.
CoinSpace Review
CoinSpace HD Wallet is a free online bitcoin wallet that can be used for free payments around the world. It allows you to make payments in Bitcoin anywhere from your phone or desktop computer without much hassle.  
CoinSpace is a Maltese company that entered the CIS market on February 1, 2016. It has become widely known in certain circles, thanks to its convenience and ease of use. You can work with this wallet using a mobile application or a personal computer. Suitable for those who are just gaining experience in the digital money market.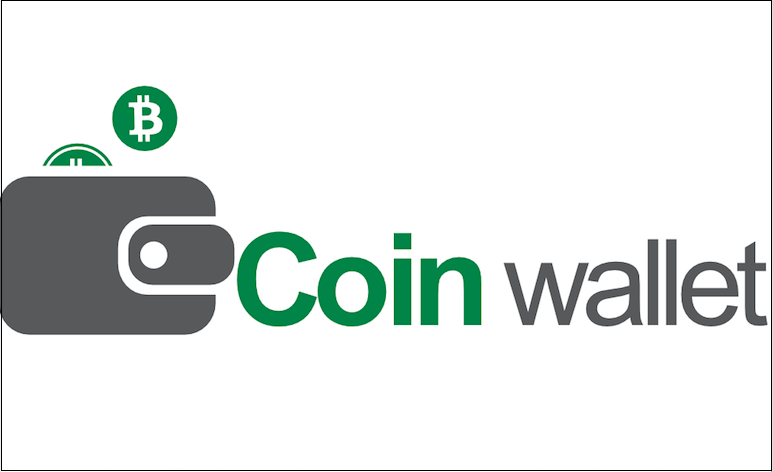 Although CoinSpace is primarily known as a Bitcoin wallet, you can also install the wallet on Litecoin and Ethereum, and other cryptocurrencies. Currently, CoinSpace supports 11 cryptocurrencies: Bitcoin, Ethereum, Litecoin, Ripple, Bitcoin Cash, Bitcoin SV, Tether USD, Stellar, EOS, Dogecoin, and DASH.
The CoinSpace wallet cannot be called multi-currency since you install different wallets and they are not interconnected. Different cryptocurrencies are stored separately, each in its own wallet.
The wallet supports both the desktop version and the version for mobile devices Android and IOS. At the moment, the platform is available only in English.
Features
CoinSpace wallet is primarily an HD wallet, which undoubtedly goes to its advantage as the transactions are hard to associate with a single account. It brings more safety. The wallet is easy to use, so great for beginners.
Among the advantages of this wallet are the following:
CoinSpace is 100% free. No commissions are taken by the platform;
Open source;
Available for iPhone, Android, Windows devices, as well as a browser;
Uses basic privacy;
Network commissions are set based on network load;
Easy to find nearby users and stores that accept Bitcoins and pay them with digital currency. Hyperlocal — this feature is available immediately after registering your wallet.
Also, the CoinSpace wallet is supposed to provide full control over funds. However, practically users face different troubles that don't let them take advantage of using the CoinSpace wallet to the fullest. The drawbacks are:
Uses Remote Servers to store the data;
Depends on the internal environment (i.e. your computer);
Users complain about transaction delays;
Users report the disappearance of money;
Losing an account forever is an easy thing. The support team doesn't seem to care that much;
CoinSpace Fees
The wallet itself is free and there is no need to pay commissions for maintaining the wallet. But this does not exempt users from commissions to miners. 
Commissions are set based on network load. The wallet monitors the state and congestion of the Bitcoin network and recommends the most acceptable commission so that there are no overpayments on the one hand and there are no large delays in the passage of payments on the other hand. Nevertheless, some users claim their transactions are pending for days with no proper support from the customer service.
How to Get Started with CoinSpace
Registration on the wallet is very fast and does not include the provision of any personal data or verification. The interface is designed in a minimalistic way, you will not find anything superfluous here. Even a person who has never encountered such services can quickly figure out what needs to be done.
Registration 
To get started on the main page you will see two options "Create a new wallet" and "Open existing wallet". To create a new wallet you need to click on the first button.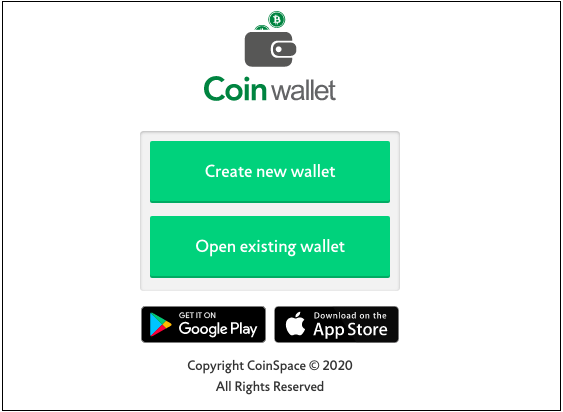 CoinSpace will notify you about generating the wallet passphrase. It will keep your account secure and will allow you to open your wallet on multiple devices. It is very important to write it down. Press on the "Generate passphrase" button.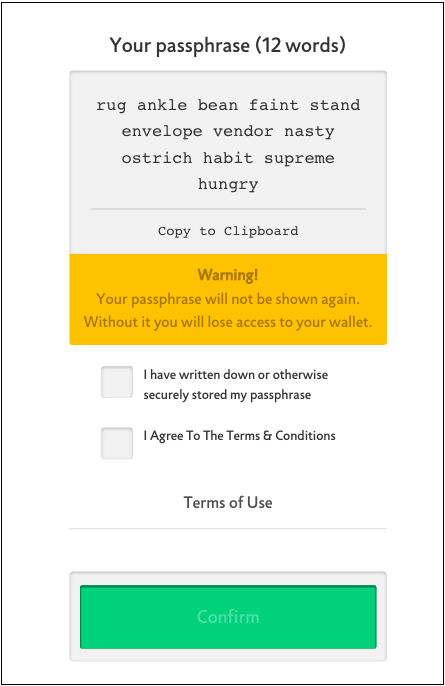 Your passphrase will consist of 12 words. Click to Clipboard to copy the phrase and/or write it down on the paper. Important: your passphrase will not be shown again, without it you will lose access to your wallet.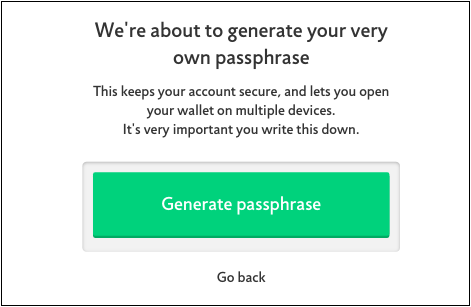 Check the box and confirm that you have written down this password and agree to the "Terms and Conditions". Upon completion press "Confirm".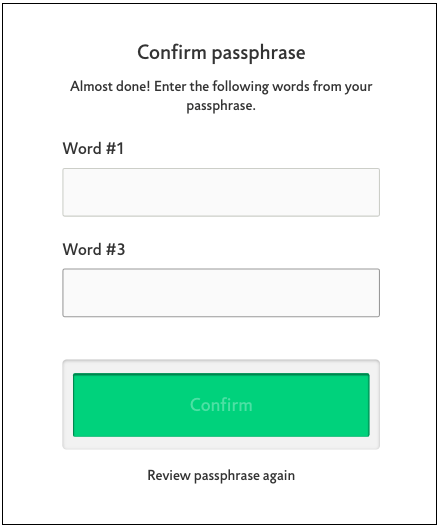 Confirm your passphrase again using two words from the set. If you want to review it again you can press on the "Review passphrase again" sentence below. Upon a completion click on the "Confirm" button.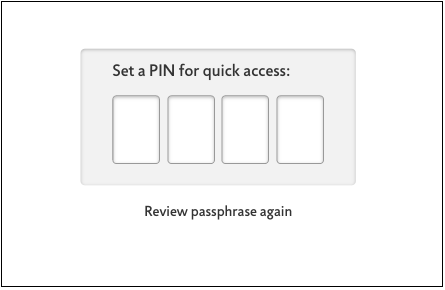 Set a PIN code for quick access. It must consist of 4 digits.
That's it! Now you are ready to use the CoinSpace wallet.
How to Use CoinSpace?
The dashboard is very minimalistic and has nothing superfluous. The menu consists of the options Send (say, on your Binance wallet), Receive, Exchange, History, and Tokens. In the middle, you can see the balance and in the right corner, you can see the price of the current asset in dollars. 
In the left corner, you will see the gear icon, which is settings.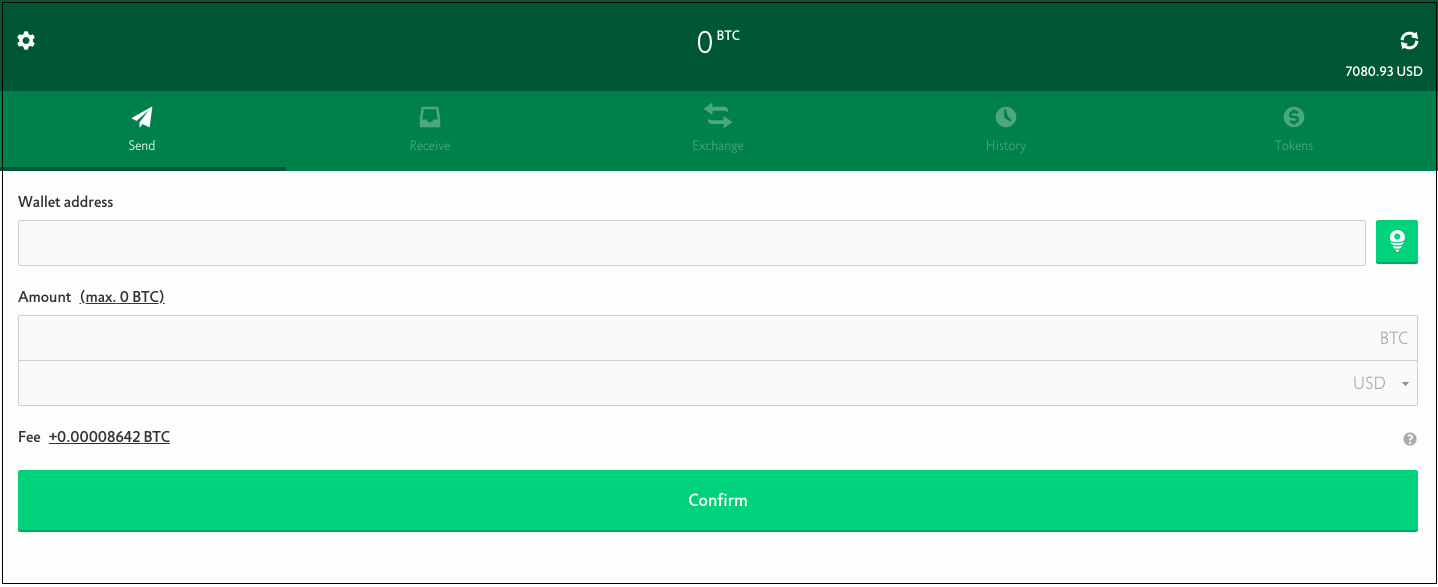 In order to make a withdrawal or replenishment, just click on the "Send" or "Receive" button in the top menu. In case to send the funds to another address, in the opened window you will need to enter the Wallet Address and Amount. Below you will see the estimated amount of the commission, which will be added on top of the sum sent. When finished, click on the "Confirm" button. For instance, if you want to trade Bitcoin on, let's say, HitBTC, you should copy the exchange BTC wallet address on the exchange and then paste it in the respective box in the Send section of the wallet.
If you want to top up the balance of your wallet, for each coin CoinSpace will generate the address to which you will need to send your funds.
Is CoinSpace Safe?
Taking into consideration the negative feedback, the wallet can't be called safe. However, let's start with the properties of this platform and then highlight the allegations against CoinSpace.
Wallet security is not comparable with cold storage wallets. Information about all your money is stored on remote servers that developers use. This means that you depend on the developers (they can close the project at any time), on servers (an accident may occur), on third parties (hackers can gain access to the servers and steal money or a DDoS attack on the server may happen, the database may suffer data), etc. This is common to all web wallets. They are simple, easy to use, do not require downloading information, and downloading the database. But you depend 100% on the wallets themselves and on those servers where all this information is stored.
Like any other Web wallet, the CoinSpace wallet depends on the computer on which it is located. And if on mobile devices all applications are isolated from each other and if one application is infected, then the virus should not penetrate another application, then the situation is completely different with respect to a personal computer. Usually, if the wallet is downloaded to a computer that has viruses, then it is no longer safe and hackers can steal your information and gain access to your wallet at any time. To prevent this, use a licensed antivirus, update the operating base, use complex passwords in the email, and take other measures to increase the security of your wallet.
This wallet does not allow attackers to track your payments due to the rotation of Bitcoin addresses. Each time you receive money, request a new address in Bitcoin. This will complicate the work of attackers.
Meanwhile, IP providers, as well as hackers and third parties, can track all your payments, since the wallet connects all your addresses to one IP (this function is necessary for two-factor identification to bind one account to one IP).
Also, the Tor feature is available. This wallet allows you to configure and use Tor as a proxy in order to prevent attackers or Internet providers from associating your payments with your IP address.
What makes the question about CoinSpace safety tougher is that users claim that their money disappears from the wallet without any clear reason. Certain users blame the service itself and accuse it of stealing. However, there is no evidence yet. All in all, such accusations make us think that the platform has a lot of work to do in order to enhance the security of funds. Moreover, many users lose access to their accounts if they can't restore the 12-word security phrase. That's what is happening with CoinSpace users relatively often.
Conclusion
CoinSpace has both advantages and disadvantages. Of the main advantages are quick registration and ease of use. This store is suitable for beginners who are just learning to navigate the world of crypto money. A fairly simple and convenient wallet that is suitable for learning the basics of working with electronic money. At the same time, the experience many users had with this wallet makes us think that storing money in CoinSpace is risky. Regarding the way the company responds on social media, we conclude that CoinSpace is not interested in addressing the problems users have on the platform.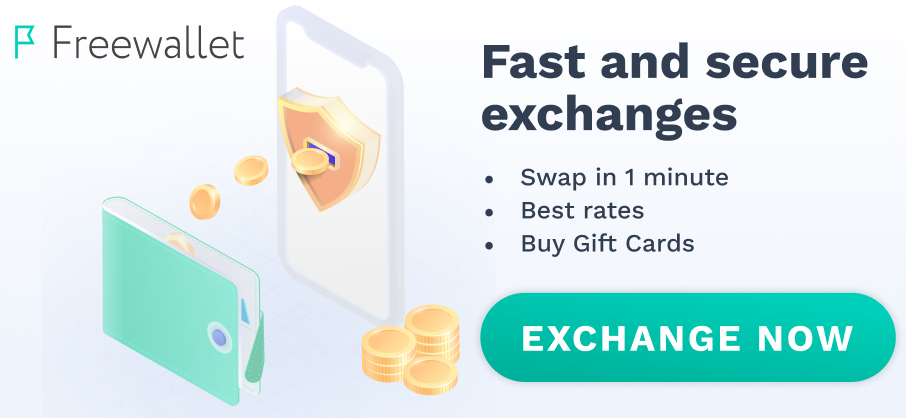 Valmont ouellet
17 November 2022
Perdu 4000 dollars
Stucked in ltd
26 July 2022
Total shithole ripoff outfit
Took all my money then disappeared
Helen Avaient
21 March 2022
Several of my friends and I have lost thousands of dollars on Coinspace. They never contact anyone, or return messages. Some investors have gone to Malta to try and find them, without success. This company is non contactable, since 2016 until today. A total scam
Рушания Давлетшина
3 March 2022
Очень жаль, что такой печальный конец.
Но не хочется отчаиваться. Возможно., "все вернется на круги своя"? Ведь воровать-это плохо.
Bueno hablar de coinspace es hablar de estafa a mi estafaron . No caigan a esto igual que yo