Mercatox Exchange Review 2022 - Is It Safe?
Mar 30, 2022
Mercatox is a centralized cryptocurrency exchange founded in October 2015. At the moment, it has over half a million active users. By some accounts, this exchange is one of the top 200 cryptocurrency exchanges by trading volume. Mercatox supports numerous cryptocurrencies (over 200 coins which means that some of the currencies can be barely found on other exchanges) and provides a convenient trading interface.
Among the features of Mercatox, there is a trading platform, a multi-currency wallet, margin trading, lending service, and peer-to-peer currency exchange. Moreover, the exchange provides an API for developers and can be integrated into the website if needed. The website is available in three languages: English, Russian, and Chinese.
As the cryptocurrency sphere is still attractive for all kinds of scammers, we have to be cautious when choosing the trading platform. Before using exchange we should make sure that it provides a decent level of security and is not involved in any fraudulent schemes. Trading itself is a risky business, so we can't afford to increase these risks by trusting the shady platforms. Is Mercatox a scam? Is it safe to use this exchange? In the following review, we will try to answer these vital questions.
Key Takeaways
| | |
| --- | --- |
| Website address | https://mercatox.com |
| Contact email | info@mercatox.com |
| Company jurisdiction | United Kingdom |
| Number of supported crypto coins | 222 (January 2022) |
| The support for fiat currencies | No |
| Native token | No |
| Mobile app | No |
| Trading fees | 0.25% |
| Trading volume | $23 million (January 2022) |
| 2-factor authentication | Google Authenticator |
Where Is Mercatox Located?
Mercatox is located in the United Kingdom. Some sources name Canada as a location of the exchange's headquarters. However, users from around the globe can access the exchange, including those based in the United States.
One can directly contact the exchange to see the full list of supported countries.
Mercatox Supported Countries
Theoretically, Mercatox can be used in most countries as the terms and conditions don't point to any country as prohibited. It is however stated that the use of the service can be prohibited in certain countries due to cryptocurrency-related laws. So it's up to users to check if they can actually use Mercatox.
Mercatox Mobile App
As of January 2022, Mercatox doesn't have a mobile app. You can access the platform only via the web browser.
Mercatox Services and Products
Mercatox provides the following services and products:
Crypto-to-crypto exchange
Multi-currency crypto wallet (E-Wallet)
Lending platform (currently inactive)
Margin trading (currently inactive)
Payment gateway (currently inactive)
Interface & Functionality Review
The user interface is easily one of the selling points of Mercatox as the platform is intuitive and has a convenient design. It can appeal to experienced traders and to novices, as well.
The homepage informs all visitors about the advantages of the platform and describes all the features in short. In the upper part of the website, there is a menu with 3 tabs (Trade, Lending, and E-Wallet).
In the upper-right side of the Trade tab, one can see the box containing the list of all the crypto markets and e-currency markets. Below there is a Margin Trade button and an active chat room where traders can interact with each other and share information on topics related to cryptocurrency trading. This chat can be especially useful for those in need of quick assistance regarding the use of the platform. Under the chatbox, there is another section providing news associated with the Mercatox exchange. That's where users can see the announcements or learn that some of the coins are temporary cannot be traded due to maintenance, and so on. 
On the left side, there is a trading candlestick chart. Besides a generic candlestick graph, there are such options as Hollow Candles, Heikin Ashi, Baseline, Area, and Line. Moreover, there's a rich choice of indicators that can enhance the trading process of experienced customers who know how to use sophisticated analysis tools. Above the charts, one can see the numbers (24-hour change, 24-hour volume, 24-hour peak price, 24-hour bottom price, and so on).
Under the candlestick graph section, there are Buy and Sell boxes and the My Orders section. The users can place one of the three types of orders: limit, stop, and market orders.
Market orders can be used to buy or sell assets at the current price (the trader cannot specify this price when placing a market order). In markets with high liquidity, market orders usually get filled instantly. The chance that the market order is not going to get filled is very little. The final price can depend on the moment when the order gets filled.
Stop orders are used to buy or sell the assets at the best market price (just like market orders). The difference is that these orders get triggered only if the market price reaches a specific figure.
Limit orders allow trading with lower risks of losses. These orders get triggered only at the specified or better price. Some of the limit orders are not getting triggered. It happens when the market price doesn't reach the price specified by the user or gets worse than this price. What's good is that if such an order gets triggered it always gets triggered at the desired or better price.
Mercatox Margin Trading
Margin trading on Mercatox is inbuilt in a basic trading interface. Usually, crypto exchanges have a separate section for margin trading. Another aspect that makes margin trading on Mercatox unusual is that leverage is taken from other traders, not from the platform. It means that on the other side of things you can be a lender.
Mercatox Lending
Another tab is Lending. There one can make money without trading by lending assets to interested individuals at an interest. The feature was added to the platform back in February 2017. Also, the Lending feature might be useful to get extra money for margin trading. To get started in this section, one has to set the terms of engagement with the borrowers, i.e. amount, terms, and interest rates. According to Mercatox, lending is a high-profit exercise that has no risk. In fact, it's better to adequately estimate possible risks and profits before making the decision to use this feature. However, it seems that as of January 2022 the Lending feature is inactive. It means that margin trading cannot be used, as well.
E-Wallet
The E-Wallet tab contains the Mercatox E-Wallet service. In fact, it is a multi-currency wallet. It allows users to send and receive crypto-assets instantly. Moreover, Mercatox users can purchase goods via this wallet. Users can withdraw coins from the exchange to this wallet for free. The deposits made via this wallet are also free of charge. Business owners can use the Mercatox wallet to accept payments through the integration of the wallet into the business website.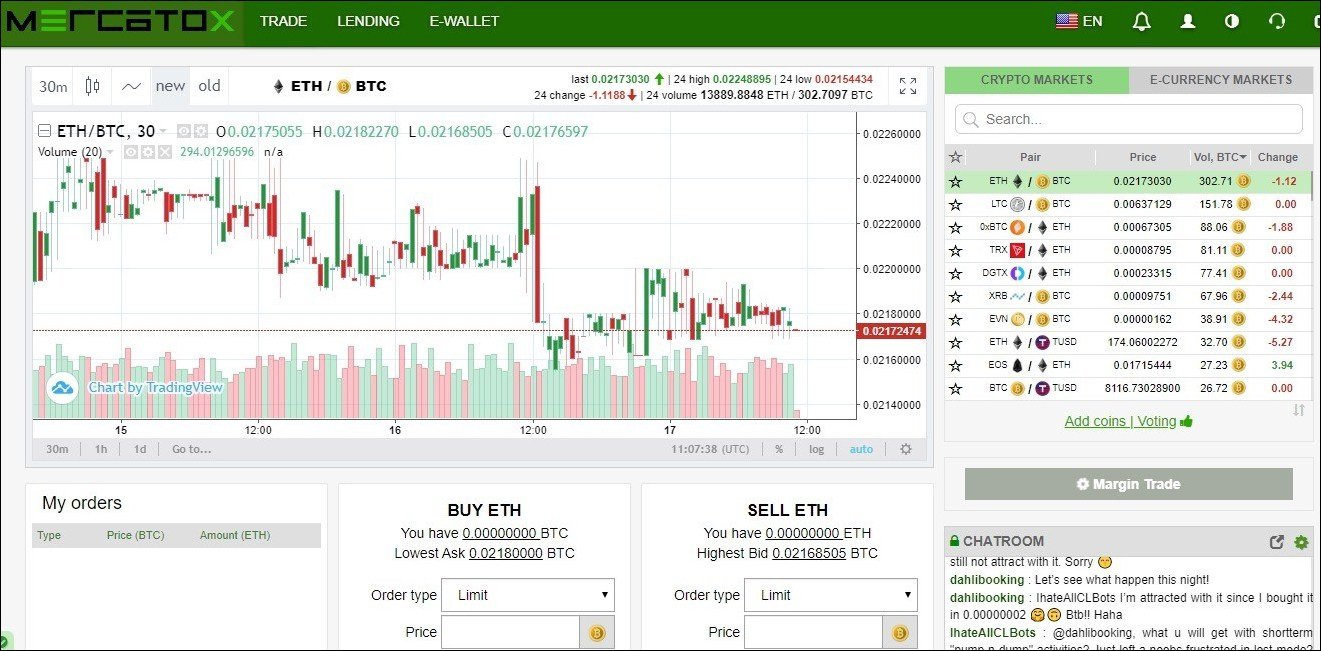 Supported Cryptocurrencies
Mercatox supports over 200 cryptocurrencies, including the likes of Bitcoin, Ethereum, Litecoin, Tronix, Tether, Basic Attention, and many more. This amount of supported tokens can be considered as a good one. However, these days, many popular exchanges (e.g. Gate.io, Binance, HitBTC, etc) support even more coins.
Users of the exchange also have the option of voting on coins they would like to see added to the platform. The tokens that get the most votes are included in the exchange's growing list of cryptocurrencies.
Also, there are a plethora of obscure coins that can be found, and this is one of the biggest sources of criticism for the exchange with many of the tokens dubbed useless by the platform users. Even further, many of these coins are called scam coins by the exchange users. As of January 2022, many of the "supported" coins can not actually be traded or withdrawn. The fact that some users got stuck with useless coins is another point of criticism towards the platform.
Deposit and Withdrawal Methods
Mercatox is a crypto-to-crypto exchange that doesn't deal with fiat money. There is no way to deposit fiat money to Mercatox. More than that, there is no such a feature as buying cryptocurrency for fiat money via bank card, PayPal, or other methods like on many top crypto exchanges. Therefore, you can deposit only cryptocurrencies. 
Log in and proceed to the Mercatox wallet page. There you can see the full list of supported cryptocurrencies with buttons Withdraw, Deposit, and Send. That's where you can deposit or withdraw. When you click on Deposit, the window with the deposit address pops up. You just send the coins there and wait until the payment arrives. To withdraw some coins you just should click on Withdraw and provide your wallet address. 
Remember that there are minimum withdrawal and deposit limits on Mercatox. For instance, you cannot withdraw less than 0.001 BTC and cannot deposit less than 0.0001 BTC.
Accepted Payment Methods
Considering the fact that Mercatox is a crypto-to-crypto exchange, it doesn't have any payment methods except for sending crypto coins straight to the wallet address. In the past, there were payment gateways that were allowing users to buy crypto coins or deposit fiat money. There were partner companies that provided Mercatox users with the opportunity to deposit traditional currencies to exchange it for crytpo via bank cards or wire transfer. However, as of January 2022, it seems that all of these payment methods are no longer supported.
Mercatox Fees
Cryptocurrency exchanges charge users three types of fees: deposit fees (deducted from what you deposit on the platform), withdrawal fees (deducted from what you withdraw to your personal wallet), and trading fees (deducted from each trade you make).
Deposit Fees
Just like an absolute majority of cryptocurrency exchanges, the platform does not have any deposit fees.
Trading Fees
As for trading fees, Mercatox is slightly more expensive than most of the other exchanges. While some exchanges incentivize traders to place limit order (and add liquidity this way) via collecting lower trading fees from them or even rewarding them for limit orders, Mercatox doesn't apply special conditions for market makers and collect the same 0.25% fee both from the market makers and market takers.
Withdrawal Fees
Withdrawal fees on Mercatox vary depending on the currency. The exchange also has transfer limits, and it imposes minimum limits on the amount one can deposit or withdraw. Interestingly, the Bitcoin withdrawal fee is displayed in the fees schedule on the Mercatox website this way: 0.0003 < FEE < 0.005 BTC. Most probably the fee can be set in order to prioritize the transaction. Anyway, such uncertainty on the withdrawal fee for BTC is quite confusing. The Ether withdrawal fee is 0.002 ETH which is higher than on many other popular exchanges.
Withdrawals and deposits have their limits. These figures vary depending on the currency to be withdrawn or deposited. The instant withdrawal limit in the BTC equivalent is constant. Verified users can withdraw an amount worth 5 BTC per day while unverified users can withdraw only up to 0.5 BTC worth amounts.
Below there is a list of some of the fees and limits.
| | | | |
| --- | --- | --- | --- |
| Currency Name | Withdrawal Fee | Min Deposit | Min Withdrawal |
| Bitcoin (BTC) | 0.0003 < FEE < 0.005 | 0.0001 | 0.001 |
| Ethereum (ETH) | 0.008 | 0.008 | 0.016 |
| Dogecoin (DOGE) | 50 | 100 | 300 |
| Litecoin (LTC) | 0.015 | 0.05 | 0.1 |
| DASH (DASH) | 0.001 | 0.002 | 0.004 |
How To Use Mercatox Exchange?
To get started on Mercatox, one should visit the official website (mercatox.com) and click on the Sign Up icon.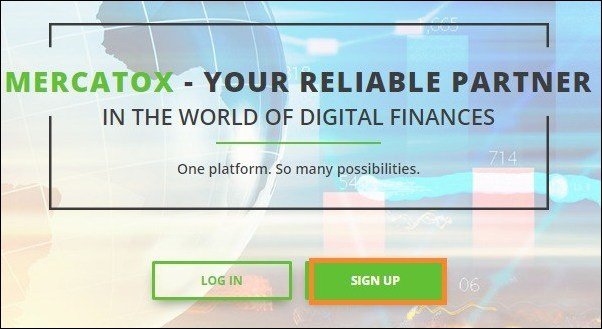 Then the potential user is required to submit an email address, set the password, and agree on terms and conditions. Then, one needs to pass the Captcha check ("I'm not a Robot"), and click on the Register button.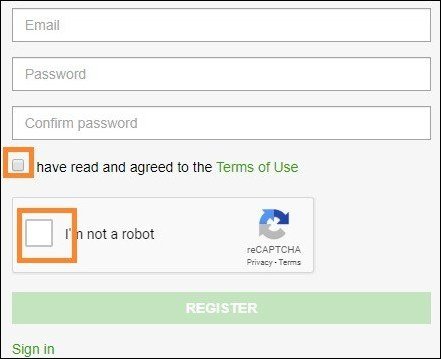 The next step is checking the email. There should be a message from Mercatox containing the link that confirms the registration and takes the user to the website.
Once logged in, it's always advisable for a user to proceed to the security settings. The one should click on the profile icon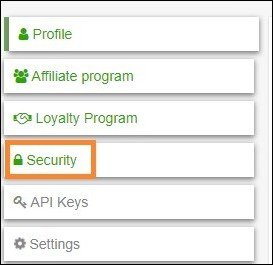 and proceed to the Security section.
Enabling 2-factor authentication is probably the most important step to protect the account from hacking. If one needs the opportunity to withdraw over 1 BTC per day, she/he should submit personal information to verify the account. The exchange allows users who have not verified their accounts to trade, deposit, and withdraw funds, too.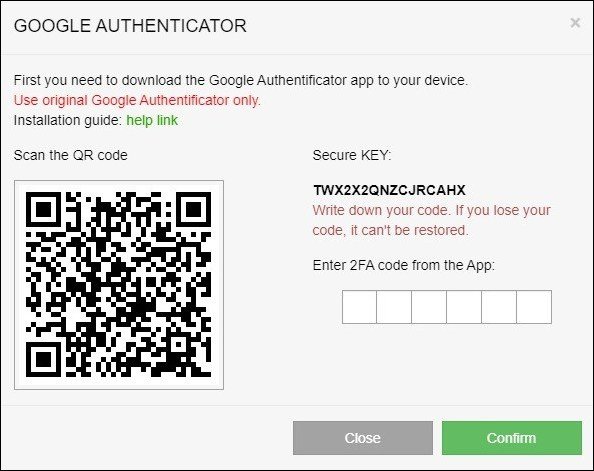 However, for higher withdrawal limits, one has to verify the account by uploading two pictures of their ID and an official document containing the personal address. By verifying the account the user gains access to withdrawals of up to 5 BTC in 24 hours.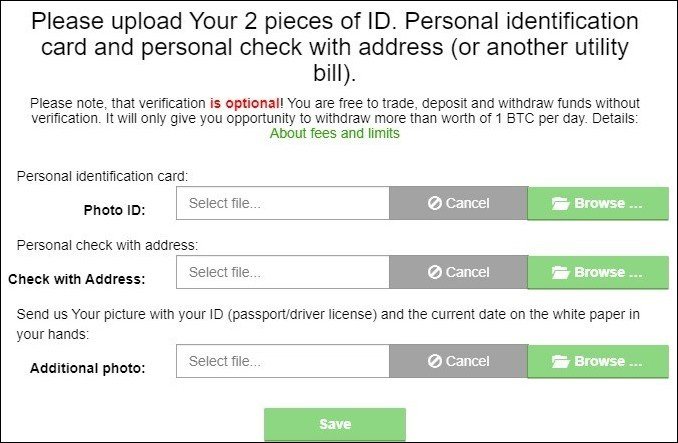 How To Buy On Mercatox Exchange?
On the top bar, one should click on the TRADE icon and start trading. On the right side, there are various trading pairs displayed. On the left, there is a chart of the pairs to choose from. Below, there are two boxes — one box is for buying and the other is for selling. That is where the order can be placed. One needs to click on Buy or Sell in order to complete the trade.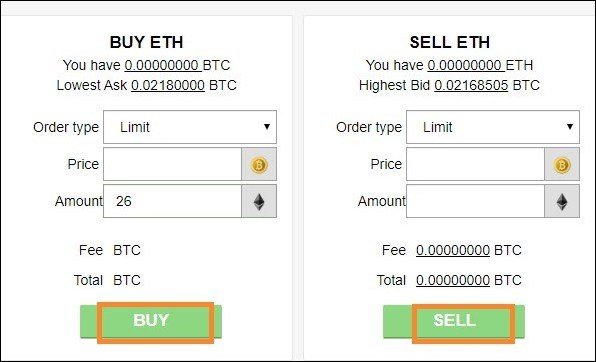 Loyalty Program
The program was launched to reward points to those users who help promote the platform. The points can be redeemed later for certain privileges such as discounted fees for trading, voice privilege when voting for the addition of new coins, a double affiliate program, and daily payment of annual interest for assets in the Mercatox wallet.
These are some of the privileges users get to enjoy. However, the list is updated regularly with new possibilities like the ability to sell your points likely to be added soon.
To get the reward points, users can do the following promotional actions: reposting the website's news on social media platforms, creating and managing topics that concern Mercatox on popular forums, managing and translating topics on Bitcointalk, and finally for users that own personal blogs, being able to conduct heading about the exchange.
All in all, the loyalty reward program is designed to incentivize recommending the platform to more users.
Affiliate Program
The platform also offers users the opportunity to earn more through its affiliate program. The process is simple. By signing up on the exchange, every user gets an affiliate link that can be used to invite friends (or anyone who sees this link) and, in the process, earn money through it. The user will receive a percentage of the profits for every exchange transaction that is made by the referrals.
The referral program has two levels; there is the first level that involves personal invitation where a user earns 15% commission from the transaction conducted by the ones they brought to the platform. And the second level is also known as guest level 1, where the user earns 5% of the transaction. The profit is calculated instantly, and the amount earned is sent directly to the user's wallet.
Security
Mercatox doesn't clearly state how they protect user funds. However, they do encourage users to turn on two-factor authentication to increase the safety of their accounts. This step creates an additional layer of security as users will not be able to log in without inserting a one-time password generated on the mobile device of the user. Hackers who don't have the user's mobile device will be failing to log in to the accounts of Mercatox users due to the inability to log in without this one-time password. Even if they have obtained the email address and the password, hackers won't enter the account and won't steal any coins. There are no other serious security options on Mercatox.
| | |
| --- | --- |
| Security Measures | Available on Mercatox? |
| 2-factor authentication | Yes |
| Email confirmation | Yes |
| PIN | No |
| Anti-phishing code | No |
| Addresses Whitelist | No |
| User funds are stored offline | No |
| Data encryption | No |
| Exchange team is public | No |
| Exchange is licensed | No |
There is almost no information about the ways Mercatox secures the funds of users and safeguards the data. That's a serious drawback because people should realize what risks they take before investing their money.
Warning about Phishing/Scam
Note that the website https://t.co/8KOz4H3oJB and telegram bot https://t.co/y6yUd6fDhe is fake.
Original Mercatox - https://t.co/NpoYKOztJs
Find our official contacts here - https://t.co/PL9205VRRn
Taking care of our users,
MercatoxTeam pic.twitter.com/kWhYJNMy01

— Mercatox (@Mercatox_info) January 5, 2020
We have found out that the exchange security was breached on September 17, 2018, and some user wallets had been "compromised by hackers." After this incident, the exchange has released a message to reassure its users. The statement reads; "At the moment we are investigating that incident and upgrading protection of some hot wallets. You can be sure that your coins are safe and you can trade in normal mode. Mercatox is here for you to make your trades comfortable and safe! The normal work of all coins will be restored soon."
Probably at that point, the exchange started to fade away. There are signs that the website is not updating since about the same time. Nevertheless, Mercatox continues to work. The chatbox is active and the official Twitter of the exchange makes announcements once a month or so.
Customer Support
To cater to its wide range of users from around the globe, Mercatox has its website available in three languages: English, Russian and Chinese.
On the website, users will find the official Mercatox contact info, including several email addresses, social media pages, and so on. 
There is also an option of getting help through voice calls and by writing to the customer support through the website's social media accounts, including Facebook, Twitter, and Telegram.
Many users complain that they cannot get a satisfactory response from the support team of the exchange for months. Sometimes, the customer service doesn't provide even a formal response to queries. The same goes to efforts to reach out to the support agents via official social media pages of Mercatox.
Is Mercatox safe? 
We have already highlighted the lack of details on how the exchange protects user funds, however, it seems that Mercatox is legit given that it has been in existence since 2015 and has over 500,000 users from different parts of the world. We cannot dismiss Mercatox as a fraudulent company only because this platform had a hacking incident in 2018 and has too little available information about security measures.
Nevertheless, it's also important to note that there are many complaints online from users who purport Mercatox is a scam after losing their funds on the platform. Some of the complainants claim that even after reaching out to customer support, they didn't get the kind of assistance that they sought. This is a serious red flag. We can't know if the money was lost because of the traders' mistakes or it is a platform's misconduct or weak security. What matter is that some people lose their money on Mercatox and when some of them try to get assistance from the platform, they are not getting it for months. We can't sate that you will necessary lose your investment if you deposit to Mercatox, however, there is a risk involved and we have to admit that Mercatox cannot be called a safe platform as of now.
In general, the Mercatox user community is quite active in the comment section of the Mercatox Twitter account and it's safe to say that most of them are loyal to the platform. There are almost no complaints, most of the reactions showcase a positive and trustful attitude.
On Reddit, there are posts containing serious accusations of Mercatox. The author of one of the posts that gained significant attention finishes his statement by saying that he/she doesn't have enough facts to prove that Mercatox is a scam (although it seems that the OP believes her/himself that Mericatox is a scam). Unfortunately, such proofless accusations are not rare in the cryptocurrency sphere and each of us independently decides whether we should take such reports into account or not.
Our advice is always the same when it comes to crypto exchanges, always ensure you do your due diligence before deciding on the platform that suits your needs best. It's up to you to decide if you can or cannot trust the platform after everything you learn about it.
However, there is no taking away the fact that Mercatox lists a variety of crypto tokens and users have access to some obscure altcoins that would be hard to find on other exchanges (on the other hand, these very coins are ciricized and are called scam coins). The platform can also be accessed from anywhere around the world.
Is Mercatox a Regulated Exchange?
Although the company claims that it respects the KYC and AML regulations, it doesn't seem that the company itself is regulated or licensed. At least, the website doesn't mention any significant legal information. Users are obliged to comply with the KYC requirements but the exchange doesn't even mention its legal address and other data that can be used in court. Therefore, we conclude that Mercatox is not regulated. It doesn't necessarily mean that the platform is a scam. However, the lack of registration means that the exchange is harder to hold accountable. If the exchange fails you, you don't know who to sue. It means that the Mercatox team has low responsibility for your funds. 
Mercatox KYC and Verification Process: Does Mercatox Require KYC?
As mentioned above, Mercatox requires KYC. In the website section called AML KYC, you can read that the company takes AML laws seriously. Users participating in suspicious activity can be denied service. Affected users can get a refund.
You won't get the full service from Mercatox if you don't provide the required data. This data includes the full legal name, date of birth, sex, nationality, marital status, ID/passport and its photo, a selfie with documents,  telephone number, residential address, and email address. Withdrawals to credit cards require more details including the bank's written permission.
How Long Does It Take to Withdraw From Mercatox?
There are different reports on how long it really takes to withdraw money from Mercatox. Some users claim they withdraw their coins in a matter of seconds while others cannot withdraw for months without clear reason. Unfortunately, the support team of Mercatox is not in a hurry to help such users.
Mercatox Review - Conclusion
It seems that Mercatox had a good start but weakened its positions at some point. The website hasn't been updated for years. The same can be said about functionality. It looks like many users cannot receive responses from the support team. Many of the supported coins are not available for withdrawal due to maintenance. The website isn't that fast, either. Fees and limits are higher than the average commissions that can be stumbled upon in 2022. It's hard to predict if Mercatox will ever recover or will it be in the development stasis state forever. In general we advise you to look for a better option. The only selling point this exchange has in 2022 is that it supports some of the rarest coins. If you can't help but trade them, probably Mercatox can be a decent choice for this.
Mercatox FAQ
Is Mercatox a scam?
There is no firm evidence that Mercatox is a scam, therefore we conclude that the exchange is legit.
Is Mercatox safe?
According to user reviews, there is a chance that you won't be able to withdraw some of your money from Mercatox. We have to state that using Mercatox is not safe.
Where Mercatox Is Located?
Most sources name the UK as the exchange location. However, Canada is also mentioned. Unfortunately, there is no official information.
Is Mercatox available in the USA?
According to our data, Mercatox can be used in the USA.
Does Mercatox have a mobile app?
No.
How Long Does It Take to Withdraw Money From Mercatox?
It depends. It may take a couple of seconds or several months.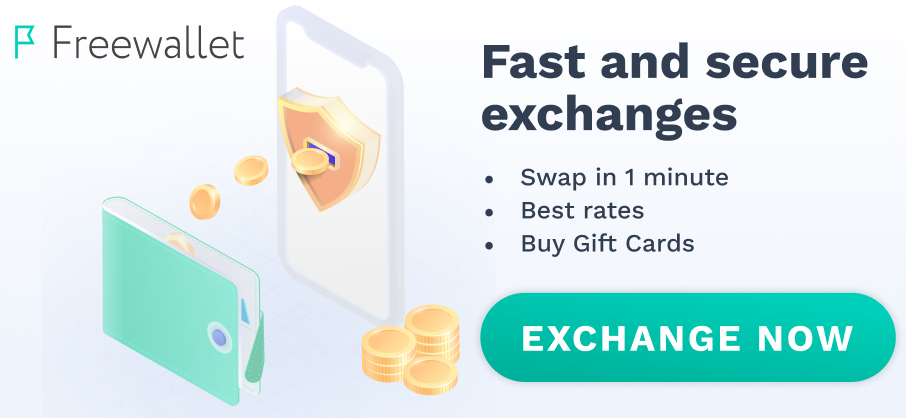 over 1 year still unable to withdraw my doge
Es el peor exchange que he estado. Compré XRP (RaidBlock ahora Nano) cuando salieron allá por el 2015. Cuando yo y miles de personas quisimos retirar hubo un problema, supuestamente, en sus servidores y no dejaban. Durante ese tiempo el precio del activo comenzó a caer y perdí mucho dinero. Finalmente, algo así como dos semanas después, desbloquearon los activos y los envié a otro exchange. Fatal. Nunca aconsejaría este lugar.
Raees kamarudheen
2 March 2022
fake exchange, the money in will never come out. they won't allow you to withdraw. I really thought it was a genuine security issue but they don't have a security team, scammers
Martin Alekseevich
21 January 2022
Decent website, but there many negative reviews about them in the web and I don't know why, in many reviews people write that mercatox is a scam
Stolenmoney
18 March 2021
They support a lot of bogus coins they maybe In it as well.
Kndc