CoinBene Review 2021 - Is It Safe?
Volume:
$ 1,445,968,799.0
Full address:
1 Coleman Street , The Adelphi, Singapore (179803)
May 21, 2020
CoinBene is a cryptocurrency exchange founded back in 2017. It is located in Singapore and holds one of the leading positions by its adjusted volume. The exchange has more than 70 coins listed and almost 200 active markets. Like many exchanges on the market, CoinBene has a native token that you can use to reduce trading fees. CoinBene's token (CONI) cuts trading fees in half to 0.05.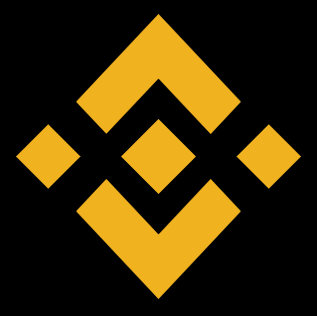 Get Profits with HODLing on Binance Earn
Cryptomedusa
2 April, 3:43 AM
Stay away. Coins disappears there. My wife has lost her savings on this exchange. We are taking all steps to recover this and will report to the authorities in both the Singapore and the US.
I had my coin deposited into Coinbene, needed to transfer it to another exchange and then it disappeared. I have written more than 20 emails to them and they have been unable to credit my account.
Andrew
6 October 2020, 9:22 AM
KYC policies look good, so I created an account, but then when I was about to deposit my ETC, I see that their ETC deposits are disabled; FML.
Artem Rogov
3 June 2020, 4:26 AM
CoinBene was advised by friends.In General, I am not disappointed,everything is fine.
Sasha White
27 September 2019, 1:44 PM
I have just signed up for Coinbene. The signing up was easy and after that, the money I've send appeared on my acc within a few seconds. Cool!
Clare Michigan
26 September 2019, 2:33 PM
All in all, if you are new to trading and just going to acquire cryptocurrency, Coinbase is probably the best one. It really helped me and gave a nice start I was looking for.
Alex Rogers
25 September 2019, 7:18 AM
I like the simplicity of the trading view here. At the same time charts have some advanced analytics tools even tho there is more complicated stuff at other exchanges on the market. Another good thing about the big exchange is that they release own tokens to lower the fees and CONI acts in such a role. Depending on the amount of CONI I hold the discount differs. A good thing, also, what if it works out as the BNB of Binance works now.
Ron
24 September 2019, 11:43 AM
I personally do not like that Coinbene does not have fiat purchases or trading available. Newcomer as I am I wish there was an option to get some crypto via usual payments like credit cards. At least the liquidity is quite high in comparison with other big exchanges according to the CoinMarketCap.