How to Buy Utrust (UTK)? | by Cryptogeek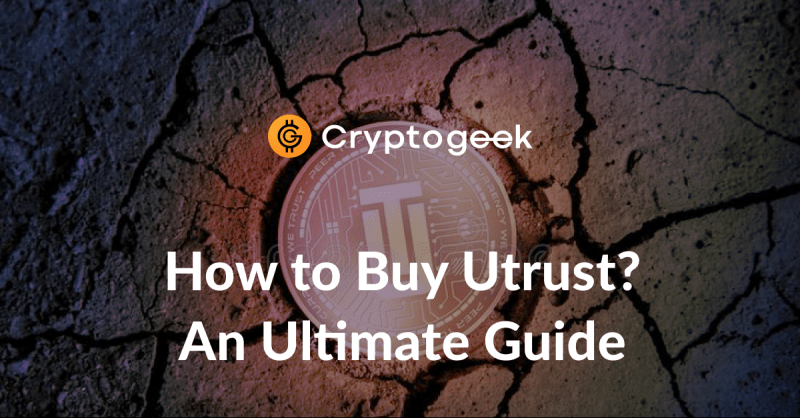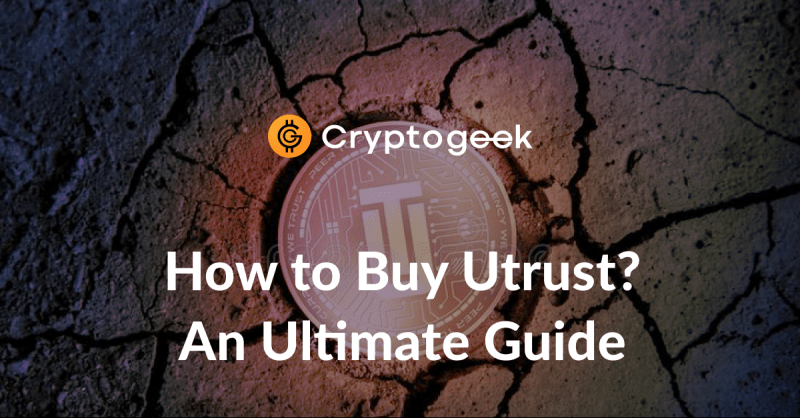 As cryptocurrencies and blockchain platforms started becoming popular in the past decade, more and more of them began to appear on the internet. In the early days, buying cryptocurrencies was a bit complicated, mainly because there weren't dedicated crypto exchanges. Today, it's a different story.
There are plenty of exchanges where you can buy and trade cryptocurrencies with ease. But before you start trading, you will need to buy them, a process that has become relatively straightforward over the years.
Among the many popular cryptocurrencies, you can buy at the moment is Utrust. However, before I dive into how and where you can buy it, here's a quick history lesson on the token and platform.
What Is Utrust?
Utrust is a platform that aims to merge the traditional payment system with blockchain. It achieves that by utilizing blockchain technology to provide cheaper and faster payment between both parties. In addition, Utrust gives the user the option to bypass the traditional finance system currently used for online payments, so the operational and conversion fees are eliminated. At the same time, users have a very secure platform that they can use to make transactions.

The platform is based on the Ethereum network, meaning that Utrust coins are ERC-20 tokens. Users can utilize the token to make payments, send and receive money, all without converting. There are 500 million UTK tokens, where 450 million of them are in circulation, while the remaining 50 million are locked. They will remain that way until 2022 to reduce inflation and drive the price of the token up.
With each transaction, the network burns tokens, meaning that the supply decreases, leading to a price increase in the long run.
How to Buy Utrust?
If you want to invest in UTK and make a profit, the first thing you'll need to do is buy the tokens. Considering that there are multiple platforms where you can buy UTK, first, I'll outline the purchasing process and then outline the platforms.
The first step is to choose the platform where you want to purchase Utrust. Below I have outlined several exchanges, and it's up to you to choose the one you want to go for.
Most crypto exchanges will require you to make an account, which is the next step. Depending on the platform, some may offer you an option to purchase Utrust without verifying. In other words, sign-up on the exchange and buy the token right away. On the other hand, there is a platform in my list that requires no registration, speeding up the process.
If you do need to verify your identity, keep in mind that it may be a longer process. Depending on the platform, you may need to scan and send your ID, take a picture, send some documents, etc. Again, this procedure is different with every platform, so check the website to find out what you'll need.
The final process is purchasing Utrust. Again, the procedure will depend on the platform, but since most of them offer an option to buy the token with fiat currency, things shouldn't be too complicated. This leads me to an important note: check which payment options are available. Some may accept wire transfer only, while others may have tons of other options available. You should also check if Utrust can be purchased with fiat currencies at all.
Every platform is unique, so for a more detailed outline of the process, you should check the exchange's support section to get all the information.
With that out of the way, let's look into the exchanges where you can purchase Utrust.
Where Can You Buy Utrust?
HitBTC
HitBTC is one of the oldest crypto exchanges that continues active operation and development. It is one of the biggest exchanges in terms of liquidity and a top trading platform by the number of supported cryptocurrencies. As of June 2021, HitBTC supports over 500 cryptocurrencies and UTK is one of them.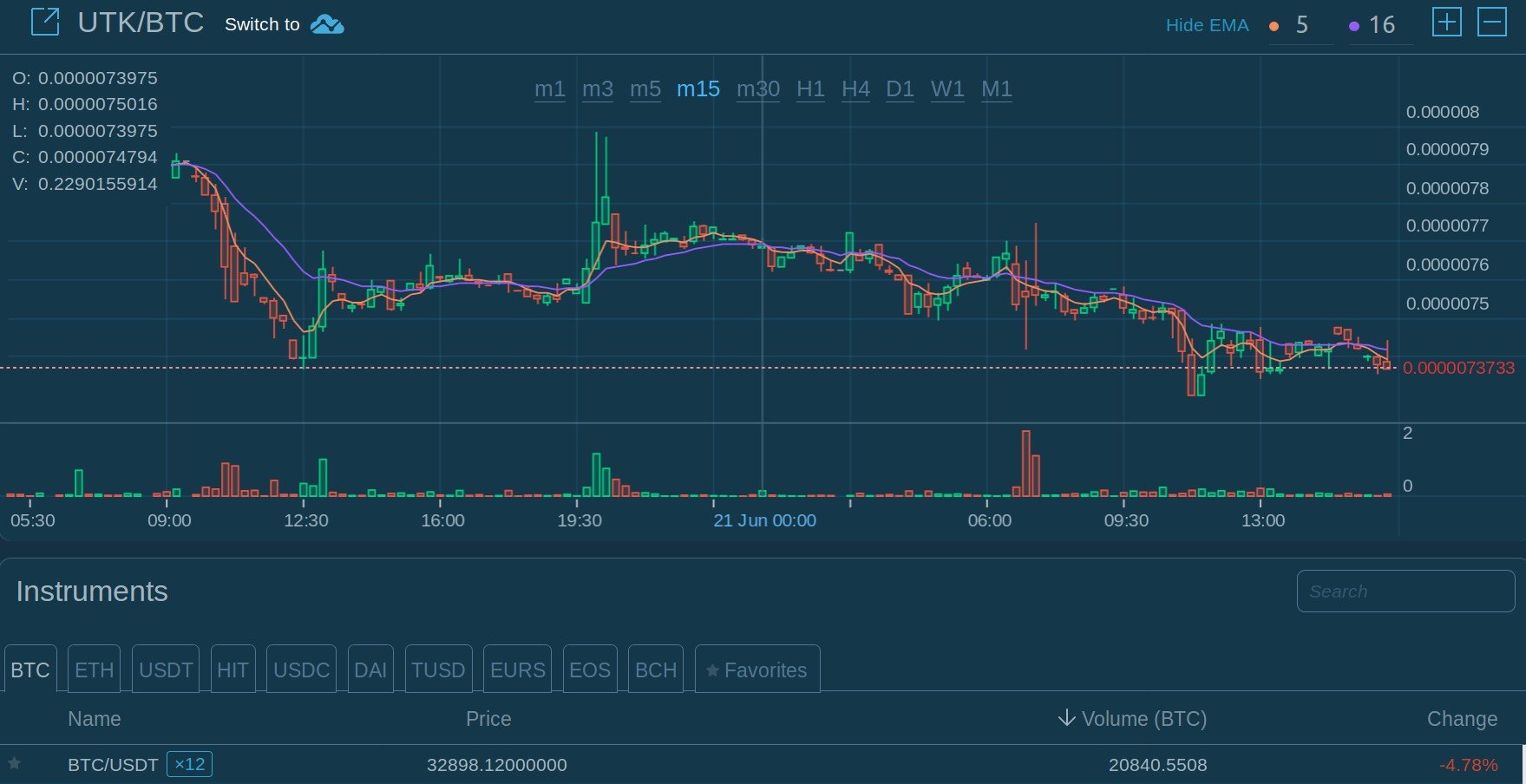 The exchange is also famous for its low trading fees (0.09% before the fee discounts for those who trade in large amounts). Exchange is trustworthy and safe as the platform is a veteran in the industry and cares about reputation. The exchange was launched in 2013 and to date, there were no hacking incidents. To buy Utrust coins on HitBTC you will have to sign up and complete the KYC procedure. That's not a big price to pay for a swift and safe platform with hundreds of supported coins.
Binance
There is hardly a person who hasn't heard of Binance, at least the ones with some knowledge in crypto. The exchange went live in 2017, and in the past 4 years, it managed to get on top and become the largest and most popular crypto exchange in the world.

Currently, the platform supports over 500 currencies, which is Utrust which can be purchased using 15 fiat currencies. As a result, you have an excellent range of trading and purchasing options on this platform.
KuCoin
Another exchange launched in 2017 where you can buy Utrust is KuCoin. Even though it may not be as big as Binance, this exchange is popular for having one of the lowest fees on the market.

KuCoin supports well over 200 cryptocurrencies, Utrust included. When you combine them with a handful of fiat currencies, you get over 450 trading pairs. It's a versatile and user-friendly exchange, excellent for purchasing Utrust.
CoinSwitch
CoinSwitch is one of those crypto exchanges that never got too much attention, despite its features. Launched in 2017, this 4-year-old is technically an aggregator, meaning that any purchase or sale goes through other exchanges.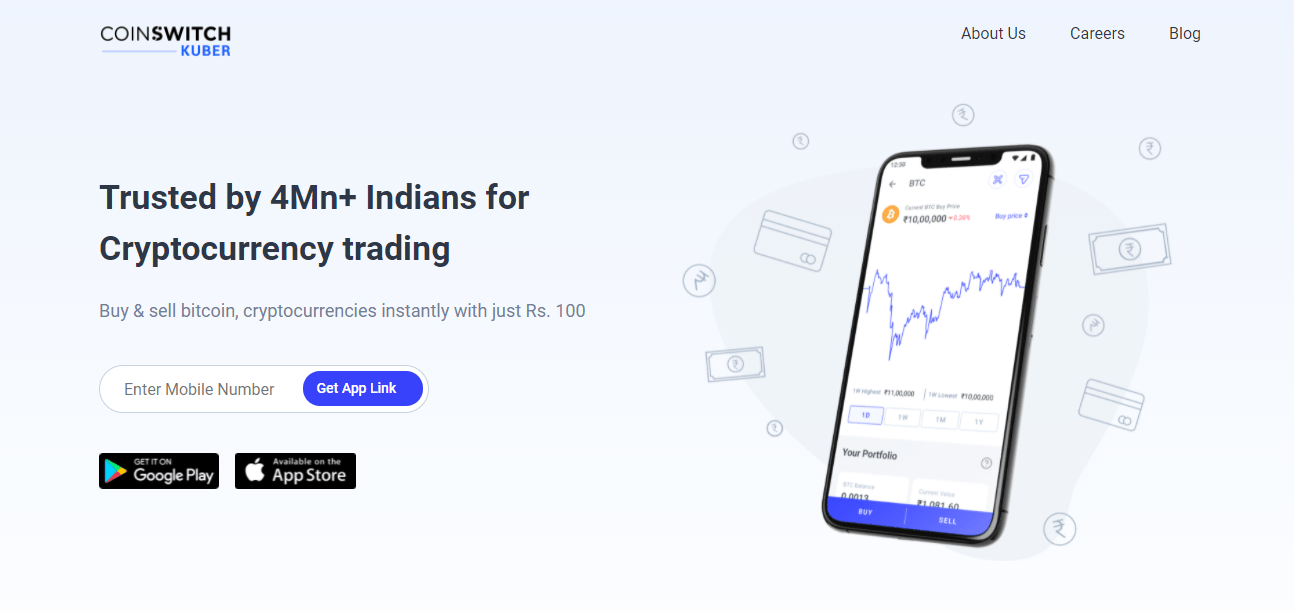 Despite that, with over 400 supported coins, it's not a bad place to purchase Utrust. Despite being an aggregator, users can buy any crypto with a credit card, and the fact that there is no need for registration simplifies the process. One thing to note is that there are some countries where CoinSwitch is not available.
CEX.io
CEX.io is a crypto exchange that didn't start out as such. In 2013 the company was selling cloud services, and in 2015 it switched over to the crypto niche. Despite that, it managed to grow a huge user-base, and more and more people use it daily.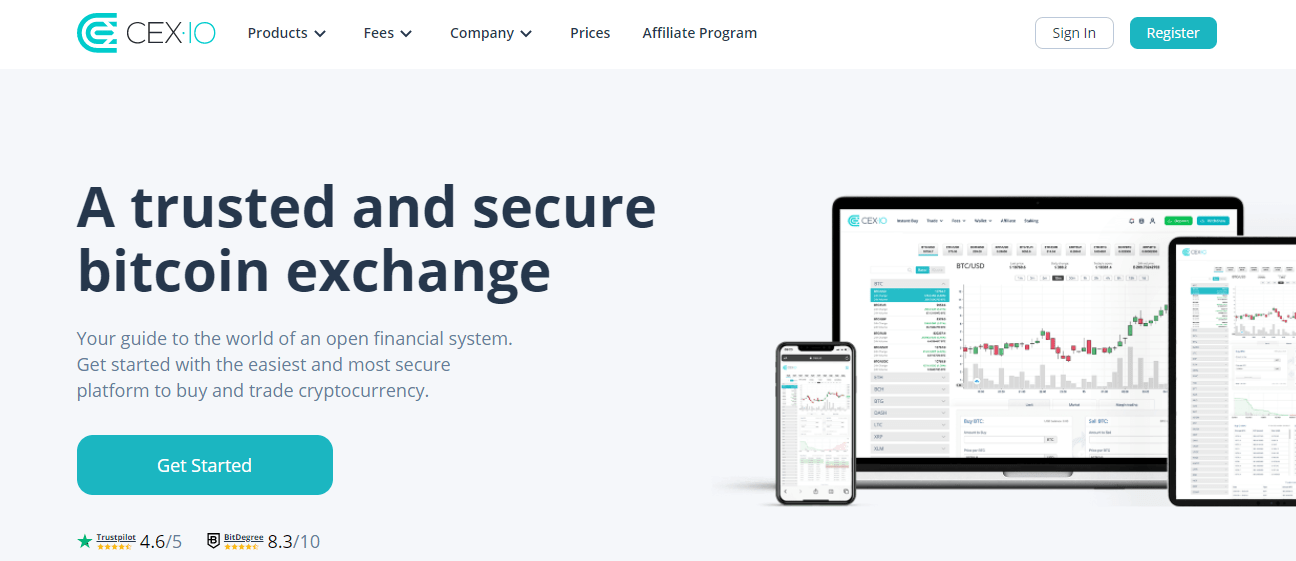 With several hundreds of cryptos available, CEX.io is the perfect place to purchase Utrust. The platform accepts fiat payments in 4 currencies and a plethora of payment options ranging from cards to digital services.
OKEx
Crypto exchanges didn't start to appear in the past several years, and OKEx is proof of that. The platform was launched in 2014, backed by some popular people in the crypto industry. Since then, it has positioned itself as one of the best crypto exchanges where you can purchase Utrust.

OKEx supports over 400 cryptocurrencies and 30 fiat ones, making it one of the most flexible platforms. Combine that with plenty of payment options and relatively low fees, and you have the perfect recipe for an exchange where you can purchase Utrust.
Huobi
Huobi is advertised as an exchange for digital assets, meaning that you can purchase more than just cryptos. This Singapore-based exchange has been in business since 2013, and while it's an excellent choice for purchasing Utrust, there are a few things to keep in mind.

The platform supports about 100 cryptocurrencies, but unfortunately, there is no option to purchase Utrust with fiat currencies. Instead, you will have to use the available trading pairs to purchase Utrust.
Bitfinex
Last but not least is Bitfinex, a crypto exchange often referred to as a veteran. The platform was launched in 2012 based in Hong Kong, and while it had its fair share of difficulties in the past, it still is a decent exchange where you can purchase Utrust.

Packed with tons of features, Bitfinex is not a bad exchange to purchase Utrust, but things are not all sunshine and rainbows. The user interface is good, but first-time users may struggle with it. Also, while there is support for multiple fiat currencies, Bitfinex only supports wire transfers.
---
---