Xapo Wallet Review 2021 - Is It Safe?
Security:
Third Party Encrypted
Has trading facilities:
yes
Apr 01, 2021
There are several services in the crypto industry providing people with wallets and connected prepaid bank cards. It helps general public to get cryptocurrency experience and makes it easier to use digital assets. One of the notable brands providing such srevices is Xapo. In 2020, Xapo began to transform into a digital bank registered in the British Overseas Territory of Gibraltar. The US customers won't be able to use Xapo. Below you can see the review of the Xapo wallet that was the original product of Xapo.
What Is Xapo?
Xapo is a Hong Kong-based company providing a cryptocurrency cold vault and a mobile application for managing the assets. Moreover, Xapo offers a рrераіd debit card compatible with Bitcoin, with a number of fiat currencies and numerous point of sale machines and ATMs. The company is well-established. It was formed in 2013 after the vault for storage of BTC created by the future CEO of Xapo, Wences Casares, became popular. In this review, we will try to find out if Xapo is safe and is it a scam or a legit platform for Bitcoin storage and exchange.
Company History
Wences Casares was born and raised in Argentina and became a successful entrepreneur there, as well as in North America and Europe. In 2011 he became interested in Bitcoin. At the same time, he developed his own vault for safe storage of Bitcoin as he couldn't find one anywhere. As Casares's invention drew interest from several companies, he decided to start his own company. He sold his previous firm for around $750,000 and started a new business. In 2013 Xapo was formed and made its product available for customers in 2014.
The main focus was to make it possible to store Bitcoins safely and easily access it when it's necessary. As the company website claims, Xapo was made to address two problems of cryptocurrencies: accessibility and security. In April of 2014, Xapo released prepaid BTC-backed debit cards. 2017 was another important period. That year the company received the right to operate electronic money. The following year, Xapo received BitLicense from the New York State Department of Financial Services. Since that moment, Xapo could work with fiat money in Europe and the USA.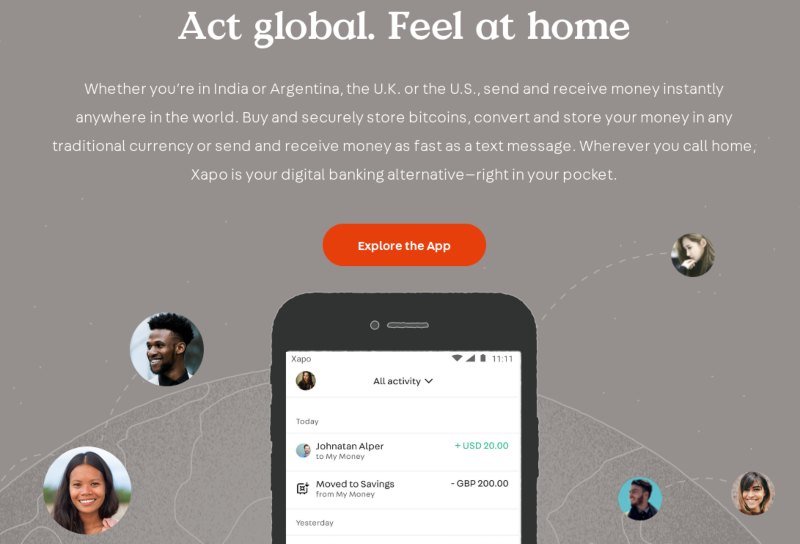 Xapo has lots of partners and investors. Among them, there are Benchmark Capital, Greylock Partners, Index Ventures, Fortress Investment Group, Ribbit Capital, and many others. Additionally, Xapo collaborates with Libra. The company raised $40 million in investments.
Where Xapo Is Located?
The company's headquarters moved from Palo Alto, California, to Switzerland at some point. Xapo had to do it due to the local regulations that didn't let the company continue its development properly at that time. At the current moment, Xapo's headquarters is located in Hong Kong. The platform provides its basic services internationally. Debit cards are available only for the residents of the European countries.
Main Features
Visiting Xapo's website, one will notice that the company doesn't label its product as a wallet or a vault. Rather, Xapo poses itself as a banking service that provides the option of using Bitcoin along with fiat money. The fact that Xapo's customers can have debit cards makes this comparison more appropriate. Xapo doesn't imply any limitations on transactions, deposits, or withdrawals. Moreover, Xapo doesn't require one to hold any minimum balance. 
The Xapo app is available for Apple, Android, and web browsers. It has a clear user-friendly interface and can be used for navigation among the company's services. The available services include Bitcoin wallet, Bitcoin vault (for long term storage), and built-in peer-to-peer exchange platform. 
Xapo is notable for its dedication to Bitcoin (BTC). The company still doesn't add any other cryptocurrencies to their list, not even any of the Bitcoin soft or hard forks. The stablecoins pegged to national currencies are not presented, as well. So, those who want to use more cryptocurrencies will have to combine Xapo with side products.
There are two ways of asset storage on Xapo: users can choose between the wallet (the spending account or hot wallet) and the Vault. Keeping assets in the Vault is much safer than on the spending account. The money sent to the Vault is stored offline and the safety level can be compared to the safest banks. The company spent over $20 million on the protection solely. Although, it's important to bear in mind that extracting money from the Vault to the spending account takes over 48 hours. Creating any amount of vaults is easy and fast.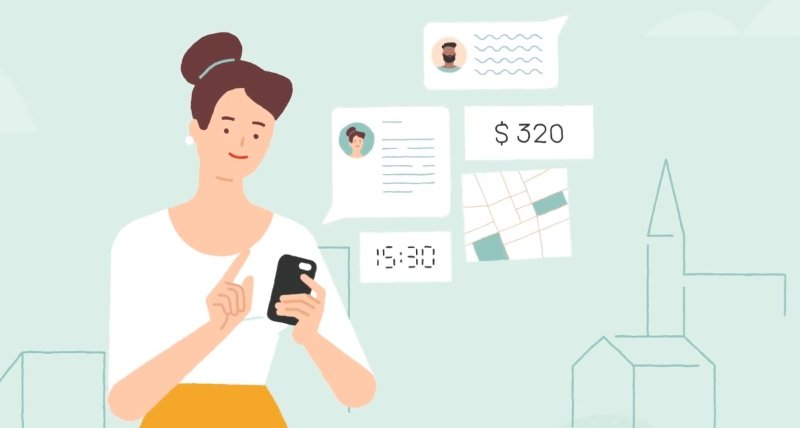 One of the most interesting features presented by Xapo is the People Nearby service. It helps to match people in need of cash with those who have some cash but want to add some money to the Xapo account. The users can place the request and other Nearby People users can contact them and offer where they can meet and make the exchange. They decide on conditions through messages. Moreover, users can request to help them with using Xapo, and so on. 
Another feature is Xapo rewards. Xapo grants points for performing such usual actions as currency exchange, withdrawals, etc. It stimulates users to be more active. Reaching 500 points is rewarded in BTC. Besides this, Xapo is paying rewards for participation in the referral program.
How to Get Started?
The application can be downloaded for free from the App Store or Google Play. Registration requires providing the email address, mobile phone number, setting the password, and a four-digit PIN code. The email address and phone number should be verified. All this data is encrypted and not available to the company members and any third party so anonymity is not affected by providing this information.
To complete the registration, users are required to provide photos and verify identity. In the cases, when the account activity may seem to be suspicious, the company can request a new photo to make sure that the actions are performed by the actual account owner. Xapo guarantees that these data won't be sent to a third party.
Users have three options for adding fiat money to the accounts. Such payment processors as Neteller and Skrill can be used to add money to the Xapo account in any country instantly. In most countries, users can deposit money via the Mastercard or Visa card (it takes up to 24 hours to add money to the balance). Money can be added via a bank transfer (this option is available in more than 130 countries) in 24 hours (SEPA) or within 2 to 5 business days (if using other wire transfer options). Bitcoin knows no borders, so BTC can be deposited to the account at any place after 6 confirmations.
Fees
Bank transfers cannot be below 10 EURO. SEPA bank transfers are free. The rest options have some costs to pay. Credit card deposits cost 2.50% - 4.25%. It's worth mentioning that Xapo users cannot deposit less than $200 at once by credit card. Neteller and Skrill processors are much friendlier in terms of minimum deposits — both methods require only a $10 minimum deposit. On the other hand, the payment processors charge larger fees, than VISA and Mastercard. Neteller's fee can reach up to 6.25% and Skrill's maximum fee is 7.7%. Bitcoin deposit fees can vary depending on many factors undisclosed by Xapo.
Is Xapo Safe?
Before even trying to use this wallet we should make sure that Xapo is not a scam and the product of this company is reliable. Security is one of the principal characteristics while choosing a cryptocurrency wallet.
What makes this company good is that it doesn't collect much information and that the team members don't have access to most of the user data while Xapo guarantees that the information can't be shared with the third party. We can't say that Xapo is that anonymous, but data leaks are barely possible.
In order to make the storage of the assets safe, Xapo offers numerous security features. The assets are held in a so-called "deep" cold storage. It means that the storage used by Xapo has never ever been online. That's probably the perfect type of the cold storage. The user information gets encrypted and split. The pieces of encrypted data are stored on paper and offline devices located in different places. It is possible to turn on instant notifications about every action that involves your funds.
Access to the wallet can be guarded with a PIN code. Another feature is 2-factor authentication (or 2fa) — a popular and efficient means of making access to the account nearly impossible for 
anyone besides the owner. When this feature is enabled, such actions as entering the account or withdrawal of funds will require providing a short one-time password that is generated in the only place — a user's mobile device (the user should install a special app for that purpose). Supported on many platforms, 2fa proved its efficiency against the hacks of individual accounts.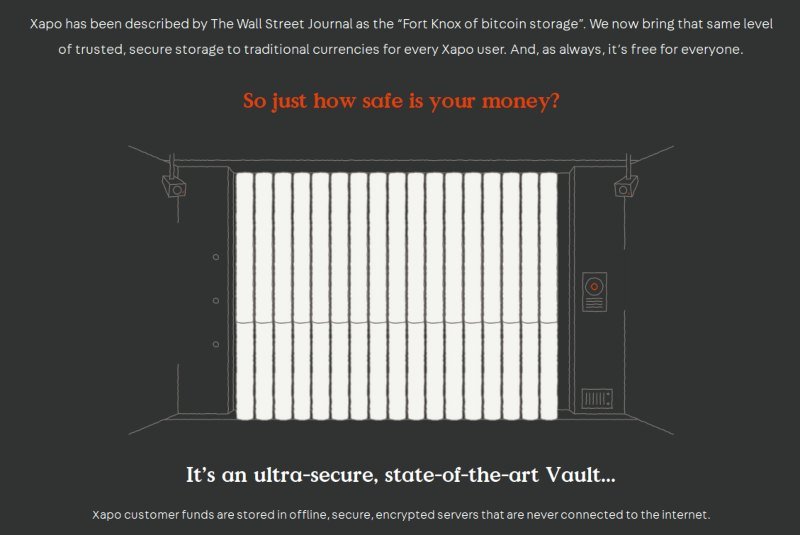 However, the real problems start when it comes to withdrawals. Most criticisms are aimed at the support team. According to the user feedback the customer support service is slow to respond to queries. Some people request withdrawals, their accounts get blocked due to the security check. Users have to wait for extended periods of time until the support team will react to their queries and let the money out. This makes some alleged users call Xapo a scam, however, it is more likely that the company needs more support agents. If you take a look at the comment section of the official Twitter page of Xapo, you will notice the pending complaints. It seems that Xapo has issues with responding on time and probably withholds users' funds without good reason. It makes Xapo not that safe wallet.
Conclusion
In general, Xapo is a respected veteran in the cryptocurrency industry. Xapo debit cards would have been a great innovation even today while they were created back in the middle of 2010s. It seems that the company needs to improve its communication with customers to improve the service and eliminate the negative user reports by providing a better and faster response.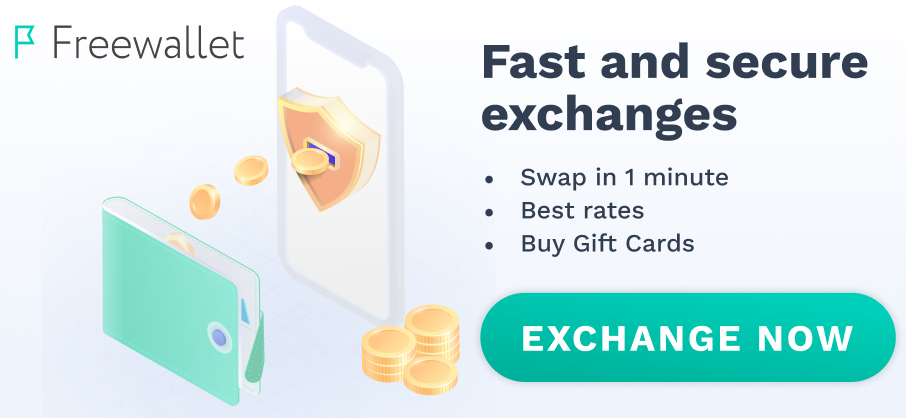 SAULO PEREIRA
19 July 2021
nunca tive problemas> sou cliente desde 2016 e a minha única dificuldade foi o idioma... mas, tenho resolvido bem a situação!!
Bonjour
Ça fait maintenant 2ans que j'essai de me connecter à mon compte xapo, sans succès.
Je voulais savoir si xapo fonctionne encore où bien non. Svp aider moi à récupéré mon compte
I've just started and I'm gonna praise the wallet, really convinient and good-looking.