Telcoin Wallet Review 2021 - Is It Safe?
Sep 22, 2020
Telcoin is a mobile app that serves as a cryptocurrency wallet and digital bank. The platform is based on the Ethereum blockchain and has a native token of the same name (TEL). The users of the Telcoin ecosystem can send each other telcoins in seconds. One of the prior goals of Telcoin is making transfers as cheap as possible. Telcoin has partners among mobile operators around the world. This makes it easier for the company to reach a huge mobile phone user base. There are around 5 billion smartphone users globally. Telcoin sees them as potential customers and does its best to provide them with intuitive solutions so the people who previously had no interest in cryptocurrencies won't find it hard to use Telcoin.
In this review we will name the most important facts about the platform's functionality, it's pros and cons, and consider the level of security of Telcoin. We learn if Telcoin is a scam or a legit operation, and other critical things.
Basic Facts
Telcoin is the first blockchain-based platform working with mobile telecoms. The Telcoin currency is distributed by the local telecom operators that partner with Telcoin. The company appeared on the market in 2017. The project was created as the response to the fact that only a few of those who have smartphones have bank accounts.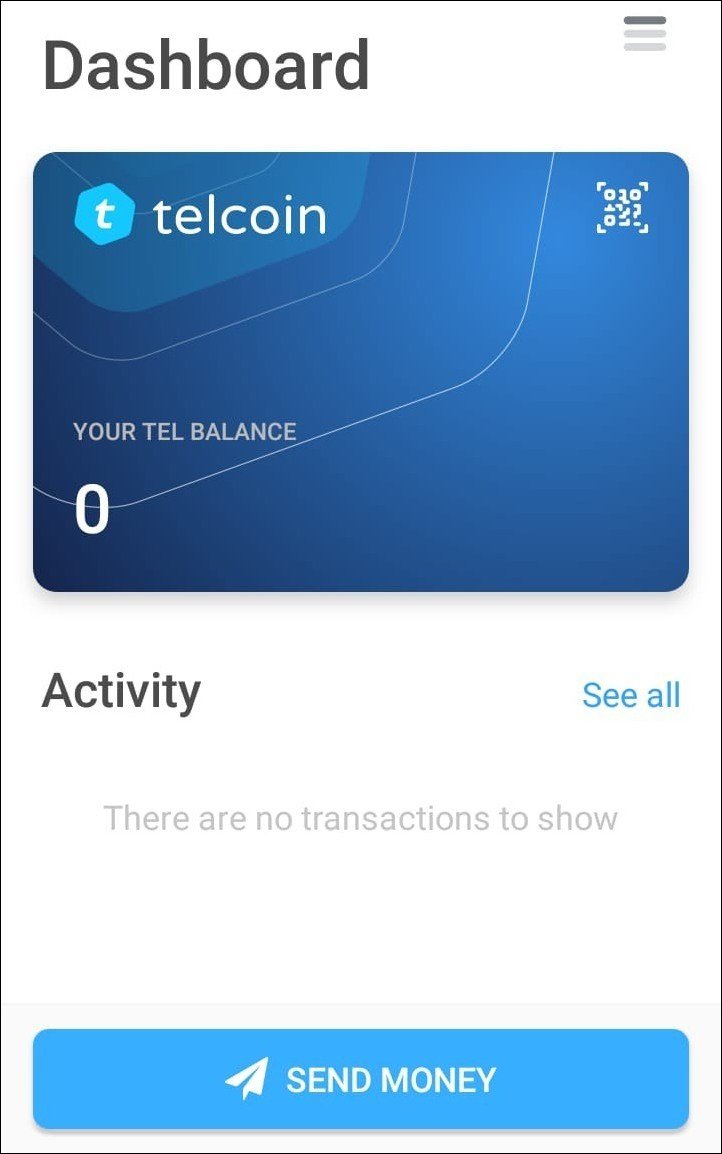 The idea behind Telcoin was to make bank functionality available for those who have smartphones but don't have bank accounts and the opportunity to open one. More than that, Telcoin strives to make transfers quicker and cheaper than any bank. 2 billion people (one-third of the adult population) don't have bank accounts meaning that they cannot send money, shop online, and perform other basic financial operations. Most of these people live in developing countries (especially in the Middle East and Sub-Saharan Africa). Telcoin sees its mission in providing these people with basic financial opportunities.
Thanks to the partnership with mobile telecom companies, Telcoin achieved a quick and simple solution to the problem of KYC-compliance and customer reach. In fact, mobile companies have already done this job and Telcoin only has to offer wider opportunities for these companies' customers. A side effect of Telcoin adoption is a wider acceptance of cryptocurrencies as everyone who uses Telcoin as the mobile phone money can participate in cryptocurrency trading. The TEL currency is wallet agnostic meaning that it can be integrated with the user's preferred mobile phone money wallet. This feature is another way to make this coin extremely user-friendly.
The users of other blockchain-based companies have to deal with bulky KYC (Know Your Customer) procedures from time to time and connect their bank accounts to these platforms. The fact that Telcoin relies on existing local mobile providers solves this problem. The vast portion of personal data is already gathered by the telecoms so Telcoin users don't have to provide much data. It makes Telcoin KYC-compliant without extra effort from the user side. To make it profitable for partners from telecom networks, Telcoin shares its profit with them so these companies don't lose anything from this partnership.
The company's philosophy is rather coexisting or symbiosis with the present mobile money and mobile telecom systems, not replacing them. Such an approach helps Telcoin to solve the problem of the low user base. Additionally, people won't have to sacrifice the benefits of the services they use for years in exchange for a new cryptocurrency-based platform. Instead, they can try it and then decide if they want to use it or not, without a need to abandon the features they like. What's important is that people who got used to their telecom providers will have bigger trust in Telcoin because it won't be some obscure platform that came out of nowhere but a partner of their trusted provider. What's especially good, is that Telcoin users can send money globally without having to pay additional fees. It gives people who currently have to pay only in cash the new opportunities for picking goods online. Another nice fact about the Telcoin app is that it weights negligible 5 MB!
Telcoin Features
Every Telcoin user gets a multi-signature cryptocurrency wallet that provides the strong security of the assets. As we all know, decentralization brings the safety of users' funds to a whole new level.
The wallet can be created really quickly. All one has to do is to provide a phone number and set a pin of 6 digits. The interface of the wallet is quite simple and user-friendly. The homepage displays the balance while the bottom part displays the transaction history. There are not many functions available in the app because it was supposed to be as simple as it is possible to attract a wide public. For example, there is no inbuilt cryptocurrency exchange in the wallet and other features that can be regarded as useful but not necessary. The main page of the wallet suggests the only (!) available action namely Send Money. The developers surely were aiming at making the Telcoin wallet a handy tool for everyday life, not a huge platform with a set of features huge enough to drown in.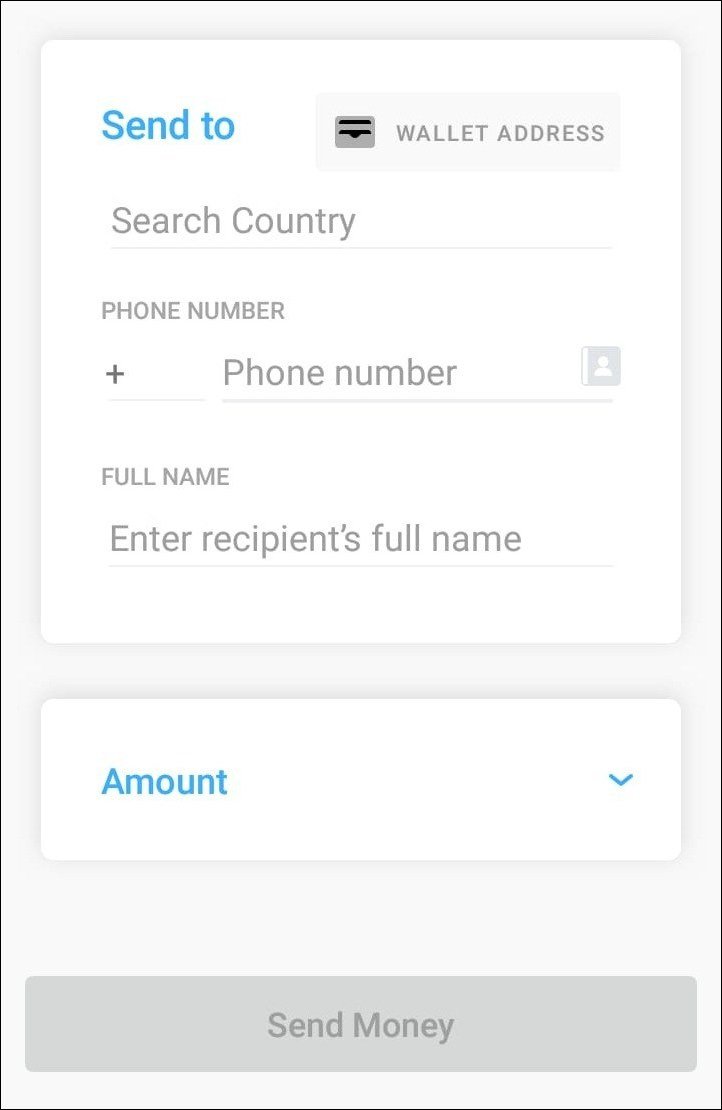 When the transaction is initiated the user is redirected to the summary page — an important buffer page where it is still possible to change the transaction parameters in the case of the mistake. When the transaction is confirmed on the summary page, it cannot be retracted, it gets complete. That's a useful feature letting people avoid unpleasant accidentals. 
Fees
The transaction fees are flat and set at 125 TEL per transaction regardless of the amount of money to be sent. In September 2020, 125 TEL equals about 2 cents of the US dollar. The users don't have to figure out how much they will lose in commissions because the fee is the same. Of course, a flat fee is more profitable for huge transactions, however, currently 125 TEL is not a big amount even for small transfers. At the moment of writing this review, the company is revisiting its deposit fees policy and claims to set it below 2.5%. There is no more detailed information on that topic yet.
Is It Safe to Use Telcoin?
There are several pros and cons concerning the security of the Telcoin wallet. First off, there is no substance in suspecting Telcoin in being a scam. The company is quite transparent. It may seem that they don't display much information on their website but there is lots of information regularly shared on their Medium page, as well as the support agents responding nearly instantly. They can be reached out on several social media platforms. The very fact that the company has already clinched the deals with several huge telecom providers add to its legitimacy.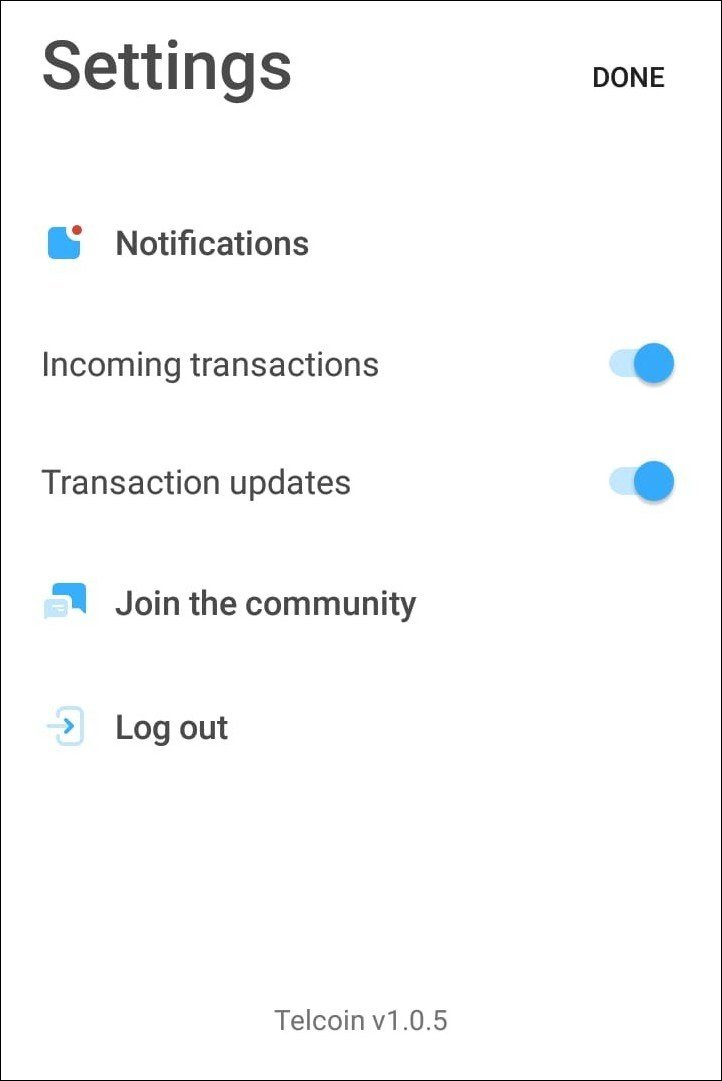 However, some users might be disappointed by the fact that the app doesn't provide such a proven security feature as 2fa (2-factor authentication). As an alternative, Telcoin wallet owners can opt to use Face ID which is even easier to apply in some way. Besides that, there is a 6-digit PIN which is obligatory. The fact that all the Telcoin users are the customers of Telecom companies creates an additional security level as their personal data can be retrieved by law enforcement in the case of malicious activity. Generally, using Telcoin is quite safe, and the only security insufficiency here is the absence of 2FA. But other available security options make Telcoin safe to use.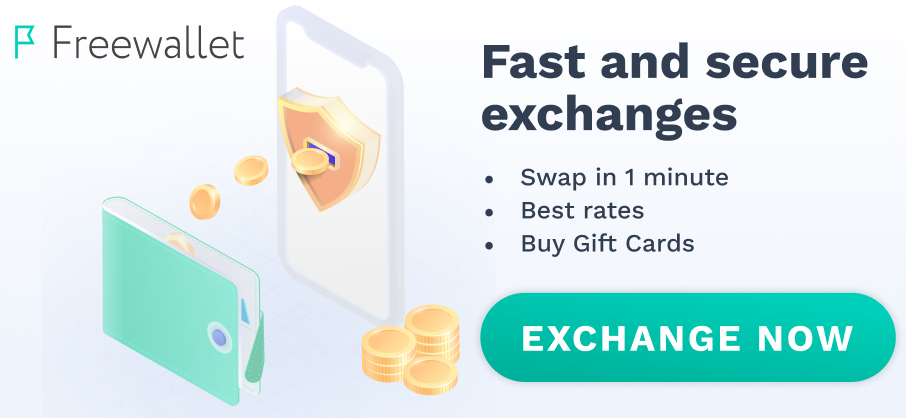 C robertson
23 February 2021
Just curious do you know why telcoin doesn't have much activity on their GitHub? I found that abit odd for a company creating an open source tech
patrick Howard
23 February 2021
Very simple to use and fast! This will be the way of the future!
TELCOIN wallets are the bomb.
Martin Alekseevich
28 September 2020
This wallet is cool