HolyTransaction Wallet Review 2022 - Is It Safe?
Mar 16, 2021
HolyTransaction is a cryptocurrency wallet that is often found in the ratings of the best wallets in Europe and in the news feeds of Western European cryptocurrency media. HolyTransaction multi-currency wallet is convenient and easy to use. These are the characteristics that provided it with wide popularity among traders and investors, as well as enthusiasts working with digital assets. 
HolyTransaction was founded in 2014 with the goal of developing products that would support not only top coins but the entire list of potentially popular cryptocurrencies. It focused primarily on the Western European market, was registered in Luxembourg, under the jurisdiction of which it still exists.
HolyTransaction wallet entered the cryptocurrency market at the end of 2014 and gained a foothold there in 2015 thanks to the support of several "hype" cryptocurrencies that were in no hurry to add other multicurrency wallets.
HolyTransaction Features
HolyTransaction belongs to the hot crypto-wallets segment. It is focused on a crypto user without specific requests and has functionality designed to fully satisfy ordinary needs.
In addition to standard transfer and storage, HolyTransaction offers to buy and exchange cryptocurrencies inside an account using the Cryptocurrency Exchange platform. It compares favorably with other wallets with such services in that third-party exchangers and exchanges are not integrated in the Cryptocurrency Exchange: it is a service directly from the wallet developer.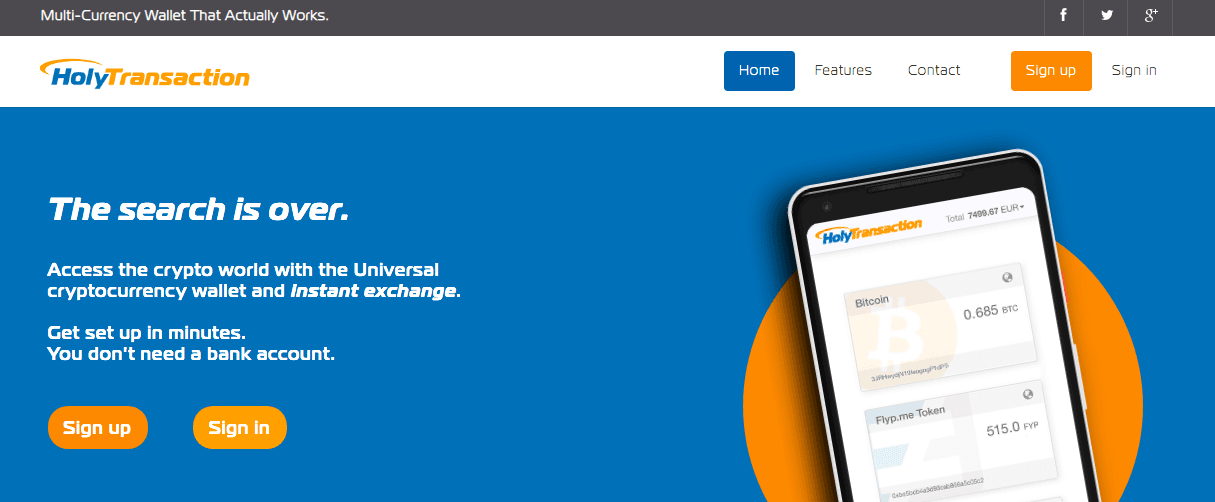 Holy Transaction is presented as a multi-currency wallet. There are currently 30 supported cryptocurrencies. Among them are the top ones - Bitcoin, Litecoin, Ethereum, Monero, ZCash, as well as coins that at the time went to the top, but are not very popular now - Decred, Syscoin, Peercoin, and others.

The service offers an API - a software user interface that can be integrated into your platform as a payment widget. Using this widget, visitors can pay for the services offered by the business owner or donate to the blogger. The money will be credited to the user's account in the HolyTransaction. Thanks to the supported API solutions, HolyTransaction users can essentially customize their wallets. API allows integrating invoice processors for crypto on the merchant platforms used by the HolyTransaction customers. In general, HolyTransaction provides much freedom to its users letting them build whole new solutions via the wallet's API.

Cryptocurrencies can be bought in exchange for fiat money right in the wallet account. More than that, fiat money can be deposited to the HolyTransaction account. It makes HolyTransaction an entry-level platform meaning that people with no cryptocurrencies can use it and purchase their first crypto coins there. In a number of European countries including Poland and Spain the funds stored on HolyTransaction can be cashed out via ATMs. 
Is HolyTransaction Safe?
Safety of HolyTransaction is questioned by some reviewers. They note that analyzing the claims made by the HolyTransaction representatives they have come to the conclusion that the platform has an access to the users' funds and totally controls it while users are not able to control their funds in any form. This approach resembles the way banks treat their customers' money. The main difference is that banks are regulated more strictly than most of the crypto platforms. It creates room for scammers that use cryptocurrency platforms as a tool. However, we have no evidence that would prove that HolyTransaction has malicious intentions.
HolyTransaction has been existing since 2013 and there are not many reports accusing the company of being a scam. There are some reports claiming that HolyTransaction doesn't allow some users to withdraw their funds as the platform demands identification documents that is not enough no matter how much data these users already sent. These cases are quite rare (in relation to HolyTransaction) and they cannot serve as evidence that HolyTransaction is a scam operation. However, such reports signal us that we should approach this platform with caution. At least it means that the customer support is far from excellent and conditions of use are not articulated properly. If we take a look at the reviews on TrustPilot we will notice that most criticism was reported in 2017 - 2018 while later reviews are positive.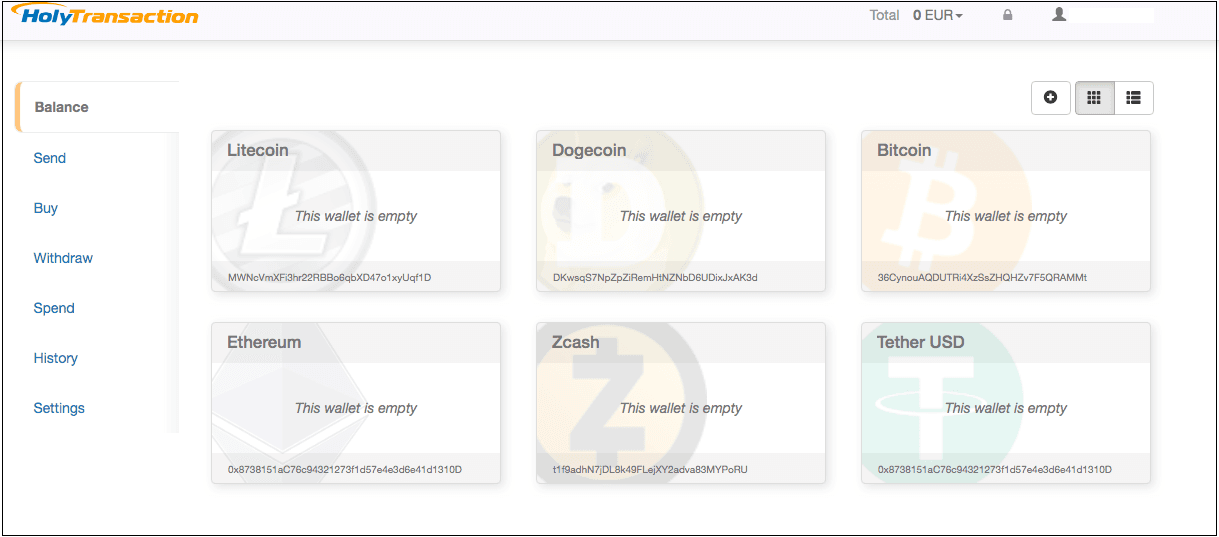 It is considered that HolyTransaction stores the users' funds offline, a measure that critically improves the safety of money. If servers of the company get hacked, the money is not likely to be stolen as they are kept separately. However, there is no way to make sure that the funds are really kept in a cold storage. The data is stored with the use of state-of-art level encryption.
If you look at the Security chapter of the HolyTransaction website you won't see the list of the methods used by the platform to ensure the safety of the money held on HolyTransaction. Instead, you will see the tips on how to avoid or minimize the risks associated with using the platform. It means that HolyTransaction can't offer much to its users in terms of security. The customers are recommended to create a separate email address set exclusively for using HolyTransaction. Another advice is double checking the HolyTransaction address not to find yourself on a scammer website. The website advises not to click on links sent in emails if the user cannot make sure the mail was sent by HolyTransaction. Interestingly, the website didn't do anything to make the mails sent by HT clearly verified and distinguishable from the scammers' mails. Also, the company recommends not to install "unnecessary software" or software from "untrusted sources''. More than that, HolyTransaction recommends to keep antivirus up to date. 
The only recommendation that can't be called a common-knowledge thing is the demand to enable 2-factor authentication. This popular measure blocks anyone except the account owner from accessing the account. The feature, if enabled, requires everyone who is trying to enter the account to provide a one-time password that cannot be retrieved anywhere but from the user's mobile app. This measure highly increases the safety level.
Overall, it seems that HolyTransaction isn't totally safe to use as some users have come across some difficulties while withdrawing their money. Seemingly, it is misunderstanding or bad work of the support team to blame. Nevertheless, if you decide to use this platform you should be prepared for possible withdrawal delays as it was experienced by some customers earlier. Mostly it was happening during the KYC checks.
Conclusion
Despite the controversial issues, it should be noted that the online format is one of the most user-friendly. The client does not depend on the computer on which the wallet is installed, should not additionally ensure its security and can transfer, receive or exchange cryptocurrency at any time anywhere in the world where there is Internet access.
For users with tablets and smartphones, there are mobile applications. But even putting them is optional: the developers claim that the HolyTransaction website and wallet, in particular, are adapted for mobile devices and work through any popular browser on Android and iOS.
The wallet works quickly, the fees are quite low, and technical support responds promptly to messages about minor problems.
In general, HolyTransaction will be convenient for those users who need to transfer, store, exchange and withdraw not very large amounts of cryptocurrency to both online platforms and offline.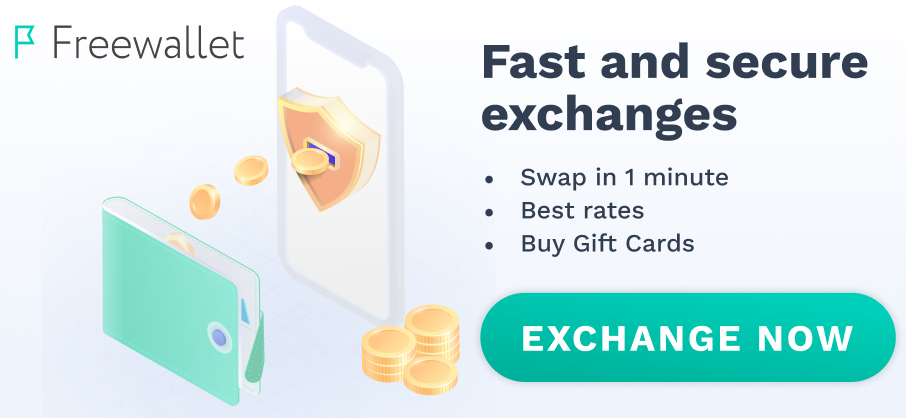 Уже несколько раз не могу зайти на сайт,чтобы открыть свой кошелёк: пишет,что страница кеширована и не доступна.Что делать?
A carteira funciona perfeitamente - super!
A nice wallet, it provides fast operations and registration , I totally agree with the review, it's one the convenient wallet nowadays.
The fast wallet with good working mobile app. It has a good interface and addition function. I like using it