Abra Wallet Review 2021 - Is It Safe?
Aug 14, 2020
Buying and selling bitcoin is highly sought after craft. This is due to the fact that the e-currency rate has grown sharply since 2013 (see the graph in the photo). Therefore, this is a good industry for making money.
Abra Wallet is an electronic wallet and exchange platform for converting currencies. This wallet was developed by Pete Kelly and Bill Barhidt, based in Silicon Valley, USA. At the time of its opening in 2014, the service only supported the Bitcoin cryptocurrency. Also, in the initial stages, it was possible to personally make cash payments and money transfers through the offices of Abra Teller in all US cities.
After three years of operation, in 2017, the company began to actively buy and sell bitcoins. The function of bank transfers and the ability to open a deposit account in dollars were also added. A little later, the Abra Teller network in America was liquidated, but an additional branch was opened in the Philippines - in Manila, where this function is still relevant.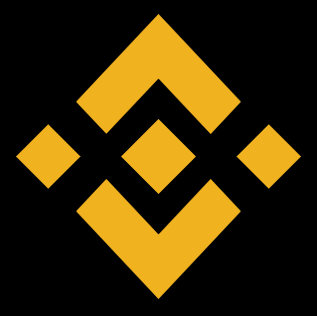 Get Profits with HODLing on Binance Earn
Six years after the launch of the site, the total investment in Abra Wallet was $ 35.5 million. The project has attracted the interest of even the largest global investors, which include American Express and Arbor Ventures.
Now Abra Wallet is a service that allows you to buy and sell not only bitcoin but also many other cryptocurrencies, including Ether and Litecoin. What cryptocurrency is better to invest in now, read here.
In November 2019, the developers added a new function for replenishing the account with stablecoins - DAI, Paxos. The site also has access to stocks and ETFs. Foreign citizens can invest in shares of global giant companies: Apple, Netflix, Alibaba, Amazon, US Oil Fund and many others.
Today the service operates in 150 countries, including South America, Australia, Asia and Europe.
Abra Wallet Overview (Quick Guide)
The Abra wallet can be used through a website or a mobile application that works on both Android and iOS. The advantages of the application are in a familiar interface and ease of use. Despite minor bugs, the application works quickly, and the convenient location of the menus and tabs helps you easily find the financial instrument you need for work. For example, if you need to replenish your wallet with Bitcoin, you can do this directly on the official website through the Simplex service. Use a debit or credit card for this. The site intuitively "prompts" where to click and what to fill, so users usually do not have problems using the service.
In order to start working on the site, you need to install the application and register. It's easy to do, here's a quick setup guide:
Enter the Abra website in the search bar or find the application of the same name in the market of your phone;
If you decide to use the application, download it (it is free) and run;
Complete the registration by filling in all the fields with the requested data (name, email and mobile number);
Confirm registration by entering a four-digit code from the SMS text;
Come up with a personal PIN to protect your wallet from hacking;
Generate a recovery phrase and remember it (better write it down).
One of the main advantages of the site is complete confidentiality. The developers have taken care to preserve the anonymity of their users and their transactions. This requires personal data according to the US Patriot ACT.
To start trading cryptocurrencies, you need to fund your wallet. Go to the application, open the portfolio tab. Click on the "+ Add Money" button and select the desired currency. Next, scan the wallet QR code or just copy and paste its address.
If you need to link your bank account to Abra Wallet, the service will ask you to confirm your identity. To do this, you need to provide a photo of an identity document (passport, foreign passport, driver's license), a personal photo (selfie) with a passport and a bank statement. Also, the service may require other documents if needed. This is how your account is verified in Abra Wallet.
Next is the use of the wallet. For example, you can send funds to another user. For this:
Open the portfolio window;
In the main menu of the application or site, click on the function "Send to Abra user";
In the list of users that opens, find the required contact;
Select the currency in which you want to make the payment;
Select the type of recipient's wallet to which the funds will be transferred.
Attention: the website can convert funds into fiat money before sending. To do this, press the "Change - Change" button highlighted in blue. This is one of the ways to make regular payments.
If you need to withdraw funds, also go to the portfolio and select the "Withdraw" function. Select the currency you want to withdraw to an external account, copy the QR code and paste the resulting URL into the appropriate field. Specify the amount you want to send and click on the "Confirm - Confirm" button.
As for the waiting time when receiving a transfer to a bank account, focus on your country of residence. So, for Europe and the USA, funds are credited within 1-2 days, for the Philippines - about 2-4 days. When making deposits and withdrawals from it, use the Abra Wire application. Through it, funds are credited and withdrawn within 3-5 days.
Also, Abra provides limits for some types of transactions, which directly depend on the payment method. So, for transfers through US banks there is a limit of $ 30,000 in one payment every day. For depositing and withdrawing funds through the bank - $ 2000 daily, $ 4000 weekly, $ 8000 monthly; through the Abra Teller network, you need to view your own limits. There are no limits on peer-to-peer transactions.
Abra Wallet Fees: What Percentage Does the Service Take?
Commission for any money transactions is a normal and even mandatory phenomenon. If you think that it is possible to carry out transactions without any interest, we recommend that you read this article - https://cryptogeek.info/ru/blog/free-transactions.
The Abra service provides for the removal of a certain commission. The size varies from the selected method of depositing and withdrawing funds.
When depositing funds:
Bank transfer ASN: no commission;
Wire transfers within the United States: there is no service commission, but the bank may charge its own percentage (check the amount with the bank employees);
For SEPA transfers - 0.25%;
On USA cards AMEX - 4%;
On VISA / MasterCard cards - 4% or $ 10 fixed;
Through the Abra Teller network (relevant only for the Philippines) from 1 to 2.5% depending on the amount of the payment;
For deposits in cryptocurrency: there is no service commission, but the bank may charge a network fee.
When withdrawing funds:
To the accounts of banks in the USA and the Philippines: there is no service commission, bank interest may be charged;
Through the Abra Teller network (relevant only for the Philippines) up to 2%;
Cryptocurrency withdrawal - no commission, network fee applies;
Under the Abra Wire program (valid in the US only), the percentage varies;
Withdrawal of altcoins: for US accounts - the Bittrex service commission; for accounts of other countries - network collection of the Bitcoin blockchain + percentage of Bittrex service (see and study how Bittrex service works).
In the latter case, the double commission is due to the fact that Abra does not support altcoins for foreign users outside the United States. Therefore, the site uses the Bittrex service (https://yadi.sk/i/PC2iWK6WNFgUpA) to exchange bitcoin for an altcoin.
Customer Support and Users' Feedback 
At the Abra Wallet site, technical support for users is provided if there are difficulties in operating the site. You can find it through internal chat, mobile app, social networks, or email.
The chat is open on weekdays - Monday through Friday from 9:30 am to 4:00 pm Pacific Standard Time. The rest of the time, you can apply with a request via mail, the contact details of which can be found in the "Contact Us - Contact Us" section. Company representatives also keep in touch via Telegram, Twitter and Facebook.
As for the feedback from users of the service, in general, it can be given a rating of 4 out of 5. Most of the negative reviews are due to complaints about account blocking. Users noted that their wallets were limited due to an attempt to link their bank account to an account. Fewer negative reviews are related to the poor performance of the support. Customers say tech support is slow and indifferent.
If you look at the statistics of reviews on the Google Play Market, the average rating for the application is 3.6 out of 5, and on the App Store - 4.4. out of 5.
User Evgeniy Dragan left the following response: "8% is too high a percentage. Optimal - at least 3.5% and then there will be more clients. Overall, the service is good. "
User Iosif noted: "Basically, this is not a bad idea. Let's figure out what this sample is. " Also, most customers were interested in when the Russian-language version of the application would become available.
In general, such indicators are not bad, but, of course, developer Abra has something to work on.
Is Abra Wallet a Scam? Is It Safe To Use?
At Abra Wallet, customer safety comes first. The service does not have personal access to users' wallets. Only the account owner has access. This is a significant advantage compared to other exchanges where the user's private key is not provided.
However, the code that comes to your phone is a risk. The fact is that when a cell phone is stolen, the thief gets full access to your account. The only protection is the PIN, which you create and enter when you enter the application.
Also, the Abra service does not use two-factor protection (2FA). The developers explain this by the fact that if a mobile device is stolen or hacked, then such protection will not help. Moreover, the developers recommend that you completely protect your phone with an antivirus in order to avoid hacking when visiting potentially dangerous sites (such as erotic sites). That is, if you purchased a new phone or lost your old one, your personal private key will be used to restore your Abra wallet. Losing such a key is not recommended, since you are the only person who has access to your account, and even support cannot help in this case.
The application also encrypts the personal data of users when making transactions. Abra has partnered with bank software provider Synapse Fi and is connected to FDIC insured bank Evolve. This allows the service to have access to the ACH clearing system, so the system treats users' currency transactions as electronic deposits and withdrawals.
All in all, we can conclude that Abra Wallet is definitely not a scam. At the same time, the safety of this wallet could be better. It's not entirely safe to use Abra Wallet because of its lack of 2FA security features.
Easy to use! Free exchanges between coins & there are tons of coins on the exchange. I like it
Urkus
7 February, 10:51 PM
Can't update IOS app. The old version is out.
I'm satisfied, everything is good.
Ezra
7 December 2020, 10:45 AM
The app is much more convinient then dekstop.
Atle
3 December 2020, 12:45 PM
Good looking and working wallet.
Metr
28 November 2020, 11:32 AM
It attracts me as a wallet with low commission and good support system. It doesn't fail me
copello
26 October 2020, 3:54 PM
Abra offers great selection of cryptos for trading AND interest earning for most stable coins. It is reliable and secure. Good to have a reputable, trustworthy company to put my money in.
Young
23 October 2020, 4:40 PM
Very simple to use and nicely designed without too much clutter. Love the interest bearing product, HODLing all my crypto with Abra!
Regine
23 October 2020, 6:24 AM
Been using Abra for more than 3 years now. Like fine wine, it just gets better with age! I love the new feature, earning interest on my BTC.
Rence
23 October 2020, 4:06 AM
As a beginner, this wallet is very user-friendly. There's also a lot of crypto to choose from, and funding the wallet is quite easy. One thing that I like is there's an interest account which I can hold assets that I don't move often. Love the app so much! Keep it up!
Rachelle
23 October 2020, 3:05 AM
A user friendly wallet that's easy to use for trading different crypto. Another bonus, you can now hold some crypto and earn interest on it. Will definitely recommend!
Rocky
23 October 2020, 2:00 AM
All-in-one app that supports more than a hundred cryptocurrencies plus the chance to earn interest on holdings makes it the best!
Reinier
23 October 2020, 1:39 AM
Best wallet out there! over 100 cryptocurrencies plus I can now earn interest for hodling. Great job Abra
Christine
22 October 2020, 8:36 PM
I started my crypto journey with Abra as it was recommended by my boyfriend as a simple way to invest in Bitcoin. I didn't realize that not just that you could even put your dollars into the Abra app and get 10% INTEREST! I am fully sold. Love this app.
Diego
22 October 2020, 6:11 PM
Really easy to use, lot of coins to trade and now you can even gain interest on those coins, excellent!!