Luno Exchange and Wallet Review 2022 - Is It Safe and Legit?
Full address:
2 Eastbourne Terrace London W2 6LG
Fees:
Trading fees (Maker/Taker)
BTC/IDR: 0.00% / 0.20%
BTC/MYR: 0.00% / 1.00% >BTC 0.00 | 0.75% >BTC 10.00 | 0.50% >BTC 100.00
BTC/NGN: 0.00% / 1.00% >BTC 0.00 | 0.75% >BTC 10.00 | 0.50% >BTC 100.00
BTC/ZAR: 0.00% / 1.00% >BTC 0.00 | 0.75% >BTC 10.00 | 0.50% >BTC 100.00
ETH/BTC: 0.00% / 0.25%
Instant Buy:
BTC/EUR: BTC 0.0005 - BTC 2.00 | EUR 1.00 - EUR 8,000.00
BTC/IDR: BTC 0.0005 - BTC 2.00 | IDR 15,000.00 - IDR 120,000,000.00
BTC/MYR: BTC 0.0005 - BTC 2.00 | MYR 2.00 - MYR 40,000.00
BTC/NGN: BTC 0.0005 - BTC 1.00 | NGN 100.00 - NGN 1,600,000.00
BTC/ZAR: BTC 0.0005 - BTC 2.00 | ZAR 2.00 - ZAR 130,000.00
Fees:
Trading fees (Maker/Taker)
BTC/IDR: 0.00% / 0.20%
BTC/MYR: 0.00% / 1.00% >BTC 0.00 | 0.75% >BTC 10.00 | 0.50% >BTC 100.00
BTC/NGN: 0.00% / 1.00% >BTC 0.00 | 0.75% >BTC 10.00 | 0.50% >BTC 100.00
BTC/ZAR: 0.00% / 1.00% >BTC 0.00 | 0.75% >BTC 10.00 | 0.50% >BTC 100.00
ETH/BTC: 0.00% / 0.25%
Instant Buy:
BTC/EUR: BTC 0.0005 - BTC 2.00 | EUR 1.00 - EUR 8,000.00
BTC/IDR: BTC 0.0005 - BTC 2.00 | IDR 15,000.00 - IDR 120,000,000.00
BTC/MYR: BTC 0.0005 - BTC 2.00 | MYR 2.00 - MYR 40,000.00
BTC/NGN: BTC 0.0005 - BTC 1.00 | NGN 100.00 - NGN 1,600,000.00
BTC/ZAR: BTC 0.0005 - BTC 2.00 | ZAR 2.00 - ZAR 130,000.00
Mar 10, 2021
Cryptocurrency trading is a trend that began around 11 years ago. In the first several years of Bitcoin's existence, its trading was carried out in lower volumes, and not many people showed interest in it. As new coins began to show up on the market, the interest increased. With that, the need for some kind of trading service was needed.
In the stock trading world, these kinds of services were already widely used, but none of them could have been adopted to work with cryptocurrencies. The solution to the problem was the development of crypto trading platforms. Luno was one of those early trading platforms that were developed.
Now, let us dive into the Luno review.
What Is Luno?
Luno is among the earliest crypto markets that were launched in 2013. Back then, it was called BitX, a name that was changed in 2016 for Luno. Over the years, the company saw a steady growth of transactions and users, thanks to the new technologies implemented and the advanced security it offered. The steady increase in popularity got a significant bump in 2019 where Luno started to appear on many top lists.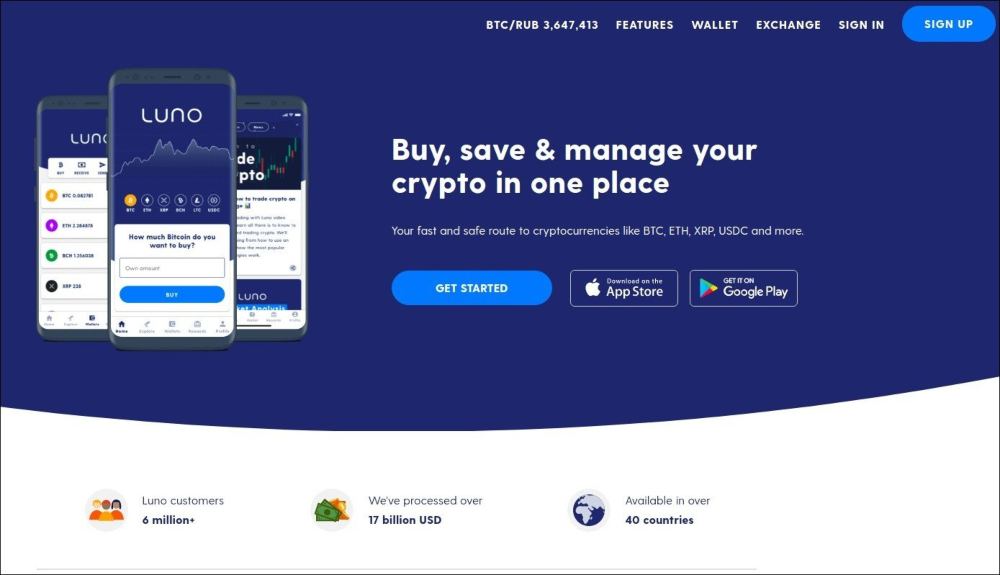 Since its initial release, Luno has managed to spread out and consists of experts from Google, Morgan Stanley, Amazon, Barclays, and more. Today, they have offices in 8 major cities across the globe.
Luno claims that it processes over $5 million in Bitcoin daily, and since its launch, it has processed over $17 billion in transactions on its platform. At the moment, it supports residents from over 40 countries worldwide.
Luno Features
There are only two aspects to Luno: the exchange and the wallet. Despite that, there are lots of implemented features that make this a very desirable platform.
Luno Exchange
For many years, the only two cryptocurrencies available on Luno were Bitcoin and Ether. A few years ago, they included XRP, Bitcoin Cash, and Litecoin. Nowadays, the service supports over 30 trading pairs with a few fiat currencies included.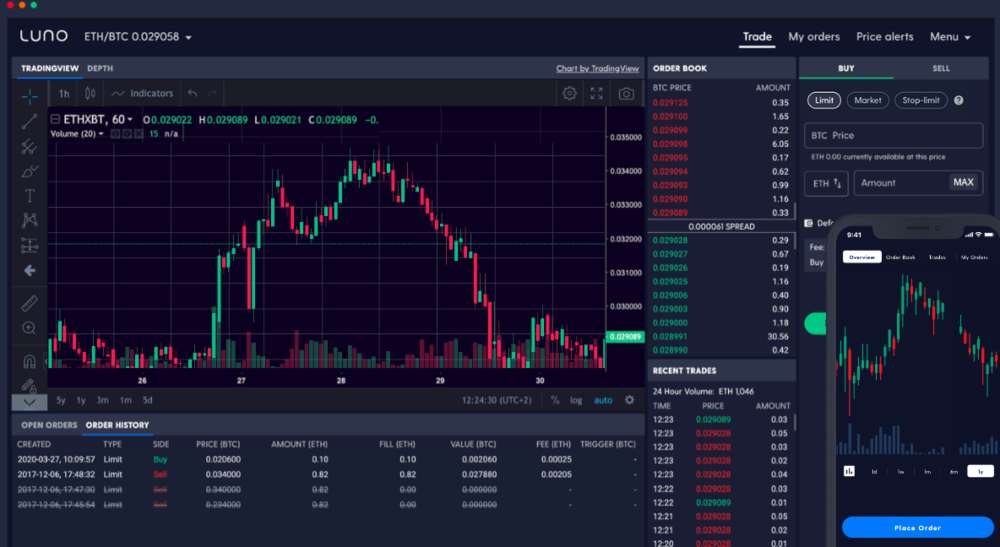 Liquidity is one of the main features of the Luno exchange. It provides a spread ensuring that the trade will be executed at the price you want. There may be some slight offsets, but the difference is negligible. This is achieved by the lower fees and the amount of volume in combination with the number of active users.
Next up is speed, something that Luno likes to brag about. The low latency ensures that each transaction is carried out in mere milliseconds. This, in return, means that you are getting a secure and reliable platform for your trading endeavors.
When it comes to usability, Luno isn't the platform that will make you want to read a manual to figure out how it works. While you will need to have some basic knowledge to be able to understand the graphs and information it has, you won't need a ton of experience to start trading. The way I see it, Luno took some design cues from Binance and made them much simpler to understand, even the beginner trader.
Luno Wallet
As with most trading platforms, Luno offers a wallet to store your cryptocurrencies. The benefit of this is that you avoid moving your assets back and forth between the platform and your wallet. The advantage of this approach is that you save time and fees.
Speaking of, transfer fees is another thing that Luno seems to get right. If you want to transfer assets to someone else, you can do that without fees, as long as the receiving person uses Luno. Even though the platform doesn't support tons of cryptocurrencies, sending them to another wallet without fees is a nice feature.
As for security, Luno cares about its users' coins and how protected they are. The wallet, which we'll talk about in a minute, has the best of the best protections, ensuring that only you can have access to your assets. Their deep freeze storing option keeps the wallets with multi-signature protection that sits behind several layers of encryption.
Luno Rewards
Recently, Luno added a new feature to the platform called Luno Rewards. This option runs through their existing Luno VIP, where a selected number of traders can be a part of. Essentially, as part of the program, you get some perks like monthly bonuses, VIP support, trading signals, cashback, and more. While there are some conditions regarding being part of this program, if you are active and your portfolio is growing, you shouldn't miss it.
Luno Learning Portal
When it comes to a knowledge base, most trading platforms seem to provide lots of information, but most of it is focused on the platform itself and how it works. Luno takes a different approach with its learning portal, and it offers you tons of information regarding the cryptocurrencies that you can trade there.
#Bitcoin is

⚪️ Garbage
⚪️ Giant-nothing burger
🔘 Once again, a $1 trillion dollar asset

— Luno (@LunoGlobal) March 9, 2021
The first section gives you an in-depth guide into what are cryptocurrencies, where you get an intro to the first cryptocurrency on the market, Bitcoin. On top of that, you get some information about other types of blockchain networks as well as some info on wallets. The other 5 sections cover quite a lot of information regarding each cryptocurrency available on the trading platform. The information is nicely packed into relatively short articles, and for each one, you can get a decent amount of information and a comparison between that crypto and bitcoin.
One of the nicest additions to this section is the fact that some of the content is also available in a video format.
Luno App
Luno's services can be accessed from the browser on your computer, meaning that you have no limitations on where you can access them. On top of that, you can also download their mobile app and use the services on the go. The app is available for Android and iOS, so compatibility will not be an issue for you.
On the functionality side of things, regardless of which option to choose, you will have no restrictions.
Luno Store
Something we don't see too often is a store that is a part of a trading platform. Luno has cooperation with 6 external merchants where you can get products. Some of them sell hardware wallets, while others offer gift cards or an option to pay for another service using cryptocurrencies.
Fee Structure
Just like any other trading platform, Luno has fees for its users. There are several types of fees, and each one has some limitations. While you have no fees for some actions, like sending assets to another Luno wallet, other actions have fees. Some fees have a fixed percentage, while others can be dynamic. Another thing to consider is that the price or percentage of the fees will depend on the location.
Unlike some of Luno's competitors, the fees seem more affordable, and for a platform that has been around for this long, it may be worth it.
Conclusion
Luno is the type of trading platform that may not get as much popularity as the others but is still an excellent service that shouldn't be overlooked. With it, you get tons of features baked in the exchange and wallet, as well as the flexibility to use it wherever you want to. As a bonus, you have the option to learn quite a lot about the world of cryptocurrencies through their learning platform, which comes in the form of articles or videos. A VIP program is available for the successful trader, where they'll get tons of advantages, meaning that it will be worth making successful trades. Finally, Luno's partnerships with external merchants mean that you can get some extra goodies without leaving the website.
To sum things up, Luno is the trading platform that you should visit. If you like what you see, you should create an account and start trading.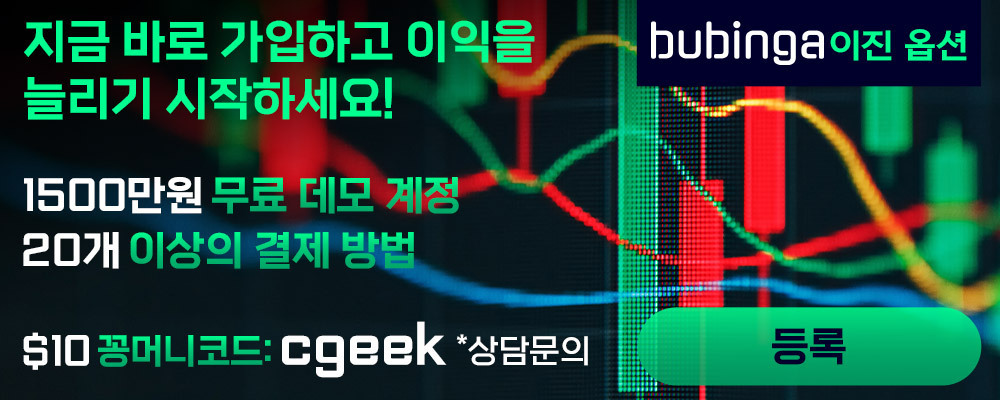 Easy to understand for newbie, only trusted and stable coin Gamu
Lerato Madisa
3 November 2021
I transferred my Etherium from them to Binance. They charged me almost half of the value of what I transferred. I'm annoyed by their exhuberant fees.
I think he is a very failed platform in Malaysia. The fees for first-level users are too high. If the market price is used to sell and buy, the cost is as high as 1%. When investing, it is very difficult for novices to achieve a profit of more than 1% each time they invest.
Even after reaching level 2, the market price of buying and selling still requires a 0.8% fee, which is unreasonable for the trader, not to mention the disadvantages of not being able to use usdt transactions and too few trading currencies. I think LUNO is really a bad choice for users in Malaysia. Especially for short-term trading users, the only advantage is probably the ability to use legal currency for transactions.
I don't like the fact that I cannot contact Luno by phone.Also if you making a deposit and you misspell you can't find you money.