Liquid Review
Full address:
2-2-1 Kyobashi Chuou-ku Tokyo Japan
Fees:
Trading fees:
Crypto/Fiat- 0% (free)
Crypto/Crypto- 0.15% execution value for market taker / -0.075% execution value (rebate) for market maker

(If the user chooses to pay the trading fee using QASH, there will be a 50% discount applies only to crypto/crypto pairs for market takers.)

Trading fee for margin trades made in all pairs (crypto/crypto and crypto/fiat) is 0.05%.

Crypto deposit fee: 0% (free)
Fiat deposit fee:
-SBI Japan (JPY): local transaction fee;
-Swapforex (USD, AUD, SGD, EUR): zero fees;
-UAB Misterango (EUR - for deposits within SEPA): Processing fee of 0.99 EUR is applied by UAB Mistertango. Note that if your account is also held at UAB Mistertango, zero fees is charged.

Crypto withdrawals fee: 0% (Free)
Fiat withdrawals fee:
-USD: 5 USD;
-SGD: 5 SGD;
-EUR: 5 EUR;
-AUD: 5 AUD;
-JPY: Liquid fee 500 JPY + local bank fee 216 JPY (applied only if recipient bank account is local).

Payment processor charges:
-Swapforex: 35.25 USD equivalent per transaction;
-UAB Mistertango (SEPA payments only): 0.99 EUR per transaction, or zero if the beneficiary account is held at UAB Mistertango.

Lending fee:
-"Interest Payment Fee" is 50% of Interest Transfer and is collected by Liquid from the lender whenever Interest Transfer is credited.
May 26, 2020
Liquid is a new exchange that was based on Japanese Quoinex and Qryptos exchanges in 2018. Liquid's World Book combines a global network of liquidity sources by leveraging Quoine's Matching Engine, Smart Order Routing, and Cross Currency Conversion Engine technologies.
Liquid is a globally-sourced trading platform that supports multiple fiat currencies and a large number of coins and tokens. At that moment, there are more than 200 markets available. Liquid has powerful product features and sophisticated trading tools like real-time currency conversion. Traders have a range of benefits like airdrops, discounts on trading fees, and earning platform's native token, QASH. This exchange supports mobile app so that traders could manage their portfolio at any time.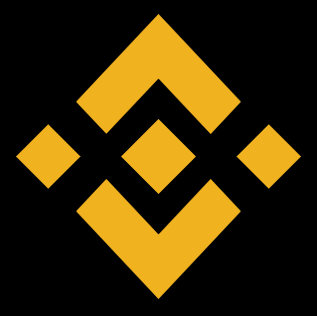 Get Profits with HODLing on Binance Earn
Robert
29 January 2020, 7:14 PM
I like the number of coins.