AirSwap Review 2021 - Is It Safe?
May 29, 2020
AirSwap is a Decentralized cryptocurrency exchange based in the USA. The exchange was launched in 2017. It's reported volume is about 4.5-5 mln. $. The exchange provides peer-to-peer trading and has 3 available trading pairs and 6 coins. Deposits are Free on the exchange. AirSwap doesn't have Fiat deposits option. Margin trading option is not available on the exchange. The competitive advantage of the platform is the absence of the trading fee. AirSwap initiated its own Swap Protocol trying to avoid the fee on the platform. The Swap Protocol is working with the smart contracts on the Ethereum blockchain to make orders. The other operations are handled off-chain. In addition, the exchange doesn't charge withdrawal fees as well. Air swap doesn't demand verification;  traders are able to get the fully operational platform without giving any id or some other documents. The exchange has only the desktop version available.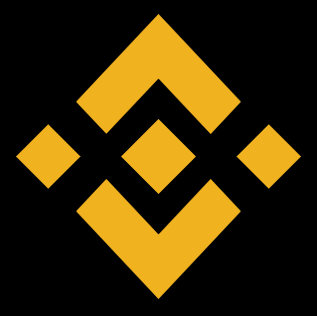 Get Profits with HODLing on Binance Earn
Sarmat
17 January, 2:29 PM
It perfectly covers all my exchanges needs. Thanks.
Air swap provides a good trading and exchange system. I'd like to see more activity from the support.
Samuel
5 December 2020, 9:47 AM
Despite the high volume my exchanges don't pass through fast. Why so?
Dustin
28 November 2020, 12:52 PM
Peer-to-peer is ok. But why only three pairs? There are much more out there. I hope they'll add new soon.
Marco
23 August 2020, 2:39 PM
Decetrilized exchange could work slower, but they are more anonumized, I guess. Airswap is good decetrilized exchange.
Aperol
11 July 2020, 5:21 PM
Fee deposits make sense, I think. I'm looking forward to see the app.
Tom Riddle
21 October 2019, 11:27 PM
AirSwap has no trading fees and is ridiculously easy to use. I trade tokens OTC fairly often, and their new Trader product lets you trade any token you want, with no fees.
Morello
6 October 2019, 9:39 AM
I like the big choice of the assets, they are all active and I can use any of them, The interface is very convenient, everything's at hand. Good exchange.
Mauro
5 October 2019, 2:48 PM
I like the design of the website, It looks fresh and cool. I've made a couple transactions here and they finished without any issues. That's good, I'm gonna use the platform. I'm using it without any complaints.
Till
3 October 2019, 3:05 PM
A small exchange with the anonymous trading possibilities. As they say, not great not terrible. You can't find a good volume or magnificent trading tools. But it gives stable tradings with no fee. In the world of a fake exchanges this platform is a good choice.
Elija
29 September 2019, 6:20 AM
i was really surprised when I understood that there is no fee for the withdrawals. That's cool. It would be fantastic if they decrease the time of transactions. It will be the best exchange ever.
Jahn
27 September 2019, 6:37 PM
I was trying to make a transaction between my funds but I got the error. I don't know what it means. But the support has no idea either. So, I haven't done any operations here yet and even the support can't help. They told me to change the browser or use the incognito mode but I have the same problem my operation just disappear. That's strange and I can't use this exchange then.
Salid
26 September 2019, 6:17 PM
I was looking for some exchange with the low fee and with no exhausted verification. I think airswap is the good one. I've been here not so long but I don't see the reasons for the criticism.
Volff
25 September 2019, 9:32 PM
I hope airswap will go on developing and expanding. I am fond of the website and visual solution of it. These guys have his own vision of the decentralization system and it really makes this exchange a good place to trade
Paul
25 September 2019, 8:03 PM
i was really surprised when I understood that there is no fee for the withdrawals. That's cool. It would be fantastic if they decrease the time of transactions. It will be the best exchange ever.