BitShares Asset Review 2021 - Is It Safe?
May 29, 2020
BitShares Asset Exchange is a decentralized cryptocurrency exchange. The exchange was launched in 2016. BitShares Asset Exchange has 14 available trading pairs and 7 coins. BitShares Asset Exchange doesn't have a fiat deposits option. Margin trading option is not available on the exchange. BitShares is quite active in social media. You can leave your review about BitShares Asset Exchange here.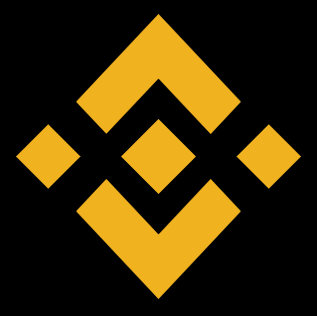 Get Profits with HODLing on Binance Earn
Barry
3 March 2020, 8:39 PM
The decentralized exchange is not so fast, actually. But among the other the same exchanges it shows a good level, I suppose. The operations are finished withing a couple of days. Not bad
Vimer
27 February 2020, 9:07 PM
I used to have a positive expirience here, the important thing for it was the smooth withdrawals and I got one, I'm glad to find this exchange!
Delofeuo
25 February 2020, 8:33 AM
Good to see a good working platform without any scum moves and long annoying pending. I'm content.
Seealir
23 February 2020, 2:36 PM
I haven't faced any issues with the registration, I did that I literally forgot how I did that because it was so fast and smooth and no memories left about it. Today I trade and I'm satisfied.
Oka
23 February 2020, 12:43 PM
The fee is low here, but the main downslide is a registration, it needs to be fixed, I suppose, it takes a lot of time, it has to be not so complicated. But from the other point of view, the bitshares is ok.
Ragh
22 February 2020, 11:08 PM
I failed the verification, I don't know how I could if I don't have the fake I'd or something, didn't get how they work with the traders, just don't let me even try.
Drawl
19 February 2020, 10:46 AM
Not so popular exchange. I think it's because of the interface, it isn't friendly I think, but I was able to get used to it and I can easily work with that. If they want to attract more attention to the exchange they have to do something with the design.
Erek
16 February 2020, 7:19 PM
Just a little bit complicated interface and tricky verification field. Apart from that I don't have the negative. Small platform for a fast operation with coins.
Magnet Owen
15 February 2020, 4:35 PM
In my opinion, it could be a good choice for experienced users. I like the DPoS thing, it really speeds up the transaction process. I don't know why not many exchanges use it. I think it's awesome feature. I appreciate that but shares provide it.
Roger
15 February 2020, 1:07 PM
The main advantages are still the same. The low prices and the US- investors permission. At first glance, the exchange seems a little bit complicated to use, but I found myself easily how to use properly and never face any big issues. A good one.