Altilly Exchange Reviews
Full address:
Tech Infinity Limited Unit 2512, 25/F, Langham Place Office Tower 8 Argyle Street, Mongkok, Kowloon Hong Kong
Fees:
Market Taker Fee: 0.12%
Market Maker Fee: 0.00% + 0.01% Bonus
May 30, 2020
Altilly is a Sweden based exchange. It was launched in 2018. The exchange has a big variety of coins (about 300). Despite that variety, the liquidity of the platform is quite low, fluctuating within 80 – 100 k $ per day. Altilly exchange is not available for traders from the USA. 
The exchange has a competitive fee structure. It's got 0.1% for takers, but there is no fee for makers. Moreover, makers can get paid for trading here, Therefore the exchange is encouraging traders to invest. The withdrawal fee is 0.0003 BTC when the trader is trying to withdraw BTC. Fiat deposits are not available on the exchange. The margin trading option is not available on the exchange. In order to make any operations on the platform, you'll be asked to complete the KYC verification.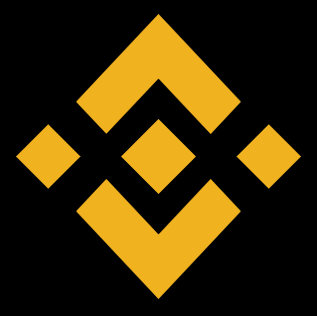 Get Profits with HODLing on Binance Earn
D B Cooper
4 December 2020, 12:23 PM
I have been trading on altilly for two years now. They started off slow but have made many awesome upgrades. I love how easy it is to use mostly. I cant speak for anyone else but I have never had a problem getting my coins in or out to my wallets
Karm
14 November 2020, 11:17 AM
The KYC is an extremely severe, I think. I'd like not to do all this pointless things.
Marconi
21 October 2020, 7:34 PM
The really low fee for the high-quality service. I'm glad to find Altilly.
Ajax
24 September 2020, 6:27 PM
The support provides fast and helpfull response, good fellas.
Colya
28 August 2020, 8:22 AM
Everything is convinient and good-working. No complaints.
Oclos
16 August 2020, 7:33 PM
I'd like to see an app. The exchange prove itself and I'd rather use the app.
Sarang
16 August 2020, 6:36 PM
Not that much liquidity but i have traded on the platform . Using it from 1andhalf years and havent got any issue with anything. Its not scam. Its safe .
Vik
13 August 2020, 8:29 PM
No fiat, only for cryptos. I as k the support to add it.
Angar
8 August 2020, 2:01 PM
As a new trader I don't see any big issues. Everything is clear and convenient. Good working exchange so far
Belks
6 July 2020, 10:35 PM
The volume might be higher except from that, I'm good with it.
Rhonan
26 June 2020, 5:56 PM
An excellent exchange. It makes my life much more easier with a convenient tools and support.
Mike
20 May 2020, 4:26 AM
Great customer service! While half delusional at 2am I sent Eth to the wrong ERC-20 address I have on their site. They replied and was working on my issue within the hour. Ellen really helped me out. I thought the funds were lost forever but they were returned by the next morning.
Omar
6 January 2020, 8:17 AM
Altilly is a young exchange, and many has a lot of scepticism about this platform, as for me, I've tried to trade and it seems to me it was alright. I have some btc and I transferd then easily without any obstacles, so, I Don't have any problems so far
Jordan
2 January 2020, 11:29 AM
I found at the platform the nice trading functional and tools.But the obvious disadvantage is the deposit methods, I can't deposit without crypto. I am supposed to make a transfer from the other exchange. I think it's inconvenient I suppose. It will be much better if they allow to use ordinary money or the cards.
Alexey
23 November 2019, 1:39 PM
Altilly like the other new exchange doesn't have a high liquidity, at that moment it is very low and it's blocking the developing of the crypto exchange. But, the commission for the trading is not so big and it could be the salvation in the beginning. I am not losing a lot on the fee, that's a good news.