Tron (TRX) Price and Reviews 2021
Market cap:
$ 6,108,929,531.5972
Supply:
100,000,000,000.0
Volume 24h:
$ 52,735,073.58477
May 18, 2021
TRON is a decentralized platform for content distribution. It was created by a Chinese entrepreneur Justin Sun. The TRON ecosystem has its internal currency Tronix (TRX) which is frequently referred to simply as TRON. In this review we will sum up all the important info about this coin and answer the main questions including the following ones: what is TRON? How can the TRON coin be used? Is TRON a scam? Should you invest in TRON? 
What Is TRON?
TRON (or Tronix) is a cryptocurrency created for the TRON platform. It was launched together with the platform. The TRON mainnet started its operation in 2018 getting independent from the Ethereum blockchain that initially hosted the project. Tronix serves as a medium currency of other tokens based on the TRON blockchain (TRC tokens). TRON quickly gained prominence and the coin is one of the top 30 cryptocurrencies by market cap. As of May 17, 2021, the coin ranks 22nd on the Coinmarketcap website by market cap which is a bit below $8 billion. The price is above 11 cents per coin. The TRON ecosystem has over 21 million registered accounts. TRX tokens can be traded on such major crypto exchanges as Binance, HitBTC, Huobi, Kraken, OKEx, Bittrex, Gate.io, and many others.
Where Can I Store TRONIX?
Before the launch of mainnet TRX was just a usual ERC 20 token and you could keep TRX in any wallet that supports ERC 20 tokens. However, since 2018, TRON tokens can be stored only in the wallets that support this coin on purpose. Happily, there are many decent wallets that support TRONIX. Note that none of them is affiliated with TRON. There is no such thing as an official TRON wallet.
If you are a fan of hardware wallets you might use Ledger Nano S as this famed wallet supports TRX among other currencies. If you want to store TRX on Ledger Nano S you will need to install a Tronscan desktop wallet. It can be found on GitHub (please note that it is not the same Tronscan wallet that was mentioned above). Another famous hardware wallet that can be used to store TRX is Trezor. Both of these wallets are considered to be among the safest ones as they store coins offline on the USB-flash-like device protected with PIN and other security measures. 
If you like multi-currency wallets with a user-friendly interface you might  try Freewallet. This wallet offers a lot of functions, including instant coin swaps, free transactions, and so on. More than that, Freewallet has a dedicated TRONIX wallet, as well. The TRX and multi-currency wallets by Freewallet can be accessed via the Internet browser or via the iOS or Android apps.
Another popular multi-currency wallet that is suitable for TRX storage is Exodus. It is a lite desktop wallet. Unlike Freewallet, Exodus doesn't store the users' private keys. Another notable difference is that there are no mobile versions of the Exodus wallet. Thanks to the ShapeShift integration, you can swap tokens on Exodus. 
There are many other options. They include Trust Wallet, Huobi Wallet, TronLink, Math Wallet, Atomic Wallet, and many others.
TRONIX Use Cases
There are several ways Tronix coins can be used via the TRON platform. First off, TRX can be sent as a payment. Some credit cards support TRX as a currency. There are TRON ATM machines where people can pay with TRX. In the WeChat stores, one can buy TRON merch and pay in TRX. Also, you can spend your Tronix coins while buying new currencies issued on the TRON blockchain.
Or you can freeze your TRX holdings in exchange for a better bandwidth or obtain a respective amount of energy. Freezing your funds might give you a voting power so you can become a superrepresentative in the TRON ecosystem. All TRX holders are receiving BTT (BitTorrent Token) airdrops by default. There is a job of promoting TRON that is rewarded in TRX tokens. Those who join the Tronics Support Plan can earn on it. There are some platforms that already accept TRX as means of payment. For instance, it is possible to pay with TRX on Pornhub or use Tronix to pay for virtual gifts on a live streaming platform CallMe.
TRON Ecosystem
The TRON platform itself is aimed at letting the content creators from any place of the world publish their works, store it, and interact with it. TRON service is meant to be free and easy to use so both for creators and consumersSo the creators will be able to easily share and monetize their works while consumers will have an opportunity to quickly find content and interact with it. That's where they need TRON coins — this currency is needed to perform transactions in the ecosystem's network.
TRON is going to eliminate numerous barriers and middle men between the creators and consumers and let them interact in a more straightforward manner. The platform ensures that the content available for purchasing is original and was derived from the author. The removal of intermediaries makes original content less expansive for buyers while creators can sell it quicker and easier. The decentralized nature of the ecosystem brings safety and trustworthiness. It's like taking an item right from the creator's hands. All of the money will go to the author. Another benefit for creators is that TRON doesn't apply censorship to the content that can be shared via the platform. 
TRON Features
Content creators can easily upload, save and store the files with their works whether it is a video content, images, texts, characters, audio files, and so on. This content can be shared for free or in exchange for specified payments.
More than that, TRON can be used to hold ICOs and distribute original digital currencies. Like EOS or Ethereum, TRON can be used to build decentralized applications on top of its blockchain. Also, the platform is good for the distribution of video games, exchanging currencies, making predictions, and other services. The main focus is entertainment. The TRON developers treat this notion quite widely though. For instance, TRON is used by many online casinos, sports betting companies, and other similar projects.
TRON app (including the wallet) can be installed on Android and iOS-based devices. On top of that the platform can be easily accessed via the web browser.
The use of sidechains helps TRON to work quicker and maintain a high level of privacy of the network users. The company claims that TRON is capable of performing over 2,000 transactions per second (TPS) where Bitcoin is doing only six TPS and Ethereum handles up to 25 TPS. We are yet to see if TRON is really that fast. 
Is TRON a Scam?
Despite the whitepaper plagiarism allegations, so far there are no facts that can make us think TRON is a scam. Justin Sun who was working in Ripple prior to creating TRON is a well-known public person. It would have been too dangerous for him to run a scam company. Moreover, he is already a very rich person.
Investment Potential
As TRON is similar to Ethereum in terms of functionality, TRON can become an attractive alternative for investors that are not satisfied with Ethereum. There are considerable differences between two platforms. For instance, TRON is more centralized which allows the network to perform more transactions per second than Ethereum. More than that, TRON charges smaller transaction fees.
Hi @elonmusk if you really want an instant, stable, low fee and green energy payment solution for @Tesla your best choice is @Tether_to on #TRON. It has been used by tens of millions of people globally with over $10 B transaction volume per day. https://t.co/KQgwRgxo4m

— Justin Sun 🅣🌞 (@justinsuntron) May 13, 2021
As the TRONIX price is prone to volatility, the asset can be seen as a short-term investment. As for long-term investment, there can be stronger alternatives. In 2020 - 2021 TRONIX began to lose its momentum, and got lower by several points in the  list of the top cryptocurrencies sorted by market cap.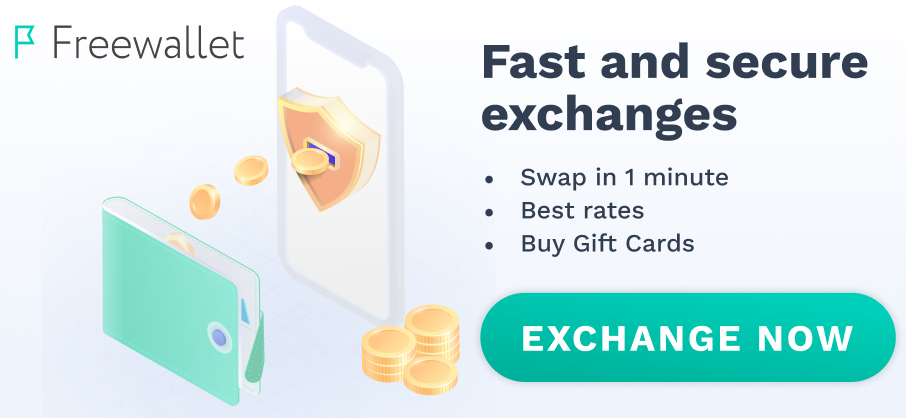 its just started...
an i believe that TRX will be better than ADA and ETH or any other project
awesome coin great for content creators
Sunil Valarian
2 May 2021
Good Project
Desarrollo constante, de hecho lleva una ventaja enorme en comparación con otros proyectos como ADA y supera en rendimiento a ethereum.
tron is working with less fee (actual no fee when freeze enought) then eth, trc-20 and swaps are nice