Altcoin Trader Review 2021 - Is It Safe?
Full address:
Wilhelmina Street, Unit B6, Clearview Office Park, Johannesburg, Gauteng 2094, South Africa.
Fees:
Trading Fees
Currency Trading Fee
All Coins 0.1% of trade value

Other Fees
Currency Easy Buy & Sell Fee
All Coins 0.75% of trade value

Full fee schedule:
https://www.altcointrader.co.za/trading-fees
May 29, 2020
Altcoin Trader is a Centralized cryptocurrency exchange based in South Africa. The exchange was launched in 2014. Altcoin Trader has 20 available trading pairs and 21 coins. The exchange uses the Ordinary procedure for verification including two-step verification process and Know Your Customer (KYC) procedure. If you want to raise the account limits and minimize processing time you must go all the way, uploading ID card, proof of residence, etc. 
The exchange list of trading instruments consists of BTC/ZAR, LTC/ZAR, ETH/ZAR, BCC/ZAR, XPR/ZAR, NMC/ZAR, DASH/ZAR, and ZEC/ZAR. No doubt , most of the trading volume is concentrated in BTC/ZAR. 
Altcoin Trader doesn't have Fiat deposit option. Margin trading option is not available on the exchange. The exchange does not support leveraged trading. Altcoin traders charges fee of 0.8% per trade, irrespective of the pair being traded and volume of the trade.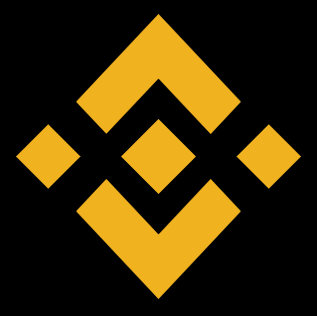 Get Profits with HODLing on Binance Earn
The best crypto platform in South Africa, support is very quick to respond and keeps you informed in queries. I am happy with this platform.
Falcon
14 January, 5:02 PM
It's a good alternative to the other big exchange, the support and fee make me satisfied.
Shock
1 October 2020, 8:49 PM
Average platform with the average possibilities. It's got the regular pairs and it is really easy to use.
Mellet
29 July 2020, 7:05 PM
BTC/ZAR is a good pair. I deal with it all the time and I earned a good amount for the last halt a year.
Davd
2 February 2020, 11:34 PM
These people cannot process a withdrawal I invested $45,579.00 with the broker wise banc and won a bonus of $156,834.000 I wanted to make a withdraw and they can't process it, I have been trying to get my money out since mid- July 2018. I have given them all my banking information: routing number, acct number ... and they cannot manage to produce the withdrawal. I kept getting messages saying they are working on it, I wasn't able to withdraw my money from the account, thought I was not gonna see this day but God so kind. I was able to get solution to my withdrawals issue with my broker wise banc with the help of a recovery expert Mr James Luscious. whom was recommend on the broker reviews, who helped me recover my funds including my bonus, I would not trust wisebanc to ever make my withdrawal go through so I had to seek help elsewhere and they already closed my account. They seem dishonest, I am happy I could get back my money from them, I advise everyone out there to be very careful with the brokers they invest their money with, in case you are reading this and you are already a victim of this fake binary broker, there's still hope to recover your funds, feel free to reach out to via Email-James luscioushis address: [email protected] and he will guide you on a simple step to take and get back your investment. Good luck
Rosemary
20 January 2020, 7:36 AM
Please always be careful when choosing where to invest your money , I lost over $270,000 USD to unregulated broker who lured me into investing my money , after a successful investment plan they denied me access to withdraw my profit, I tried all my best to get my money back but there was mo response to my mails , I felt so stupid . I contacted some crypto currency Authority to help me recover my money back there they couldn't offered any support until I meet Mr David markson who took up my cash to ALL BROKERS REGULARLY BODY AUTHORITY. With their help I was able to recover my money back including my profit I, please kindly contact Mr David markson on his email below if you are finding it hard to withdraw your profit , Lost fund to broker or account manager he will direct you on step to take for you to get back your fund within 4-5 days – [email protected]