Top 5 Mind-Blowing Stories of People Who Lost Access to Their Fat BTC Wallets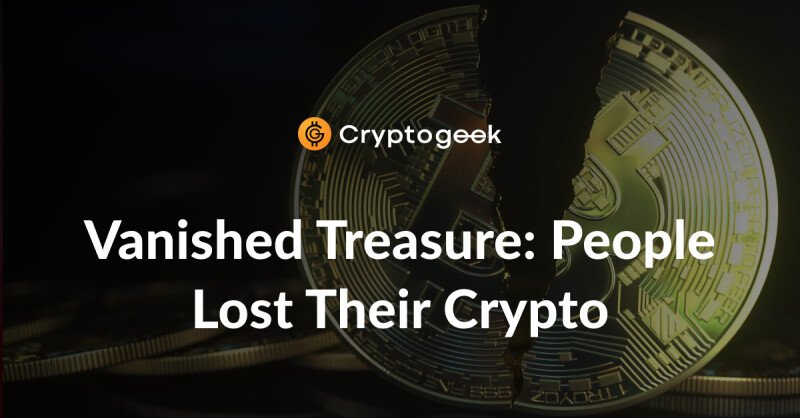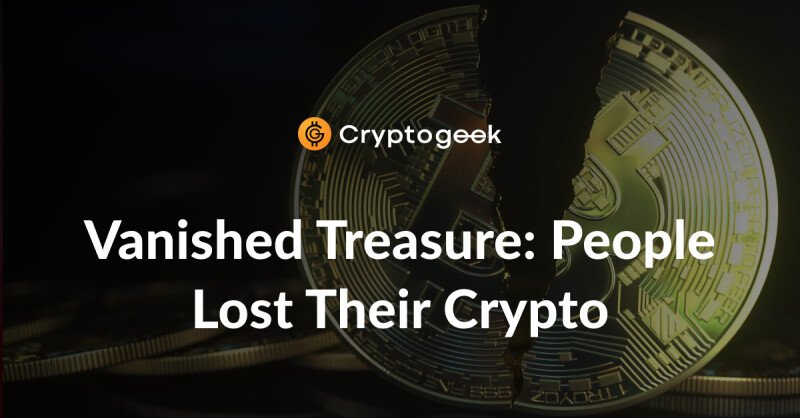 Many of us sometimes ask ourselves "why didn't I mine or buy Bitcoin in its early days? I could have been rich by now!" Now think of the people who bought or mined hundreds of BTC back in the days, but lost the access to their wallets.
The reason is nothing special — these "rich men" simply forgot or lost their private keys. Their bitcoins are still safely kept in their wallets but they cannot use it. Sad situation, isn't it? Others didn't pay attention to well-known advice not to keep crypto on exchanges.
Today, Cryptogeek reminds you about the thing you hopefully know well: keep your keys safe and minimize the time your coins are held on exchanges! Don't repeat the mistakes of the people from our grim list of the most crying cryptocurrency losses! Not sure you remember where you keep your keys? Read this article and you will never put your funds at risk!
Wales IT Worker's Hard Disk With 7,500 of BTC Is Buried At a Local Landfill
One of the most popular stories that were circulating on the web is James Howells's story. Howells is an IT worker from the UK. He was mining BTC for several years from 2009 using his laptop and gained somewhat 7,500 BTC. He quit mining and sold his device, saving a hard disk with wallet and keys. Howells says that he decided to keep the hard disk for the case if one day BTC gains value. However, in 2013 he accidentally tossed this hard disk away while cleaning his house.
Four years later, he realized that his thrown out disk became worth over $127 million. It was still somewhere in a local landfill. The junk heap weighed 350,000 tons, and each year it gained another 50,000 tons. Howells tried to convince the Wales authorities that he needs to search the landfill but that was in vain. He was told that any invasion to the landfill brings environmental risks such as fires or the release of harmful gasses. The retrieval of this hard disk could cost millions itself while the chance that the disk will turn out to be operational after being buried under toxic waste for years is little to zero. Anyway, junkyard trespassing is prohibited by the local law, so there is no jurisdictional basis for such conversation at all. That's it. Pity on you, James Howells!
Professor Bought Hundreds of Bitcoins As a Part of a Lecture in 2010 But Didn't Bother to Write Down the Password
Alexander Halavais, a professor of social technology working for Arizona State University, had bought $70 worth of Bitcoin in 2010 as a demonstration during a lecture. He didn't think that 10 years later BTC would hit $20,000 per coin so he didn't bother to save or remember a password. In the 2017 interview, Halavais claimed that he doesn't even want to know how much his bitcoins worth. Seemingly, he cares about his nerves.
Anti-Bitcoin Speaker Loses His Bitcoins
One of the public persons who reported that he forgot the BTC wallet password is a financial commentator and radio host Peter Schiff. Interestingly, Schiff is known as a big gold fan and Bitcoin skeptic. The latter didn't stop him from accepting donations in BTC on his website.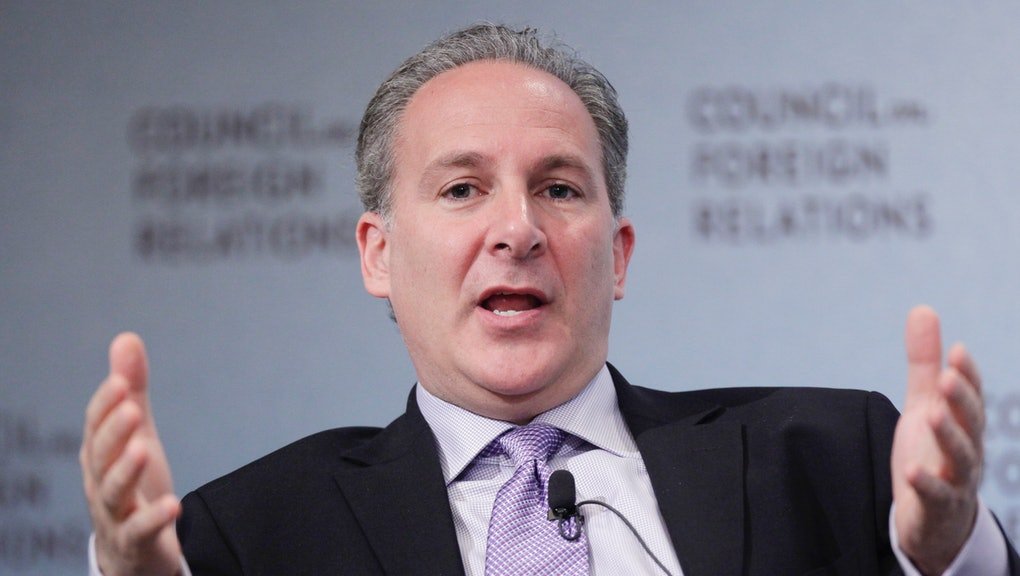 In January 2020, Schiff declared that the "wallet forgot his password". He spent hours arguing with crypto-Twitter and attacking Bitcoin before admitting that it was he who forgot the password, not the wallet software. We don't know how much BTC there is in his vault nor it is clear if Schiff did manage to recall the password. Schiff says, as all these bitcoins were gifted, he doesn't regret losing them too much. "Easy come, easy go", he commented on the situation. Such an attitude is a good reason to think twice before sending donations to Peter if you are thinking of doing that at all.
The Story In Which Wired and Boing Boing Editor Had Forgotten a PIN for His Trezor with 7.4 BTC. In 2017!
Mark Frauenfelder, an early editor of Wired and a founder of BoingBoing told his blood-chilling story of fighting for 7.4 BTC he almost lost due to inability to recall his Trezor PIN. In January of 2016, he bought 7.4 BTC paying $3,000. At that time Mark started to work for the Institute for the Future's Blockchain Futures Lab, and owning BTC was not only a good investment but also an opportunity to get real experience of owning/using cryptocurrency. Frauenfelder remembers that it felt good to buy stuff online by paying in Bitcoin. When the BTC price had doubled, Mark moved his bitcoins to Trezor, a hardware wallet. He wrote down a 24-word seed phrase on a piece of orange paper and set a PIN. He made it up of number combinations he can easily recall and put this number on the same piece of paper with the seed phrase.
In March, when his BTC stash's price tripled, Mark was out for a vacation in Japan. The cleaning service employee who cleaned his house supposedly mistaken this orange piece of paper for trash and threw it away. Much to horror, Mark found out that what he thought was his PIN, turned out to be a wrong combination and he failed to recall the right code. The thing is that Trezor adds a waiting time after a wrong attempt to enter a PIN. Every next attempt doubles this time-lapse. After about 13 failure attempts, Mark had to wait for about an hour to insert another combination. 
Frauenfelder was trying to find help from the Trezor support team but they requested a PIN or a seed phrase — Mark couldn't provide any of these. Then he was trying to get advice on Reddit but no one could help him. The next thing he did was a hypnosis session that was supposed to help him recall the PIN. He spent 4 hours with a hypnotist to "recall" a number combination that turned out to be wrong. It took several days for him to get the nerve to try to enter this combination as he feared that in case of failure the waiting time would increase to roughly 4.5 hours, and that's exactly what happened. 
Imagine, all these things were happening when Bitcoin was on its strongest bull run so far. Mark says he was trying to cease thinking of BTC but that was unrealistic. In August, when the funds stored on Mark's Trezor reached around $28,000 he did two more attempts but both times the combinations were wrong. The waiting time increased to around 18 hours.
The next thing he did was contacting a talented young hacker from the UK, Saleem Rashid. He agreed to find the way to hack Mark's Trezor in exchange for a BTC bounty worth of around $4,000 at that time. Rashid was recommended by Andreas M. Antonopoulos, one of the best Bitcoin experts in the world.
Happily, this kid turned out to be smart enough to create a firmware that helped Mark to crack his wallet and retrieve PIN and 24-word phrase from his Trezor and get his bitcoins back. It should be noted that Saleem managed to crack Trezor only because he knew that the company released a new version with improved security and the fact that Mark had an old version helped him to find the solution. So it doesn't mean that modern Trezor can be hacked this way.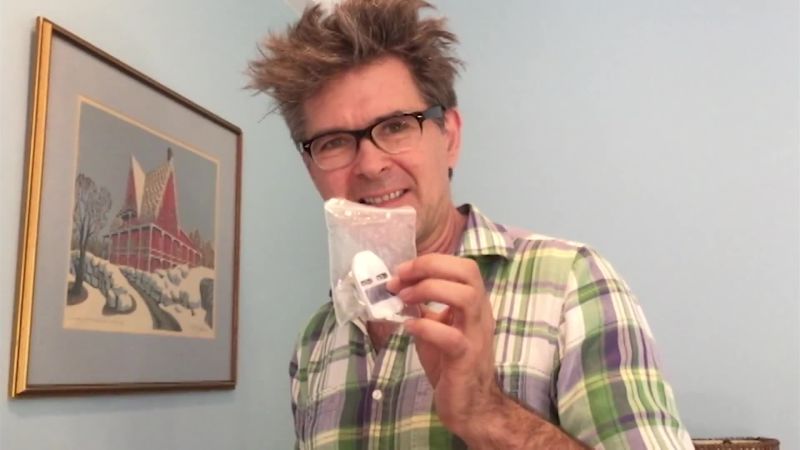 You see, how much pain and suffering was carried out by Frauenfelder, a man who worked with IT for years as a professional. If he wasn't in a good relationship with people such as Antonopoulos, he would fail his bitcoins forever, and that's what ordinary people do when they don't care about the security of their assets and keys that much.
Dead Man's Chest
In conclusion, we'll tell you a different kind of story. There were some stories about the people dying and taking their wallet passwords to the graves on the Internet. What we want to show you next takes such a situation to the next level. In December 2018 the crypto community was shaken by the news: the cryptocurrency exchange QuadrigaCX had to stop its operation because its CEO, who was the only person who knew the exchange wallet password, suddenly died. Over 115 thousand QuadrigaCX users lost their trading funds in consequence of this death. At that time, the frozen amount was worth around $137 million.
The case provoked theories concerning possible scam, including the version that the exchange CEO, Gerald Cotten, has faked his death to steal this money. It turned out that QuadrigaCX wasn't a legit operation. The investigation revealed that all the money was withdrawn from the cold wallet eight months prior to Cotten's death! More than that, there were a series of other violations. Nevertheless, the absence of Cotten, allegedly the only person who could withdraw these coins, makes it nearly impossible to understand where the money is. 
Conclusion
We hope this collection of stories is a good reminder that your keys should be stored properly and there should be no single chance that our access to your funds can be compromised. Even if you are a financial or IT expert, a carefree attitude can turn your funds into nil. Moreover, keeping money in exchange is dangerous. The QuadrigaCX case proves that even a cold wallet can't guarantee 100% protection.
---
---