Is Dogecoin Now a Good Investment? Understanding DOGE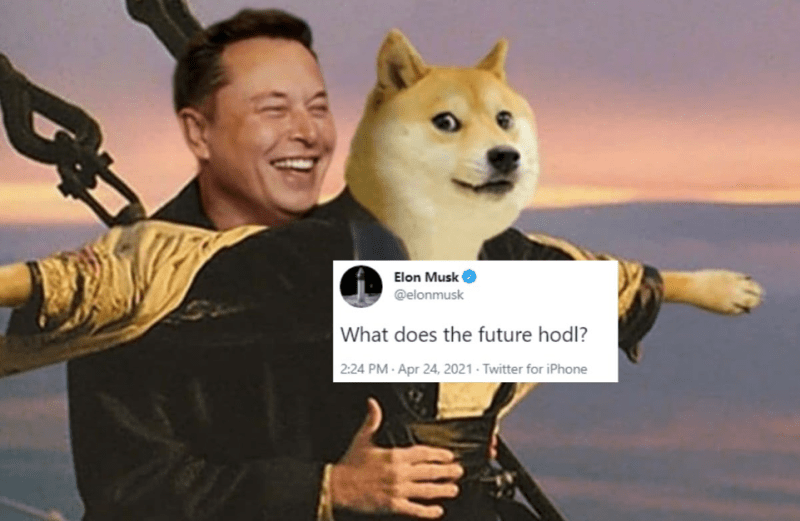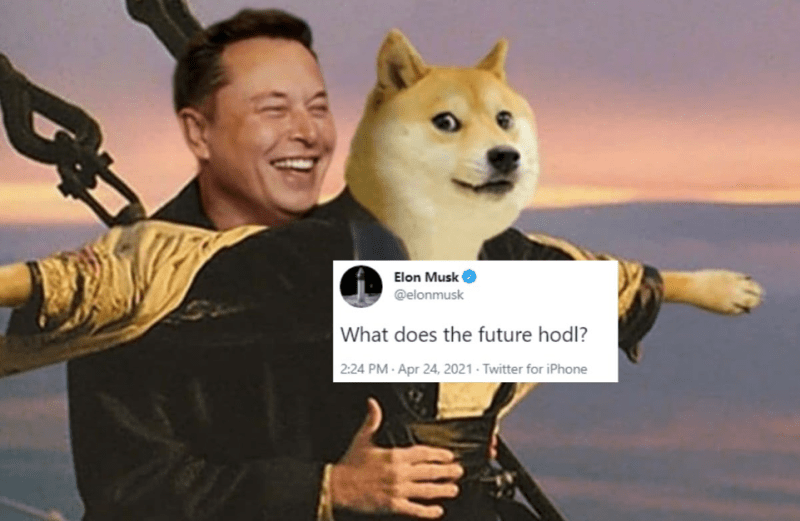 Dogecoin has taken the cryptocurrency community by storm since Elon Musk posted a tweet about it back in 2020. The price of the digital currency rocketed since it caught Musk's attention, and some hundreds of traders and investors have subsequently made millions from it. 
We know that you are curious about Dogecoin, and therefore the experts at Exness.com have decided to tell you about what Dogecoin really is today. Read on for some interesting discussions on why you should invest in Dogecoin in 2021, and how to do it.
The Origin of Dogecoin
Dogecoin is probably the hottest and weirdest cryptocurrencies on the market. 
The story behind Dogecoin is a reasonably interesting one. The cryptocurrency was created and launched in late 2013 by two software engineers, Billy Markus and Jackson Palmer. Its logo features the Shiba Inu dog from the "Doge" meme, which rose to popularity during the same period.
Undoubtedly, Dogecoin was created as a meme coin and a Bitcoin parody, but no one knew it would come this far. While the price of Dogecoin skyrocketed like nothing else and broke all records, we now all know that the cryptocurrency is not just a joke anymore.
How Does Dogecoin Work?
Like any other cryptocurrency, Dogecoin runs on blockchain technology that allows fast and secure transactions without going through a bank. Dogecoin has several safety levels and is extremely difficult to hack thanks to its decentralised nature: its data is stored in millions of different places across the world.
Pros and Cons of Investing in Dogecoin 
Buying and selling Dogecoin is quick and simple. You can also spend or transfer it like a conventional currency. Like any other cryptocurrency, Dogecoin allows you to make secure and effortless transactions. Its transaction speed is sometimes even higher than that of Bitcoin. 
Nevertheless, Dogecoin also has its disadvantages. For example, when it comes to the number of Dogecoins on the market, it really boggles the mind to know that there are about 130 billion dogecoins in circulation! 
If we compare the number of Dogecoins with that of Bitcoin, which has close to 21 million coins in circulation, it is obvious why the price of Bitcoin is way higher than that of Dogecoin. 
The fewer the items there are on the market, the higher their value is. As soon as the number of items grows, their price will begin to decrease as the supply has become higher. 
Interestingly, with more and more miners going after the cryptocurrency, the number of Dogecoins is continuously increasing every day.  
Another drawback is that you can't buy goods on the Internet using Dogecoin the same way you can buy almost anything, including Tesla cars, by paying in Bitcoins.
This is due to Dogecoin being less accepted as real money in the market, though it will eventually gain acceptance among online stores as it becomes more popular.
How to Invest in Dogecoin
Buying Dogecoin can be broken down into 3 simple steps:
Get a wallet 
Locate your Dogecoin address
Find an exchange that sells Dogecoin
You can store your Dogecoins on either a hardware or software wallet depending on the number of coins you're planning to purchase. 
If you wish to buy a small amount of crypto, then a free software wallet that you can download onto your mobile device or computer will do. 
On the other hand, if you are planning to accumulate a larger amount, it is safer to store it on a hardware wallet. 
Once you've completed setting up your wallet, be sure to find your Dogecoin address, which will be used whenever you want to withdraw Dogecoins to your wallet. It is a long string of letters and numbers that starts with a capital D followed by a number or another capital letter.
Finally, you'll need to find a place to buy Dogecoin. Although Dogecoin has been on the market since 2013, it is still unavailable on many major exchanges. 
Look for the "buy crypto" tab on the exchanges' navigation bar. If you are an active trader, you can use the Exness trading platform and save on fees. 
Keep in mind that while exchanges store coins for you on their website, you'll definitely want to withdraw your crypto to your own wallet by sending it to the Dogecoin address of yours. This way, your Dogecoins are kept under your full control.  
Another popular way to acquire Dogecoins is to receive tips, which are awarded in the same manner as "likes" in social networks. However, only investors who already own Dogecoins can receive these tips.
The Future of Dogecoin
Started as a joke in 2013, Dogecoin remained low until 2020, when Elon Musk tweeted about it. Musk's tweet sent Dogecoin's price to the moon almost instantly.
Today, the Dogecoins in circulation are worth more than 50 billion USD, which is surprisingly impressive for a cryptocurrency that originated as a satire. Here you can see DOGE forecasts for the future.
Dogecoin currently stands as the fifth most valuable cryptocurrency on the market. Thanks to Musk and a small group of buyers who purchased every single Dogecoin available on the market, Dogecoin's value has increased by more than 6,000% this year.
As its price doubled and a Dogecoin shortage emerged, some trading platforms crashed due to the high number of transactions. 
Dogecoin is also widely advertised in social media, mainly Twitter and TikTok. In 2020, the Dogecoin TikTok challenge was launched, encouraging investors to go for the cryptocurrency.
All in all, the Dogecoin community is different from other cryptocurrency communities. Dogecoin holders unite as they strongly believe in DOGE's bright future and are sure that one day Dogecoin will beat Bitcoin.
---
---