SelfKey Wallet Review 2021 - Is It Safe?
Mar 30, 2021
With the advancement of modern technology, it is becoming increasingly difficult to save personal data. Some people struggle to keep their personal information safe. Imagine the amount of work that large companies have to do in dealing with users' personal data. In such a situation, cryptocurrencies come to the rescue. Some of them are completely devoted to the idea of preserving user information. In this article, we'll talk about one such company - SelfKey and its KEY coin.
What Is SelfKey?
SelfKey is a blockchain-based identity management platform that uses a concept known as Self-sovereign identity (SSID). SelfKey gives organizations and individuals full ownership of their own digital identities, giving them the opportunity to discover additional privacy and freedom. Within the framework of the project, the SelfKey cryptocurrency with the KEY ticker was released.
The company that SelfKey (and KEY coin) belongs to is called the SelfKey Foundation. This fund, along with other stakeholders and investors, supports the vitality and functioning of the ecosystem.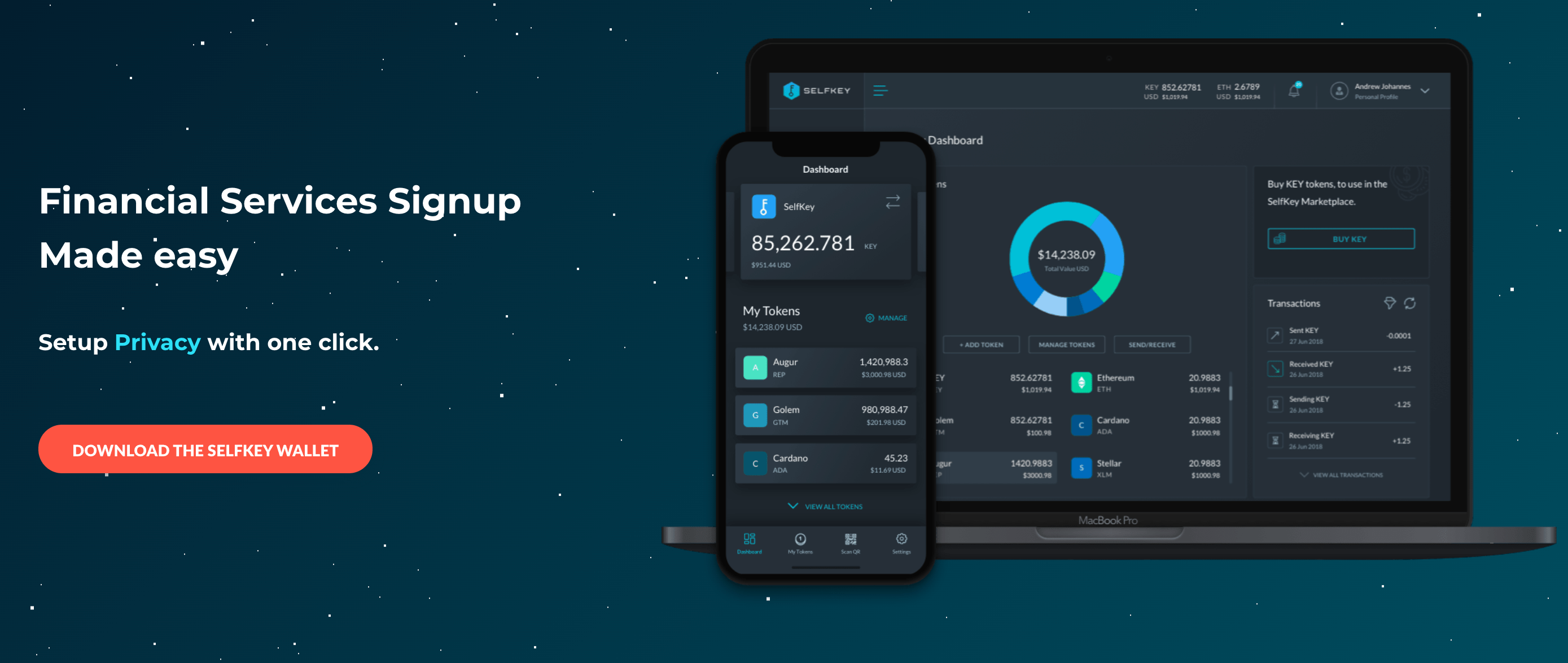 The company is made up of like-minded people who share the same goal of making digital privacy a top priority. And these principles should work equally for companies and for individual users.
SelfKey Foundation also deals with transactions - the company wants to make them completely decentralized, secure and confidential. They see the right to personal data as a fundamental human right - it helps the team focus and easily expresses their goals.
The KEY coin is a token used in the ecosystem to manage events taking place within it and to enable flexible transactions. You can pay for any banking transactions and even purchase companies or residences using the KEY token - all while saving your personal data.
SelfKey raised $ 21,780,000 in an ICO in early 2018 and released a beta version of its flagship wallet.
Features
In fact, there are many reasons that can affect the use of SelfKey and its token. But all these reasons have the same basis. Everyone wants their personal data to be kept secret. Whether you want to move to another country or buy some bread and butter at the supermarket - no one wants their names and other private information to be disclosed.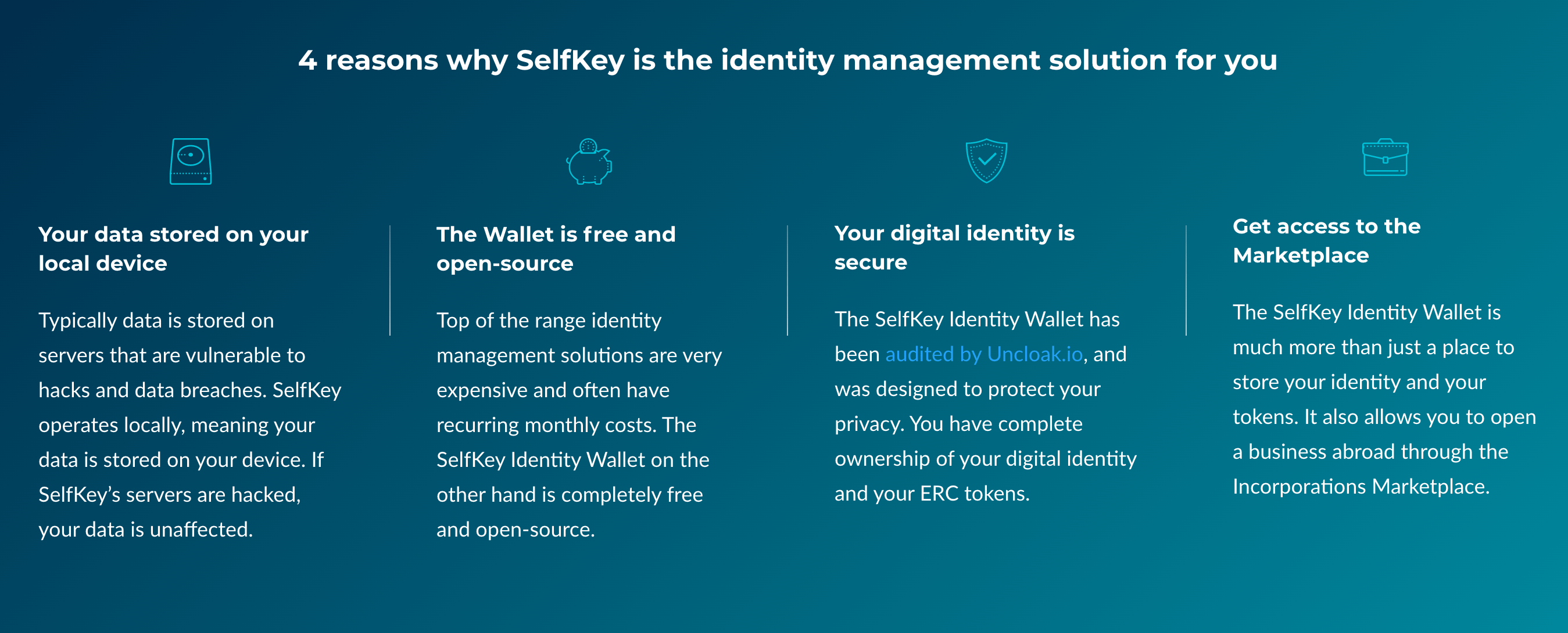 SelfKey empowers its users to not only remain private in the ecosystem they have created, but also to perform transactions and provide services - all while remaining calm about security and anonymity.
SelfKey has its own data storage, while similar systems use public storage. This means that there is literally no way that your information is leaked and used by third parties, which can happen during a data breach in any other company or system.
Another feature of SelfKey is that it provides a very flexible and personalized KYC process. This is the process in which public institutions such as banks verify the identity and addresses of their customers. This process is quite tedious if done the traditional way, but this is where SelfKey comes in.
With SelfKey, you can purchase a separate ID from verified vendors and then provide it to your chosen institution. These IDs are reusable so you don't have to get new ones every time you need them. The good thing about this process is that SelfKey minimizes the amount of data provided to the institution. You can be sure that your personal information will not be leaked.
Even SelfKey allows users to:
Participating in multiple token sales is easy through the digital wallet;
Sending and receiving payments (as well as identity documents) in one click;
Use of key tokens for access to the network, as well as for verification and notarization of identity documents;
Purchase (through key tokens) services such as state residences and licenses.
The KEY ICO
The Initial Coin Offering (ICO) of the KEY coin took place on January 14, 2018. Presale, public presale and open sale were carried out. Let's take a quick overview of the SelfKey ICO. During the initial ICO, it was possible to use BTC and ETH to buy Key coins (except for the open sale when only ETH was accepted). Considering that the token is based on the same technical parameters (ERC-20) as Ethereum, this simplified the fundraising process. The total volume of Key tokens was 6 billion, the initial price per token was $ 0.015.
ICO can be considered successful. The level of hype surrounding ICO Key has been surprisingly high - the idea of ​​a decentralized platform built with privacy and security in mind seems to have worked.
It is still a little difficult to carry out an objective review of the SelfKey ICO due to the small period of time that has passed since it. But people really participated in the SelfKey mission and believed in it.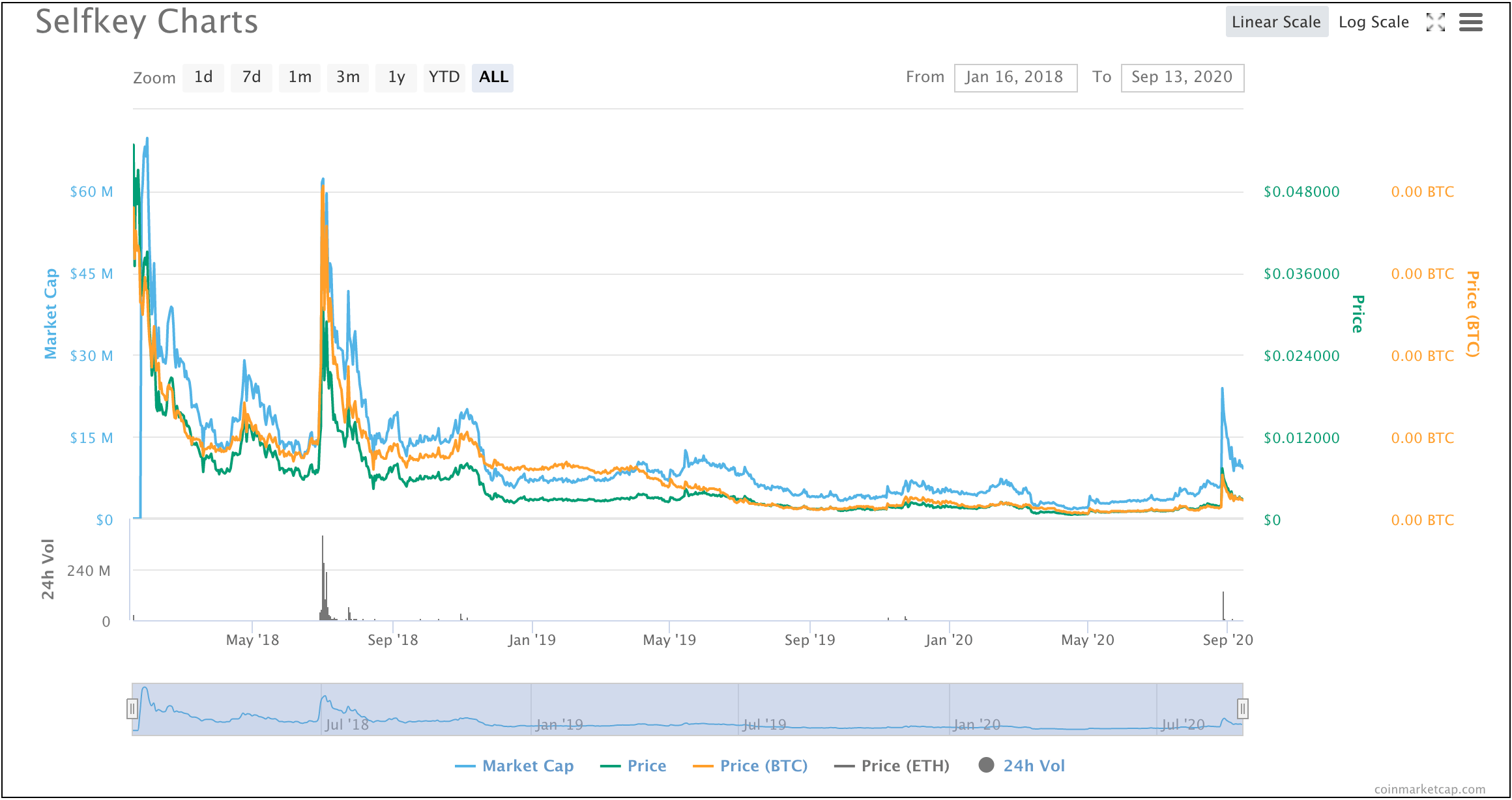 Looking at the price chart, we can see that the Key coin has had its ups and downs. At the time of this writing, the token is currently priced at $ 0.0027, well below the original price of $ 0.015.
These price drops are not uncommon - the cryptocurrency market has experienced a lot of fluctuations over the past few years. There are thousands of different reasons why this happens. My point is that the drop in value that the KEY coin has experienced is not some kind of super phenomenon - the price may fluctuate in the current value area or it may one day soar up to the moon.
How to Buy KEY Tokens?
If after reading the SelfKey ICO review, you decide to buy multiple Key Coins, keep in mind that the process can be a little more complicated than you expect.
In this context, the coin is very similar to the Ripple coin (XRP). Since Ripple is not decentralized (which means it is owned by a private company), you cannot just buy XRP with fiat currencies like USD, EUR, etc.
The exact same problem occurs with the KEY coin. Although not privately owned, the KEY token belongs to a closed ecosystem - this excludes the possibility of purchasing it through fiat currencies.
If you want to buy KEY, you first need to purchase another cryptocurrency - Bitcoin and Ethereum (especially the last one) are the ones that you can most often find on other exchanges.
There are many online marketplaces that offer to buy, sell or exchange different cryptocurrencies for fiat currencies, but many people recommend using coinbase.com. It is one of the best known and most reliable sites offering decent exchange rates and good customer service.
After you have purchased the desired amount of cryptocurrencies, you can go to the exchanges where you can buy KEY. Select the amount you want to buy and simply complete the trade. You just exchange BTC or ETH for KEY!
How to Get Started with SelfKey Wallet
Before deciding to buy and sell all Key coins, keep in mind that this token requires a dedicated digital wallet.
SelfKey wallet is called Identity Wallet. This is a specially designed digital vault that allows you not only to keep your Key coins safe and sound but also to perform various transactions on the SelfKey market.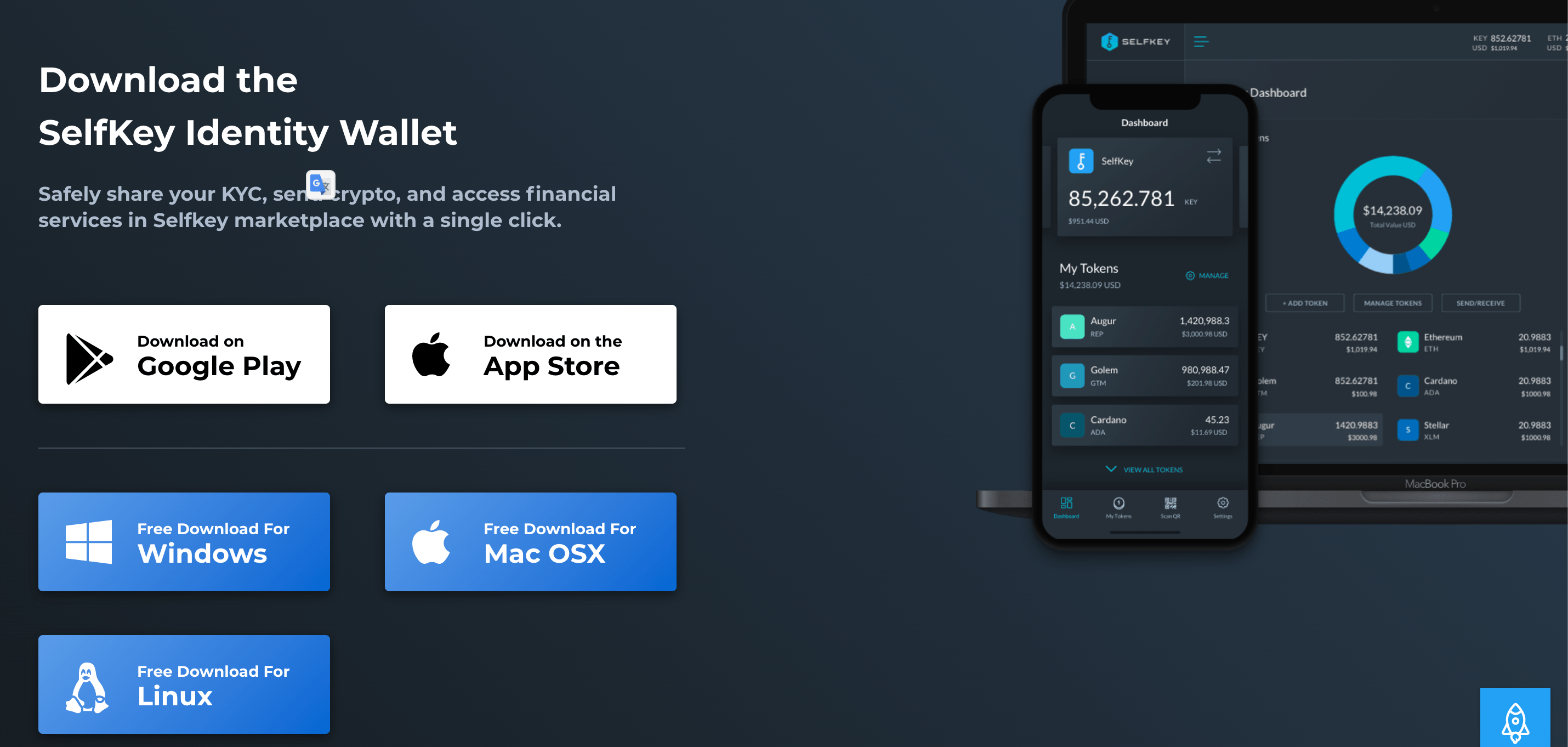 An identification wallet can be found on the official SelfKey website (selfkey.org). You can also store other ERC-20 based cryptocurrencies (i.e. Ethereum) in the wallet, making it a viable and versatile choice when it comes to digital storage of cryptocurrencies.
The wallet is available for both Windows and Mac OSX, and Linux. Also, you can download the wallet for Android or iOS.
How to Set Up SelfKey Wallet
Once you have selected the appropriate download option for your operating system, click "Download".
In our case, we will review installation on the Mac OSX operating system.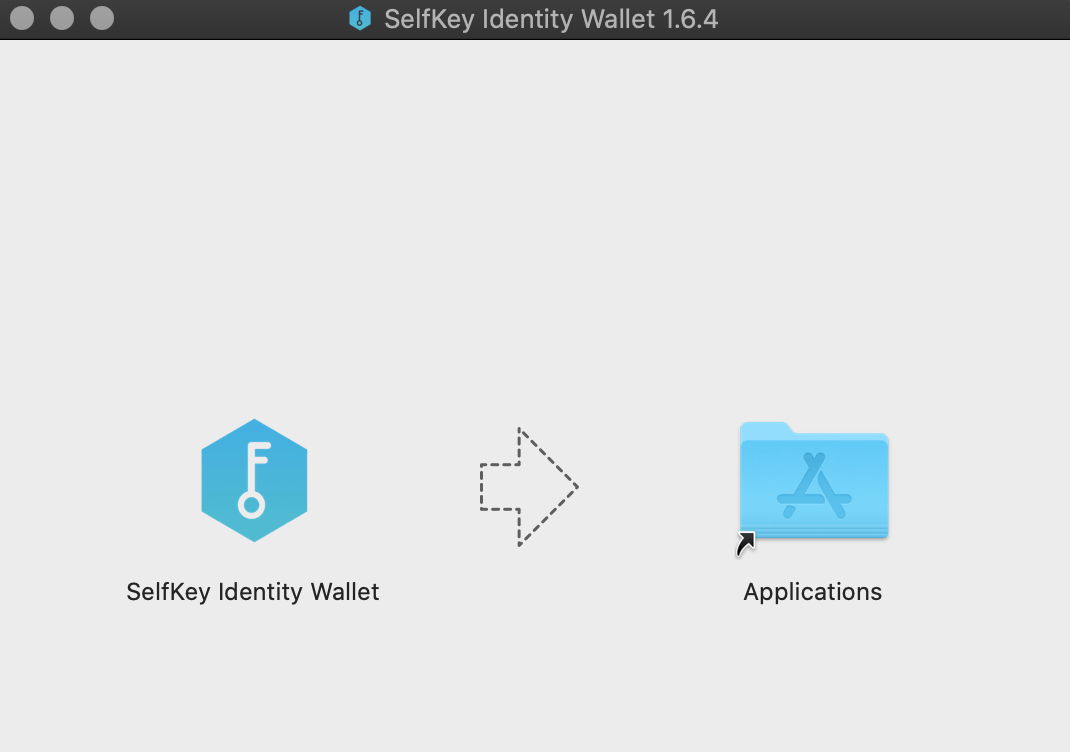 Wait for the download to finish, open and transfer the installation file to the "Applications" folder.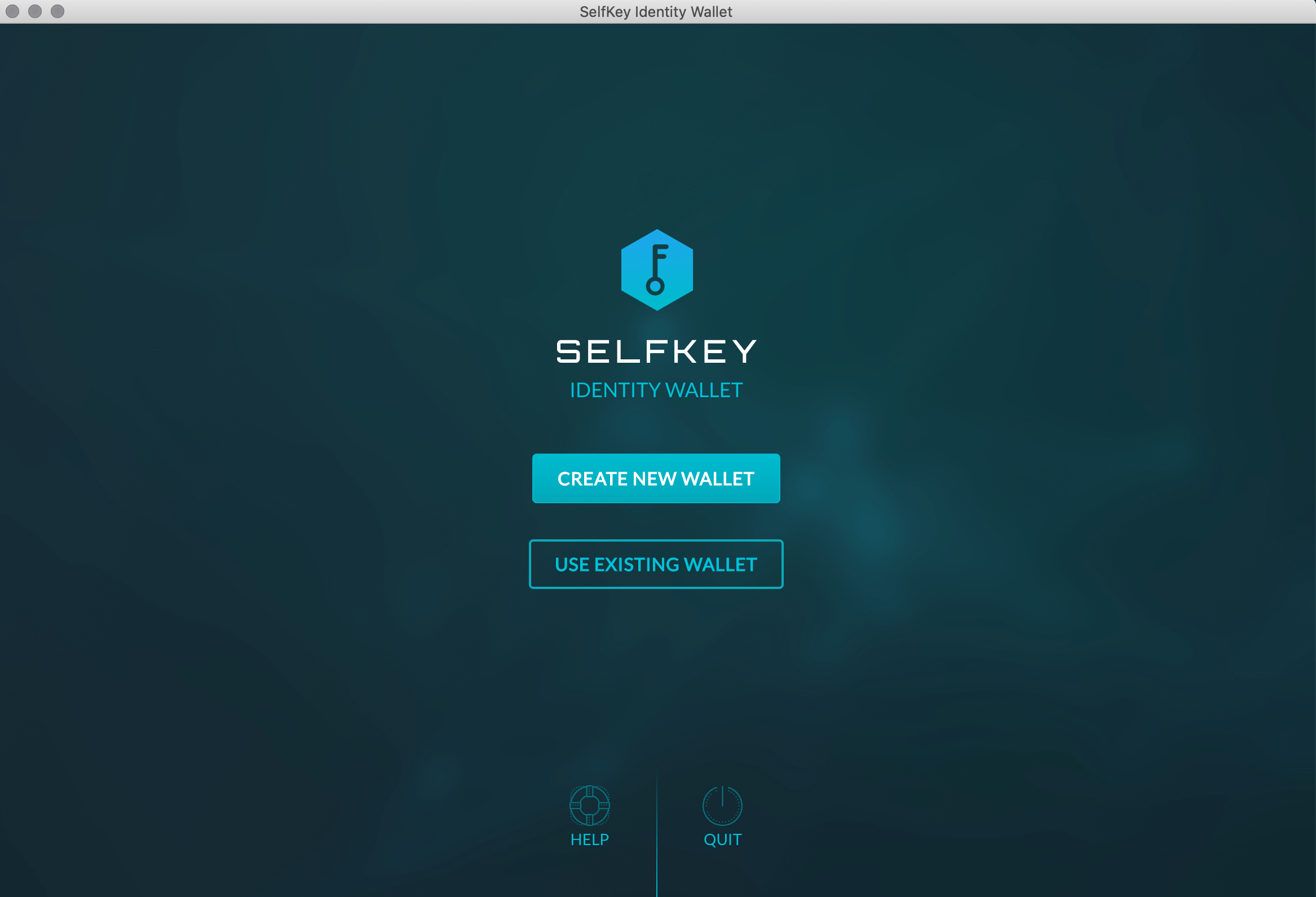 Once the app is launched press "Create New Wallet" button, to generate a new wallet (or use existing wallet if you have it).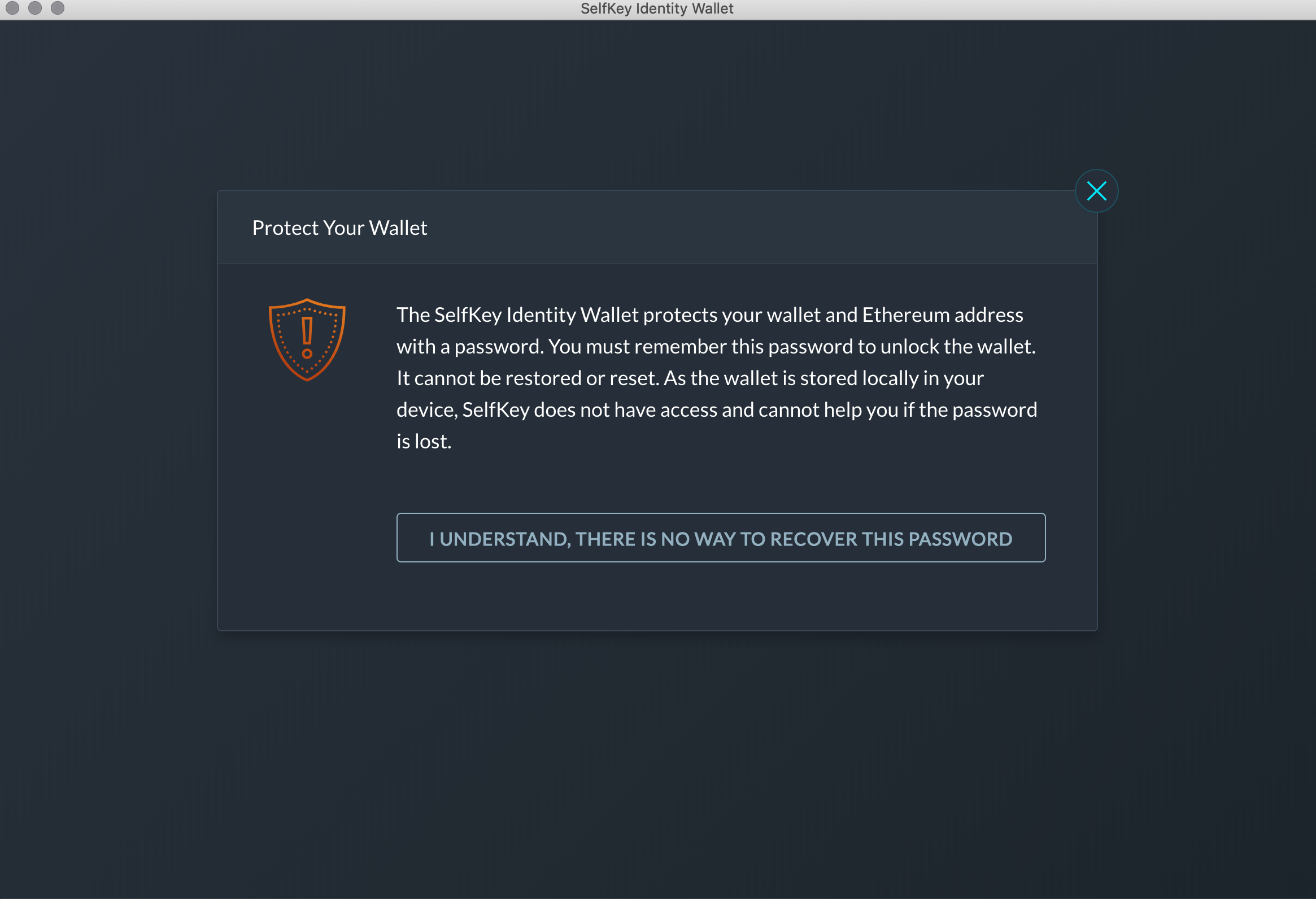 Please note that the SelfKey Identity Wallet protects your wallet and Ethereum address with a password. You must remember this password to unlock the wallet since it cannot be restored or reset. As the wallet is stored locally in your device, SelfKey does not have access and cannot help you if the password is lost.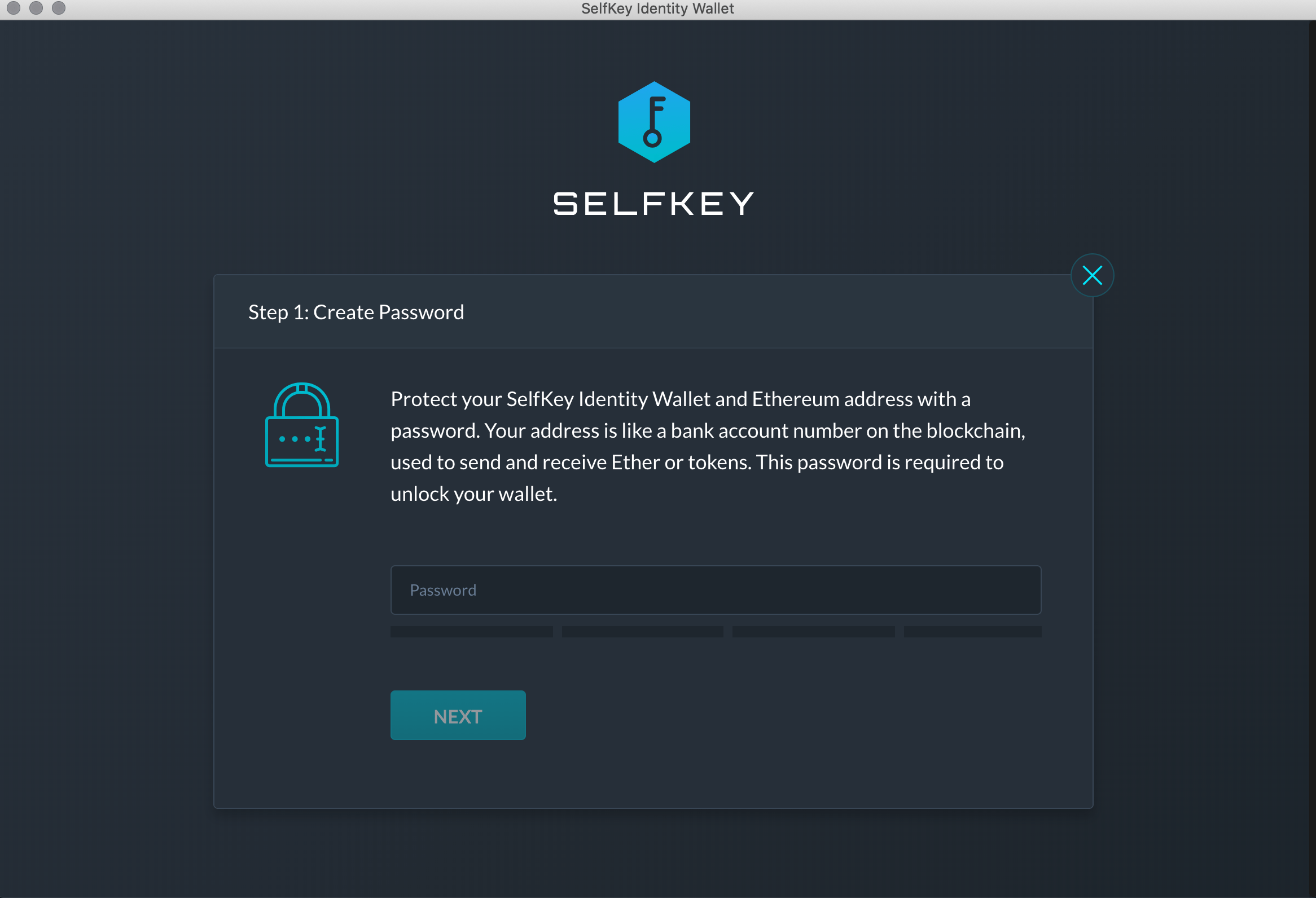 Now you need to create a password for your wallet. As more symbols you use, as more safe your password will be. Once created press "Next".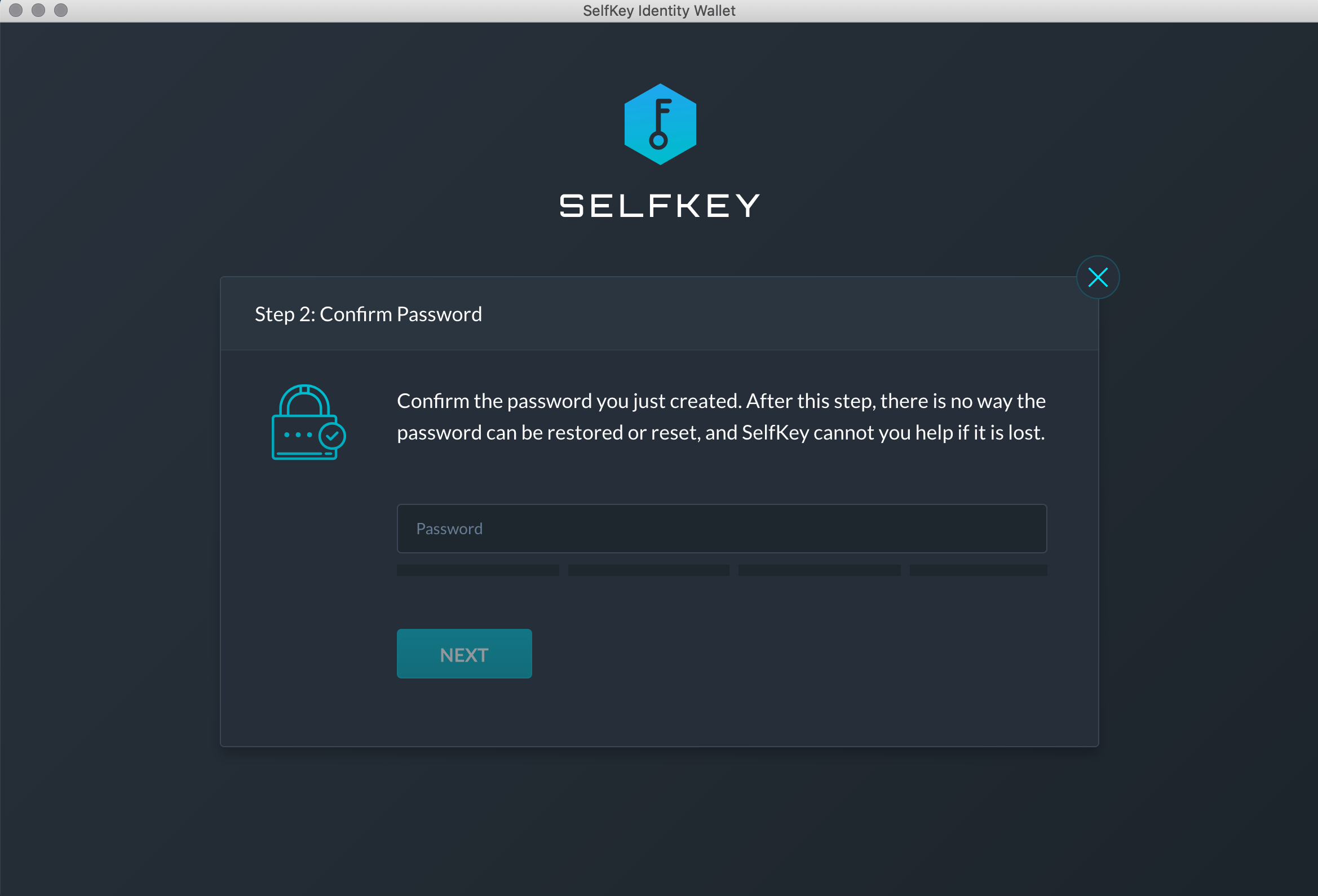 Please confirm your password in the case to make sure there is no typo in it.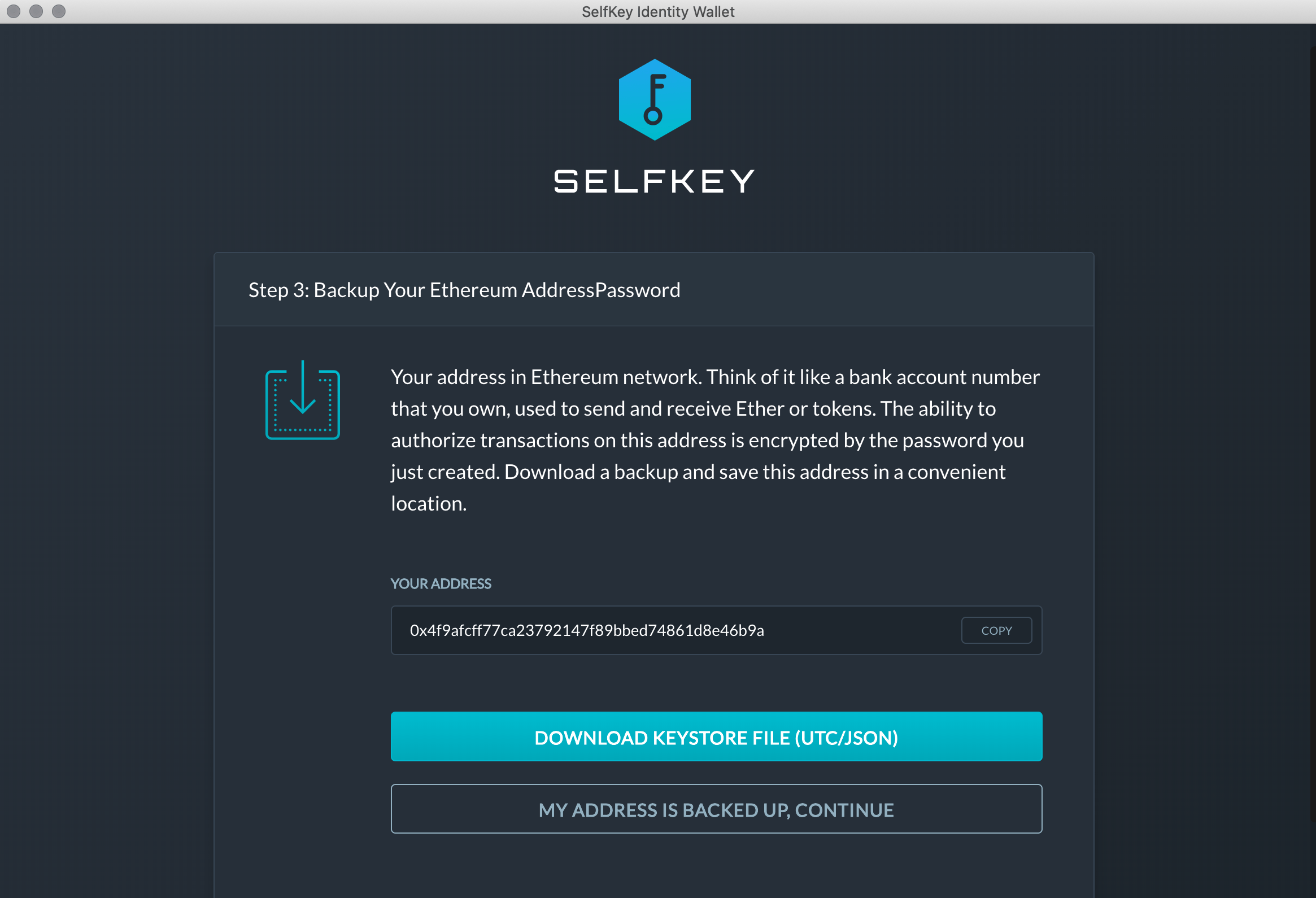 At this step, you need to backup your Ethereum Address. Download a backup and save this address in a convenient location.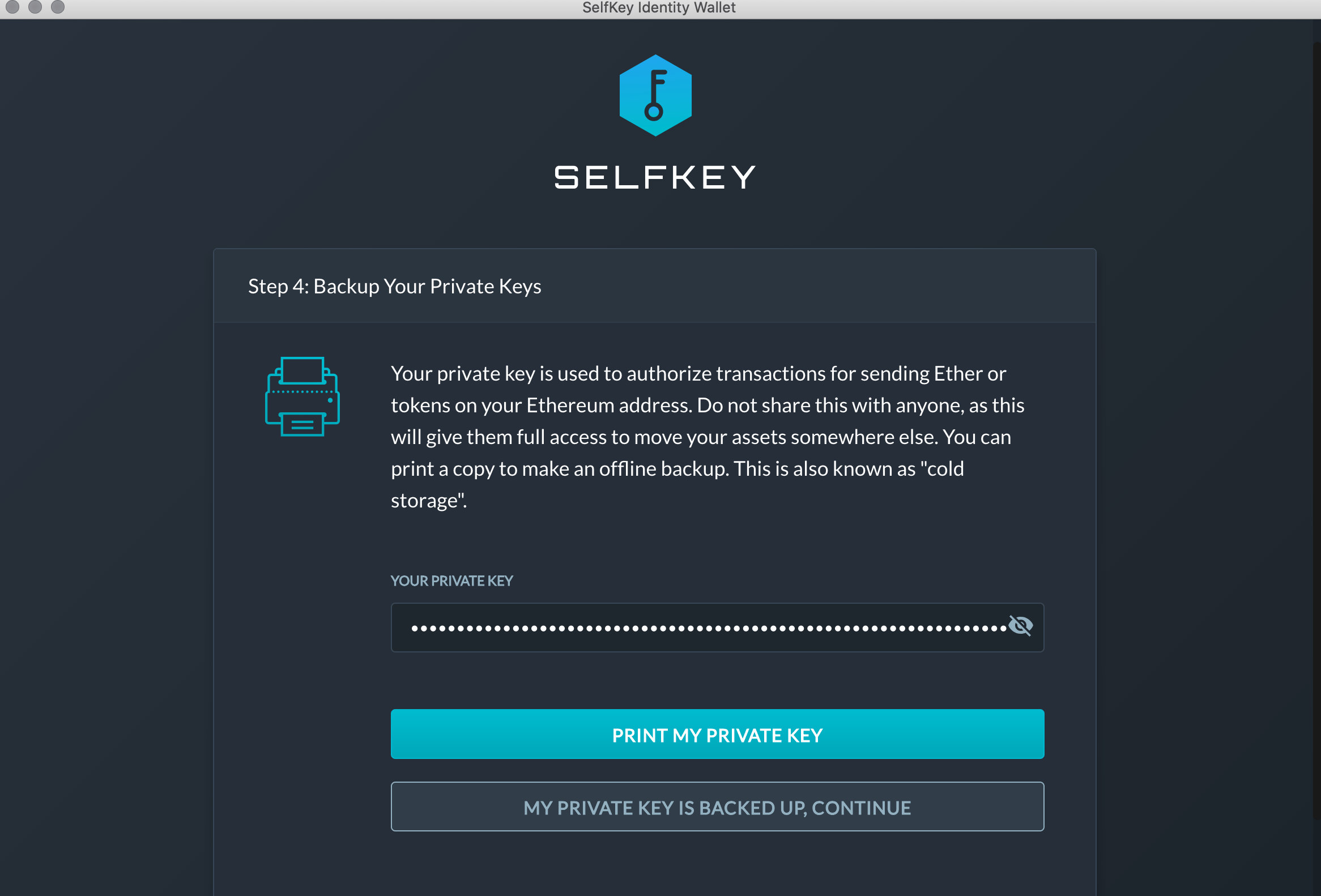 Now you need to back up your Private Keys. You can print a copy to make an offline backup.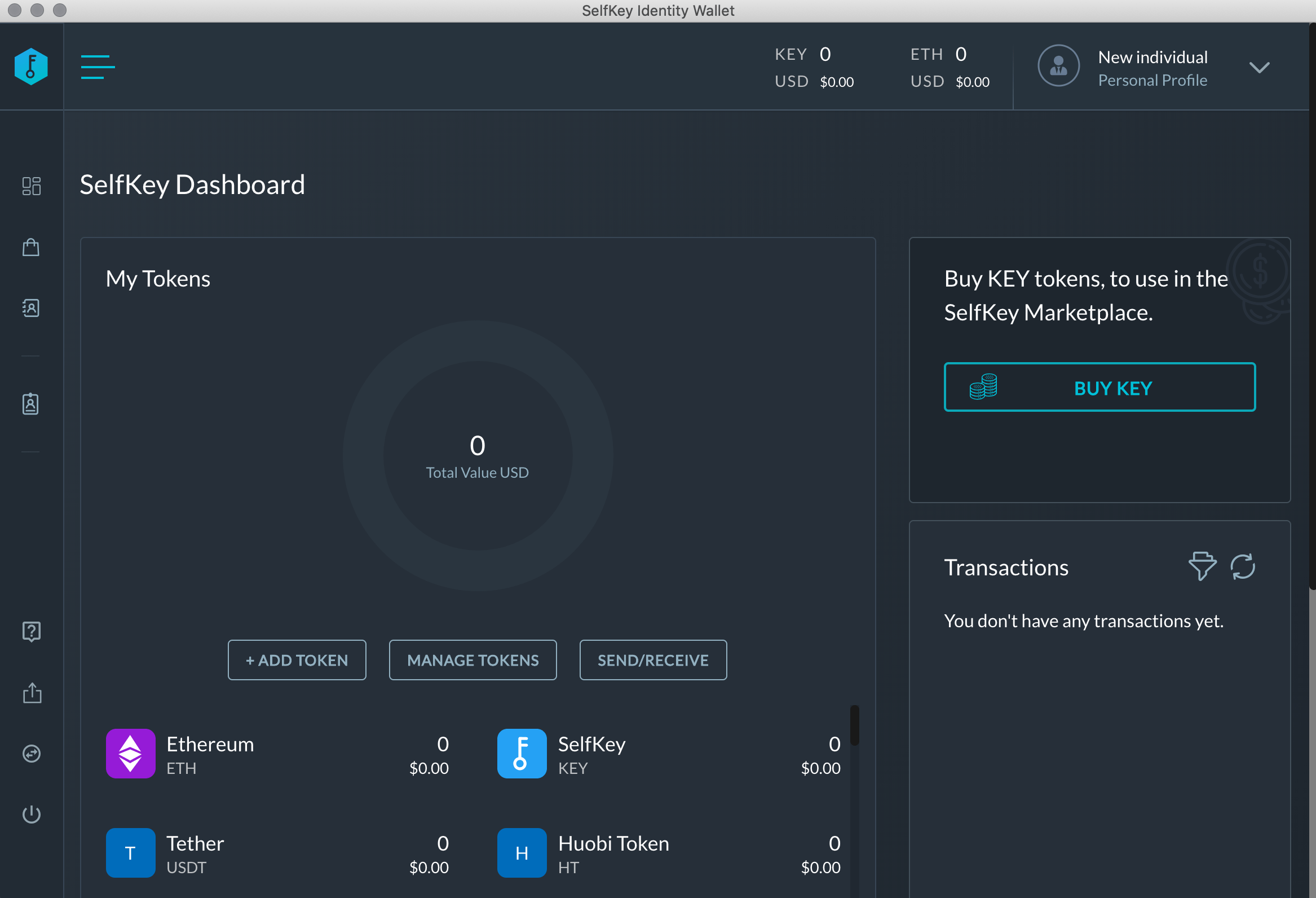 Here we go! Your SelfKey wallet is successfully created and now you can start using all the features related.
SelfKey Structure
SelfKey Foundation is a non-profit foundation that aims to preserve the integrity of the principles on which SelfKey was built, namely fundamental freedom and confidentiality in relation to personal data.
SelfKey technology, which includes a free open source identity wallet, blockchain layer, native token (key) and SON-LD, a machine-readable protocol that connects SelfKey with other third-party microservices.
SelfKey Marketplace is a decentralized marketplace that allows users to transact with real products and services (over 300 offers).
The Selfkey system runs on smart contracts with key-based economic incentives (ERC20) and smart contracts that run on the Ethereum blockchain. The 3 components of the SelfKey system are not its wallet, market and key.
With SelfKey, relying parties, auditors and owners, an individual can lead a life in a secure, private, decentralized structure. Below is a brief description of how the system works for each party.
SelfKey also reduces data exposure through the use of its verifiable filing protocol. This protocol allows the holder of the identity to prove something without showing any supporting documentation.
Is SelfKey Safe?
SelfKey is an ecosystem designed to preserve the privacy of individuals and companies. The company behind SelfKey (SelfKey Foundations) strives to create an ecosystem in which people and organizations can feel safe and secure as they transact and interact with each other. SelfKey provides an end-to-end identity management solution. The websites collect a lot of unnecessary info about their users. SelfKey strives to minimize the data shared by users while authenticating themselves on the corporate websites. Considering the fact that SelfKey can be used to store the data for KYC and credentials for bank accounts and other services, the security of this platform should be top-notch. As the wallet software is open-source the code is upgraded by the broader community than just the SelfKey dev team. 
SelfKey is a non-custodial service. In other words, it doesn't hold users' personal information, documents, and funds. The assets and data are stored locally on the users' device hence it can't be stolen from the SelfKey's server if it gets hacked. Non-custodial services are usually regarded as more safe than the custodial ones, however, it's important to make sure you keep your password and other critical information safely. If you lose this data you will hardly restore the access to your account and funds. This approach helps to maintain the privacy of users, as well.
However, we recommend that you do your own research before using this service. At the moment we cannot say that Selfkey is a scam.
Conclusion
This project has a great advantage over competitors due to the ability to maintain anonymity when making payments. And KEY tokens have good prospects for further growth.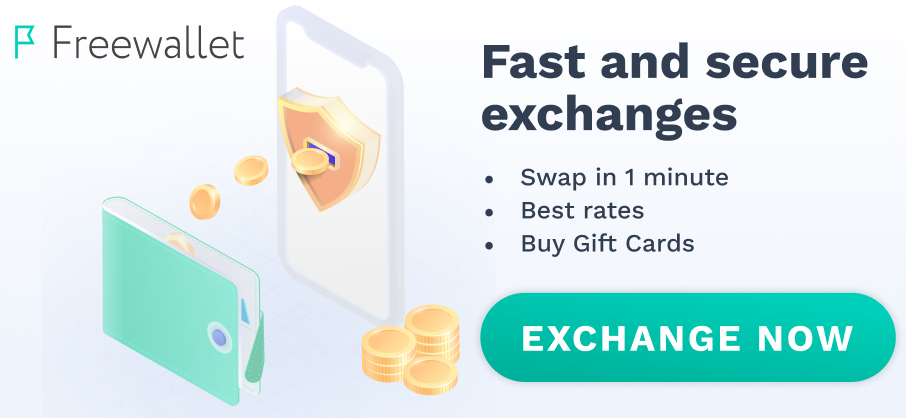 Mahlonolofatso Rasello
19 August 2021
Forgot my password &phrase
Back in Future
15 August 2021
Будущее так и будет выглядеть,селфкей это крутой проект на самом деле,защита утечек информации в самый раз.
It doesn't properly work in Romania even via VPN😒