Guarda Wallet Review 2022 - Is It Safe?
Has trading facilities:
yes
Features:
Open Source, Hierarchical Deterministic, Multi-Signature
Platforms:
Android, iOS, Web, Linux, Mac OS, Windows, Chrome Extension
Source code URL:
https://github.com/guardaco
Mar 04, 2021
There are already a large number of crypto wallets, however, Guadra Wallet is a simple and secure crypto wallet for Bitcoin, EOS, TRON and hundreds of other assets.иWhat are its advantages? Firstly, this wallet provides complete confidentiality, that is, you are the only owner of your private keys. You can store and manage cryptocurrencies in a secure way.
Secondly, you can make money with bets, thereby getting passive income. Everyone can easily earn cryptocurrencies.
Third, multiple signatures are available to you. This feature enables two or more users to sign transactions. This makes the transfer of funds much safer.
Guarda Wallet - Online storage of cryptocurrency. The wallet has a website, an extension for Chrome, a desktop for Mac OS, Windows, Linux, applications for Android and iOS. All the necessary data is also present.
Company Management
Paul Sokolov - Executive Director. Paul is the Chief Executive Officer of Guarda Wallet with over 5 years of experience in blockchain technology and cryptocurrencies. Apart from this, he is known for being involved in a variety of other blockchain-related projects.
Maria Karola - Chief Marketing Officer for Guarda Wallet. Maria Karola, prior to her work in the blockchain industry, participated in various projects as a journalist and language translator. After joining Guarda as a staff copywriter in mid-2018, she quickly found her passion for marketing and the crypto space.
The support center and the office itself are located at Viru velyak 2, Kesklinna district, 10111 Tallinn, Estonia
 
To buy currency, you need to go to the "Services" category, you will be redirected to the "Buy crypto" section. In the "You pay" window, you need to enter the amount you want to purchase currency, then, to the right of the same window, you need to select which currency you want to exchange money for cryptocurrency. After choosing a currency and entering the amount, you need to choose which cryptocurrency you want to buy, then click "Buy".

To go to the crypto exchange, in the "Services" category, select the "Exchange Crypto" section, you will be redirected to the crypto exchange. Here you can exchange cryptocurrency for another currency. In the "You send" window, you need to enter the amount you want to exchange currency, then, to the right of the same window, you need to select which cryptocurrency you want to exchange for another currency. After choosing the currency and entering the amount, you need to choose which cryptocurrency you want to purchase, then click "Exchange".
To go to the token generator - the "machine" that will create tokens - accounting units of your assets, in the "Services" category, select the "Token Generator" section, here the ERC-20 generator will be presented.
In order to go to the blockchain domains in the "Services" category, select the "Blockchain Domains" section. Here you will be given the opportunity to create your own domain, that is, an address to your wallet. Guadra Wallet will make your address not confusing, but human-readable, like Twitter, Instagram.
To go to Staking, that is, to a cryptocurrency deposit, you need to select the "Staking" section in the "Services" category. Staking is the process of storing funds in a cryptocurrency wallet. It is very similar to the system of bank deposits and payments to users. However, unlike a bank, the placement of coins cannot lead to negative interest, there are no additional payments and hidden interests, your passive income is more with fewer risks.
Supported cryptocurrency:
1. Aryacoin AYA
2. Binance Coin BNB
3. Bitcoin BTC
4. Bitcoin Cash BCH
5. Bitcoin Gold BTG
6. Bitcoin SV BSV
7. Callisto Clos
8. Cardano ADA ✓
9. Creamcoin CRM

This is just a part of the supported cryptocurrency, further supported tokens are also only a part:

1. ElrondERD
2. BitTorrent BTT
3. Unification UND
4. LTO Network LTO
5. Chiliz CHZ
6. Fantom FTM
7. Native Utility Token NUT
8. Everipedia IQ
Guarda Wallet Fees and Limits
Cryptocurrency exchange service offers unlimited funds transfers.
The commission is mixed. Depending on the market situation, the commission is constantly changing, mostly it is not large within the framework of an ordinary user.
A cryptocurrency exchange is also subject to an unchanged commission. In Guarda Wallet, the currency is often exchanged in two exchangers: Coinifi with an approximate commission of 0.25-3%, and InDaCoin - 25%.
User Reviews and News about Guarda Wallet
Garda Vallet - Featured in many reviews and selections of crypto wallets. But something else is interesting: Technical support always finds out and answers about their wallet in various reviews and questions. When asked by users or experts, technical support often responds with a stereotyped answer to solving the problem through the developers in different ways of communication.

Guarda Wallet users have repeatedly complained about high service fees. They write that if you have small savings, you should not use the service, only with large amounts. They also praise this project for ease of use, versatility, and responsive technical support.
Users' Feedback
"Great wallet, versatile and easy to use." - This review speaks of the good functionality of the wallet, the declared convenience is justified by the users themselves.
"I sent funds to the Guarda wallet, it is displayed in the history, but in fact it is empty.
I contacted Support reacted quickly, solved the problem.
Thanks !!!" - It talks about the honest and prompt work of technical support, which is an undoubted plus.
"The balance has not been updated for more than a day in the web wallet. Who will use it with such problems? " - The answer to Support is due to the fact that you need to tell in more detail about your problem to their official mail. This review proves that sometimes there are problems with the wallet, freezes.
"Funds are not transferred between their ADA addresses. They came to the Guarda's wallet. It is impossible to withdraw ADA to another address. What can it be? When ADA will work. None of the functions works. And the balances are no longer updated. The funds on the balance are not visible. " - It also talks about delays on the part of the service, in principle, it is clear why users are so indignant, the load on the servers is really big and any service can "get up".
"I am impressed with this wallet, it is so versatile that you can do a lot of transactions on it, but the downside is that it sometimes freezes." - We are talking about the freezing of the service at a certain time, multifunctionality saves this situation.
 
To summarize the reviews: the majority of users of the Guarda Wallet crypto wallet are not satisfied with the functionality of the wallet, the balance freezes, transfers, respectively, too, but other users are satisfied with everything. Perhaps at those moments there were simply problems with servers and connecting to accounts. Indeed, technical support responds to almost all users whenever possible.
Is Guarda Wallet Safe?
The developers themselves assure that the wallet is completely safe and anonymous, it does not store any information about users and their accounts. In principle, this statement is correct and no data leaks have been found. This wallet can rightfully be called "Honest".
There are several things you should know about Guarda to understand how safe it is. First off, the service is following the cryptocurrency regulations and takes responsibility. Online wallets usually become a target for cyber thieves. So as a web wallet provider Guarda had to architect a secure structure in order to keep the users' funds safe which it did. Judging by the users' feedback, throughout the years Guarda has been a safe wallet. Moreover, the support team is considered to be a decent and responsive one. It is an important detail, as swift and quality customer support can be playing a significant role in recovering the account access, stopping suspicious activity on time, and guarding the users' money in other ways. 
Yes, like in many other cases with cryptocurrency platforms, there are assumptions that Guarda is a scam. Some people who claim they were using Guarda accuse the platform of stealing their money. However, an analysis of such reports shows there is no ground for these accusations. No evidence was provided. More than that, there are no signs of malware on Guarda's side. Most probably, this negative feedback is coming from the people who didn't get totally how to use the service correctly and lost access to their funds for a while. Some users of the crypto platforms tend to be quick on accusing the platforms in public of being a scam before they get proper assistance from the customer support service. Another reason for criticism was the high exchange rates. The rates could have been checked prior to the exchange so there is no use in blaming Guarda for this. That's a users' responsibility. The negative reviews or comments made on social media are usually responded to by the support team members of Guarda. It seems that the company cares about improving the user experience of their customers.
What security features does Guarda offer to the users? The execution of critical actions such as logging in, withdrawals, etc, is guarded with PIN codes, 2-factor authentication, and multi-signature. That's already a hard task for most hackers to break through such a defense line as they will need to know the PIN, possess a mobile device with the token generating one-time passwords, and pass the multisig test. Users are responsible for keeping seed phrases that can be used for access recovery. To enhance the security and simplicity of use, wallet owners can use face or ID recognition features. The keys are stored by the users. Hardware wallet fans can sync Guarda with the Ledger wallet.
Deposit and Withdrawal 
You can buy virtual currency in rubles, dollars, euros, or pounds. When performing trade operations (selling and buying assets), the user is obliged to confirm the email, the number of transactions and the mobile phone number to confirm the actions.
To purchase cryptocurrency, you need to go to the "Buy" section, select fiat and cryptocurrency, write down the amount, enter your email address and click Next. Then the trader needs to maintain a contact mobile number and make a payment.
In order to add cryptocurrency to the balance, the trader must log in to the account, select the desired cryptocurrency, look at the menu with the wallet address, and send the selected coins.
Also, if you want to buy or sell the cryptocurrency right now, you can use the HitBTC exchange. HitBTC is one of the 10 largest cryptocurrency exchanges in the world. The exchange offers high liquidity and does not impose KYC measures on its users. The wide variety of altcoins makes it a great place to exchange and trade currencies of any kind.
Conclusion
Undoubtedly, Guarda Wallet is a good wallet with great functionality, but sometimes there are freezes, but this is fixable. Top-notch support.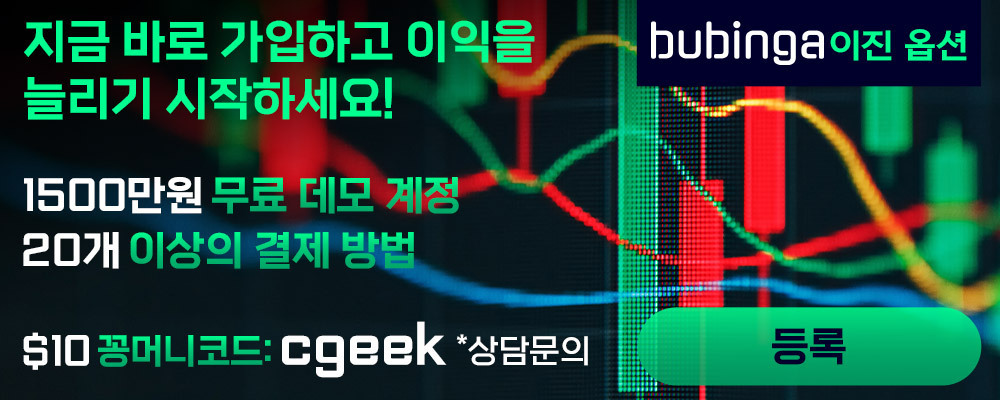 User beware of Guarda wallet. $277 USDC missing from wallet. Guarda support said it went to one of their partner wallets and they would fix this. Nothing has been fixed. Guarda support now ignores me. This does NOT seem to be a non-custody wallet.
Заказал создание токена, оплатил счет. Уже прошла неделя, кормят обещания, ничего не делают и монеты не возвращают. Такие вопросы должны решаться 1-24часа.
I ordered the creation of a token, paid the bill. A week has already passed, promises are being fed, nothing is being done and coins are not being returned. Such issues should be resolved in 1-24 hours.
К сожалению в списке валют я так и не нашёл фунт-стерлинг для пополнения.
Ужасный кошелек.30.12.2020 была массовая кража средств с него у многих пользователей при чем по вине guarda обещали все решить но платить не хотят ни кому ни чего не компенсируют.люди подумайте очень крепко перед тем как сюда слать суммы более 1$ так как руководство гуарда за свои слова не отвечает и ни чего не компенсирует.кормят обещаниями 4й месяц всех.
I transferred a small amount of about 50 euros from the bitcoin wallet to another bitcoin wallet and kept a 7% commission rate for services other than the cost of transferring to satoschis. Luckily I quickly figured it out by testing a small amount and immediately deleted the wallet. I'm not going to use it again and I recommend you don't use it because what they're doing is stealing.