Fantom Wallet Review 2022 - Is It Safe?
Mar 19, 2021
Fantom Wallet is a software wallet native to the Fantom project, that stores the FTM token and other tokens in the FTM ecosystem. The web version of the wallet is live for over a year now.
With Fantom (FTM) gaining in popularity in recent months, people have been looking for a safe way to store their tokens. 
While there are a lot of ways to store FTM tokens, not all are created equal. Users will have to make a decision on which wallet to use based on their preferences regarding safety and security, features that the wallet offers, convenience, ease of use, etc.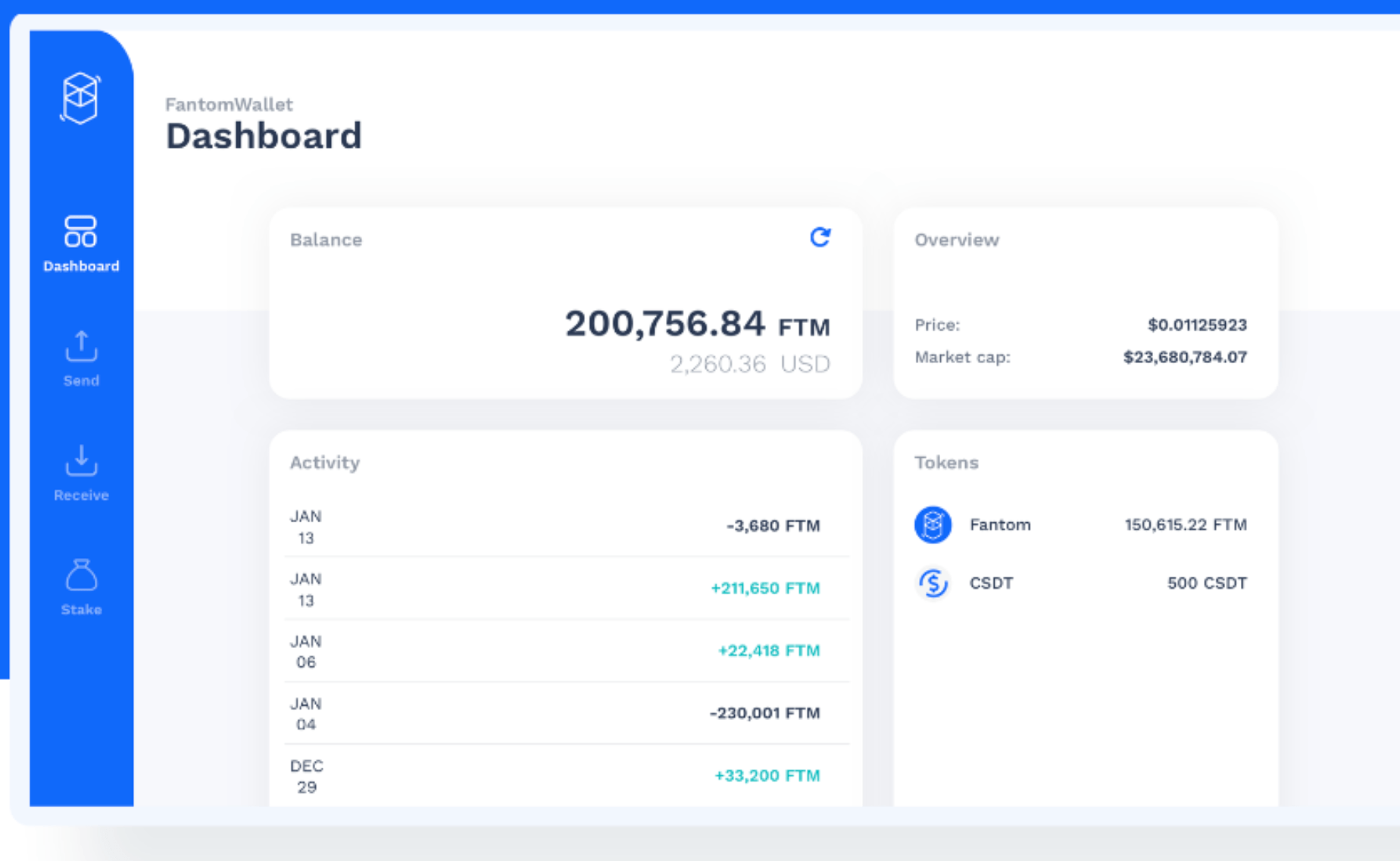 The Fantom Ecosystem
Fantom is a directed acyclic graph (DAG) smart contract-hosting platform that provides decentralized finance (DeFi) services to developers. 
Fantom's main goal is to solve problems such as smart contract platform transaction speed. At the moment, the project reduced the transaction speed to less than two seconds.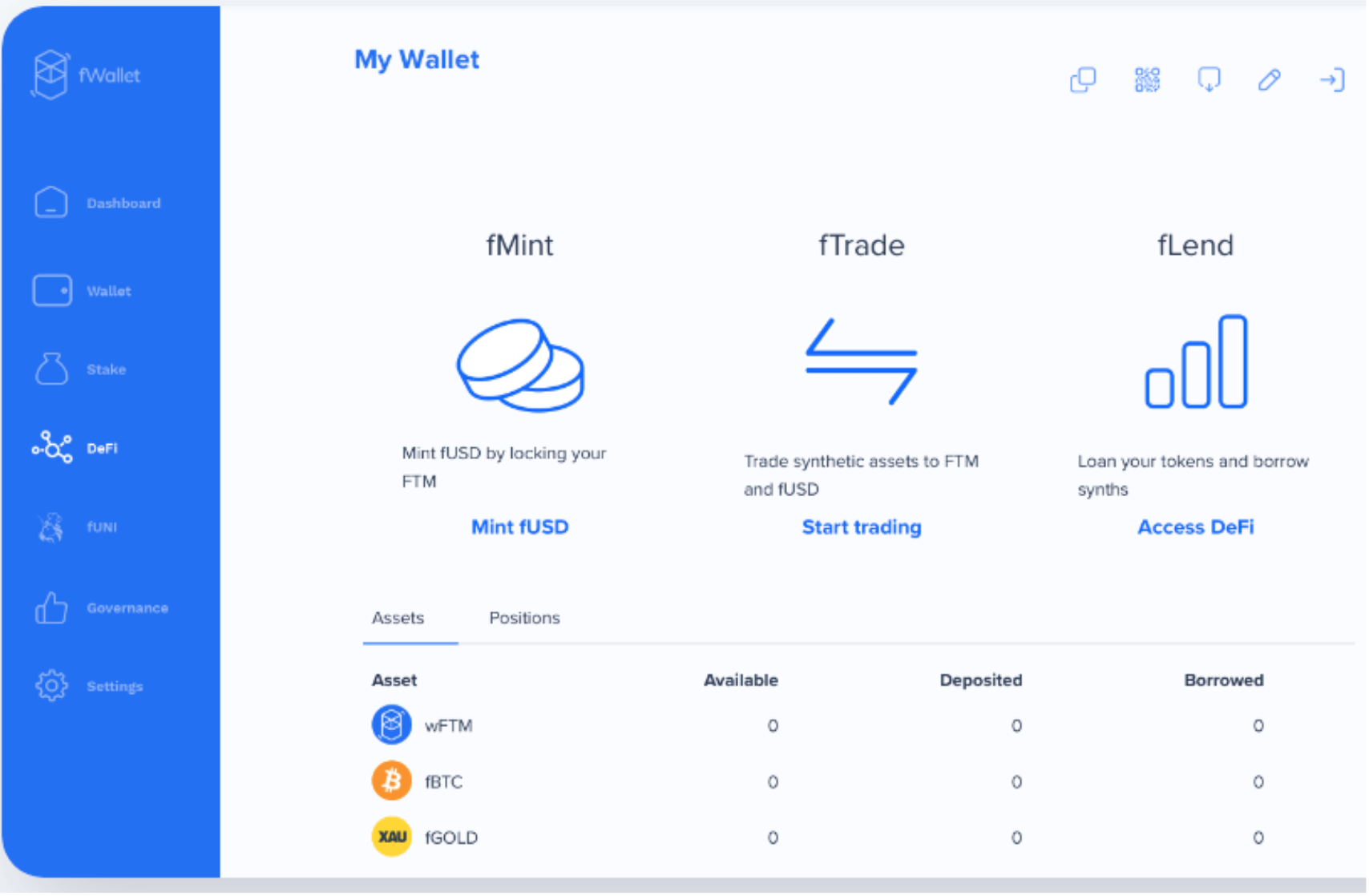 The project is overseen and developed by the Fantom Foundation, founded by Dr. Ahn Byung Ik. The Foundation's current CEO is Michael Kong. While it was initially created in 2018, OPERA, Fantom's mainnet, went live in December 2019.
What is Fantom Wallet and How Does it Work?
Fantom Wallet is the official wallet of the Fantom project that allows its users to store, send, receive and stake FTM tokens. The wallet is easy to use and has an intuitive UI, meaning that no user will be left wondering how to handle their funds. 
On top of that, the Fantom Foundation claims that the wallet is the safest and most secure way to store FTM tokens, as well as other tokens in the FTM ecosystem. Users are granted sole ownership of their private keys, meaning that their funds are not controlled or accessible by anyone but them. 
Users can participate in FTM staking to help with network validation and earn rewards based on the amount they staked. They also have the option to participate in the network governance system, meaning that they can vote on which upgrade proposal they want to be implemented. 
The wallet currently hosts over 15 other assets besides its native FTM token.
Fantom Wallet is available as a web wallet that can be used as an Android or iOS application. 
Fantom Wallet Security
Fantom is currently using something called a progressive web app, meaning that its web-based wallet could "become" an Android or iOS app. Its full-fledged Android and iOS apps are not ready to be released yet. However, Fantom Foundation stated that it is getting closer to releasing them to the public.
When it comes to security features, an interesting feature Fantom utilized is the multi-address management component, which splits the wallet into three accounts: main, deposit, and withdrawal (feel free to withdraw funds, say on your Binance account). This prevents the exposure of the wallet during the use of services and minimizes the possibility of damage from wallet address exposure occurring. 
Creating a wallet on Fantom is a one-two process. After creating your unique password, the wallet will show you a 24-word seed phrase that you will need to write down. After that, you will need to repeat the phrase before accessing the wallet. There is an option to access different wallets within the Fantom Wallet application, which adds to its overall convenience. 
However, there are no additional security features, such as two-factor authentication, fingerprint confirmation, etc. Each wallet has a unique password that users are required to input during each transaction or new wallet login. This password is essentially the only thing keeping people from "breaking in," unless users use Fantom Wallet from their Ledger devices.
Is Fantom Wallet Safe to Use?
Fantom Wallet is close to as safe as web wallets and mobile app wallets can be. The wallet has decent security features, and provides its users with sole access to their private keys. However, when it comes to web and mobile wallets, the weak link is the device itself rather than the wallet. 
However, Fantom Wallet solved this issue as well by partnering up with Ledger, one of the most well-known hardware wallet manufacturers. By enabling its users to utilize Ledger hardware and Fantom Wallet software, Fantom basically solved all the issues of the wallet and created a safe and secure place to hold FTM tokens. 
Staking FTN Tokens on Fantom Wallet
Staking your FTN tokens is an easy and intuitive process with the Fantom Wallet. Users can access the staking part of the user interface by clicking the "Staking" button in the menu bar, and then pressing the "Delegate" button.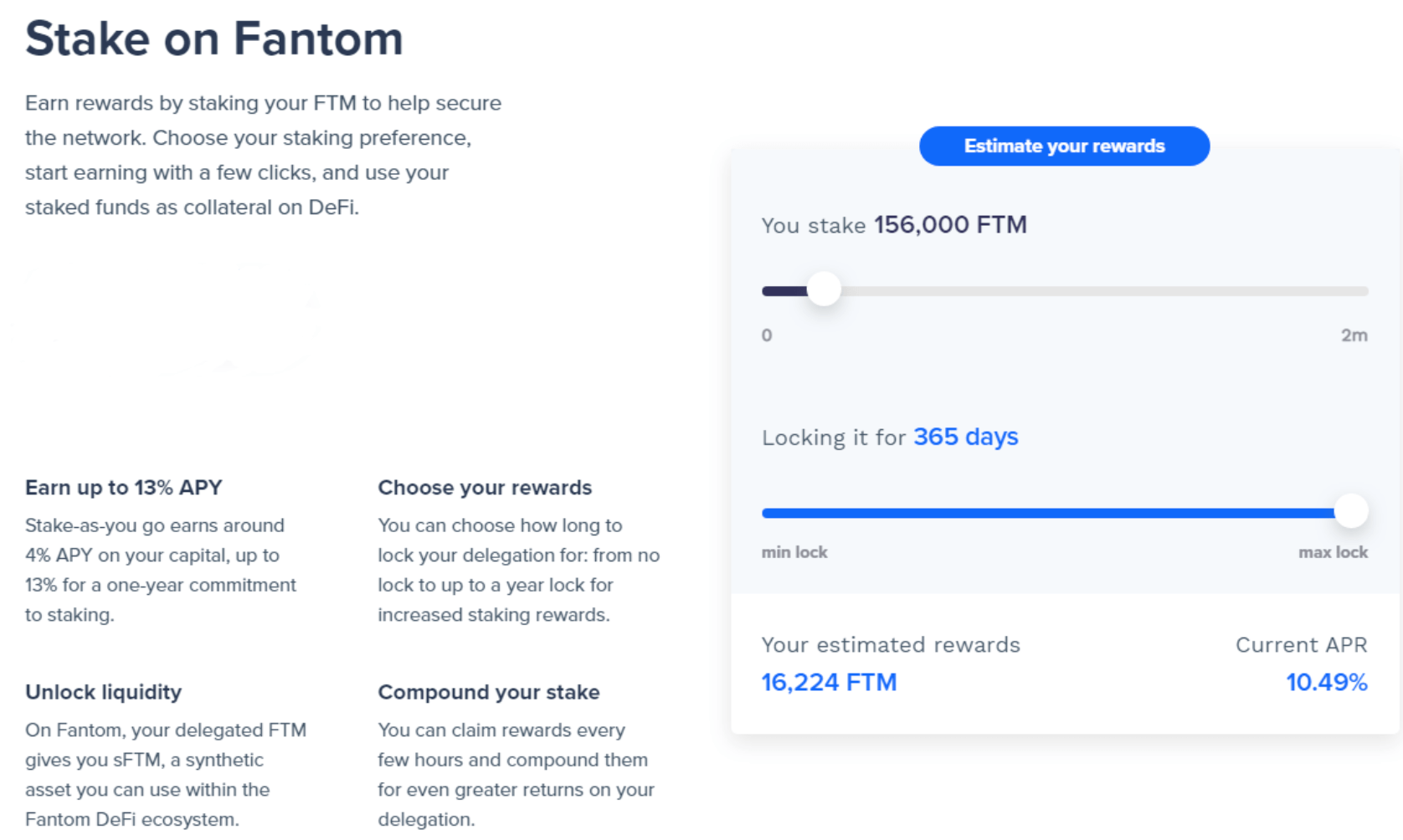 This will open a window where you can choose the amount you want to stake. This window will also let you choose which validator you want to use while staking. Validators will let you stake FTM tokens in their pools, but will take a 15% staking reward commission. 
Claiming rewards from staking is also an easy process. All it takes is one click on the "Claim Rewards" button from the Staking tab. 
Fantom Governance
The Fantom Foundation approached governance of its ecosystem a bit differently than most projects, meaning that each user that stakes FTM tokens have the ability to vote for the upgrades that they want to happen.
Staking via the Fantom Wallet works by users first accessing the "Polls" tab from the main menu, and then navigating to the "Vote" section. This will open a window that allows users to vote and influence the direction in which Fantom is heading.
Setting up Fantom Wallet with Ledger Hardware Wallets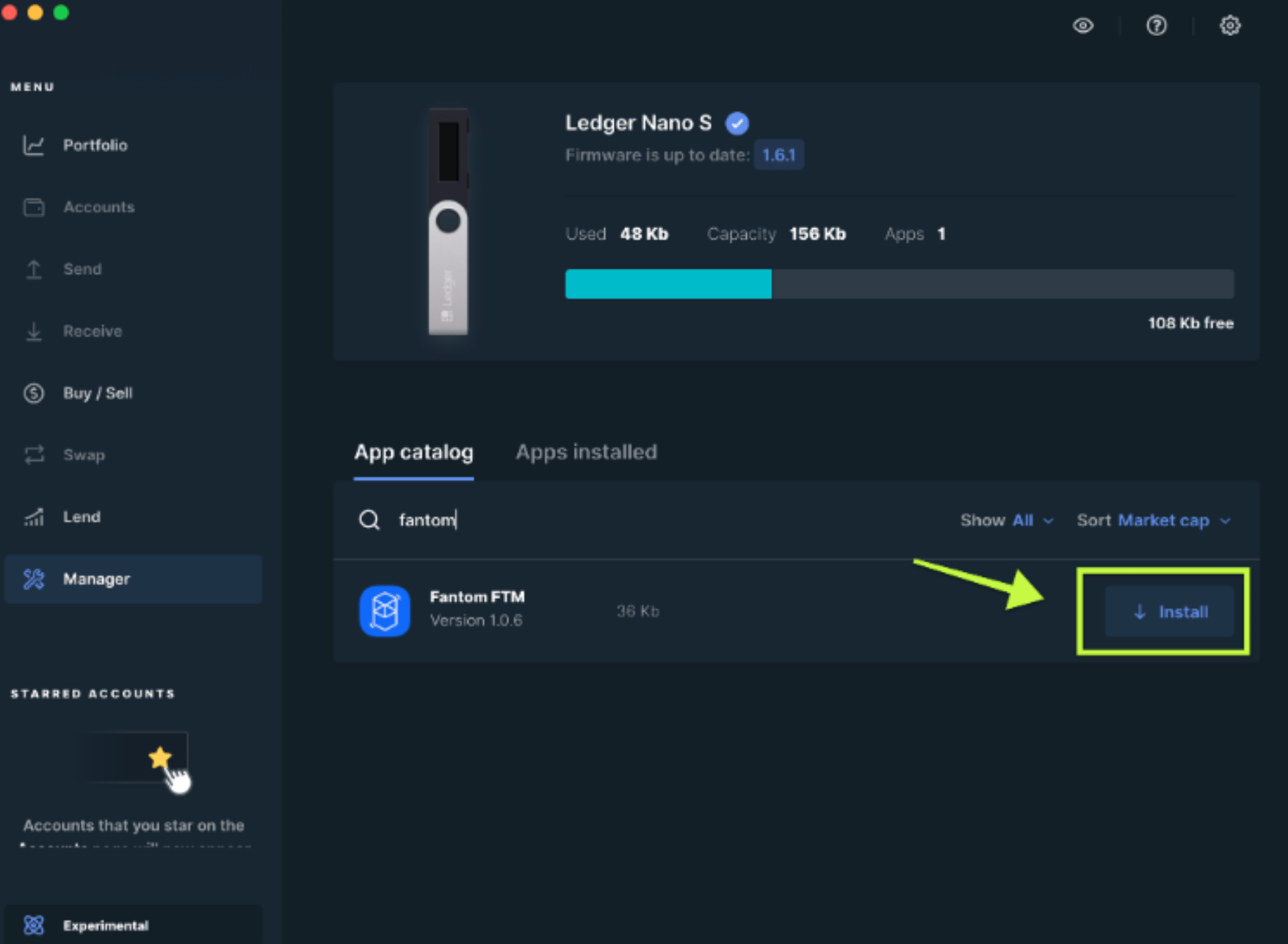 While Fantom Wallet gives immense functionality, it is not the safest option around, simply because it is a web or mobile wallet. However, the Fantom Foundation has enabled its users to connect their Fantom Wallet with the Ledger Hardware Wallets (Ledger Nano S or X). 
Installing Fantom Wallet on your Ledger device starts by logging into your desktop application of Ledger Live and installing the Fantom FTM version 1.0.6. Once that is done, users can freely interact with their Fantom Wallet through their Ledger divide. They have the option to see address info as well as balances, send and receive FTM tokens. They can also stake FTM, mint sFTM, and access the Fantom DeFi suite. 
It's important to note that Ledger Wallets support only FTM Opera mainnet tokens, meaning that sending FTM ERC-20 or BEP2 tokens will result in a token loss. 
Conclusion
Fantom Wallet is the best way to store and utilize your FTM tokens, both because of the functionality and the security it provides. As the wallet is created by the Fantom Foundation, it offers everything a Fantom ecosystem user might need. Through the wallet, users can send, receive and hold FTM and other tokens, stake their tokens, and even contribute to the overall network by participating in its governance. 
However, the inability to store other popular tokens might be a problem for users that want to diversify their holdings. 
When it comes to safety and security, it is greatly advised for people to utilize the wallet through a Ledger device, mainly because of the additional features that the regular Fantom Wallet currently does not possess.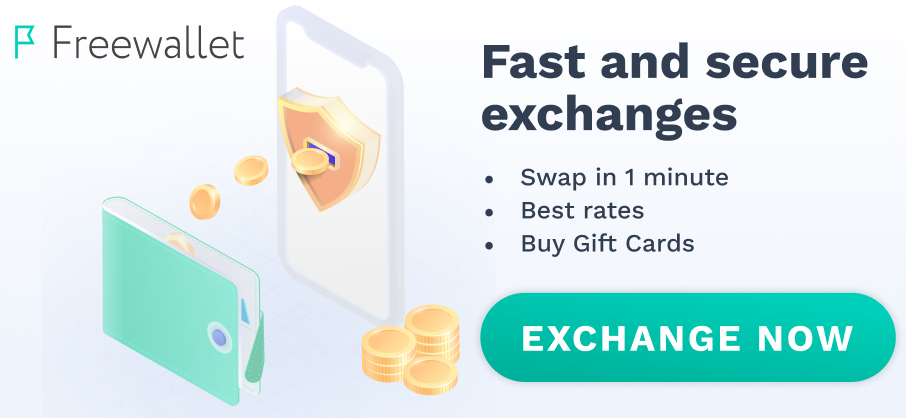 Вывели на прошлой неделе с фантома у меня все активы. Какая безопасность после этого?)))
Martin Alekseevich
19 March 2021
Decent wallet