5 Things To Consider When Choosing An Altcoin For Investment in 2020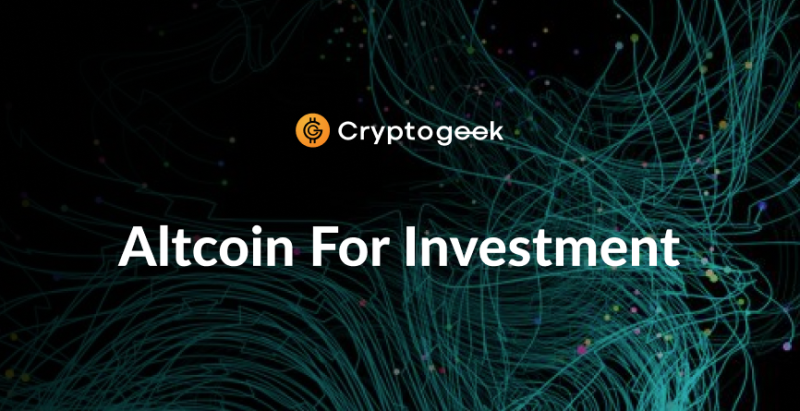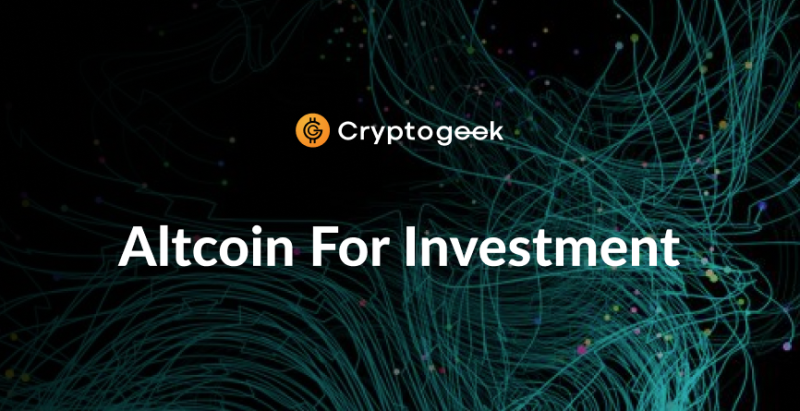 Two years ago, in 2017, people invested in cryptocurrency and ICO so enthusiastically that it didn't bother them much what exactly they were paying for. The market was growing, the prices were on the rise, and it looked like all of it would last forever. Well, for the most of altcoins and Initial Coin Offerings, it didn't.
Now, in 2020, it is clear that most of ICOs turned out to be a waste of money for its investors. Reportedly, by May 2018 around 92% of ICOs turned out to be failures. Some projects were too weak to fulfill the expectations of both investors and developers, while others were designed solely to bait funding and then vanish right after it gathers a good amount. 
The same is for many altcoins. Now people know that you would rather lose than win if you invest in a random little known altcoin.
Get profits with HODLing on Binance Earn
Now, when most of us have realized that cryptocurrencies should not be associated with making easy money out of nowhere, the most relevant questions are how to invest wisely and which altcoin to choose. There are over 2,000 of coins to choose from. So which one is the best in 2020?
Make Sure That The Project Is Alive
No, this is not a joke. Some people forget about this seemingly obvious thing and invest in dead altcoins, abandoned by its own creators. It needs to be mentioned that there were a lot of projects launched in 2016-2017, on the peak of cryptocurrency popularity. Unfortunately, many of them were abandoned in 2018-2019, when cryptocurrency prices were on the bottom. At the same time, now these coins can still be available for purchase on some cryptocurrency exchanges. 
Such investing behavior is unacceptable. Before investing in any coin, carefully review the social media accounts of the project. If its official page hasn't been updated for the last several weeks or even months, you should definitely avoid buying it.
You should not only make sure that the project is still in existence, but also check if it's going to grow and develop. On the official website, you can usually see a Road Map of the project, so you can see if it correlates with reality.  Is the project actually moving forward? Are there any plans for the next few years?
Check If The Coin Is Available On The Markets
There are situations when you like the project, you see that it's active, but the coin you want to buy is not listed on the exchanges which are available for you. If the coin has a limited circulation, you will have a hard time buying and selling it.
You should consider two conflicting points when you check if the coin you want to buy is on the list. First, if you see that the coin is supported by big exchanges, it means that the asset is probably a trusted one and you won't have trouble finding a place to sell it. 
On the other hand, by the moment when an asset gets added to the big exchanges it always becomes more expensive. When you invest in a coin which hasn't been listed on the top exchanges yet, you have a chance to make a huge profit when it gets listed. There's a risk, so you should think about your strategy carefully.
If the coin is available only on small exchanges you should be prepared to wait until your limit order is filled for several days because of the low trading volume. There's a chance that your order won't be filled at all.
Check If The Coin Is Supported By Reliable Wallets
It's not safe to keep your assets on the exchange for long time periods. The exchange can be hacked;  it can change its storage conditions and fees.
We usually don't have significant tools of influence on the exchanges, so we never know for sure if we will be able to withdraw our coins.
If you want to invest in some altcoin, first of all you should check which wallets support it.  Are these wallets considered to be safe and reliable? 
Don't underestimate the importance of having a good and reliable cryptocurrency wallet. 
Read The Reviews (With Caution)
You should spend some time reading user reviews on different websites and social media. Websites usually provide more consistent reviews mentioning key features of the project, while social media (e.g. Reddit threads) mostly provide highly emotional comments made by passionate fans or haters of the project. 
You'll have to compare all the reviews to figure out which stance seems to be realistic, which one looks like an emotional overreaction, and which one is paid by someone.
Seeing several reviews could reveal many interesting facts about the project. This way you will have more information which will help you to decide if the project is worth investing. Another important factor is a degree of project's engagement in dialogue with its customers. If you see that official community and support accounts are active on social media and review websites, it's a good sign. Pay attention to the way they handle negative comments and possible help requests.
Don't Invest In Projects With No Innovations
Many altcoins basically have the same functionality as Bitcoin and other projects established a long time ago. If these altcoins can't offer any new features chances are little that they will grow later. Stay away from projects which can't offer anything new.
Conclusion
As cryptocurrencies are still relatively new phenomena we can wait for whatever possible surprises from them. Some highly criticized projects manage to survive year after year, while the respected ones lose its positions at times. The tips mentioned in this article are necessary to follow, but there's no guarantee you will find new digital gold. It's hard to predict where the luck goes, but it's easy to say that if you neglect these tips you may lose your investments fast.
---
---