Utorg Review 2021 - Is It Safe?
Aug 03, 2021
UTORG is a zero service fee cryptocurrency exchange that allows buying top crypto-currencies and accepts payments in 20 fiat currencies. 
This minimalistic and convenient service is available in 195+ countries, is easy to use, safe and 100% legal.
UTORG offers a familiar checkout procedure with most popular cards supported; it also guarantees a full refund in case of an error and provides a transparent order tracking option. 
Below there is a small article covering features and benefits of this platform in more details.
Contents
How to use UTORG
It is really easy. The good news is you don't even have to register to start creating a new order. Just fill in the express order form and verify your email address to allow the service to create a new account for you automatically. 
To finish the process, checkout with a card. The service allows choosing one of 20 fiat currencies including EUR to pay for BTC (EUR to BTC) and other supported coins.
Note that new users do have to take an identity verification on any platform, but the UTORG team managed to squeeze it into two steps.
Checkout with a card
The procedure is familiar to anyone who has ever shopped online. Just enter details of your card then authorize the payment by entering a code from the SMS. You can pay with any Mastercard, Maestro or Visa bank card (credit, debit, virtual). 
UTORG immediately processes payments of returning customers and sends coins to them; if you are new to the service, there is a verification procedure to be taken before any further order processing can be done. No worries though, it is short.
Identity verification
With UTORG it is almost fun. See for yourself. All you need is your ID (a passport, a driving license, depending on your location) and a selfie-camera on your device. Upload an image of your ID, pose in front of the camera for a liveness check and that's it. Of course you can use any device you have: a smartphone or a PC, or even alternate. 
Then give UTORG's ad hoc AI algorithm 5 minutes to get back to you with the result.
No worries about the money you authorized to be paid at the previous step. The deal amount is locked on your bank card account for the duration of the verification procedure. It will only be written off in case of a successful verification. Otherwise, the amount will be immediately released and become available to you as soon as the bank reacts. 
Likewise, the money is released if you don't take the verification procedure within 24 hours after creating the order. The order is then canceled.
UTORG is cheap
There is no service fee on UTORG. Moreover, the service pays the miner fee for you when you buy Bitcoin. 
UTORG has no hidden commissions and the purchase form indicates exact numbers for what you are going to spend and receive to your cryptocurrency wallet. 
There is a side note though that your bank can charge an additional conversion fee if the currency of your bank card is not in UTORG's fiat squad yet. For more details, address your bank.
Order status tracking
With UTORG you don't have to worry about the order status. Right after your payment is written off the bank card and coins are sent to the wallet indicated in the purchase form, the status of your order will be displayed in your UTORG account. Also there will be a link to the corresponding blockchain transaction. 
Your transaction history is available in your account as well.
Why UTORG is safe
UTORG team stands with the law and continuously implements best security practices, here is some evidence to it. UTORG is:
A licensed service provider in the crypto domain. In other words, UTORG has obtained all necessary permits to do what they do.
A holder of a valid PCI DSS certificate that proves compliance with top global standards and best practices applied to protection of bank cards and personal data of service users, as well as to fraud prevention.
In addition, payment systems like Visa and MasterCard implement their own protection mechanism to ensure secure payments. 
How about limits?
All exchanges have limits to transaction amounts, as they have to comply with laws and regulations against money laundering, financing of terrorism, cyber crimes and fraud. UTORG is a 100% legal business, so it has daily and monthly limits that can be increased through additional verification procedures (e.g. proof of funds). For more details, check the Limits and Fees page of the service website. 
Why should anyone choose UTORG?
True, all cryptocurrency exchange platforms have some similar functionality allowing users to perform a common range of crypto transactions they need. Yet, all services are different and cater to various audiences and segments: beginners, crypto enthusiasts, seasoned traders, investors, etc. UTORG is good for all, but what it sees as its key competitive edge is being friendly, simple and strictly to the point. No bells and whistles you may need once in a while, or, most likely never need at all. Just enter the order details in the form and go on.
A lot of effort was put into the UX to deliver a flow that is clear and smooth; even a newbie is unlikely to get confused with it. And even if a user happens to have questions, there is a detailed guide covering every step of the way and addressing the most common concerns of new users: payment processing, identity verification, delivery timing, refunds, troubleshooting, necessary warnings, etc.
Good enough? Then go to UTORG now and give it a try!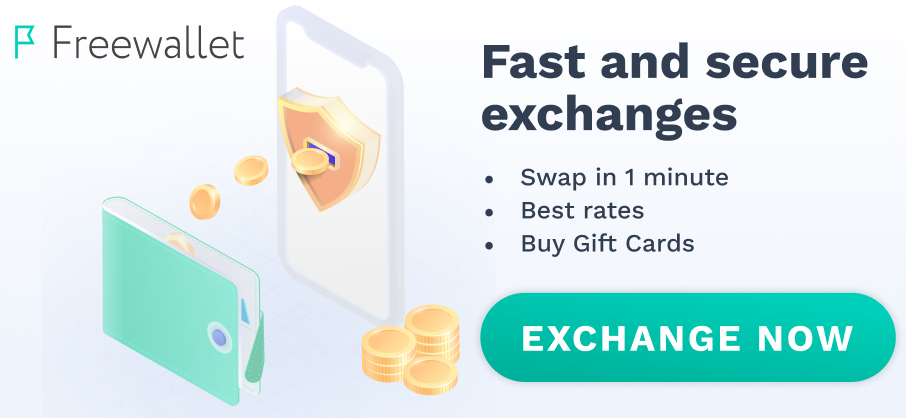 Fast and easy, make sure to save as favs
Very convenient service, fast flow especially KYC.
Live support for real works 24/7
Great ;) Thanks for the article, I heard about them when they had not yet started buying cryptocurrency