ABCC Review 2021 - Is It Safe?
Full address:
201 Henderson Road #09-21 Apex @ Henderson Singapore 159545
Fees:
ABCC provides free trading to their users.

Withdrawal Fees:
BTC 0.0008
ETH 0.005
XRP 0.1
LTC 0.0005
XMR 0.04
NEO 0.0025
EOS 0.3
DASH 0.002
BCH 0.001
QTUM 0.01
USDT 10
ADA 1
XLM 0.01
ETC 0.01
ZEC 0.001
DOGE 2
GAS 0
WAVES 0.002
XEM 4
ZRX 2
OMG 0.1
STEEM 0.01
FUN 35
LEND 50
WICC 1
CVC 5
GNT 5
BAT 12
SOC 10
REP 0.1
CND 50
DPY 0.8
XMX 500
RTE 100
EDG 20
GNO 0.1
May 29, 2020
ABCC is a Centralized cryptocurrency exchange based in Singapore. The exchange was launched in 2018. ABCC has 132 available trading pairs and 73 coins. 
Deposits are Free on the exchange. ABCC doesn't have Fiat deposits option. Margin trading option is not available on the exchange. 
According to the exchange website it says that "the platform is offering a world-class exchange for cryptocurrency that delivers a user-centric and frictionless experience".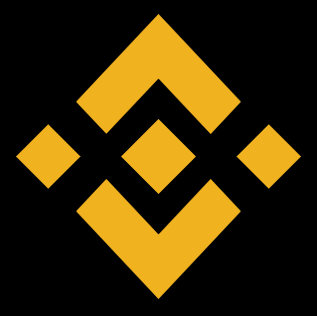 Get Profits with HODLing on Binance Earn
ABCC is developing it's own AT token. This token is aimed to reward their holders with shares of the site's profits and it also has got the new "Trade-to-Mine" model which is becoming more popular with exchanges. 
The exchange has a standard verification process. After the registration the trader is supposed to add the ID number and an image of your ID card or your passport's information page. It usually can take one or two working days. The exchange has a fee for the transactions. ABCC charges a fee of 0.1 % for every transaction, both for the buyer or seller. The withdrawal fees differ for different coins.
Telman
21 December 2020, 12:28 AM
I think it's ok , the funds haven't been lost.
Rogue
21 September 2020, 8:54 AM
The main feature of the centralized exchange is the speed. ABCC is, extremely fast, the depositing demands just 10-15 minutes. In my experience is truly fast.
Sirik
6 September 2020, 12:10 PM
If I were the editor of the cryptogeek, I'd give ABCC the highest marks. I don't see any downslides.
Alik
11 July 2020, 5:16 PM
The good Singaporian exchange. No complaints at all.
Neto
9 October 2019, 7:37 PM
The verification process happens fast and I like it very much. I was able to use the exchange an hour later after visiting the website, That's truly amazing, Maybe they are going to add the KYC soon. But at that moment you may trade without it. The website looks functional and it's really easy to manage how to use it.
Quincey
8 October 2019, 8:19 AM
I am the beginner on the exchange market and I started to trade with ABCC. What I like a lot it is the interface of the platform. I easily understood how everything goes here and make transactions. I've made a couple of them and haven's faced any issues.
Rammi
6 October 2019, 6:55 PM
Never heard of this exchange before and I tried to use it just a month ago. I was astonished by it. The exchange works great. I don't even need any support to solve something because I don't have any problems here. My transactions usually are completed fast and I can easily manage my funds at the website. At that moment that is my favorite exchange.
Constantin
5 October 2019, 1:08 PM
The ABCC is a new on the market and I enjoy trading here. First of all the web site has a good-looking design and simple-to-use trading tools. You are supposed to make just 1 or 2 clicks to complete the transactions or withdrawals. The good thing is the possibility to trade with the fiat money as well. In general I don't see any big problems so far.
Philip
2 October 2019, 4:49 PM
Nice exchange. It works without big fails and it's really easy in use. There is no hidden fee and limits. Simple and fast that's what we need from the crypto exchange.
Floky
26 September 2019, 6:46 PM
ABCC is the capable exchange. It's launched recently and it hasn't had any big bugs or hack attacks so far. I am trading here smoothly but I'm still not quite sure about the security of the exchange. There is no KYC and the regulatory risk is high, actually. Otherwise I can easily trade here, the trading system works without failures.
Killjoy076
24 September 2019, 7:52 PM
That's what I was looking for, I'm really glad to explore this exchange. I shouldn't fight with the support just to have the ability to trade and have my account verified. There isn't a big fee and the website charts look understandable and shows real rate of the coins. Without any exaggeration the exchange is perfect.
zippin
23 September 2019, 7:19 PM
Good place to trade, haven't seen any obstacles for that. If you have no clue 'bout crypto and have no experience it trading you wouldn't find better place than this exchange. It demonstrates a good level of the service and it looks pretty solid.
Geo
22 September 2019, 10:09 PM
Well, there is no KYC. I think it's great. Somebody can say that it can threaten security but for me the KYC process can threaten the desire to trade. The verification doesn't take a long time and you can trade just right away without additional useless features.
MOHAMED
21 September 2019, 3:32 PM
Trading here since this summer and I am satisfied with that. I wish they have more pairs and fiat but is's still fine with me. Everything is fast here. No need to wait for ages to make something. These guys shows a proper work.