RuDEX Exchange Review 2023 - Is It Safe?
May 29, 2020
Decentralized exchanges (DEXs) have become increasingly popular in the past few years due to the benefits they offer to users, such as improved security, privacy, and control over funds. RuDEX is one such platform, offering a decentralized exchange experience built on the BitShares blockchain. In this review, we will take a comprehensive look at RuDEX, including its features, user interface, and security measures, among other things.
Features
One of the key features of RuDEX is its decentralized nature, which allows users to retain control over their funds. Unlike centralized exchanges, users do not have to deposit their funds into the platform, which reduces the risk of hacks and theft. Additionally, the platform does not have the ability to freeze or confiscate funds, providing users with greater freedom and control.
Another noteworthy feature of RuDEX is its support for multiple cryptocurrencies, including popular assets such as Bitcoin (BTC), Ethereum (ETH), and Litecoin (LTC). The platform also supports assets from the BitShares blockchain, including BitShares (BTS), Steem (STEEM), and EOS (EOS). This wide range of assets offers users a diverse investment opportunity, as well as the ability to trade between different cryptocurrencies.
RuDEX also offers a user-friendly interface, making it easy for both new and experienced users to navigate the platform. The platform provides users with an overview of the current market trends and prices, as well as access to trading tools such as order books and trade history. Additionally, RuDEX offers a mobile app, making it possible to trade on the go.
User Interface
RuDEX's user interface is designed to be simple and straightforward, allowing users to quickly and easily access the platform's features. The platform's main dashboard provides an overview of the current market trends, with detailed information available for each cryptocurrency. Additionally, the platform's order book and trade history provide users with a comprehensive view of their trading activity.
The platform's mobile app is also well designed, offering a similar experience to the desktop version. The app allows users to monitor their portfolio, view market trends, and execute trades from anywhere, making it an excellent option for on-the-go trading.
Security
As a decentralized platform, RuDEX offers users greater security than centralized exchanges. With no central authority holding user funds, the risk of theft or loss due to hacks is significantly reduced. Additionally, the platform's code is open-source, making it possible for users and security experts to review and verify its security measures.
However, it is important to note that users are still responsible for securing their private keys and passwords, which are used to access their wallets on the platform. As with any decentralized platform, users must take precautions to ensure the safety of their funds, such as using strong passwords and storing private keys securely.
Fees
RuDEX operates on a transparent fee structure, with fees charged for trading, deposit, and withdrawal transactions. The platform's fees are competitive with other decentralized exchanges, and users can view a complete list of fees on the platform's website.
Conclusion
Overall, RuDEX offers a promising decentralized exchange platform, providing users with a secure, user-friendly, and accessible trading experience. With its support for multiple cryptocurrencies and transparent fee structure, RuDEX is a strong contender for those looking for a decentralized exchange. While users are still responsible for securing their private keys and passwords, the platform's decentralized nature provides a level of security that is not available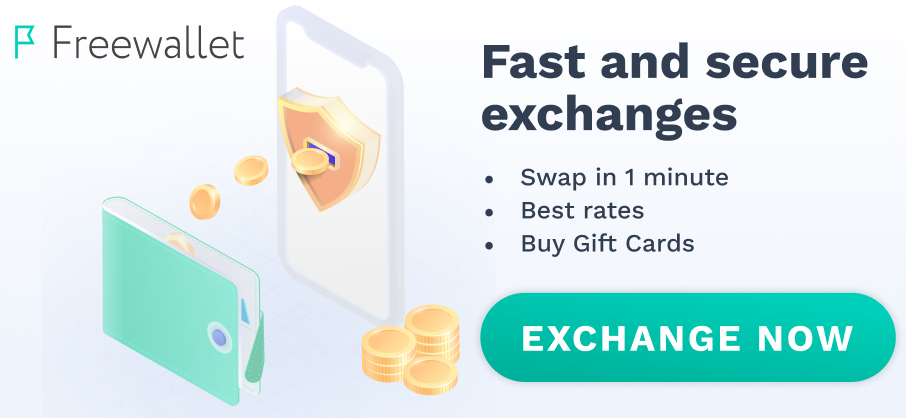 It provides a full anonymity. It's a good thing when you trade online
I like the anonymity here and fast registration, I don't need to spend much time on some side things, it's great.