Indodax Review
Full address:
Gedung Millennium Centennial Center Lt.2, Jln. Jend. Sudirman No.Kav 25, RT.4/RW.2, Kuningan, Jakarta
Fees:
In order to access the Indodax fee schedule, please visit https://help.indodax.com/ketentuan-dan-persyaratan-indodaxcom/ and click "Transaction Fees".
May 29, 2020
Indodax is one of the biggest crypto exchanges in Indonesia. It provides cryptocurrency pairs against BTC and IDR, Indonesian Rupiah. 
Using the centralized Indodax platform, Indonesian users can buy and sell Bitcoin, Ethereum and Ripple in exchange for local fiat currency. Indodax mobile app is available for both Apple and Android users. 
The website has English, Chinese and Indonesian language versions. Customer service is available via phone, email and Live Chat.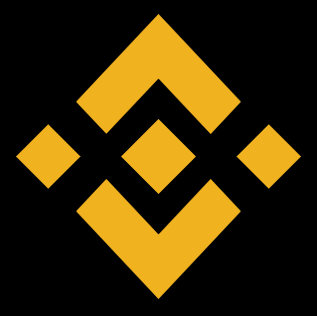 Get Profits with HODLing on Binance Earn
Rudi
5 January 2020, 11:19 AM
Indadax is the old and solid crypto exchange. It has a big expirience and provides great service even not for Indonesian. They used to focus on the local market, but now I see that they are open to the world and actively working with the traders from all over the world.
Salem
1 December 2019, 9:07 PM
It's a Perfect crypto exchange, in my opinion. It shows a stable work without big failures. Furthermore, I appreciate how they are working with the traders and giving them a great service.
Ludvig
30 November 2019, 10:44 AM
I heard that indodax is the most popular exchange in Indonesia, and I understand why. I'm not from Indonesia, but after the kyc I can trade here without any issues and problems, moreover, at that moment the big part of my operation I conduct in my mobile app. I really enjoy using indadax.
Rory
26 November 2019, 1:46 PM
I think despite all the good things the exchange has an unreasonable high fee. I understood, that I lost a relatively a big amount of money while trading here. But, as I said, the exchange is good, but the fee is still high.
Namless
12 October 2019, 2:42 PM
It's so easy to trade here, i used to think that even the child is able to figure out how to use the exchange, but the important think that, the exchange is really working, all the operations are completed successfully. Great one.
Killingjoke
11 October 2019, 9:55 AM
I was surprised that Indonesian exchange is able provide so qualified service in English, the support replies fast and does it in very good English. Well done, mates. I'm hoping they will carry on.
Tornike
9 October 2019, 9:11 PM
good to know, that it has Fiat currency. Also it has a lot of positive reviews according to the different source. The exchange seems credible abd proper.
Virgil
6 October 2019, 10:40 AM
The exchange has the easiest trading page in the market, there are just litteraly two buttons buy and sell. Well, some traders can say that is too simple and it doesn't provide the full possibility of a trading, but for me that's enough and convinient, extremely easy in use.
Mark
5 October 2019, 12:48 PM
The exchange probably is good for Indonesia, if you are not from there you are supposed to do the KYC. As you know it's a long and annoying procces. Moreover, eventually you may not to complete it due to some reasons and you are risking to spend a lot of time on it. I'd advise to think carefully about this platform, but, frankly speaking it has some advantages, like fast transactions and mobile app.