Independent Reserve Reviews 2021 - Is It Safe?
Fees:
Trade commission: As low as 0.1 %, see Trade Volume Discount section below
Electronic Funds Transfer deposits: Electronic Funds Transfer deposits of $AUD 100.00 and above are free
(smaller deposits incur a $0.99 processing fee)
Incorrect / Missing Reference: $20.00
SWIFT deposits: SWIFT deposits of $5,000.00 equivalent and above are free
(smaller deposits incur a $15.00 processing fee)
Cryptocurrency deposits: Free
Australian AUD withdrawals: Free
International or non-AUD withdrawals: $20.00
Bitcoin withdrawals: BTC 0.0002
Ether withdrawals: ETH 0.001
Bitcoin Cash withdrawals: BCH 0.0001
Litecoin withdrawals: LTC 0.001
Ripple withdrawals: XRP 0.15
Airbridge™ API: Free
Jun 08, 2021
Exchanges are emerging all around the globe. In different countries, cryptocurrency trading is treated differently. With more regulations, it becomes harder for some trading platforms to meet the requirements and continue their operation. However, some exchanges eagerly do their best to follow the rules and present fully legal service. In Australia, one of the biggest legit cryptocurrency exchanges is Independent Reserve. From this review you will learn is Independent Reserve safe, what features does it have, is Independent Reserve a scam, what fees are collected by the platform, and so on.
What Is Independent Reserve?
Independent Reserve is an Australian cryptocurrency exchange launched in 2013. The platform is one of the first crypto exchanges established in the area. Independent Reserve is used by the residents of Australia and New Zealand. As of June 2021, there are over 200,000 users on Independent Reserve, individuals, businesses, and thousands of self-managed super funds among them. The US residents cannot trade on Independent Reserve.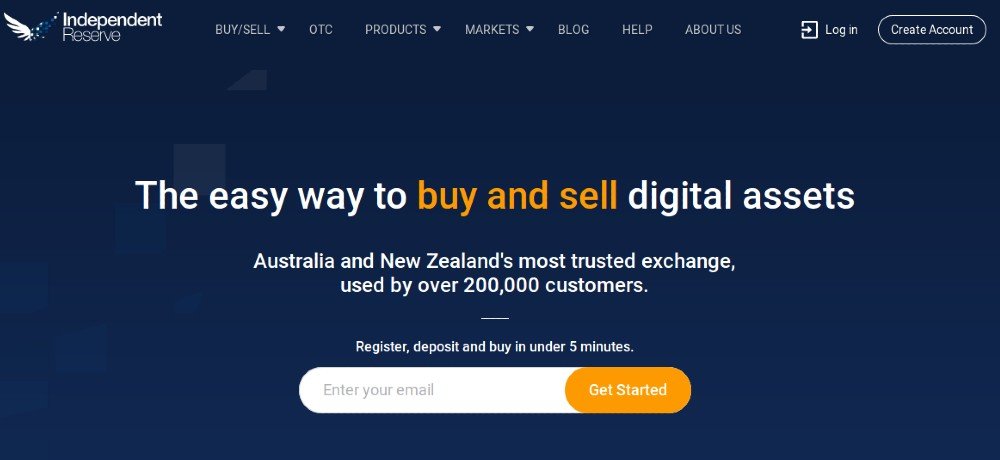 The exchange is characterized by full compliance with regulations and officially established relations with regulators. Independent Reserve is a part of the Australian Digital Commerce Association (ADCA). It means that the company is subjected to thorough audits and can be trusted. Ironically, in opposition to its name Independent Reserve is actually supervised which is rather a good thing as far as the exchange deals with customers' money. AUSTRAC (the Australian Transaction Reports and Analysis Centre) and ADCA have worked together to create a juristic framework for the Australian cryptocurrency laws.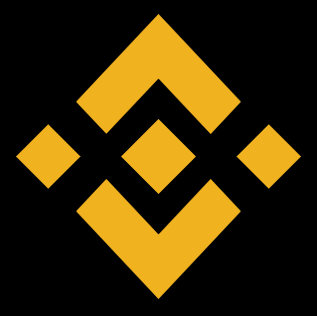 Get Profits with HODLing on Binance Earn
What makes this exchange independent in some sense is the fact that it doesn't use a third-side architecture. Independent Reserve is based on a unique technology called the "Airmarshal™ platform". The technology makes the exchange fast, stable, and safe. 
Main Features
One of the features making Independent Reserve very convenient for many users is that this exchange allows trading fiat money. The set of the supported national currencies includes the American dollar (USD), Australian dollar (AUD), New Zealand dollar (NZD), and Singapore dollar (SGD). This makes Independent Reserve an entry cryptocurrency platform — a service launching cryptocurrency experience for people who didn't have any crypto coins before registering on Independent Reserve. To deposit fiat money you can use Osko/PayID. Trading of the pairs that include fiat currencies is executed via EFT and SWIFT.
As for cryptocurrencies, Independent Reserve supports over 20 coins including Bitcoin (BTC), Ethereum (ETH), Tether (USDT), Ripple (XRP), Polkadot (DOT), Chainlink (LINK), Litecoin (LTC), Basic Attention Token (BAT), and many other popular currencies. 
We are pleased to announce two new listings:

🔹 @Cardano | #ADA
🔹 @Uniswap Protocol token | #UNI

Deposits & withdrawals will be enabled on 6 June and trading will go live on 8 June at 11 am Sydney time.@CardanoStiftung @IOHK_Charles #Cryptohttps://t.co/5QnmJQzbmf

— Independent Reserve (@indepreserve) June 3, 2021
As Independent Reserve is fully compliant with the law, you should be prepared for verifying your identity. KYC-check is obligatory, You cannot trade on Reserve without completing the procedure.
To avoid losses, on top of market orders traders can use take profit, limit, and stop-limit orders. Such a set of order types is far from being big but let's not forget that there are exchanges that support only market orders.
To make it easier to dive into the cryptocurrency sphere, Independent Reserve provides corporate customers with such info as tax estimator, monthly and annual reports, BGL integration, and other features. More than that, it is possible to convert the amounts into fiat money for a better idea of value.
Independent Reserve has a native trading bot that executes the trading strategies from the exchange's library. That's an easy solution to get an idea of what automated trading is without much hassle. There is an API tab on the exchange website. It has detailed instructions for those who need to use the exchange functions via API.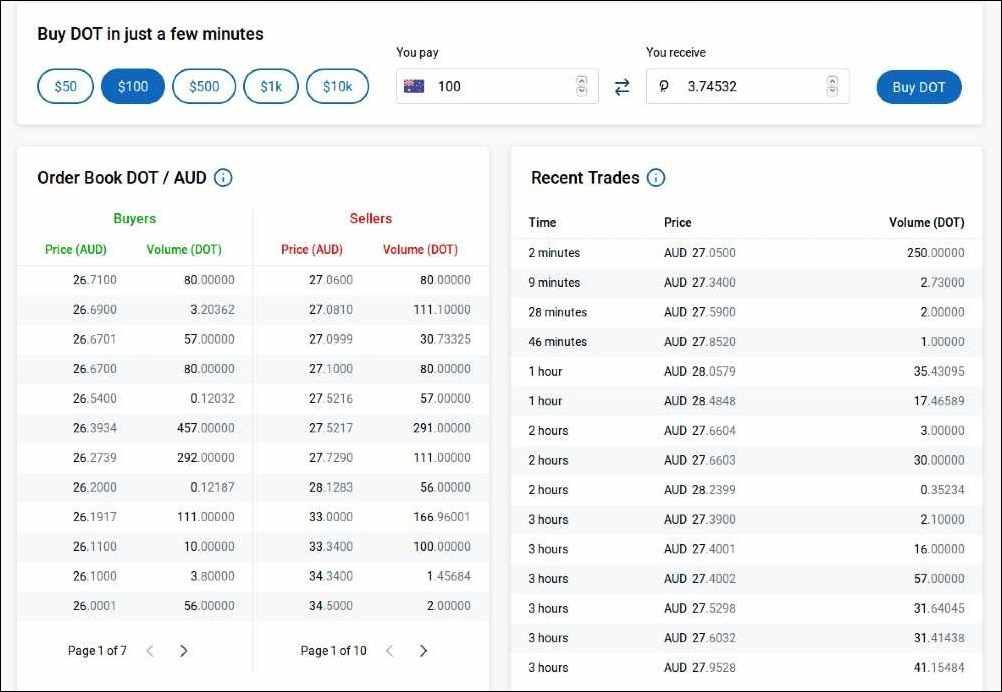 It is possible to upgrade an account to VIP status. It will unfold some extra features including OTC trading which can be a much better option for those who trade in large volumes and don't want to risk their money in turbulent periods which are almost constant on the crypto market. Other important features available for upgraded accounts are lower fees and insurance against theft and loss.
Fees
Independent Reserve doesn't favor makers over takers. Both categories of traders are charged a 0.5% fee. This commission level is way bigger than on many top exchanges. Happily, this fee can be decreased. The more you trade per month, the fewer commissions you pay. 
Fiat money deposits are not free. The fee depends on the payment method and can reach up to $15. AUD withdrawals are free. Withdrawals in other fiat currencies are $20. Withdrawals of crypto coins differ from currency to currency. The BTC withdrawal fee is 0.0001. It's worth saying that some users accuse the platform of implying hidden or untransparent fees. Unfortunately, the authenticity of such claims cannot be verified.
Is Independent Reserve Safe?
Cryptocurrency trading has the only goal — gaining profits. Therefore, you must be sure that the exchange you use is trustworthy so you won't lose the earned money in a hacking attack or fraudulent activity. Let's see if Independent Reserve is a scam or a trustworthy operation and how the safety of funds and personal information are employed. 
We already know that Independent Reserve is special with its ties with institutions and strive to be under cryptocurrency-related regulations. It means that the company isn't likely to be a scam and that it has to do a serious job to protect the users' funds and data.
However, if we look at the reviews by alleged Independent Reserve users, we will find out that some of them are far from being satisfied. Many people suspect Reserve in setting inadequate prices. Allegedly, the exchange's team could use this tactic as a hidden fee. The flat fees strike some people with unexpectedly high levels.
In general, it seems that people like the exchange before they try to withdraw some of their money. That's the moment when they face troubles, usually associated with higher fees or other obstacles while cashing out. The amount of such reports is not that big considering how many people do use this exchange, so basically we advise you that if you want to try Independent Reserve, it's better to be careful and see what are the prices on the exchange and learn about the real fees before you invest your money there. Some of this info can be obtained via the support team. Unfortunately, reviewers claim that the support team is poor, too.
Because some of the stories told by users are quite untypical, we should warn you that probably Independent Reserve has some specific issues that must be taken seriously. The fact that the platform is regulated can be a positive factor if you face troubles with Reserve as it is easier to sue a company that is not anonymous, etc.
As for the security measures presented by the platform, Independent Reserve provides enough tools to ensure that cyber criminals of all kinds won't be able to steal money. The users' data including personal info and private keys are stored offline in the underground vaults in several locations. All this data is encrypted.
Users can dramatically elevate the security level of their accounts enabling 2-factor authentication (2fa). This protection measure creates an additional security layer making it nearly impossible for criminals to log in to your account or withdraw your money once they manage to sign in. When actions like this are requested, the requester is obliged to provide a one-time password that can be generated only on the account owner's mobile device via the special app. So no one who cannot obtain a user's device will be able to steal money or change the password, etc.
Conclusion
Our verdict is as follows: Independent Reserve does a lot to safeguard your money and personal information from cybercriminals but they seem to be not as transparent in their fees and prices policy as the legit company should be.
Chris Raymond
16 October 2020, 10:34 PM
its the best for Australia. Real trading between individuals, no spread to pay like buying of most exchanges, where its 3% r more for some coins. If they provided a debit card option that would be even better.
Lex
29 January 2020, 7:05 PM
Trading options are great.