EtherDelta Exchange Review 2022 - Exchange Is Shut Down
Fees:
Trade ~0.0003 ETH
Cancel Order ~0.0002 ETH
Fees:
Trade ~0.0003 ETH
Cancel Order ~0.0002 ETH
May 28, 2021
WARNING! As for now, the EtherDelta exchange doesn't work. The website is still online but the functionality isn't there. You can use the chat and it is used by those who want to withdraw their funds from the exchange to get info about the ways money can be cashed out. Below you can see a review written by CryptoGeek before the EtherDelta shut down.
What Is EtherDelta?
The EtherDelta exchange is a cryptocurrency trading platform based on the Ethereum blockchain, as well as ERC20 standard tokens. The exchange was established in Chicago in 2017. The platform is based on smart contracts, with the help of which all contracts are carried out inside the website (purchase, sale, withdrawal of funds from the wallet, etc.).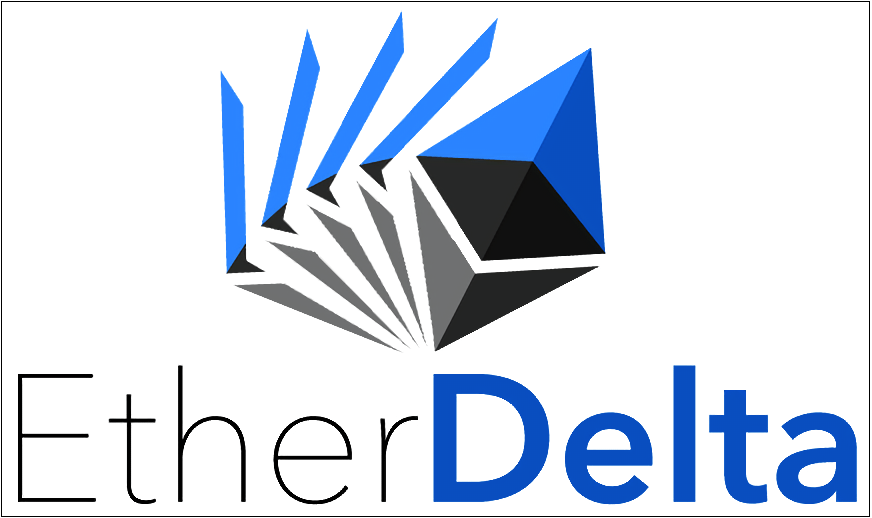 The EtherDelta exchange was launched by Zac Coburn. Right after launch, EtherDelta became a favorite of traders due to its unique design of using smart contracts to manage trading through user wallets without additional registration.
EtherDelta is a decentralized exchange that is being developed by the Etherboost team. Decentralized exchanges do not require third parties to store your funds. You always directly control your coins and make transactions only with those who want to buy or sell your coins. Most often, decentralized exchanges do not require you to provide personal information. Decentralized exchange servers are distributed worldwide, which reduces the risk of server downtime.
Features
EtherDelta is a well-designed and great implemented exchange that helps to solve centralization problems such as lack of privacy, etc. But, like any other service, this platform has its own disadvantages. Here's a summary of the pros and cons of EtherDelta.
Pros:
Cryptocurrencies. The exchange offers a wide range of tokens for traders;
Registration. No additional registration is required other than registering your personal wallet;
Support. The exchange has very good customer support;
Security. It is safer than centralized exchanges;
Fees. EtherDelta transaction fee is low (0.3%);
Investments. The exchange is an excellent option for investors oriented to new tokens, especially after the issue through ICO.
Cons:
Speed. Trading is relatively slow compared to other centralized platforms;
Interface. The trading interface of the exchange is quite complicated, especially for beginners;
Tokens. The platform supports only ETH and ERC-20 tokens.
EtherDelta Fees
A small commission is charged for depositing/withdrawing funds, as well as trading on the platform, which goes to cover the services of miners processing transactions on the Ethereum blockchain. However, the platform itself does not take commissions, except for 0.3% from orders of takers. EtherDelta does not charge any fees to manufacturers, thereby contributing to liquidity on the exchange. This is a very strong competitive advantage in the market and is especially beneficial for investors who are not interested in receiving existing orders from the order book but prefer to try their luck with the manufacturer's orders.
On Etherdelta the payments are made in "GAS". This is a fee for executing transactions committed on the Ethereum blockchain. Traders on EtherDelta have the opportunity to choose a commission in the "Gas Price" section. If you set a higher gas price, the order will be executed faster, because more miners will be motivated to process it.
How to Get Started with EtherDelta
In case to register on EtherDelta, you have several options. You can either create a new account on the exchange website or import an existing Ethereum cryptocurrency wallet account. You can also sync Ledger Nano S and MetaMask wallets with the platform. 
New Account
To create a new account, just click on the "Account" button and then "New Account" on the main page of the platform in the upper right corner.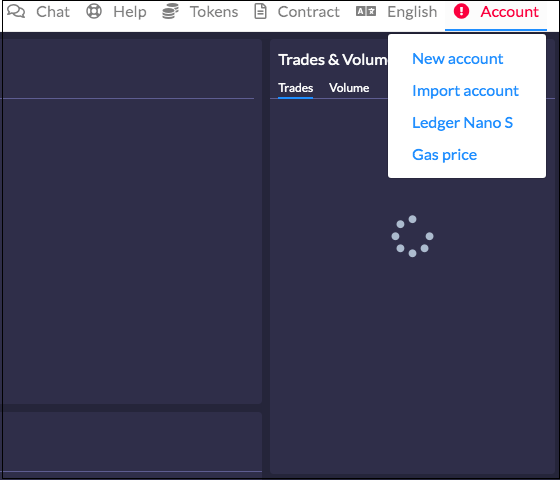 The service will generate an Ethereum address for you, as well as private keys that will help you to get access to your account. Back up it and keep it in safe places. Make sure, you have written it down, without private keys you can not withdraw your funds.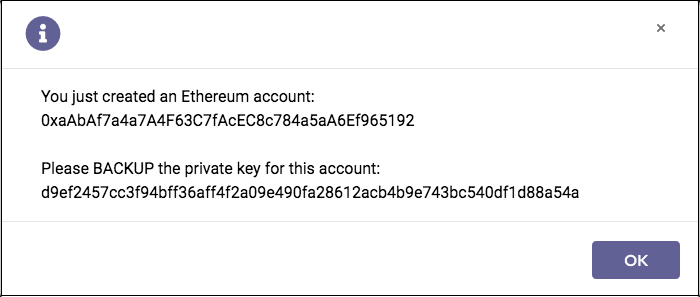 Ledger Nano S Integration
This way to manage the secret keys of smart contracts in EtherDelta is the easiest. To do this, you need to connect the Ledger Nano S hardware wallet to the computer, configure the Ethereum program, and then enable the smart contract data and Internet browser support. After that, your device will appear in the balance field in your personal account on the exchange website. It will be recognized, and the funds on it will be automatically displayed on your wallet in EtherDelta. When you make a transaction, you just need to confirm it on your Ledger hardware wallet.
Metamask
This is an intermediate wallet, which is a special extension for the Google Chrome browser. It is not as secure as a hardware "cold" wallet, but it is convenient enough and can be downloaded for free from the Play Market. Install a wallet and create a password that will give you access to the wallet address and secret key. In the right corner of your personal account on Etherdelta your MetaMask account will be displayed, and with this extension you can also easily manage smart contracts on the exchange.
How to Use EtherDelta 
Only cryptocurrency pairs of ETH and currencies created on the basis of its blockchain are traded on the exchange. This platform is popular with ICO organizers because when a new token of the ERC20 standard is created, it automatically gets to this exchange.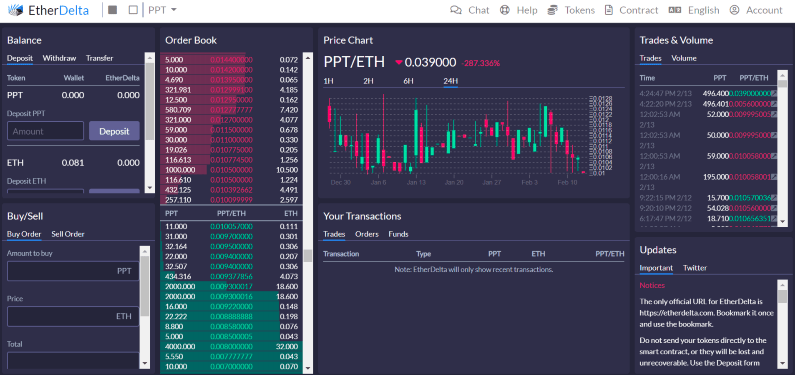 To buy or sell the required EtherDelta token, you need to select it from the drop-down list, select the direction of the transaction (Sell or Buy) and indicate the amount of the transaction.
The formation of applications for purchase and sale is free of charge. A commission for "gas" for a smart contract is charged for the execution of the application, that is, payment to miners for processing transactions. The user has the right to independently determine the size of the commission, but keep in mind that if you specify a small commission, you may have to wait a long time for the execution of your application, and a high fee increases your chances of a quick money transfer.
Deposit
EtherDelta does not accept any other deposit methods other than cryptocurrencies, so new cryptocurrencies are actually limited in trading on EtherDelta. If you do not have cryptocurrencies, but want to start trading on this exchange, you must first buy cryptocurrencies on another exchange, and then, as a second step, place them here.
Customer Service
Unlike other exchanges, EtherDelta does not provide a frequently asked questions (FAQ) section on its website. Instead, it has a "Help" drop-down menu that provides users with useful resources, such as Twitter, Reddit, YouTube, Chat, Guides, etc.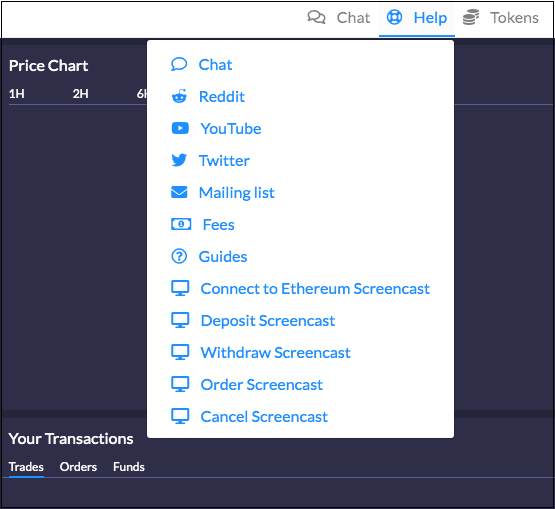 Chat allows users to interact with EtherDelta representatives. The peculiarity of this chat is that it is a public chat. This means that all conversations will be visible to all users of the platform.
On social media and forums such as Reddit, the team provides more information about EtherDelta and how various features work within the platform.
Is EtherDelta Safe?
Due to the fact that EtherDelta does not need to create a separate account and store all personal data on it, an account on this exchange is considered one of the most reliable. The client can get access to funds on the exchange only through his private key. But even such a powerful security system has its own vulnerability: hackers can obtain a secret key through phishing sites.
To provide security, EtherDelta has implemented impressive features such as decentralized operations, personal wallet integration, multi-factor authentication, passwords, and the use of smart contracts. However, despite these efforts, EtherDelta was attacked in December 2017.
The attack was a phishing scheme on the EtherDelta DNS server, where an attacker supplanted a copycat version, resulting in the loss of $ 305 ETH and $ 244,000 and several ERC-20 tokens. This attack caused some people to abandon EtherDelta for other exchanges.
The attack on EtherDelta is a demonstration that, despite all efforts, no system can be 100% secure.
Conclusion
This exchange has several advantages: decentralization, reliability, a large selection of tokens, the absence of commissions for depositing, and withdrawing funds. At the same time, a fairly narrow circle of cryptocurrencies is traded on the exchange, so not everyone can like it.
However, EtherDelta remains an impressive Ethereum-based token exchange platform without the need for centralized exchanges. Although the interface can be intimidating for beginners and only process ERC-20 tokens, its capabilities and attention to security are impressive.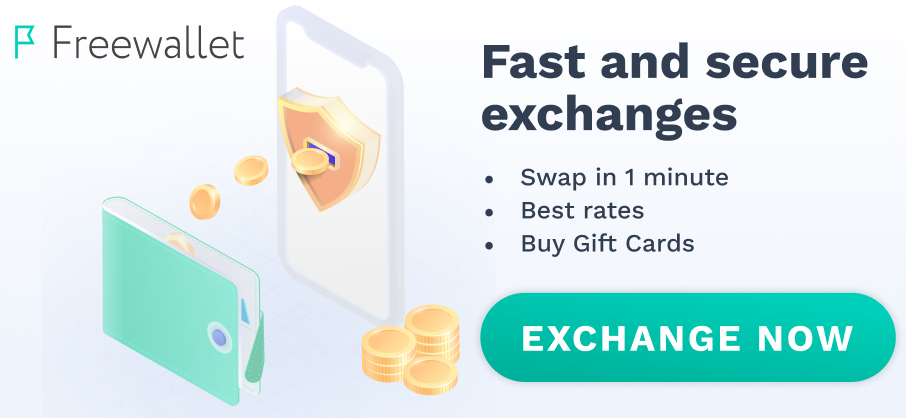 Jacqueline B. Edwards
7 December 2021
How can I get my coins from EtherDelta? Is the site legitimate for retrieving your coins?
Please help me i want to withdraw telcoin tokens but the site is not responding after selecting telcoin token from the drop down list. any help would be appreciated.
The simple registration is a big advantage. Good to see that thing.