Cryptology Review 2021 - Is It Safe?
Sep 14, 2021
When you've become a crypto trader, where have you started?
Personally, I didn't start from large exchanges. I considered them too complicated. 
Time and experience taught me how to deal with big crypto exchanges, but simplicity has always remained something I look for when it comes to choosing a platform for my trading activity.
Inspired by this thought, I started thinking of the main characteristics an exchange platform should have to make traders and investors' lives easier.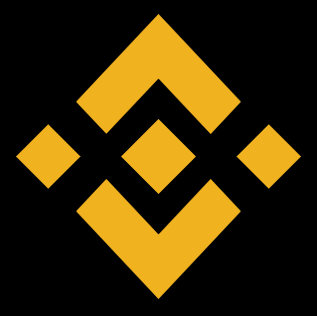 Get Profits with HODLing on Binance Earn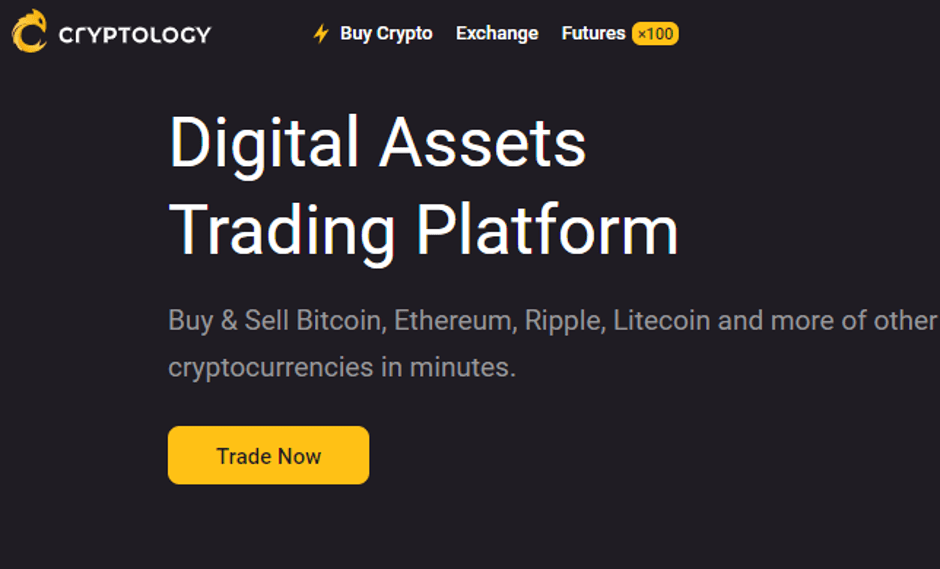 Cryptology is a very easy-to-use crypto exchange platform that offers many advantages to both newbies and expert crypto traders and investors. This review will allow you to judge for yourself how simplicity can help you, even if you are a pro.
Combining this personal list of the six characteristics a crypto exchange should have and Cryptology's features, I've tried to assess the pros and cons of a crypto exchange with no fees for futures trading. 
The Six Characteristics that will make crypto traders' lives easier
Easiness


The easier the platform, the faster the operations. And speed is fundamental in trading. Have you ever got stuck in a large trading form while your coin was about to crash? If you have never experienced such pain you can't really appreciate an easy exchange.

Low Fees

The nightmare of every trader and investor. I guess you don't want your money eaten by rollover, entry, and exit fees, am I right?

Supported Countries


The geographical issue is something I would add to my early-days-as-a-trader journal. When I started, it happened that I had already signed up to the exchange, set up my 2FA, went through the painful - but necessary - verification process, and waited for confirmation. Once everything was ready and I couldn't wait to make my first order, a suspicious pop-up appeared telling me that margin trading wasn't available in my country. My bad.

Leverage

Could you imagine your trading life without leverage? Even if risky, leverage is what allows skilled traders to multiply their earnings.

Number of Pairs Available


If you had to analyze a lot of markets daily, would you prefer to focus on the main currencies or to check every crypto available? I think this is up to you. But platforms with fewer pairs shouldn't be judged negatively. It's just a matter of choices.

Easy Withdrawal


How hard is it to withdraw your money? This is a very important question: one of the best things about cryptos is transaction speed and simplicity. We don't want to lose this advantage when it comes to turning them into some fiat.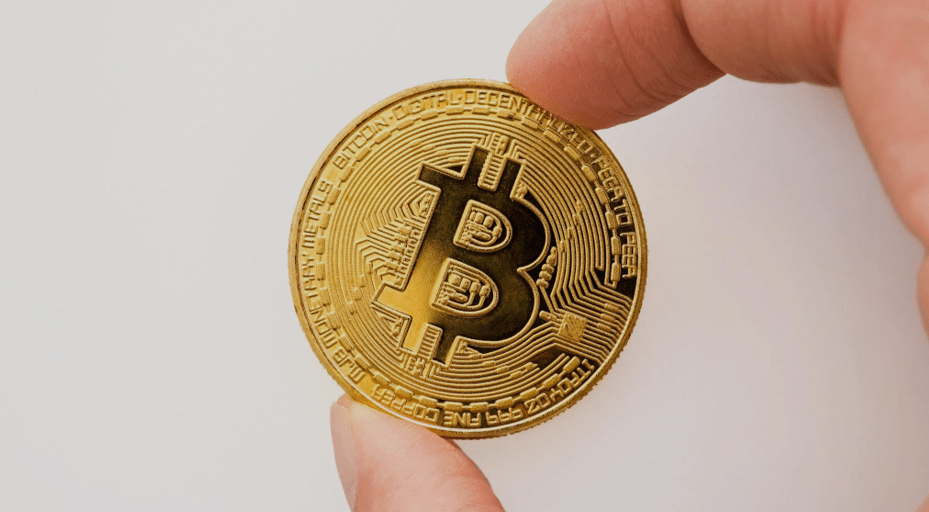 Cryptology review: the crypto exchange with zero fees for futures trading
Cryptology is a crypto exchange and crypto futures trading platform with fees as low as 0% and a $100-worth bonus for new users. 
In fact, from August 3 to September 30, 2021, you will have the opportunity to trade crypto futures with 0% fees and get $100 for your first $100 deposit. All this with leverage up to 100x.
This review of Cryptology will allow you to discover the pros and cons of this crypto exchange: from the signup process to deposits and withdrawals, you will acknowledge its characteristics to profit from these time-sensitive offers. 
Cryptology Earn, A New Feature Review
In September 2021, Cryptology launched a service for passive income. It is called Cryptology Earn. The new feature allows an effortless earning of numerous cryptocurrencies including some stablecoins, as well. The investments can be done via bank cards. Users can monitor their daily earnings and withdraw their money or reinvest them if they wish.
The earnings size depends on the currency. For instance, those who invest such stablecoins as USDT, DAI, or USDC enjoy a 15% annual yield. Bitcoin investors can receive up to 8% per year. What makes this feature especially good is that deposits are free of charge.
Sign up
It's extremely easy to sign up: you'll just need to fill a form with your name, surname, email, and password. Of course, accepting the Terms of service is mandatory. You can choose to sign up even with your Google account. 
When you sign up you have two choices: you can sign up for a personal or institutional account. 
For personal accounts, only the Trading account is available.
The Trading account differs from the Global Wire account in that you can make different kinds of deposits and withdrawals:
With a Global account, you can deposit fiat money and cryptocurrencies via wire transfer or bank card. You can also withdraw cryptocurrencies and fiat - for fiat money, you can withdraw only to the account you used for deposits.
The Trading account allows you to deposit both fiat money and cryptocurrencies, but you can withdraw only cryptocurrencies.
You can deposit fiat money via Visa and Mastercard for the European Union, but Global accounts can withdraw fiat only via wire transfer.
Verification
In accordance with the company's KYC practices, you have to go through a 2-step verification method:
The first step is the Basic Verification that will grant you a limit of $10,000. 
For this step you'll just need to upload your passport, driving license, or national ID and a selfie with that same document.
The second step is the Full Verification and consists of a proof of address: passing this verification level will avoid limits.
Spot Exchange & Futures Trading
Cryptology's Spot Exchange and Futures trading platforms are extremely simple and intuitive.
For the exchange, you have the order book, the trade history, a chart by TradingView, and a very simple order form that allows you to buy and sell at the market or limit. 
For futures, the platform is very similar, with the difference that you can choose leverage.
Cryptology Fees, Deposit, and Withdrawal options
Current trading fees on Cryptology are 0.002 for both makers and takers. As for any other crypto exchange, fees changes according to trading volume,
For what concerns fiat, you pay 2.65% fee for debit and credit cards deposits, for a minimum of $25, RUB 1000 or €20 deposit. 
Users from Brazil have different deposit options with fees that range from 1.7% to 3.6% for a minimum $1 deposit. 
EUR SEPA deposits have 0.45% fees for a minimum €1 deposit; while wire transfers - that can be used only by Full Verification users - have no fees, for minimum $25 or €25 deposit.
Regarding withdrawals, only Institutional accounts can withdraw fiat money and only with SEPA accounts, with a €7 fee for a minimum €50 withdrawal.
Different conditions apply to digital assets deposits and withdrawals - and for some assets withdrawal is not available.
Countries
Cryptology is available worldwide, with the exception of the United States and Japan.
Recently it became known that Binance is leaving Germany, Holland and Italy. However, Cryptology is not going to leave any countries in the near future and will still continue to offer its service, including in these countries.
Available pairs on Cryptology
Futures
BTC/USD
BTC/USD Perpetual
ETH/USD Perpetual
EOS/USD Perpetual
MKR/USD Perpetual
SNX/USD Perpetual
TRX/USD Perpetual
XLM/USD Perpetual
YFI/USD Perpetual
BCH/USD Perpetual
LTC/USD Perpetual
ZEC/USD Perpetual
Spot Exchange
For the exchange, the number of pair is higher and includes: 
BTC
ETH
XRP
XLM
BCH
LTC
ZEC
USDT
USDC
DAI
BAT
TRX
For what concerns fiat money, you can trade with US dollars, Euro and Ruble. Moreover, on July 21, Cryptology announced the listing of EURS. After this Cryptology overview, let's delve into its pros and cons.
Pros:
Support: I've tested the speed of Cryptology's support service, since I had a couple of questions concerning the verification method. Replies arrived after 10 minutes and they were extremely polite and clear in their answers.

Cryptology has a fast support service
$100 bonus for $100 first-time deposits.
0% Futures trading fees, from August 3 to September 30.
Up to 100x leverage for Futures trading. 
Very low minimum order size: on Cryptology the minimum order size is $0.10 or its equivalent.
Cryptology is available everywhere (except for the United States and Japan).
Cons:
No margin trading on the spot exchange.
No possibilities to withdraw fiat with a trading - read personal - account.
In conclusion, we shared this Cryptology review with you to help you decide whether to profit from the promotions of this crypto exchange, and all based on a list of six features a crypto exchange should have.
But what about you? Is there any character you would like to add to this list?
John
24 September, 9:26 AM
Easy swap operations, good for crypto trading. I usually trade eth, xlm, low trading fees and nice instruments
София
4 September, 8:51 PM
Норм как обменник, так и биржа.
Большой выбор пар, адекватные комиссии. На бирже удобно работать с графиками
Марк Руденко
4 September, 8:32 PM
Обменник хороший – есть фиат, большой выбор валют обмена, а также норм комиссии. Все приходит без задержек
Zorro62
3 September, 7:38 PM
Все начисляет без задержек. На бирже графики, с которыми удобно работать. Это, если в кратце.
Рекомендую не проворонить возможность получить сделки с 0% комиссией и профит для новичков в виде 100$
Роман
2 September, 7:58 PM
Пользуюсь больше обменником чем биржей. Все быстро приходит сразу на карту

Биржей пользуюсь последний месяц, выбор пар отличный
Данил
2 September, 1:58 PM
Доволен как биржой, так и обменником - выводы осуществляются быстро , работаю без глюков и хороший выбор пар. Прохождение KYC не занимает много времени: прохождение и подтверждение у меня заняло около часа.
M. Jack
16 August, 8:03 AM
Dunno why security rating is only 3. KYC and 2fa is working fine, never saw any problems with it or reviews about it.
Future trading is working excellent, good for btc, bnb, eth trading. Also withdrawal processes usually take about 30 min
Swap options are also workable, but don't use often. 2-3 times I swap to bank card, USDT and BTC
Качественная биржа в плане выводов - торговых операций. Никаких провисаний - проблем не было, все работает хорошо. Выбор пар нормальный, сам торгую только на топ: btc, eth, bnb, xlm

kyc прошел быстро, 1,5 часа и все готово

Как обменник могу порекомендовать точно - быстро, вывод на карту через карту
Heru Prastuti
14 October 2020, 11:59 PM
I think Cryptology is acceptable not only for beginers but for experienced traders as well. It's Features platform offers some interesting features, for example the Funding Rate. It's something like commission, as far as I know, but it's important that Funding may be both positive and negative. So, there are moments when you get an additional percentage on the deal. If you know the market, you can turn it to your own benefit, so that's nice.
Hamzah
12 October 2020, 10:58 PM
I'e been trading with Cryptology for 2 months now. Frankly, I'm satisfied, so will continue to trade here. Although I've faced some small drawbacks that have made me upset.
The most important drawback was the fact there's no brackets (stop loss and take profit). I know that some traders trade without brackets. But this increases the human element, so you can easily make a mistake and lose money. I prefer to reinsurance and install brackets and with Cryptology I can't do this.
By and large, this is the only flaw I've noticed, in other regards that's easy-to-use cryptoexchange. The company not differ suffiently from the others, except that the Cryptology trading platform works a little bit faster.
Augusto Moretti
29 September 2020, 8:20 AM
I've tried different cryptoexchanges but Cryptology seems to be the best place in terms of rates. I'm usually buying a little bit crypto for my everyday operations and there the minimum amount to exchange is $20, so I never buy more than I need for now. Withdrawal fee is 0.0005 BTC, that's around $5. Quite lower than offered by other exchanges.