Bitpanda Exchange Review 2021 - Is It Safe?
Volume:
$ 4,294,967,295.0
Full address:
Wien (HQ) Austria Jakov-Lind-Straße 2
Fees:
Withdrawal Fee • 1.49% (buyer) Taker Fee • 1.29% (seller) Maker Fee

Full fee schedule:
https://support.bitpanda.com/hc/en-us/articles/360000902525-What-fees-and-premiums-can-I-expect-to-pay-on-Bitpanda-
Fees:
Withdrawal Fee • 1.49% (buyer) Taker Fee • 1.29% (seller) Maker Fee

Full fee schedule:
https://support.bitpanda.com/hc/en-us/articles/360000902525-What-fees-and-premiums-can-I-expect-to-pay-on-Bitpanda-
May 01, 2021
The number of new cryptocurrency exchanges is growing daily, but among them, there are also unfair or fake services that deceive their users. Most investors and traders are trying to find more successful and reliable platforms for cryptocurrency trading, and this situation leads to the fact that the demand for new exchanges is only growing. Today we will review one of the cryptocurrency exchanges - Bitpanda, which is very popular among European traders. Is it secure enough to store the funds there? Is Bitpanda reliable or a scam? Let's take a closer look at this platform to identify its cons and pros.
What Is Bitpanda?
Bitpanda is a digital currency investing service, launched in 2014 by Eric Demuth, Paul Klanschek and Christian Trummer, who are currently members of the directorate of Bitpanda GmbH. BitPanda is registered in Austria with the head office in Vienna. In a nutshell it is a cryptocurrency exchange specializing in the buy and sale of bitcoins and other altcoins in the Eurozone.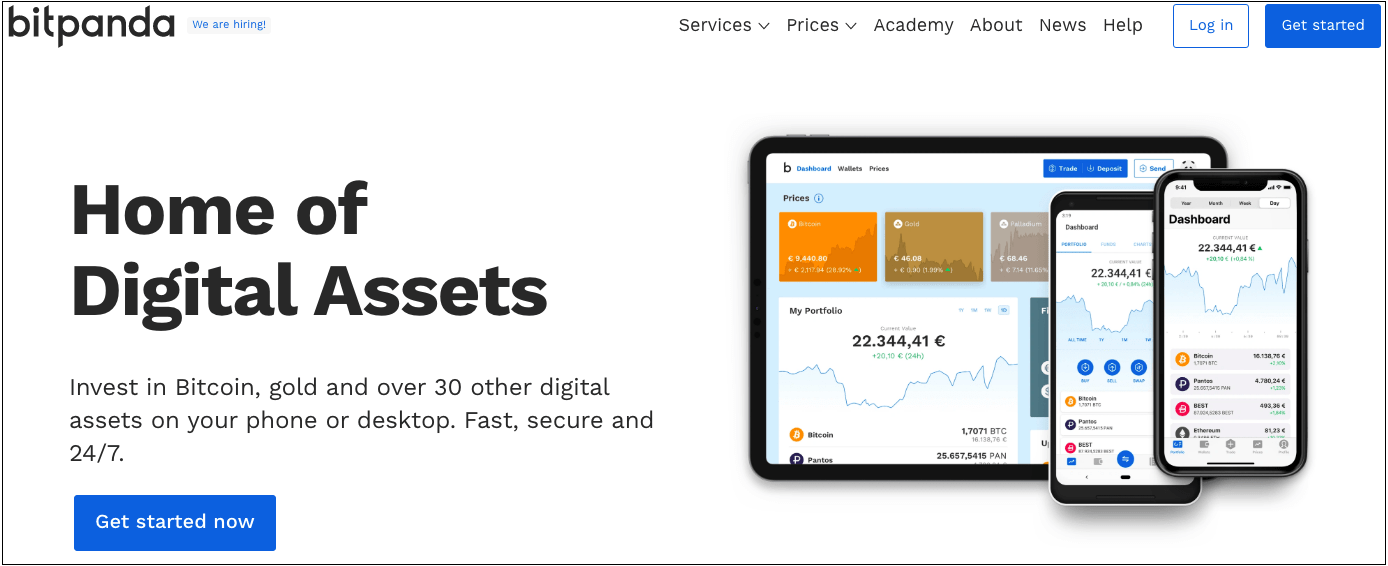 BitPanda developers have supported cryptocurrency since its inception, although they realized that cryptocurrency ownership involves risk. Over time, the BitPanda exchange team persuaded the Austrian government to develop its own national cryptocurrency platform so that citizens can easily buy digital coins and not be afraid for the safety of their assets. In fact, the Bitpanda cryptocurrency exchange is just the product that is directly supported by the authorities from Austria. The main principle of the exchange is KYC (know you customer).
Currently, service supports 30+ assets, among them: Bitcoin, Ethereum, BEST, XRP, Pantos, Bitcoin Cash, IOTA, Litecoin, Komodo, EOS, Dash, OmiseGO, Augur, Stellar, 0x, NEM, ZCash, Tezos, Cardano, NEO, Ethereum Classic, Chainlink, Waves, Lisk, Tether, USD Coin, Cosmos, TRON, Basic Attention Token, and Chiliz.
The exchange is oriented mainly to residents of the countries of the European Union. Traders from the United States of America will not be able to open an account, pass verification and use the services of the service.
The exchange is completely open and does not hide information about the license and the team, so many trusts it. More than a million people visit the official website of the exchange daily. The service is available in 3 languages: English, German and French.
Features
The service offers not only a web solution for the platform but also applications for Android and IOS.
In addition, the service has simple and quick registration and an absolutely convenient and intuitive interface.
Bitpanda supports fiat currencies (EUR, CHF, GBP, and USD). The service also provides users with an affiliate program, thanks to which users have a real opportunity to attract new users to the system and earn money with it.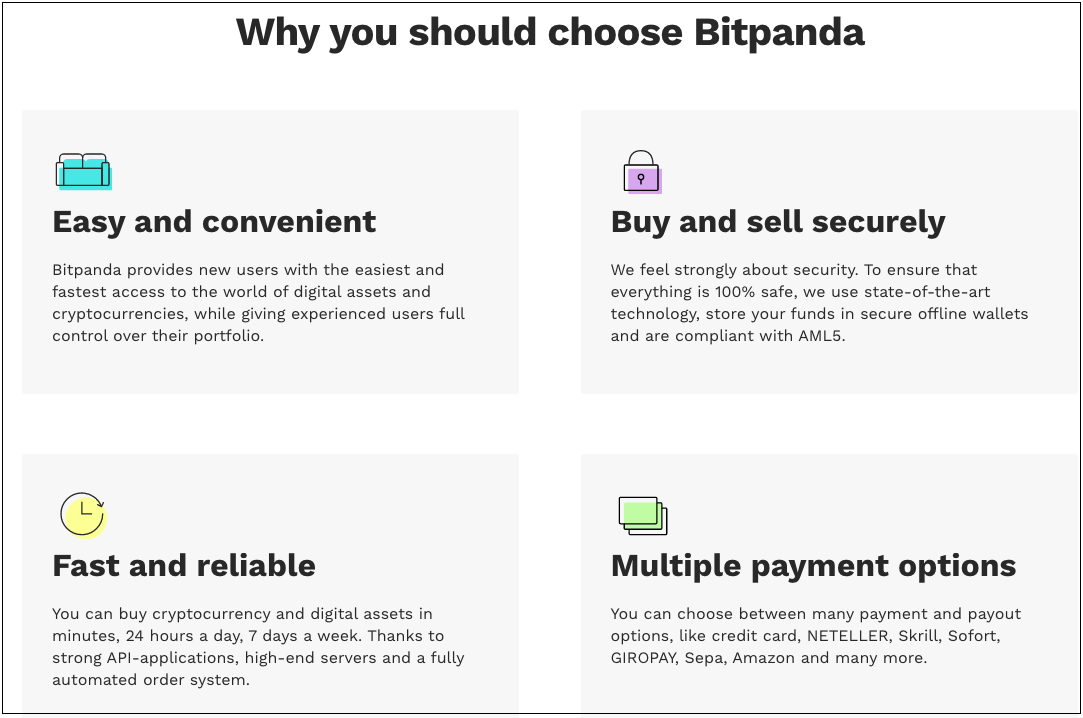 Bitpanda has a wide selection of tools for buying and trading crypto:
Bitpanda Fees
The trading commission of the service is set taking into account the type of currency and the amount of the transaction. For example, when you top up your account in BTC, the fee is 0.00010000 BTC. When you withdraw BTC the fee is 0.00009000 BTC. Deposit and withdrawal fees for fiat differ depending on your verification status and the payment or payout method. More about fees you can read on Bitpanda website here.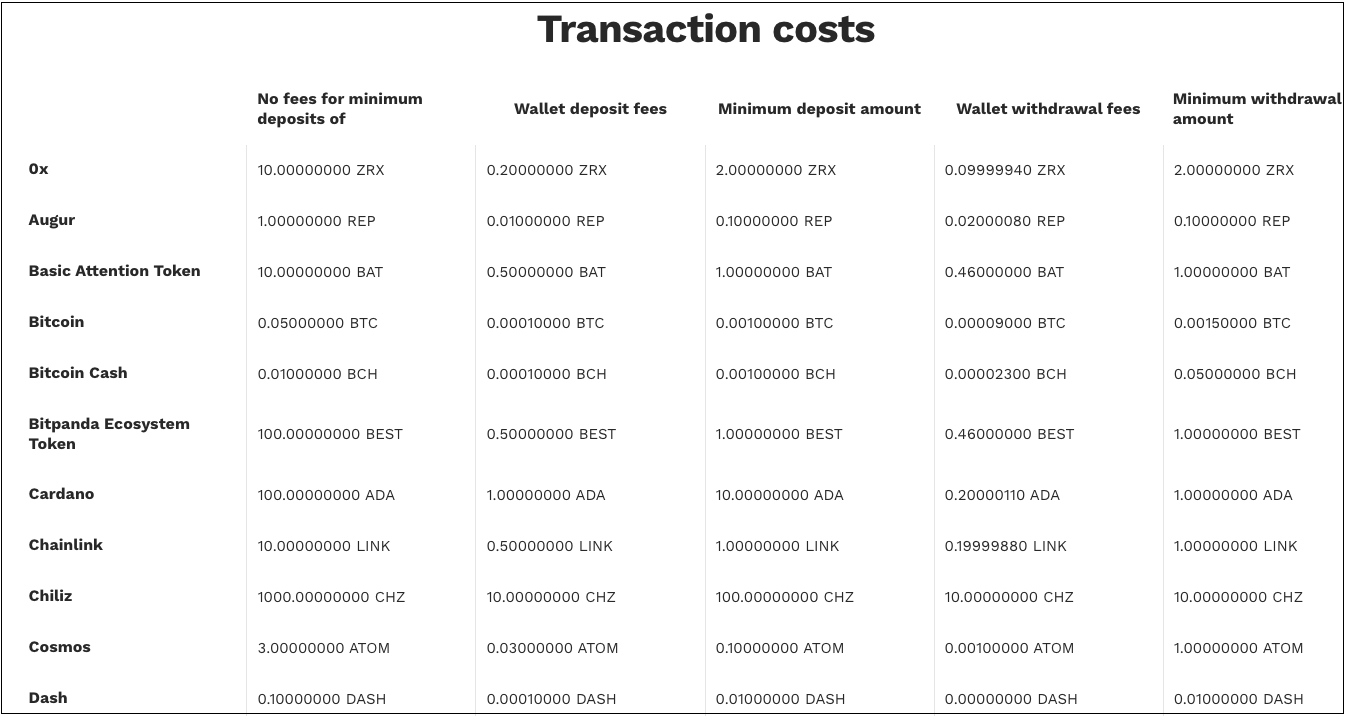 Bitpanda API
With the Bitpanda API Key feature, you can generate private API keys on Bitpanda to give your apps access to your Bitpanda data. 
At the moment Bitpanda is providing three different API solutions. You can connect via API to:
Read more about the Bitpanda API keys you can in the API documentation for Bitpanda.
How to Get Started with Bitpanda
As in all other services, in order to get started, you need to register. To register, click on the "Sign up" button in the upper right corner of the site. Here you will need to fill out a very simple form with the following information: first name, last name, email address, password, citizenship. Also, agree with Bitpanda terms of service and privacy policy.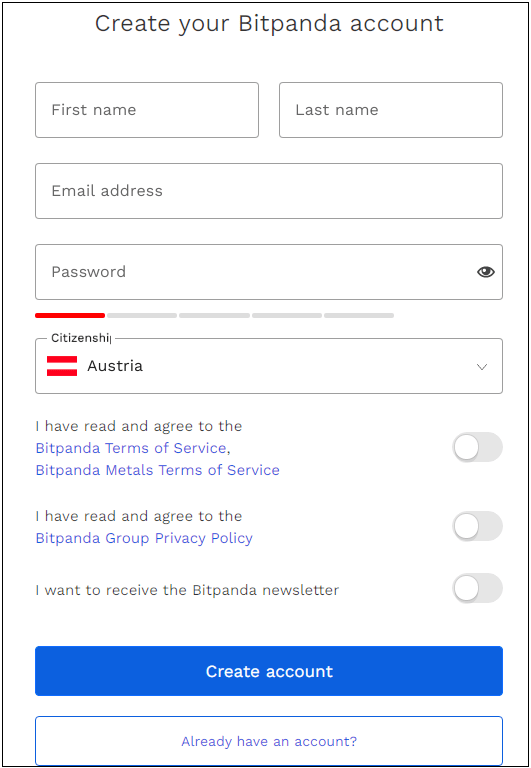 Upon completion, the activation message will be sent to the email address indicated.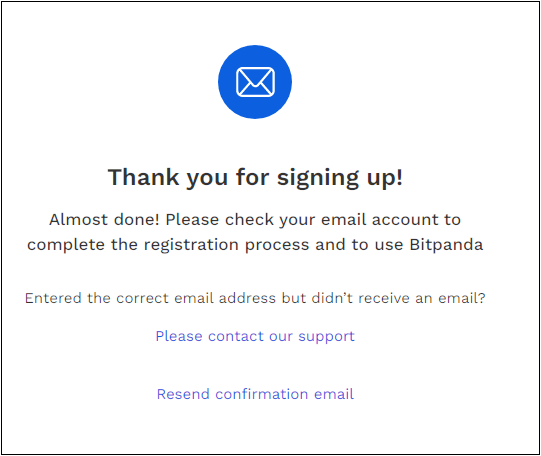 Verify your email address clicking to the "Confirm Email" button in the message (or the link below).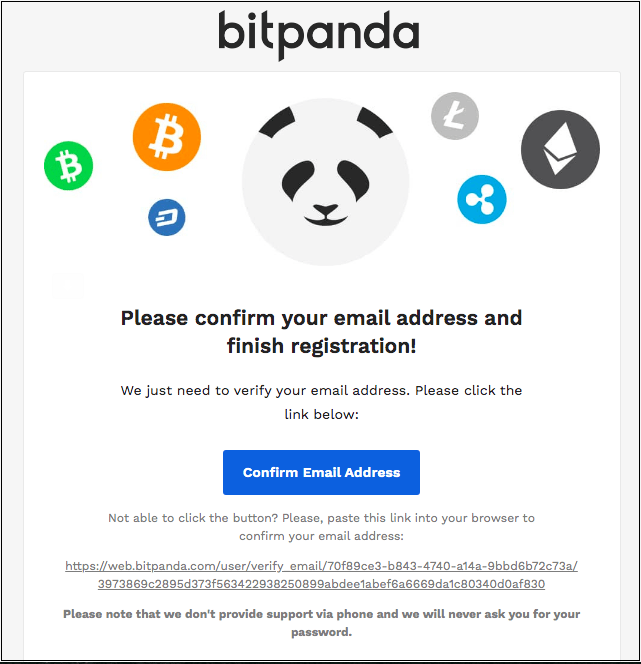 After email verification, you will be redirected to the authorization page where you need to indicate your email and password again to sign in Bitpanda.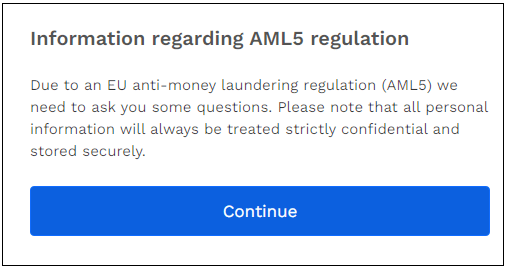 If you expect to complete your registration now and be redirected to the Bitpanda dashboard on this page, well, you will be surprised to see the message saying about AML5 regulation. Bitpanda cherishes its reputation and therefore interviews you regarding your intention to invest the funds on Bitpanda.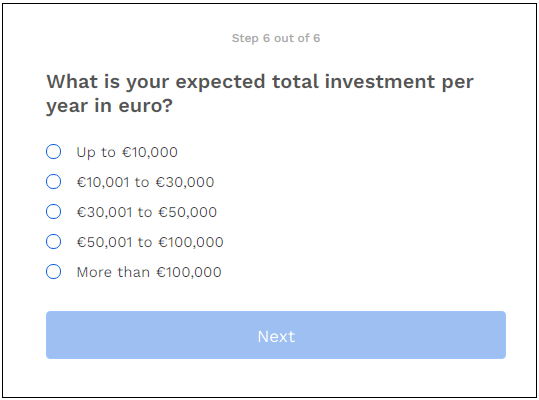 The interview consist of 6 questions:
What is the origin of funds you intend to invest on Bitpanda?
What is your current employment status? 
Are you creating a personal or corporate account?
What is your yearly net income in euro?
What is your rough net worth in euro?
What is your expected total investment per year in euro?
That's it! Now you are ready to start working with Bitpanda.
How to Use Bitpanda
Now you have access to your personal Bitpanda account. At the top you see popular assets and (Bitcoin, Etherium, Gold, Silver, etc.) and the rate against the euro. Below you can observe your Portfolio, Fiat wallets, Activities and Savings.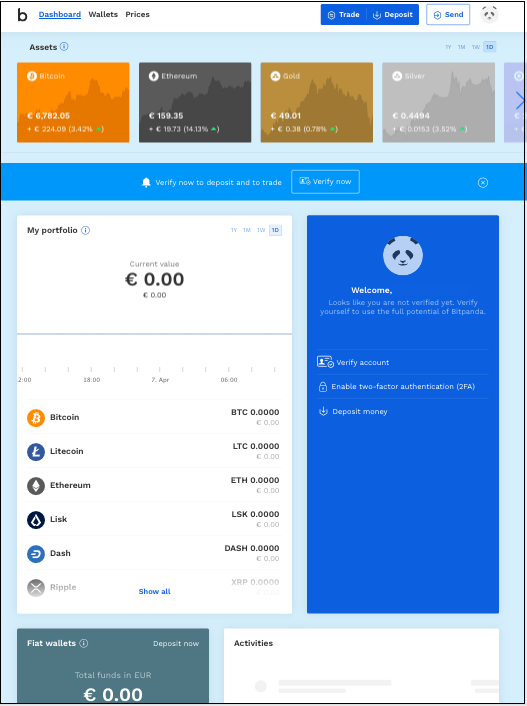 After registering a profile with an email confirmation (following the link from the letter sent by Bitpanda), you must also pass verification, a notification about this will appear in your account.
Verification
At the moment, the main requirement for verification on Bitpanda is limits. You cannot withdraw or deposit if you do not verify your identity. This is understandable, as Bitpanda management is exclusively transparent. Click on the "Verify Now" in the middle of your screen to start the verification process.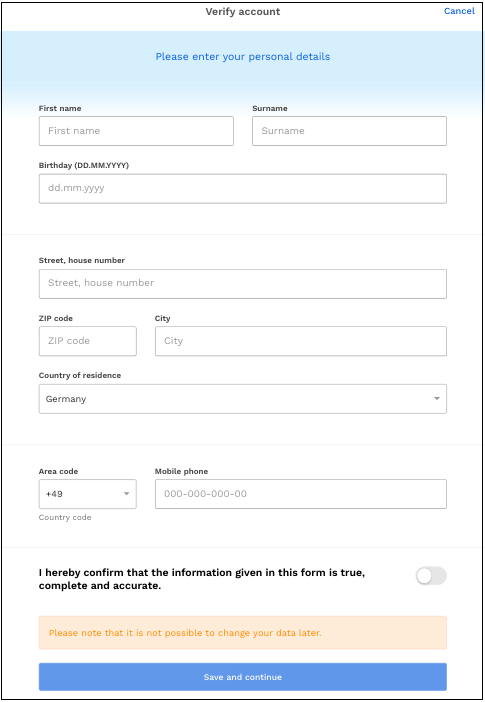 To pass the verification, you need to specify your first name, surname, the date of birth, the actual address of residence with the Zipcode and phone number. In accordance with how much information you are ready to provide, you will be allowed to use a specific set of platform features. Upon completion press "Save and continue".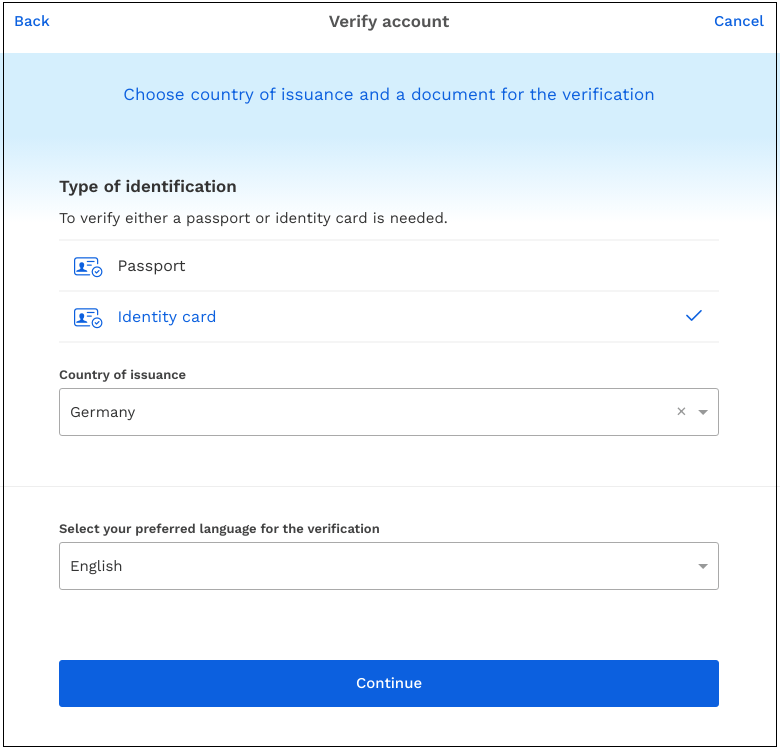 You will need to provide Bitpanda with either Passport or Identity Card in case to complete verification. Also, specify the country of residence and the preferred language for the verification. Once the documents are provided click "Continue".
How to Deposit on Bitpanda
Any adult user can buy/exchange digital assets on the Bitpanda platform, however, it is closed to residents of the USA and China. Only one account is registered per person. In most cases, you have to wait for the verification results to use the exchange. Exception: Bitpanda To Go, but the program only works in Austria.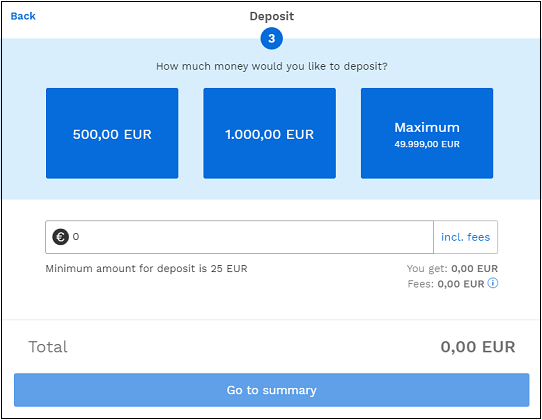 To deposit the funds to Bitpanda, press the "Deposit" button in the upper menu. There you will need to choose if you want to deposit with crypto or fiat money. Specify the asset type and the sum you want to deposit and click "Go to summary".
How to Withdraw from Bitpanda
To make a withdrawal from Bitpanda you need to press the "Send" button in the upper menu. There you need to choose the currency you want to withdraw, indicate the recipient address and the amount you intend to send. Upon completion you need to check all the details and press "Confirm".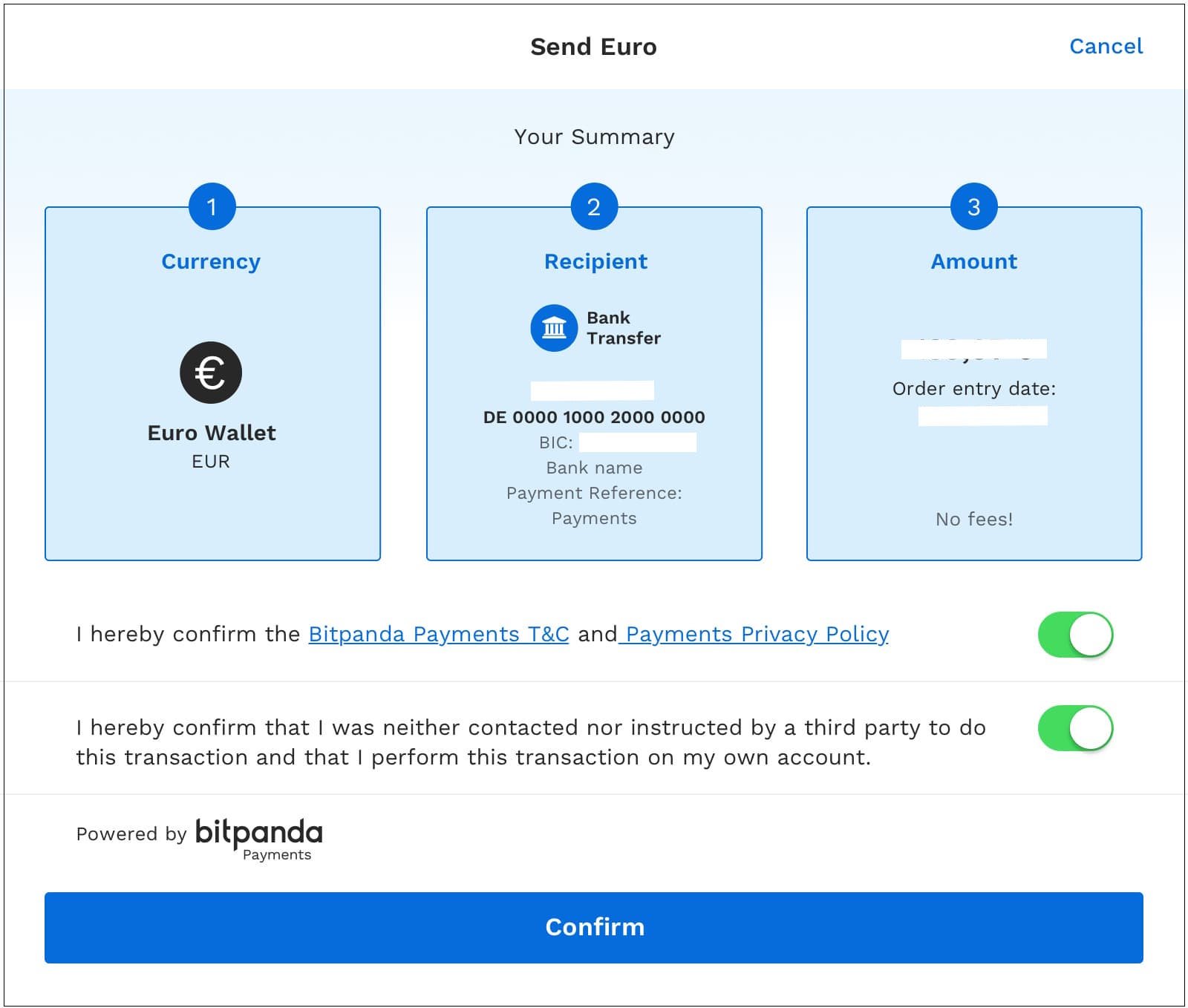 Bitpanda Limits
To replenish the wallet, restrictions are established taking into account the payment method, currency and verification method. The maximum amount you can deposit is up to 10,000 € per day, up to 300,000 € per month and up to 100,000,000 € for the entire time you work with the platform and the equivalents of this currency in another currency.
As for the withdrawal, the limits are almost higher in everything: up to 100,000 € per day, up to 2,000,000 € per month and up to 10,000,000 € for the entire period. The following payment methods are used: SEPA, GIROPAY / EPS, iDEAL, SOFORT, NETELLER, Skrill, Zimpler, Visa, MasterCard. If we talk about cryptocurrency, strict limits are set here: from 0.00100000 for replenishment and a minimum of 0.00150000 for withdrawing BTC, from 0.01000000 for replenishment and withdrawal for DASH. More detailed information about the limits you can read here.
How to Trade on Bitpada
At the moment, the BitPanda management is working with the most popular cryptocurrencies, adding coins to its listing very carefully. Today, among those you can find the following: Bitcoin, Litecoin, Ethereum, Bitcoin Cash, Ripple, Dash, Komodo, etc.
Speaking directly about trading on the exchange, there are no numerous analytics or forecasting tools. The trader gets a very simple and convenient interface for buying cryptocurrency.
Currently, the following functions are available on the exchange:
Buy
Sale
Swap
Savings Plan
Redeem voucher
All of these features are available only for verified users.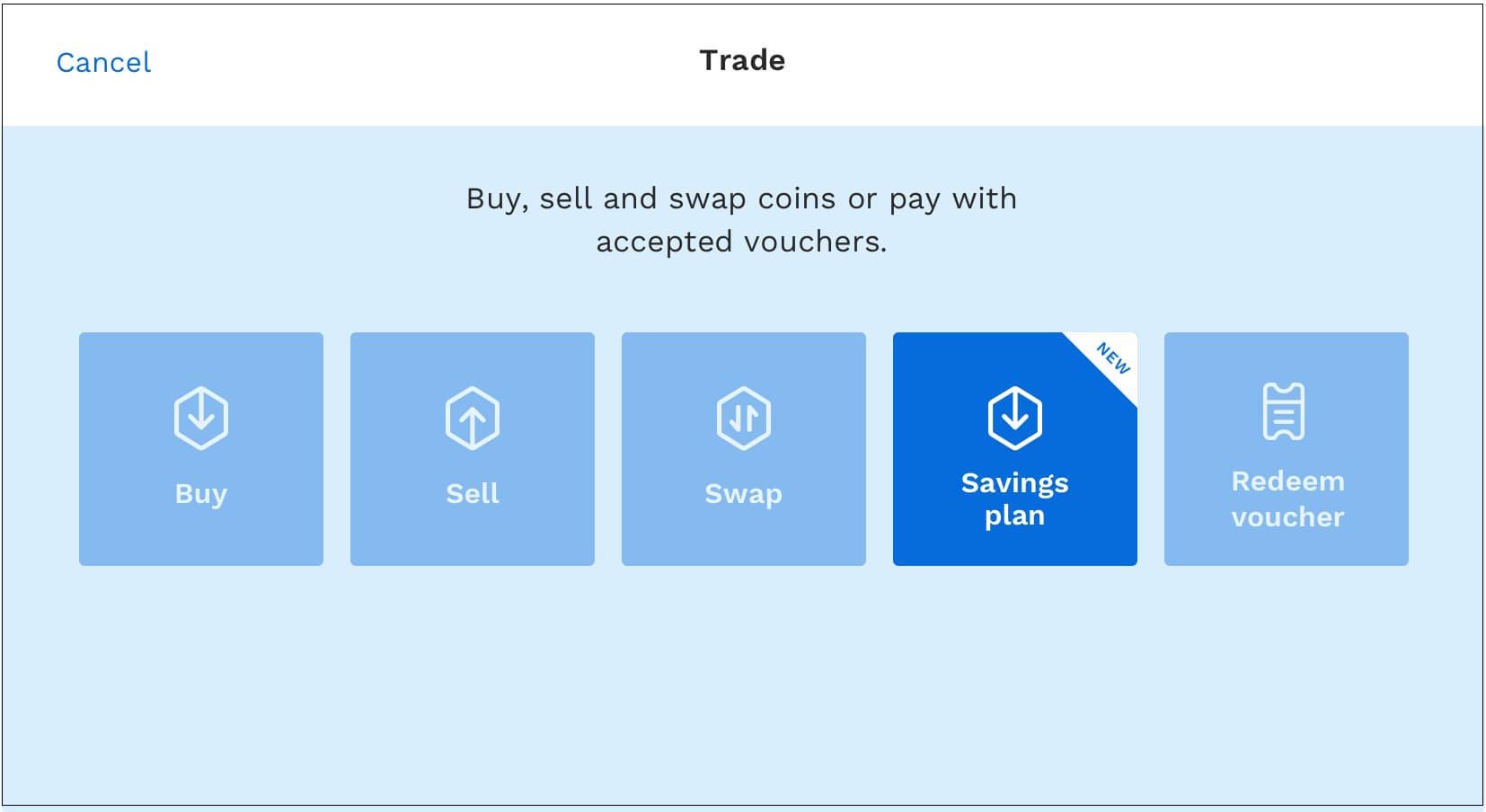 Customer Support
There is no online chat with the BitPanda cryptocurrency exchange. At the moment, there are several ways to solve your problem:
via Helpdesk where a lot of problems are encountered (the frequently asked questions section), therefore with only one keyword, you can find all the articles and guides related and find a solution;
via Email. On average, you have to wait for the answer within 24 hours, but it all depends on the workload;
via Social Media. You can follow Bitpanda on Twitter and Facebook in case to ask your question in DM. In addition, all the news and updates are published in these channels, so you can always stay tuned with Bitpanda.
Is Bitpanda Safe?
Trading is meant to bring you some profit but if you trust your money to an unsafe platform, your funds might end up wiped out by hackers. More than that, if the exchange is a scam, it can get away with your money any time. Is Bitpanda a scam? Is it safe to use this exchange? Let's see below. 
The service is highly secure. It is registered in the EU and complies with the PSD2 directive. Two-factor authentication (2fa) has been introduced on Bitpanda (one-time passwords in addition to the standard username and password, reCAPTCHA). Also, any operation: purchase, sale, the transfer will occur only through the verification code, which significantly increases the level of security of your account. When 2fa is enabled, it is impossible to enter the account or do any critical action without having an account owner's mobile device in control as the one-time passwords are generated locally on the device. 
As for the protection measures applied by the platform there are several features that make Bitpanda a safe exchange. All assets of the client are placed in "cold" storage facilities (offline). This means that the wallet is not connected to the webserver and is protected from fraud. All investor funds (more than 70%) are in special repositories that do not have access to the Internet. This is directly protected from numerous hacker attacks when numerous servers of other cryptocurrency exchanges are hacked, the money is sent to completely extraneous accounts. Bitpanda has a good score on the platforms where users rate the services. From users reviews, we can conclude that people trust this exchange and most of the users are satisfied with the security level maintained by the service. Taking into account all the given aspects we can say that Bitpanda is definitely not a scam.
Conclusion
Bipanda offers really favorable conditions for cooperation: small fee, support for all 4 major fiat currencies and almost 30 digital currencies, a wide range of services and programs, a reward system, etc. At the same time, the service is regulated by the EU and operates in accordance with the PSD2 directive, which allows the user to feel more protected. Cold storage of assets reduces the likelihood of loss of funds.
However, the platform also has its drawbacks. Without complete verification, there is no way to use any exchange features (you cannot replenish, withdraw funds or trade).
This platform is very concerned about the safety of its customers and the transparency of its work, which cannot but attract. This platform is suitable for both experienced traders and beginners.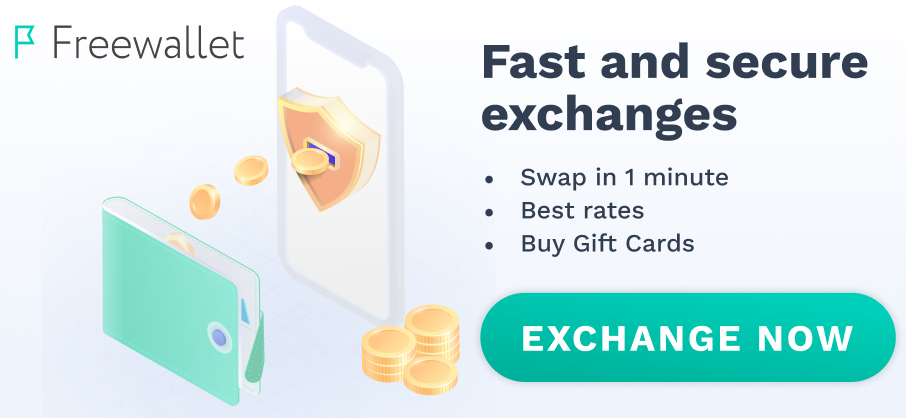 Bitpanda ist Beste

Benutzerfreundlich!
- low fees
I got no problems to use the exchange in Europe without VPN, that's quite convenient. Most of the exchanges demand to activate vpn.
big panda
13 September 2019
Bitpanda is a great wallet for those who value reliability. This wallet never let me down
one man from the rain forest
6 September 2019
The platform with a great service. I've been keeping mu funds since 2016 and everything nothing but good. They are really professional and trustworthy. Probably, it's one the best place to buy, sell and trade crypto.