Bitmax Review 2021 - Is It Safe?
May 19, 2020
BitMax.io (BTMX) is a Singapore based exchange founded in 2018.
BTMX token is used as a means of payment and exchange on the platform. 
Currently, the exchange is in the middle of the top 100 by its adjusted volume being ranked the first one in terms of a "transaction mining" factor. The range of offered assets is solid. The exchange does not support fiat currency, which is specifically mentioned in their White Paper.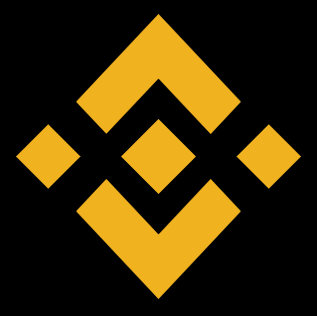 Get Profits with HODLing on Binance Earn
Trading comes on the web trading platform. Upon that, mobile apps are available for Android and iOS versions. The platform provides high-customizable charts, making it possible to perform a detailed analysis of market conditions.
0.04% is the rate applied both to Makers and Takers. Leveraged trading is available to customers. 
BTMX offers a referral reward program. 
KYC verification is not mandatory. However, completing the verification procedure provides you with a number of advantages, such as a better withdrawal limit and participation in the IEO.
Avoid this exchange. Excessive withdrawal fees (
0.0005 btc atm) They raise also the minimum withdrawal limit to 100usdt...
Artem Rogov
3 June 2020, 4:21 AM
Very good.
Km
15 October 2019, 1:46 PM
low fee
Cengiz Ugurlu
15 October 2019, 1:12 PM
Great exchange and good community support. It will be better and bigger in the future surely.
Krillin
15 October 2019, 11:53 AM
Good exchange, system really stable, growing slowly but secure, and with a real token usecase, one of the few exchanges who got live support on Telegram 24/7, since $DOGE its listed there, I don't need to use more exchanges
RektAvocado
15 October 2019, 11:07 AM
pretty amazing new (well now 1 year old already) exchange, which introduced some new exchange mechanism, we can expect some new updates and growth now that transaction mining is stoped. If you wish to be updated, or have any questions about exchange or its native token, please join us: https://t.me/BitMaxioEnglishOfficial
Adam
27 September 2019, 12:03 PM
This exchange was my second and really surprised me. Here I found investment opportunities with high ROI, great leverage, OTC. And those might be not all the advantages of Bitmax.
Emma
26 September 2019, 2:11 PM
Can't call it the best exchange ever but I pretty like trading here. Average platform with three trading modes. Margin trading options are limited, though traders can get 50% discount for margin interest repayment.
Mary H
25 September 2019, 11:59 AM
Nothing special here. There are no fiat deposits but the number of trading pairs is OK. There is also an ability of margin trading but I don't use it. 3/5.
soer
6 September 2019, 6:53 AM
This is kind of a new thing, I guess and it's quite good one, especially for BMAX. I received some of my BMAX back while it's just stored here. That's a really cool feature I've never seen anything like that on other platforms.
Richard
22 August 2019, 5:00 PM
Very decent company
unnamed
22 August 2019, 2:38 PM
scamed