BitcoinTrade Review 2021 - Is It Safe?
May 29, 2020
A Brazilian exchange BitcoinTrade was established in 2017. According to the platform's website, the company has more than 180,000 customers. BitcoinTrade offers Bitcoin, Bitcoin Cash, Ethereum, LiteCoin, Ripple as paired against Brazilian reals. BitcoinTrade has developed a mobile app for both Android and iOS. 
The BitcoinTrade platform protects the safety of operations with the help of EV SSL certificate. Crypto deposits and withdrawals with BitcoinTrade are free of charge. Commission for withdrawals of Brazilian reais makes 4.90 reals + 0.99% of the amount. At BitcoinTrade, a customer can choose slow, normal or fast mining rates. The speed of withdrawals depends on this mode. 
BitcoinTrade has a PCI DSS Compliance certificate.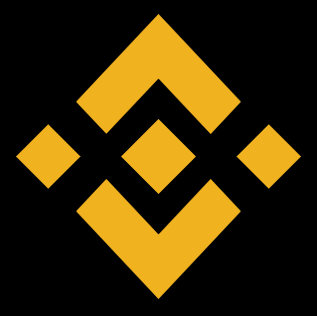 Get Profits with HODLing on Binance Earn
Liris
13 December 2020, 10:46 PM
The transitions go through really fast. But fee could be less.
Erik
4 January 2020, 9:02 PM
Bitcointrader is my favorite at that moment. The fee is relatively lower then the fee on the other exchange. Additionally, it provides fast transactions, that's extremely important for me.
Jerik
3 January 2020, 2:47 PM
Bitcointrade shows a high level of service and it definitely deserves 5 stars for their work. Since my first visiting in the beginning of 2019 I didn't find any serious problem in using it.
Norro
2 January 2020, 8:33 AM
Great platform, before the trading, the exchange provides the opportunity to trade in demo mode. It can give the full view on the trading tools and help to understand how the things work here. I had a good experience with that and after that I decided to trade. Everything is good though,bitcointrader is cool.
Teem
28 December 2019, 5:10 PM
The exchange is fine. It's got customizable web site, transparent fee system and fast answers from the support. I enjoy using it.
Till
24 November 2019, 9:29 AM
Good exchange with a simple website and good trading tools. It offers a service without big issues and failers.
Gogua
18 November 2019, 2:03 PM
The exchange has some failures like the website shows some errors or incorrect balance. But it's a relatively new exchange, i think, all this bugs can be fixed, and the exchange will be developing.
Sedrick
17 November 2019, 4:07 PM
After the registration, I started to get strange messages in whatsup. Somebody texted me all the time from the different numbers, they introduce as the officials from the bitcoin trade and they offer me a help like to deposit or back money. I didn't understand what they meant. But then I realized that they are scummers,they provide their " help" for some payment, of course in advance. It seems to me, that the exchange gave them my number, so I don't know how the exchange works but I don't want to trade here with that "help".
Gerhard
13 October 2019, 10:53 AM
The registration just took me 5 minutes, I was astonished by that. In my previous experience, I had been waiting for a couple of weeks. That the registration what Ive dreamed of.