OKX Exchange Review 2023 - Is It Safe?
Full address:
Suite 202, 2nd Floor, Eden Plaza, Eden Island, Victoria, Mahe, Seychelles
Fees:
0.0005 Withdrawal Fee • 0.10% Taker Fee • 0.08% Maker Fee

Full fee schedule: https://www.okex.com/ru/fees.html
Fees:
0.0005 Withdrawal Fee • 0.10% Taker Fee • 0.08% Maker Fee

Full fee schedule: https://www.okex.com/ru/fees.html
May 25, 2021
Every day more and more crypto exchanges are created that open up opportunities for making business in the crypto industry. But there are exchanges that for many years occupy top positions in the crypto market. One of such services is Chinese exchange - OKEx. Is OKEx safe to store the funds there? Is it a scam or reliable service? All of these questions you will find in this article. 
What Is OKEx?
OKEx is a platform for the exchange and trading of digital assets and futures with the support of margin trading, as well as a subsidiary of the popular Chinese cryptocurrency exchange OKCoin. The exchange was founded by Chinese entrepreneur Star Xu in 2014; OKEx is headquartered in Hong Kong. For 6 years, the platform has provided convenient tools for efficient trading of both digital and fiat currencies. Chinese cryptocurrency exchange OKEx is positioned as the "most reliable digital asset exchange".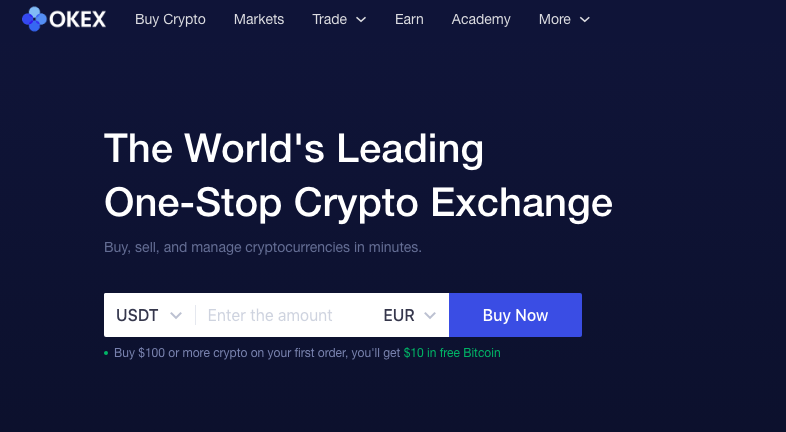 OKEx started its work in 2014 under OKCoin's strict control, and in 2017, having separated from the exchange since it became an independent service. This popular Hong-Kong exchange serves millions of customers from 100+ countries.
The creators of OKEx are convinced that Blockchain technology and cryptocurrencies created on its basis will become the foundation of a new global digital economy. In their opinion, financial transactions between people should not face obstacles in the form of state control or other restrictions. Free cash flow, efficient transactions, and financial independence - OKEx's mission is to develop new technologies and launch new products that will change the world.
The exchange is suitable for both beginners and experienced traders who are actively involved in margin trading in cryptocurrencies. Confirmation of this is the fact that the functionality of this site is very extensive. Over 500 currency pairs are available for users who trade with crypto assets such as Bitcoin, Tether, Ethereum, OKB (OKEx exchange's own token), etc. 
OKEx cryptocurrency exchange is constantly in the top - 3 services for the turnover of funds. The trading volume on the site in 24 hours is about 3.5 billion dollars.
The service offers applications for desktop and mobile versions. For stability and speed, you can download the OKEx desktop application for Mac and Windows, as well as a mobile application for Android and iOS devices. Also, users can work directly from the browser.
Platform translated into 11 languages including English, Chinese, and Russian.
Features
OKEx crypto exchange is one of the most popular and most functional resources today for the full-fledged work with digital assets. The platform offers an impressive set of coins, including rare ones, interesting options (leverage, hedging, etc.), quick withdrawals and a high level of system protection.

Traders around the world choose OKEx due to its advantages:
High liquidity of popular markets;
The lowest transaction fees;
High level of protection against attacks and hacks;
Impeccable reputation, confirmed by OKCoin and years of work;
OKEx supports not only mobile but also a desktop application for stable trading;
Multilanguage interface with 11 languages support;
Good liquidity, the high trade turnover of cryptocurrencies;
Own OKB token, the ownership of which helps reduce trading commissions;
Several types of trade; significant leverage (x20);
Responsive technical support.
The disadvantages of the site are the lack of an affiliate program, high fees when working with fiat, you can trade and withdraw funds only after passing verification. Also, users in reviews often complain that the OKEx website sometimes slows down or freezes.
OKEx Fees
OKEx offers a volume-based maker-taker fee schedule. The exchange calculates your trading volume every day and adjusts your fees according to the chart below:

In accordance with the information on the OKEx website, to be eligible for a tier, you are only required to meet the minimum trading volume requirements of either Futures or Spot.
Example: Your Spot Trading volume in the last 30 days is (0) BTC (VIP3) and Futures trading volume is 60000 BTC (VIP4), you are then eligible as a VIP4 user and can enjoy the discounted fees of the tier for both Futures and Spot Trading.
The Total OKB holding is the total amount of OKB held in your main and sub-accounts, spot account, and C2C account. Follow the link to get more information about OKEx fees.
Trading Fee: OKEx charges 50% of the transaction fees received by your exchange. As for Token fees, OKEx charges -0.1% of maker fee and 0.1% of taker fee, applying to all trading pairs.
OKEx API
The exchange offers working with an API that allows you to quickly receive data on updates on the market, examine information on the depth of sales, control requests and volumes of frozen amounts, check current orders, quickly and easily buy and sell currencies. To work with the API, you need to click the "Apply API" button, so apiKey will be available, which is the access key provided by the exchange to customers. To get more information on the OKEx API read the documents related here.
How to Get Started with OKEx
To start work on the website, you need to go through the registration process. It does not require special skills or particular knowledge. Click on "Sign Up" in the upper right corner of the main page.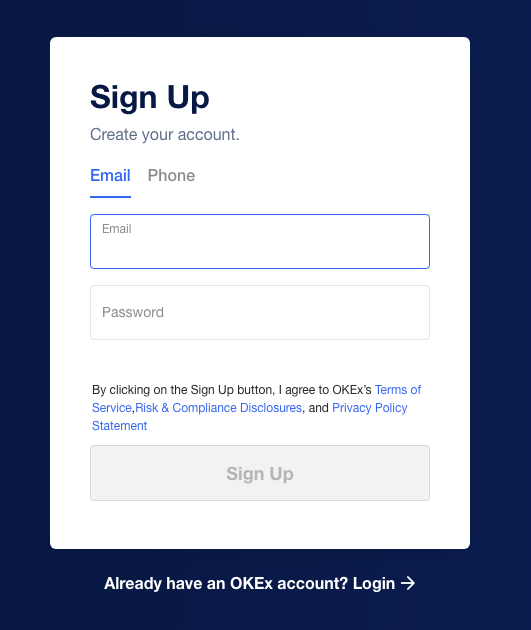 In the form, you need to indicate your Email and Password (to ensure your security, the password must contain digits, upper/low cases, and symbols). By clicking on the "Sign Up" button, you agree with OKEx's Terms of Service, Risk and Compliance Disclosures and Privacy Policy.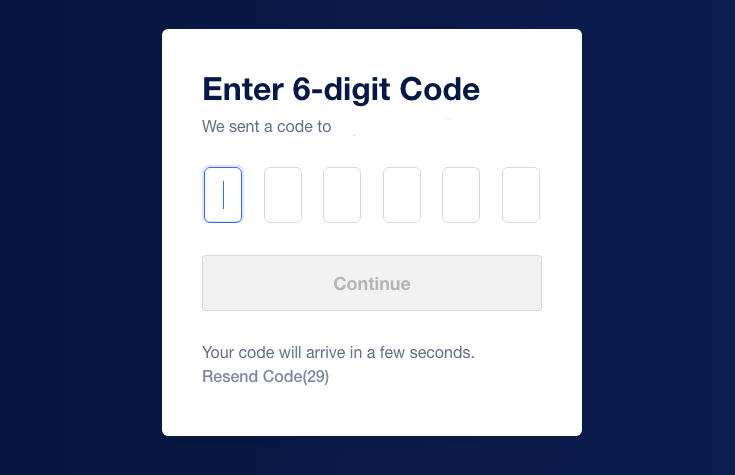 The OKEx's confirmation message will be sent to the email address provided. Check your email box and find the code that is needed to authorize your account. In case the message is not found, check the Spam folder or resend the code.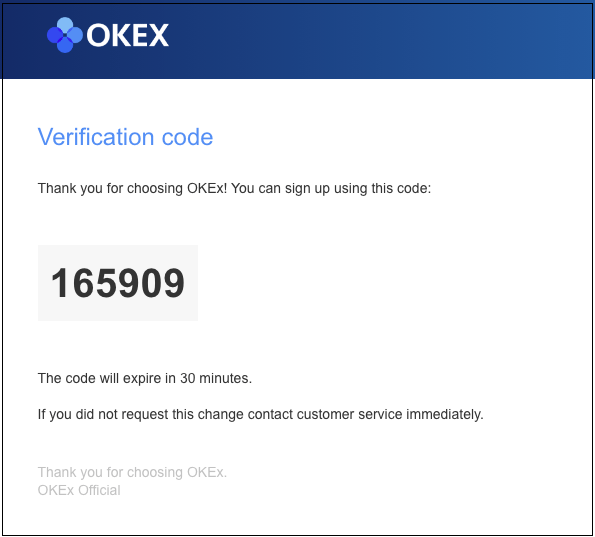 Copy and enter the 6-digit code received in the form and press "Continue".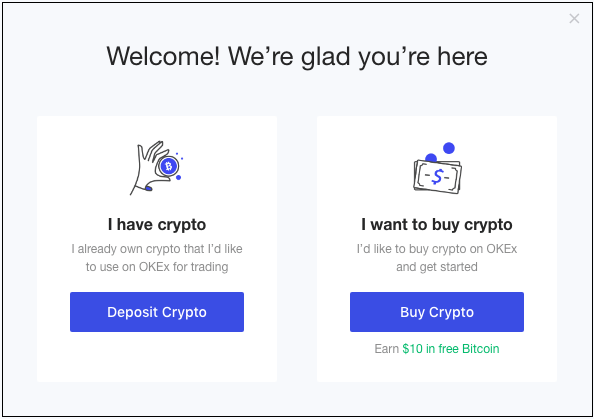 That's it! You have successfully registered and can now use all the OKEx features.
How to Use OKEx 
In terms of functionality, the platform is rich in a variety of tools. Here you can add indicators, choose the type of price representation, change the color scheme.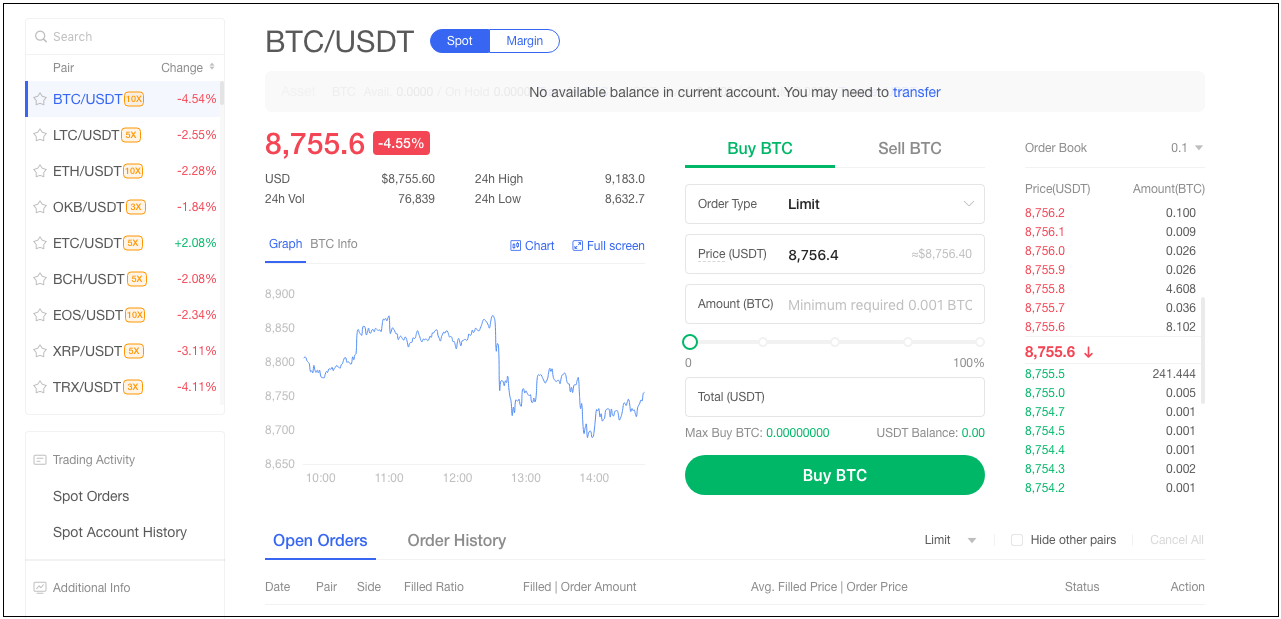 On the exchange trading indices are available. There is also the possibility of conducting C2C trading. Token trading and the ability to work with futures contracts (with margin functions) are provided. The user can use more funds than he has in his account.
Verification
Verification in the system is very simple. In order to pass the 1st level of verification, it is enough to enter the surname, name, and serial data of any document confirming the identity. For residents of some countries, this part is required.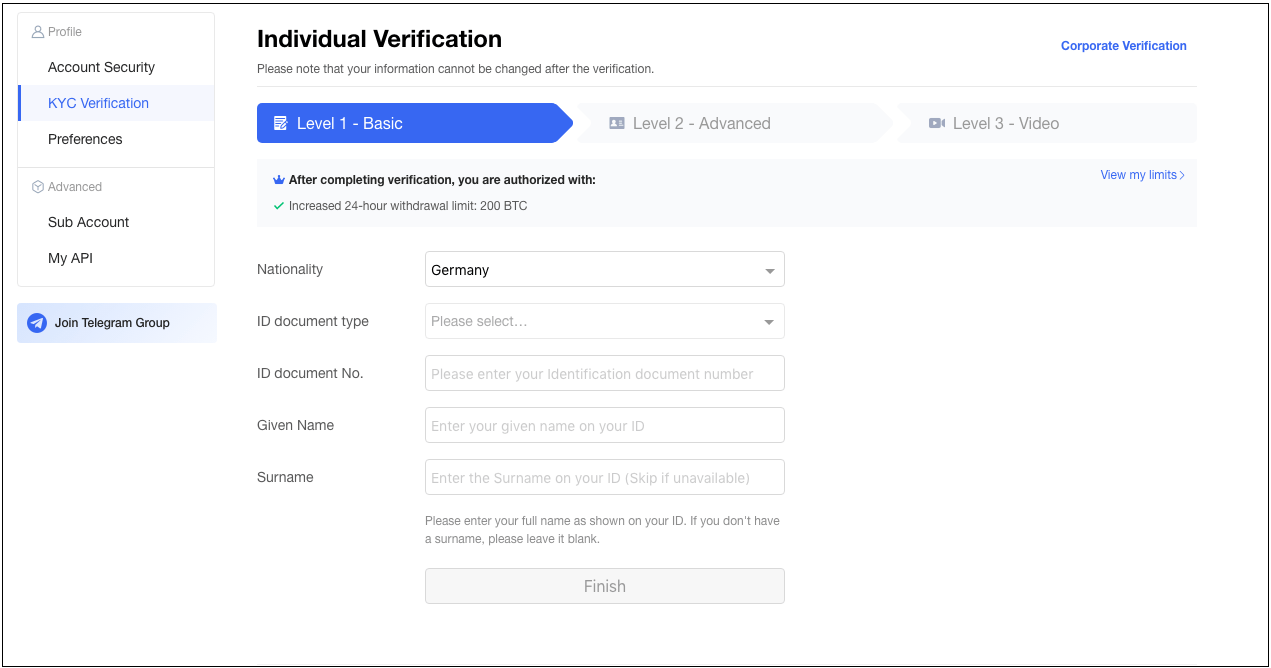 The 1st verification level will be passed instantly once you press "Finish". There is no need to wait, all the changes will take an effect after completion right away.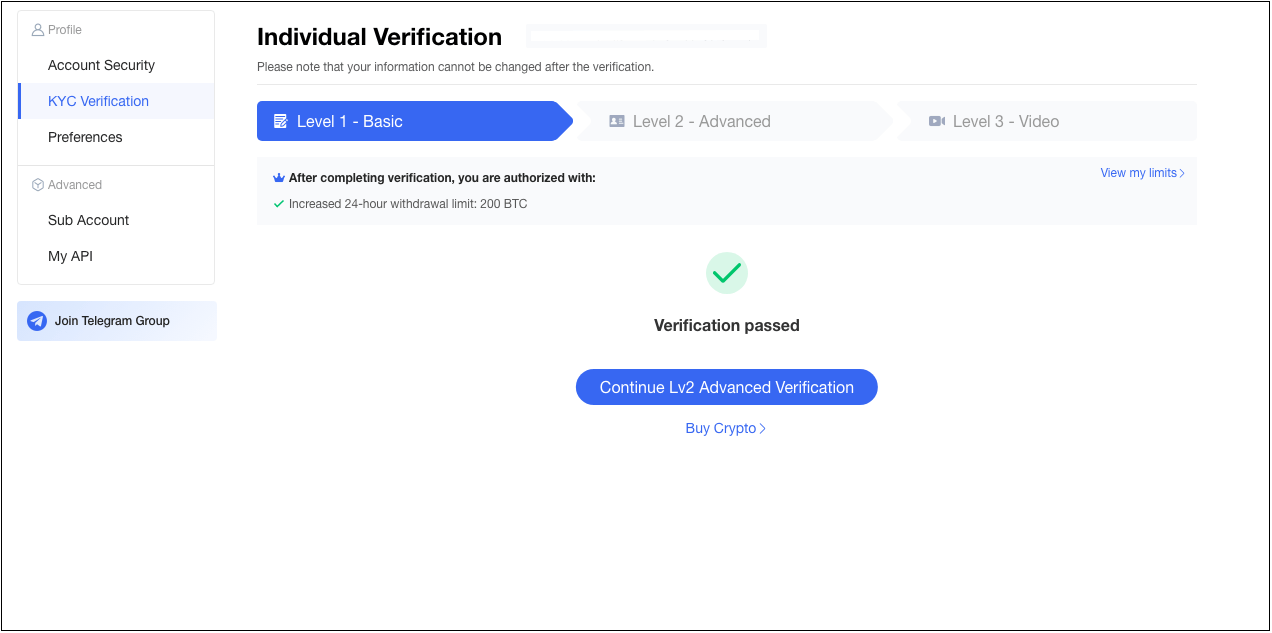 To pass the verification level 2, you will need to upload photos of documents, including an expanded passport in your hands. The face should be clearly visible, as well as passport data.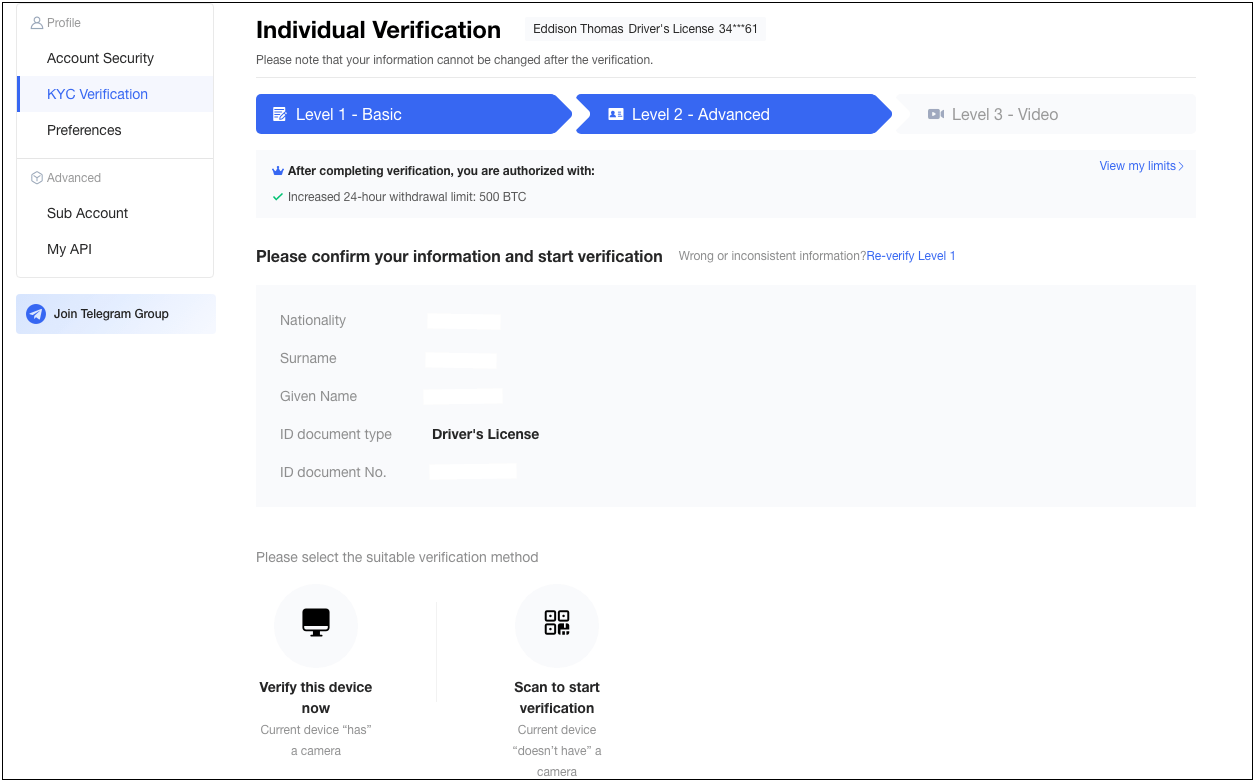 It is easy to do without verification here, in this case all services of the site will be freely available, except for one - "purchase of tokens for fiat currencies". Also, the client will be able to top up his account only with cryptocurrencies, will be able to sell and buy tokens, work with leverage, which will attract more funds for trading than there is on deposit.
How to Deposit on OKEx
In order to deposit funds on your OKEx account, you need to go to the "Assets" menu in the upper right corner and select the "Deposit" option.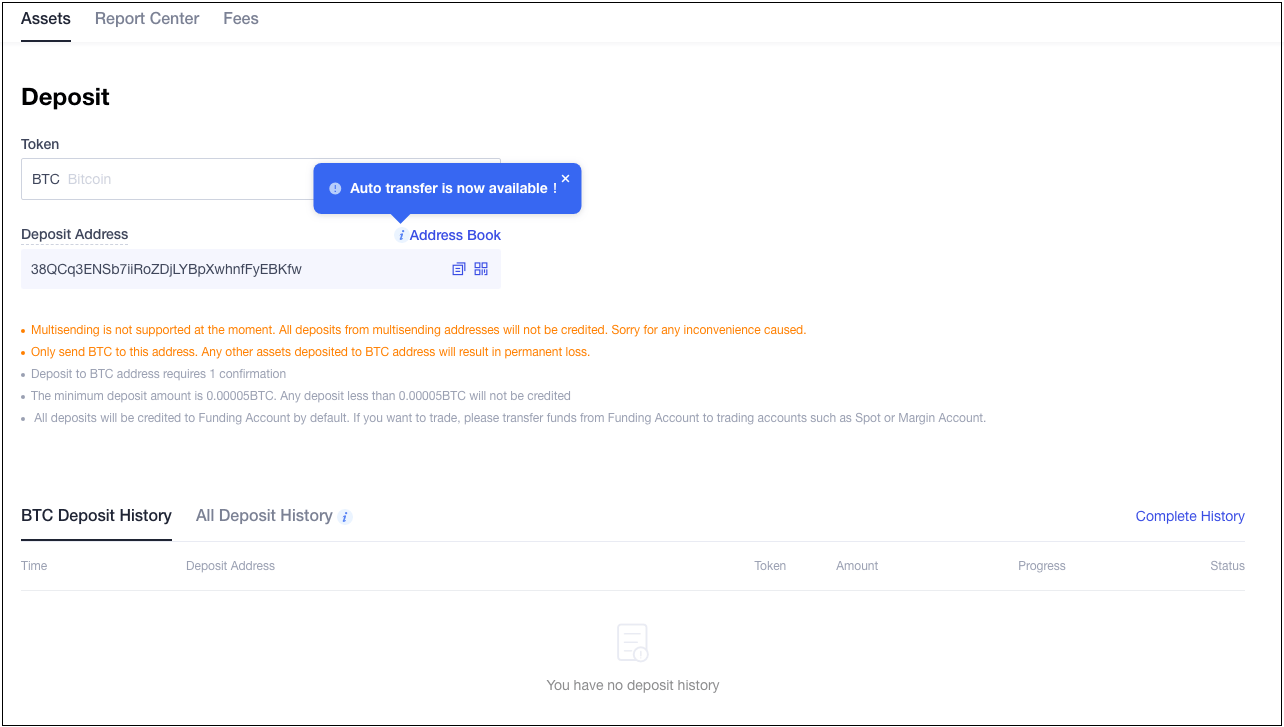 In the deposit menu, you need to select the currency you want to top up your account with and OKEx will generate you the recipient address. You need to copy or scan the QR-code and send the funds to the wallet address provided.
How to Withdraw from OKEx
If you want to withdraw funds from your OKEx account, you need to go to the "Assets" menu in the upper right corner and select the "Deposit" option. Make sure you have passed the first and the second verification levels and turned on the 2-factor authentication.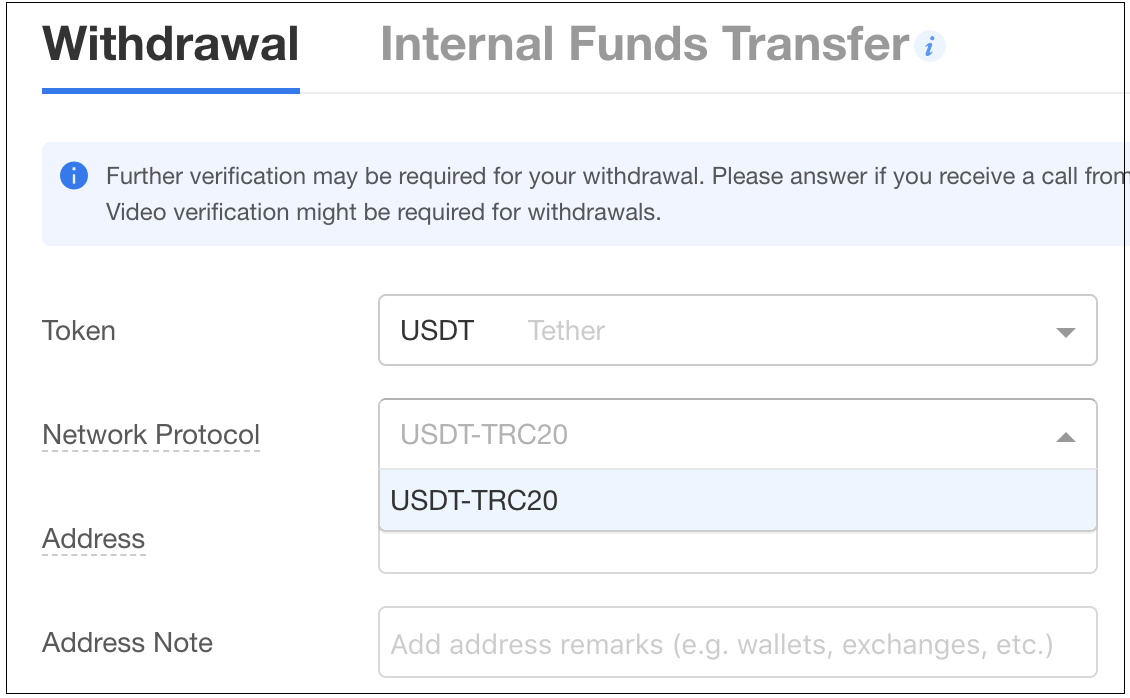 In the form given you need to choose the token and sum you want to withdraw. Also, indicate the address you want your funds to be sent to.
Customer Service
The service has a well-organized and developed customer support. In case you have any questions or you just need more information, you will most probably find the answer in Help Center. Most of the questions are gathered in FAQ, however, in case you did not find the answer to your question in the list or just need personal assistance, you can Submit the request to the OKEx support and provide a detailed description of your issue. Also, OKEx supports the online chat that you can find on the website.
Is OKEx Safe?
Don't use an exchange if you have reservations about the security measures provided by it. First, you should make sure you can entrust your money to this platform. What about OKEx? Is it safe? 
The creators of OKEx pay much attention to the issue of security and the selection of effective tools to protect the funds and personal data of customers. One of the facts proving it is that OKEx was never hacked although the exchange is quite old (it was founded in 2014 as we mentioned before).
Each email from OKEx received by the user by email contains an anti-phishing code to protect users against fraud. The mails without this code have nothing to do with OKEx so you can easily tell if you are dealing with imposters.
Users have a rich array of the protection measures that can be enabled in order to ensure the security of funds and data. One of the best features is 2-factor authentication (no wonder, 2fa is one of the most common security  features on cryptocurrency platforms). When 2fa is enabled, no one can enter the account or withdraw money without entering a one-time password that is generated only on the user's mobile device.
More than that, users can enable email or SMS verification so anyone who requests the withdrawal of funds will be demanded to provide a code that will be sent by email or as an SMS message. Another way to secure your account is enabling an additional password that is requested when trading operations take place on your account. You can be notified of the activity on your account if you enable a respective feature. On top of it, you can set the frequency of password requests associated with activity on your account. All these measures combined makes OKEx accounts well protected against the hacks while the entire platform is solidly secured from hackers, too.
Conclusion
OKEx is an exchange with a huge range of features and decent security, which will first of all appeal to an experienced trader. The service can be used by both experienced and newbie traders, thanks to the high-quality translation of the official website interface into English and detailed instructions for using all the features of the exchange.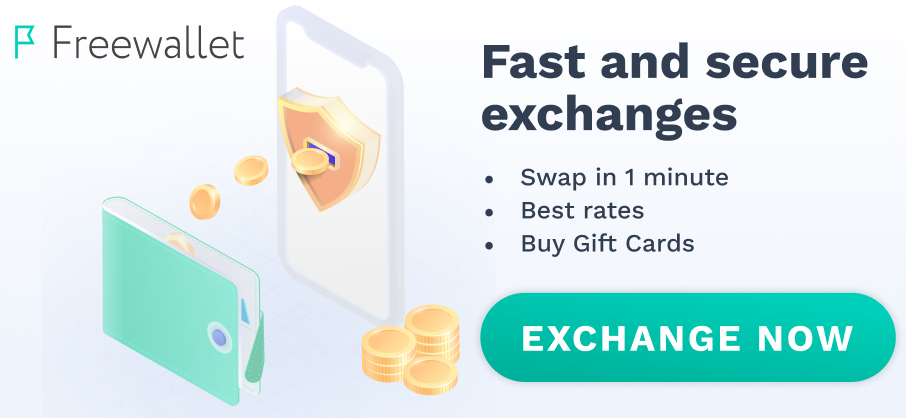 Deyi Ntombizandile
18 July 2022
It's best for me, easy to understand and very clear mostly for beginners.
Oliver Csanád
11 May 2022
Beware! Okex is not a good exchange. They are very unreliable. Many people have lost their money here, including me. I was lucky enough to come across aramezglobal. com, they came to my aid and helped me get back my money from this company. If you have been scammed and need assistance, report them to aramezglobal. com.
Nice to hear that they realized the app.the fee is acceptable and it allows me to work with a big amount. Good one