HBTC (ex-BHEX) Reviews 2021
Fees:
Exchange Trading:
-Maker: 0.20%;
-Taker: 0.20%.

Option Trading Fees:
-Maker: 0.50%;
-Taker: 0.50%.

Contract Trading Fees:
-Maker: 0.02%;
-Taker: 0.075%.
May 30, 2020
HBTC is the company incorporated in the Republic of Malta in 2018 by James Ju. HBTC Exchange is a 100% Token Holder Owned Trading Platform, jointly invested by Huobi, OKEx, and other 56 first-class institutions. providing traders with Spot, Margin, Futures, OTC, Options trading products. HBTC provides a 100% Proof of Reserve and a 100% transaction trading fee proof in order to protect end-users' assets safety and platform credibility.
It casts itself as the "next-generation innovative crypto assets financial services provider". The platform has decentralized blockchain-based assets custody and clearing system is dedicated to provide world-class professional financial trading and assets management services to users from around the world. It has its self-managed HBTC and Open SaaS Platforms for institutional partners (BHOP).
Bluehelix is a blockchain financial infrastructure provider and its Bluehelix Cloud provides technical solutions of Spot, Futures, Options, OTC trading system, and liquidity services with full-stack solutions and industrial SaaS CSM service standards. Bluehelix Cloud SaaS and Whitelabel solution have served more than 270 crypto exchange clients worldwide, covering over 14 million end-users, and its assets custody valuation exceeds 6 billion USDT.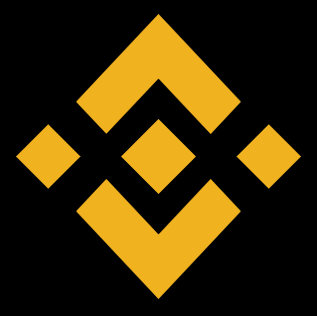 Get Profits with HODLing on Binance Earn
The platform has 25 trading pairs possible to trade with. The exchange trading fees at the platform are 0.2% per trade for both takers and makers. The option trading fees are 0.5% per trade for both takers and makers. The contract trading fees are 0.03% per trade for makers and 0.05% per trade for takers. There are no fees of charge to deposit any digital assets. Its trading platform is available on desktop (for Windows and Mac OS) and through mobile usage (IOS and Android).
HBTC Chain is the DeFi ecological infrastructure. It is based on decentralization and community consensus, comprehensively using cryptography and blockchain technology to support decentralized association governance capabilities at the technical level. Through the BHPOS consensus mechanism, combined with cryptographic tools such as elliptic curve digital signature, zero-knowledge proof, and trusted multi-party computing, the distributed generation and signature of the private key of cross-chain custody assets at all verification nodes is realized. On this basis, the realization of lightweight non-intrusive cross-chain asset custody, cross-chain asset anchored issuance, and the OpenDex system will help Defi ecological development.
The exchange does not accept US investors on its platform. HBTC states on its website that it has the backing of 56 institutional investors. Among these investors, HBTC lists Huobi and OKEX, two of the biggest other cryptocurrency exchanges in the world.
KYC verification is required. 
Андрей Снитков
9 September, 5:06 PM
Плохая биржа, мошенники. Вот уже длительное время не могу вывести с неё деньги. При выводе средств тупо не приходит смс код аунтентификации, хотя любые другие уведомления на почту приходят, поддержка игнорит
Master of puppets
29 January 2020, 4:04 PM
5/5 exchange