BBX Review 2021 - Is It Safe?
May 30, 2020
BBX is a Centralized cryptocurrency exchange based on Malta. The exchange was launched in 2018. Its reported volume is about 15-20 mln. $ per trade. BBX has 5 available trading pairs and 6 coins. 
BBX doesn't have Fiat deposits option. The exchange does not accept any other deposit method than cryptocurrencies. Margin trading option is not available on the exchange.
The exchange is available in both desktop and mobile app versions. The mobile app is available both on iOS and Android. As the exchange markets itself as a "cryptocurrency index contract trading platform", there is no doubt that the platform focuses on leveraged trading. The trading fees at BBX are 0.10% per trade, which is quite low compared to the average amount on the market.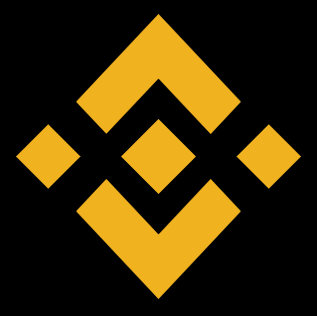 Get Profits with HODLing on Binance Earn
The exchange requests its user to complete the standard KYC procedure. 
 
Shimon
13 October 2019, 5:28 PM
I assume the exchange is good. Ive been here since this June and I'm quite satisfied with it. The interesting moment that it doesn't allow to use real money only crypto. Only the traders with the crypto are able to trade. But I'm fine with that
Tomma
12 October 2019, 6:20 PM
Definitely that's a perfect cryptoexchange. I didn't even see a big complaints about BBX. This guy's are killing it!
Benn
10 October 2019, 2:35 PM
The mobile app is a great idea, but I see that it doesn't work that great. The app doesn't work fast, I see some bugs from time to time, for instance, I can't see my balance it can just disappear from my acc.But I hope the support works with the client's feedback and the app will be fixed.
Nathan
5 October 2019, 2:01 PM
Never worked before with that exchange and I started just a month ago. First of all, I like their app. Sometimes , it works with the little bugs, but in generall it's a very convinient. The exchange shows a good volume and I can trade here easily and smoothly.
Hedo
4 October 2019, 8:15 PM
The exchange has an amazing feature is a mobile app. it's fully opreabale and has all the necessary tools to trade on the phone. The charts, balances and the coin info can be found in the app. I almost forgot when I used the web site.
Colins
2 October 2019, 12:12 PM
I like BBX for the fast support replies. That's cool, I can get the answer just within 4-5 minutes. For many exchanges that's an attainable speed, I guess.
Jermain
29 September 2019, 7:33 PM
I only can say the good things about this exchange. The support, mobile app, the liquidity is on the high level, it's a trustworthy place to trade.
Danilo
28 September 2019, 9:24 PM
Good working exchange, never face a long pending or frozen funds. The exchange has launched the app recently and I can say that is really convinient way of trading.