24ATM Review 2021 - Is It Safe?
May 28, 2021
24ATM - Multi-Currency Digital Currency Exchange Platform 24ATM is a financial service that offers the most honest and competitive crypto and fiat transfer services ever. The service allows you to quickly, safely and easily buy / sell digital currency anywhere in the world. We believe that the future of money is one in which we humans control our economy. A future with no place for middlemen and hidden fees. We offer excellent exchange rates and transparent fees. Our main goal is to make your crypto operations as comfortable and profitable as possible for you!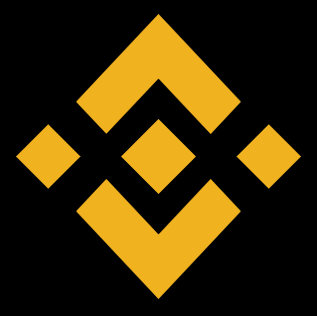 Get Profits with HODLing on Binance Earn
Игорь
17 September, 7:17 AM
Обмен происходит автоматически, скорость зависит от нагрузки в сети, но все равно зачисление прошло в течение 15 минут. Мне понравилось!
John
14 September, 5:35 AM
Мошенники! ВЫ ПЛАТИТЕ, И ДЕНЬГИ НЕ ПЕРЕДАЮТ! ДЕРЖИСЬ ПОДАЛЬШЕ!
Александр
13 September, 4:11 PM
Что еще сказать , лучший обменник , В течении одной минуты пришли деньги после подтверждения . Всем советую , не первый и не последний раз здесь вывожу.
Andras
9 September, 2:57 AM
WARNING! HUGE SCAM! STAY AWAY! THEY CHANGED THE TRANSACTION STATE TO SUCCESSFUL BUT THEY'VE NEVER SENT ME ANY MONEY AND THEY'VE NEVER MADE ANY REFUND! READ THE WHOLE STORY!
I wanted to exchange BTC to Neteller USD. I've sent the BTC and I shoud have received $323 to my Neteller account. As I have never received the money I tried to contact them in all possible ways. Their live chat looks online always but in real nobody answers. I sent a message using their contact form, to their email address and Telegram also but I have never received any answer. Their Skype, Viber and WhatsApp account don't exist despite the information on their website.
Unfortunately I have to say this exchanger is a scammer. Never use their service if you wouldn't like to lose money! SCAMMER, stay away!
I've deleted my previous review because they wrote me a message that they will send my money only if I'll remove this review. They referred to fake rules also. On their website they wrote they make the exchange in 24 hours otherwise they send the money back. I posted my review 2 days later only when I received nothing and they didn't answer to my messages.
Later I got another message that they sent the money just there was an issue with my account that they will solve if I remove my review. I've never had any issue with my account and when I asked proofs they sent nothing and they didn't fix any kind of issue and I'VE NEVER GOT MY MONEY! Later I got another message that I can use any other payment system that they offer their website. I wanted to try Skrill. They told me that it doesn't work either. After this I selected Perfect Money. They sent me a message again that they will send my money if I'll remove my review from Trustpilot also. I did it. Since their last message 2.5 weeks passed and I've neved got my money. They didn't answer to my messages anymore. I sent the BTC on 28.07.2021, more than 1 month ago!
THIS IS A HUGE SCAM! NEVER USE THIS WEBSITE! CRIMINALS! THEY WILL STEAL YOUR MONEY!
Не первый раз пользуюсь. В очередной раз подчеркну надёжность в отношении этого обменника. eth-рубли всё чётко