Dragonchain (DRGN) Price and Reviews 2021
Market cap:
$ 2,639,717.12322
Volume 24h:
$ 16,423.78208
Smart contract address:
0x419c4db4b9e25d6db2ad9691ccb832c8d9fda05e
Total supply:
433,494,437.0
Total coins mined:
433,494,437.0
Sep 17, 2021
Blockchain technology can be very useful for many different purposes. One of them is data storage and management. Many decentralized ledgers provide an opportunity to store public data but there are a lot of enterprises that not only need to store public data but also have the ability to store some data privately or with limited access. For instance, it could be business companies or healthcare companies. One of the blockchains combining the elements of private and public blockchains is Dragonchain. In this article, we will figure out what are the main features of Dragonchain, what is Dragonchain token (DRGN), answer the question is Dragonchain a scam, and provide other important information.
What Is the Dragonchain Platform?
The Dragonchain is a hybrid blockchain platform capable of managing private and public data. It allows you to extract the portion of data needed for a certain action from the document. For instance, when you show the ID to confirm you are not underage, you simultaneously share lots of other personal information including birth date, name, etc. Dragonchain allows managing the data flow the way so you won't have to share the data you don't want to share.
Dragonchain can be used for building decentralized apps and smart contracts. In contrast to Ethereum which provides the same functionality, Dragonchain doesn't limit developers to only coding language. Those who want to create a dApp of a smart contract on Dragonchain can use Python, Java, C++, and other programming languages. 

Dragonchain was launched in 2014 by Walt Disney Company but later separated and became an independent entity. The headquarters is in Seattle, Washington. The product is constantly developed by the Dragonchain Foundation headed by Joe Roets. In 2017, the DRGN token sale took place. It helped the company to raise $13 million.
Main Features
Dragonchain is an ecosystem allowing you to store a set of confirmed private information. Dragonchain will play the role of intermediary between your data and the entity requesting some certain data or needing to verify this or that fact that can be confirmed via the data stored on Dragonchain. The platform will provide the requester with the needed info without exposing the rest of the data. It helps to maintain privacy without harming the flow of the verified data. Imagine that the Internet shops take your payments but don't collect your name and other delicate information. That's what Dragonchain is going to achieve.
Currently, Dragonchain offers its users business-ready solutions (applications and more). The basic feature is data storage. The company claims that every transaction on Dragonchain is protected better than Bitcoin, Ethereum, and other blockchains combined. Moreover, according to Dragonchain, the platform is Quantum safe meaning that hackers won't be able to steal the clients' data or funds via quantum computers that are believed to be one of the biggest potential threats to decentralized platforms. The expert team of Dragonchain is ready to provide clients with consultations. 
Dragonchain provides an anti-fraud and compliance product. Dragonchain has business-ready solutions that can be applied to different companies in a matter of days. For instance, it took 5 days to provide Beaxy with a transparent anti-fraud solution for a financial service and crypto exchange accountable to the US regulators.
Dragonchain helps to prevent wash trading and other market manipulations. The platform provides reliable metrics including volume, reserves, supported trading pairs, and other data. More than that, Dragonchain can serve as a guarantor of regulatory compliance of its corporate users. The platform helps to carry out KYC and AML procedures. Despite the fact that blockchain platforms are mostly associated with cryptocurrencies, Dragonchain allows improving the security of the bank-to-bank transactions of fiat money. More than that, Dragonchain can secure payments made via banking cards and mobile wallets and chargebacks. 
It is no secret that blockchain is capable of guaranteeing traceability and transparency to supply chains. Dragonchain has customizable solutions for customers looking for the supply chain management.
As for identification data management, Dragonchain allows users to integrate GDPR/CCPA, use authentication and identify themselves and all the parties they communicate with (it helps to avoid impersonators). The identity information is protected from unwanted access and can be recovered via Dragonchain. One of the ways used by Dragonchain to make identity safer is decentralization. Personal Identifiable Information can be stored and managed via the ready solution called Factor. 
Another sphere for which Dragonchain can offer ready customizable solutions is the Internet of Things (IoT). For instance, it is possible to provide your clients with the process of manufacturing goods they buy from you via live footage. More than that, devices can be protected from unwanted access via multi-factor authentication provided by Dragonchain.
Another product by Dragonchain is Provably Fair System. It can be used for holding giveaways, contests, etc. This tool provides a fraud-proof winner selection feature and protection from possible cheating from the participants' side.
Companies seeking to transition to a blockchain can use the Dragonchain blockchain-as-service solution. Dragonchain has features allowing to power loyalty and rewards programs with blockchain and tokenizes the existing bonus points. According to Dragonchain, migration to blockchain won't be a big concern.
Dragonchain solutions can be used for the education market, as well. For instance, it allows you to upload and track certifications associated with professional skills. Education rewards can be tokenized. 
With Dragonchain, you can "eternalize" (archive) any online content and prove its state of originality. You are free to cryptographically sign your Tweets. Documents, messages, and other kinds of information with all related data (such as date of creation) can be eternalized, too.
Dragonchain is also good for creating decentralized communities on top of that. The service called Den helps to fight Internet trolling, fake news, and censorship all at once. All the actions of the community members (votes, likes, messages, comments, etc) are stored on-chain. The communities are governed collectively by lair owners (where lairs are Den-based communities). The content creators can be rewarded via the token system. Advertising markets can be managed via Den. Data sellers can make trades via cryptocurrencies. Den communities can be managed as non-profit, companies, and universities.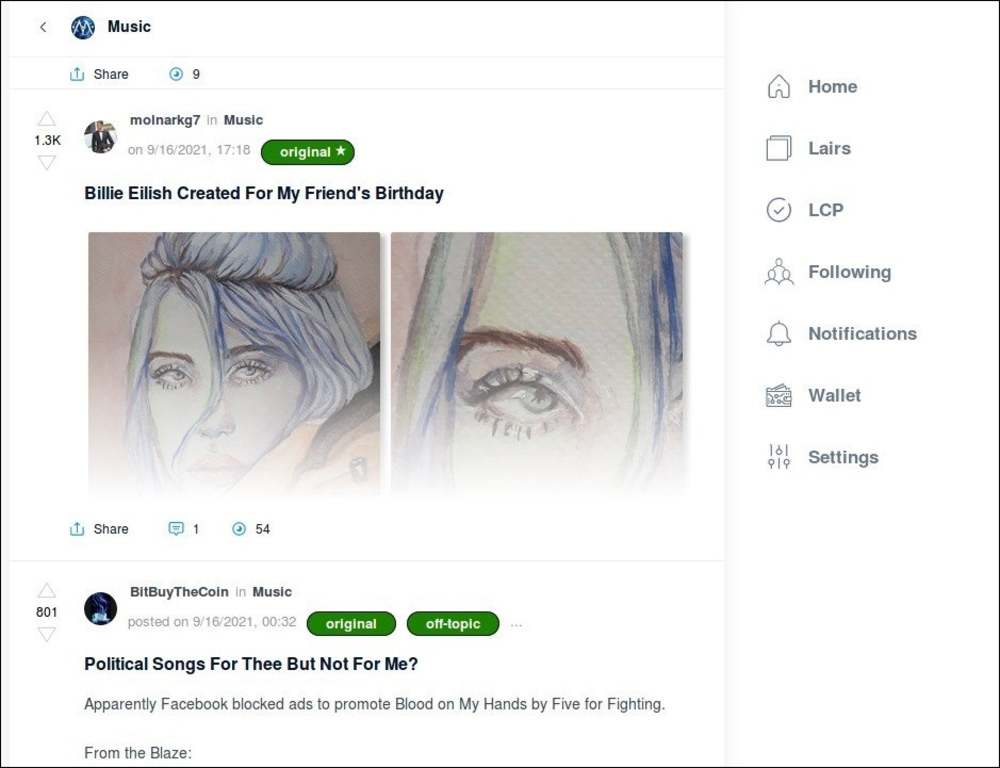 Dragonchain is aimed at building the internet of trust where inauthentic and false content is outlined as so and the companies are held accountable to their clients. Proof Systems by Dragonchain is going to replace bureaucratic hassle and related harm. Proof Systems are created to improve the quality of life as they will confirm the quality of the products we buy, as well as the authenticity of the messages we read and the safety of resources we use.
Dragonchain Token (DRGN)
Dragonchain (DRGN) token serves as the fuel in the Dragonchain ecosystem. The DRGN holders also can vote on the further development of the platform and earn more. As of September 16, 2021, the price is $0.17 while the market cap is slightly over $64 million. 
$DRGN #Dragonchain

Back in the top 400. Soon 300, then 100, then the moon.

We skippin 200 fam

LFG 🚀🚀🚀 pic.twitter.com/PyBYBhPjlX

— Squigs (@Horus1618) September 15, 2021
DRGN holders can earn TIME which is lent out via MyEtherWallet. Additionally, the token holders can run the nodes and verify the transactions. It's worth saying that as of September 2021 this activity is not profitable because of the low DRNG price. You can see our DRGN price prediction here. 
Is Dragonchain Safe?
The business data of the corporate clients cannot be compromised via hacking as all the information is stored in an encrypted and distributed form. It is up to clients to choose the location where the data will be stored. Moreover, access to viewing and editing this data is limited and regulated by the business owners. It seriously increases the security of the company's documentation.
What makes Dragonchain even more trustworthy is the fact that it is a blockchain company complying with the US regulations which is not an easy task. Crypto companies audited by the US regulators can be considered safe and Dragonchain is one of them.