Vitalik Buterin Net Worth 2022 - How Rich Is The Crypto Wunderkind?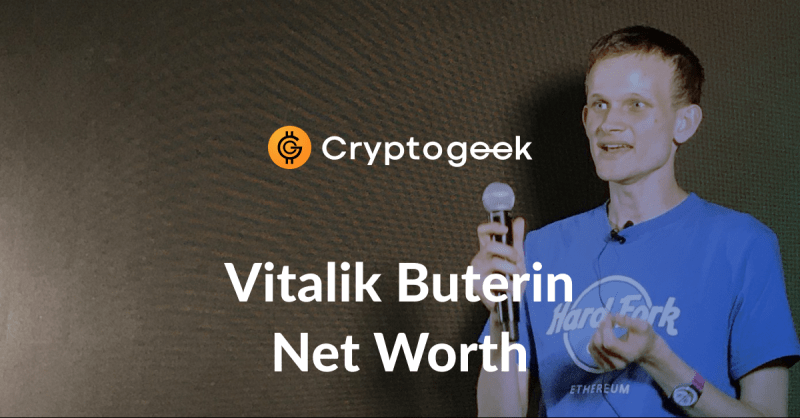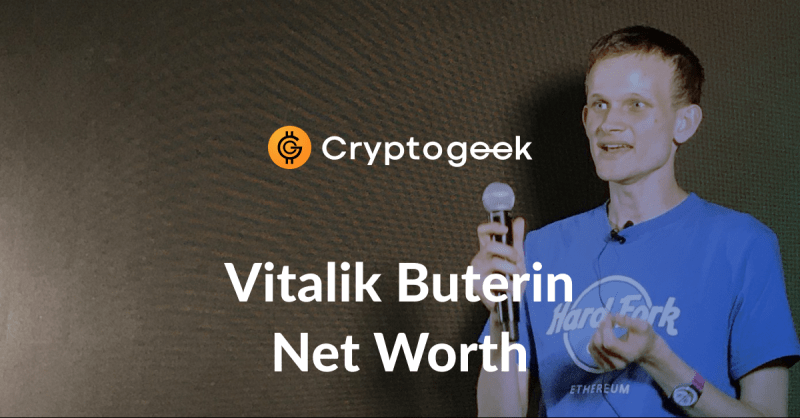 Vitalik Buterin is a famous cryptocurrency and blockchain developer, programmer, entrepreneur, and co-founder of the Ethereum network. He is a notable speaker in the cryptocurrency industry advocating for many blockchain-based projects and participating in numerous crypto-related events around the globe. 2 years after learning about Bitcoin, at the age of 19, he wrote the Ethereum whitepaper. Soon after, the Ethereum blockchain cryptocurrency called Ether became the second biggest cryptocurrency in the world. It is regarded by many that by 2020, Buterin gained $100,000,000, however, CryptoGeek believes that the actual Vitalik Buterin net worth surpasses $168 million. In this article, we will shed some light on the milestones of Buterin's professional biography and will learn how much money this young genius made along the way.
Obstacles In Calculating Buterin Net Worth
What makes the task of calculating Vitalik Buterin net worth quite hard (or even impossible) is that most of his money is supposedly stored in cryptocurrencies. That's the reason why different sources name figures $100 to $500 million. It's understood that Buterin wasn't likely to spend $100 million. The USD value of his riches fluctuates heavily due to the turbulence of cryptocurrency market prices. If we believe that Buterin as the co-founder of Ethereum stores a significant chunk of his wealth in ETH, we should consider that the ETH price was over $1,400 at the peak (January 2018) but as of October 2020 it is much lower — around $380 per 1 ETH. Despite the inability to provide accurate figures, we will do our best to provide enough facts to make the calculations as precise as possible.
Pre-Ethereum Years
Vitalik (or Vitaly Dmitrievich) Buterin was born on January 31, 1994, in Kolomna, Russia. His parents are Dmitry Buterin, a computer programmer, and Natalia Ameline whose occupation is not specified anywhere. The family wasn't that wealthy. In 2000 it moved to Toronto, Canada, looking for better jobs.
Vitalik showed early interest and talent in math and at the age of 7 was sent to study in a private school. Vitalik was studying at the class for gifted children where he continued to develop in math, coding, and economics. He began programming at the age of 9. Buterin's teacher recalls Vitalik being able to make complex calculations in his head as twice as fast as the other students. For four years he was studying at Abelard School. These years are cited by Vitalik as very important in his life. That's when he decided to focus on learning.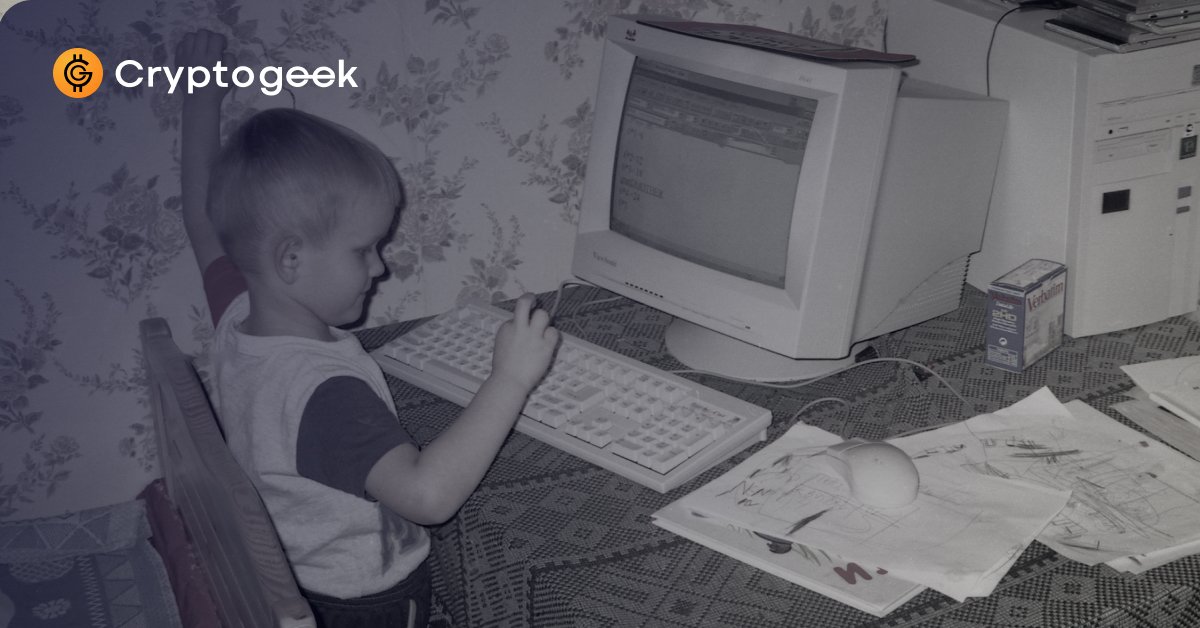 At the age of 17, he learned about Bitcoin from his father who had a tech startup at that time. When Vitalik was first introduced to Bitcoin, he thought this thing is worthless and lacking intrinsic value. However, a bit later he began to think of Bitcoin and started to study everything he could on that topic.
Interestingly, the experience that triggered the then 17-year-old programming prodigy was the update of the World of Warcraft game which nulled some of his gaming achievements in a wink of an eye. Buterin decided to quit playing the game, and it provided the necessary room for a new occupation in his mind. What's more important, the case with this Warcraft update tackled him to a thought that centralized power is evil or at least that decentralization is not a bad idea. From that moment till now Vitalik is a fervent advocate of decentralization. That was the moment when he started his cryptocurrency journey.
Vitalik appeared to be not only a researcher but also a keen writer. In 2011 he started to write blog posts on Bitcoin and bordering themes. That year, Bitcoin was an object of interest to a relatively small international community. As Buterin himself admitted Bitcoin-related chats were attracting not only programmers and cryptographers but also people involved in politics (socialists, libertarians, etc). It was a boiling space of ideas and discussions concerning such topics as censorship, privacy, decentralization, and so on. All these topics have obviously been meaningful for the future brainchild of Buterin, an Ethereum blockchain with all its services, opportunities, and its philosophy.
Who knows probably those days (or rather nights) contributed to Buterin's edginess that made headlines. Here's one of his statements that became famous: "I definitely hope centralized exchanges go burn in hell as much as possible". Once he got criticized (by some) for interrupting Craig Wright (cryptocurrency developer, a self-proclaimed Satoshi Nakamoto) during his speech at the Deconomy conference in public saying "given that he makes so many non-sequiturs and mistakes, why is this fraud allowed to speak at this conference?" Another Buterin's battlefield is his in and out confrontation with Justin Sun on Twitter.
8. Better white paper writing capability (Ctrl+C + Ctrl+V much higher efficiency than keyboard typing new content)

— vitalik.eth (@VitalikButerin) April 6, 2018
Vitalik's blog posts were noted by a person who started an Internet publication dedicated to Bitcoin. He offered Vitalik to write articles about Bitcoin for 5 BTC per each one. Buterin accepted this offer and soon gained 20 BTC for his work. At that time it was around $14 — quite far from hundreds of millions he will make in the next several years, as you can see. As Vitalik remembers, he spent his first 10 BTC buying a t-shirt. As Bitcoin wasn't a mainstream topic and the founder of the website dedicated to this cryptocurrency probably wasn't a bright promoter, the publication was closed quite soon due to the lack of interest from people.
However, Buterin wasn't going to quit writing. The new opportunity came from outside. In September 2011 a Romanian Bitcoin enthusiast who read Buterin's texts reached out to Vitalik and invited him to be a co-founder and a principal author of Bitcoin Magazine. That's how one of the earliest serious Bitcoin publications was created. Bitcoin Magazine started to release a printed edition in 2012. Vitalik was working on the articles 10 to 20 hours a week while still attending the University of Waterloo. The monthly subscription costs $9. Some of the articles are available for free. There is no info on how much money Buterin made on Bitcoin Magazine. He was working for BM until 2014. When Vitalik was 18, he won a bronze medal in the International Olympiad in informatics.
As the Bitcoin price has grown by 2013, Vitalik became able to spend some money on traveling. He visited Amsterdam, Barcelona, San Francisco, San Jose, and other cities. He was meeting other people fond of cryptography and cryptocurrencies. It is considered that participation in the San Jose conference was the turning point when Vitalik saw how many people are involved in the yet obscure cryptocurrency industry and how much dedication they perform. That's when he thought of changing his life. At about the same time, he began to work on the Ethereum proposal that will be released a year after. In 2014, Vitalik decided to quit university and dedicate all his time to Ethereum which he did. He had some money to kick start the project as he received a Thiel Fellowship worth of $100,000. At the same time, he was working as a research assistant with one of the Off-the-Record Messaging protocol inventors, Ian Goldberg. This protocol is still used for the encryption of instant messages. Despite the fact that Buterin ceased writing for Bitcoin Magazine, he continues to post new texts on his personal website as well as participating actively in discussions here and there over the web.
The Ethereum Launch
On one hand, Ethereum started as a logical extrapolation of the Bitcoin functionality to a wider array of processes while at the same time, Ethereum was initiated as the network operating more efficiently than Bitcoin as it was addressing Bitcoin's drawbacks.
As the distributed ledger is immutable and secure, it can be used for purposes different than monetary transactions. Transactions on blockchain can represent bonds, stocks, and other kinds of information — in fact, any kind of information can be treated via blockchain. More than that, the very nature of blockchain is capable of making many processes automated, verifiable, safe, and so on. The intermediary that wastes time and other resources is effectively removed by blockchain solutions as blockchain allows platforms to be peer-to-peer. What's more important is that blockchain could be used to control agreements between the parties of the transaction and provide a trustless system for payments or any other type of interaction. All the bureaucracy could have been replaced by an algorithm. These ideas were not arranged properly by anyone as of 2013 however a number of people were already calling it blockchain 2.0. Vitalik Buterin will become the one to bring these pieces of the next big thing after the Internet to operation.
Vitalik noticed that developers who were trying to widen the use cases for blockchain technology were building their platforms on top of the Bitcoin blockchain. It was the reason why all these projects were seriously limited by opportunities of the C++ language that was used for creating the Bitcoin network. Buterin saw real potential in using a blockchain different from Bitcoin. He understood that building a new blockchain based on Turing-complete coding language will make it possible not only to launch a new payment network but to create a decentralized version of the Internet with all functionality used online — every kind of interaction with data.
The Ethereum whitepaper was ready in 2014. Buterin sent it to his friends and got surprisingly positive feedback. Soon, Vitalik got the team to work on this project. Ethereum was introduced at the cryptocurrency conference in Miami. The public was enthusiastic about this new platform. 31,000 BTC was raised in an ETH crowd sale in July of 2014. This money made up an Ethereum Foundation, a non-profit organization created for financing the Ethereum project. The same year Vitalik won the World Technology Network (WTN) award for IT software. It's worth saying that one of the other candidates was Mark Zuckerberg but a 20-year-old cryptocurrency visionary had something more impressive to offer.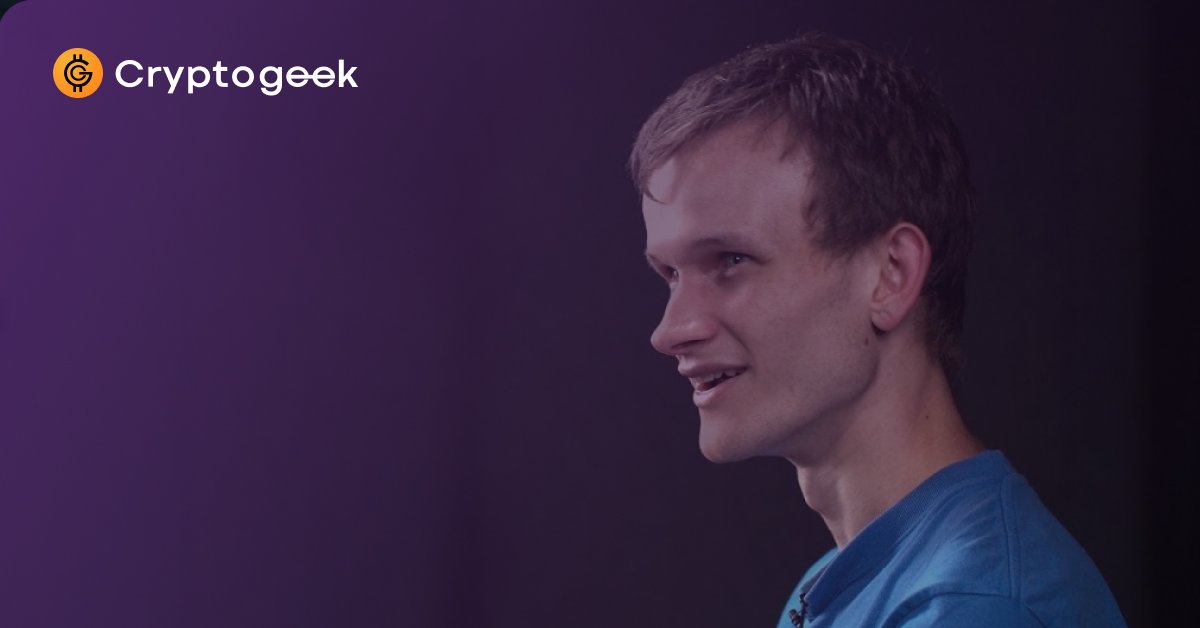 The salary paid to Buterin by Ethereum Foundation was not stable, although on average it is equivalent to approximately $144,000 a year. The salary is paid in Swiss franc as the Ethereum Foundation is registered in Switzerland. Buterin named 135,000 CHF as his annual salary in one of the Reddit posts. Some cryptocurrency community members were criticizing Vitalik for accepting such a big salary however this amount is far from the biggest in the industry for a position like Buterin's.
Calculating Vitalik Buterin Net Worth
There are not many facts known about the wealth of Buterin. However, some information is known. Public wallet addresses help to estimate at least some part of the Buterin's money. Vitalik's statements about his wealth can be found over the Reddit posts. Mostly these messages don't contain accurate numbers. For instance, once addressing the Ethereum pre-mine accusations, he stated that he has never ever owned more than 0.9% of all ETH. This clue doesn't help us to get any clear figures. Rather it only narrows the field of our guesses. It is believed that around 11% of the Ethereum supply is held by the founders. The coins were pre-mined. 
Of course, salary is not the only revenue Vitalik gets. He is paid as an advisor on occasion. He is a prominent speaker and industry driver. However, the amounts he gets for this activity are not disclosed anywhere.
There is no "official" data on how much money Vitalik keeps in ETH but curious people who analyzed Buterin's wallets claim that he has approximately 352,000 ETH. 
Buterin himself stated that he holds some tokens from ecosystems different from Ethereum namely Bitcoin Cash (BCH), Bitcoin (BTC), Dogecoin (DOGE), and Zcash (ZEC). He specified that the combined value of these assets is lower than the 10% value of his capital in Ethereum. If we assume that Vitalik owns 352k ETH, the other coins amount to 35,200 ETH at best.
Apart from that, the Ethereum founder admits he holds some ERC-20. The tokens are OmiseGo (OMG), a Kyber Network token (KNC), Maker (MKR), and Augur (REP). And once again Vitalik adds that the total value of these tokens doesn't surpass the 10% value of his ETH reserve. One more time let's say that it's 35,200 ETH.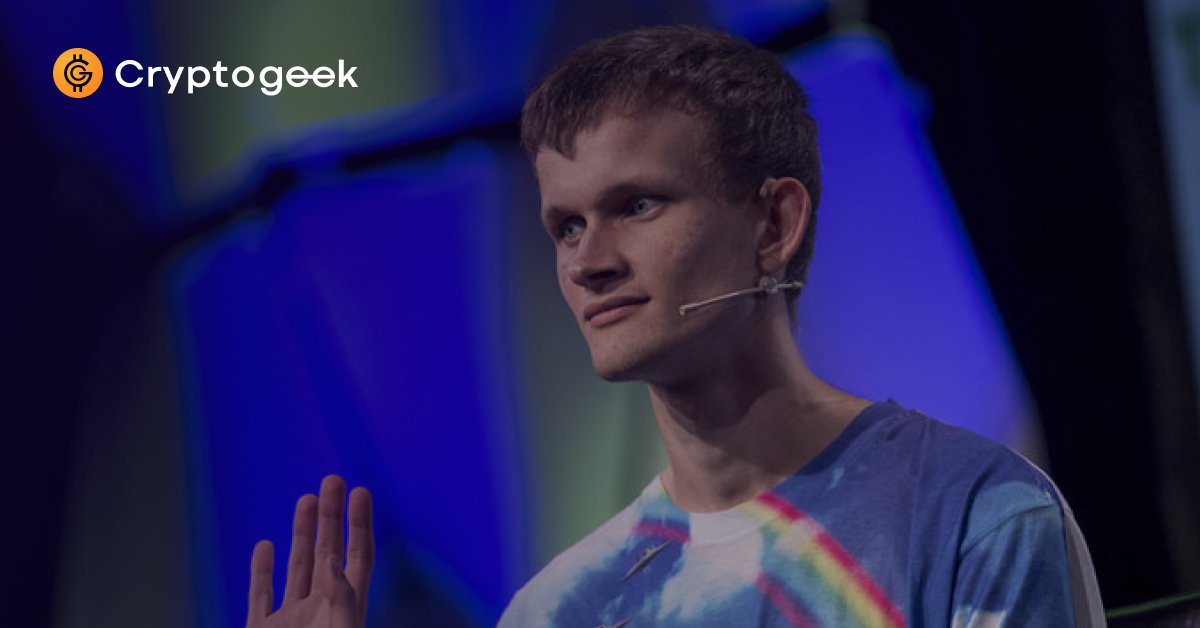 Buterin has corporate shareholdings in Clearmatics and StarkWare. These startups turned out to be quite successful raising $13 and $36 million respectively. However, there is no info on Vitalik's share in these companies.
What about fiat money? "I'm definitely not in the camp that actively relishes that fiat currencies will be destroyed," Vitalik once said. And it seems he is living up to his words! Crypto Briefing estimated Buterin's holdings in fiat currencies at $12 million. Although this estimation is not backed by the sources, it doesn't contradict Buterin's own statements on his savings in fiat money.
And that's pretty much it.
Now let's take some time to sum everything up and convert it (oh what an irony!) into the US dollars. As of October 16 2020 when the article was written 352,000 ETH is worth $130,264,640. The rest of the cryptocurrencies owned by Buterin make $26,052,928 at maximum. Then we must add $12 million of his fiat money holdings. The overall sum is above $168 million. Please note that in many cases we couldn't retrieve the information about the amounts of the occasional earnings and so on. In fact, we believe that the net worth is higher than our estimation so let's treat it like the minimum Vitalik Buterin net worth. Take care! 
---
---