Top 6 Dent Coin Wallets To Use in 2022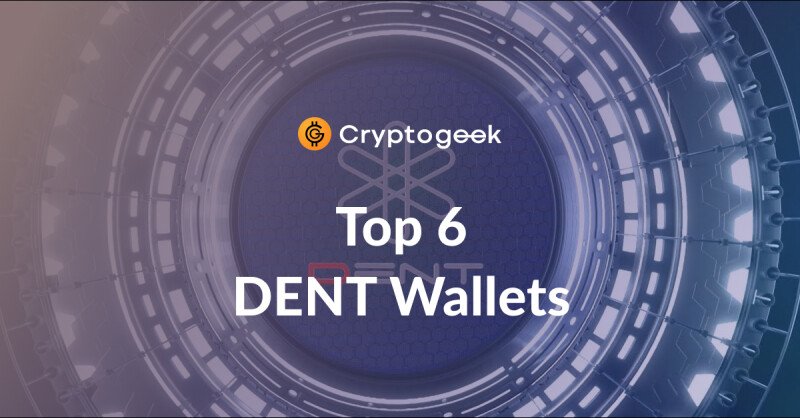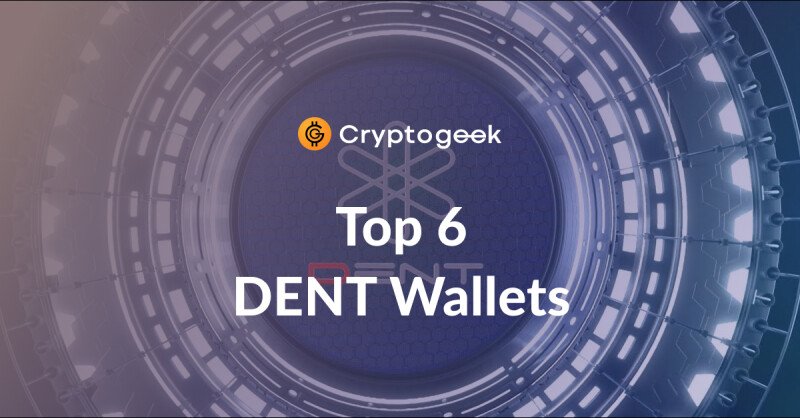 DENT is a blockchain-based telecom service. The company provides a marketplace of Telco assets, mobile data packages, etc. Decentralized telecom allows users to save money or sell unused voice minutes, and so on. The platform became a success. As of October 2021, it boasts dozens of millions of users from 140+ countries. The platform has a native token — DENT. As for now, DENT can be stored on many multicurrency wallets. Which are the best? In this article, we will showcase the 6 best wallets for DENT storage. 
Freewallet
Freewallet is a brand providing dedicated cryptocurrency wallets for many cryptocurrencies. Another product from Freewallet is a CryptoWallet, a multi-currency and multifunctional cryptocurrency wallet. CryptoWallet is one of the best wallets for DENT storage as this wallet is much more than simply a DENT wallet and at the same time, it is simple and intuitive enough so if you don't need the extra features you won't get distracted by them.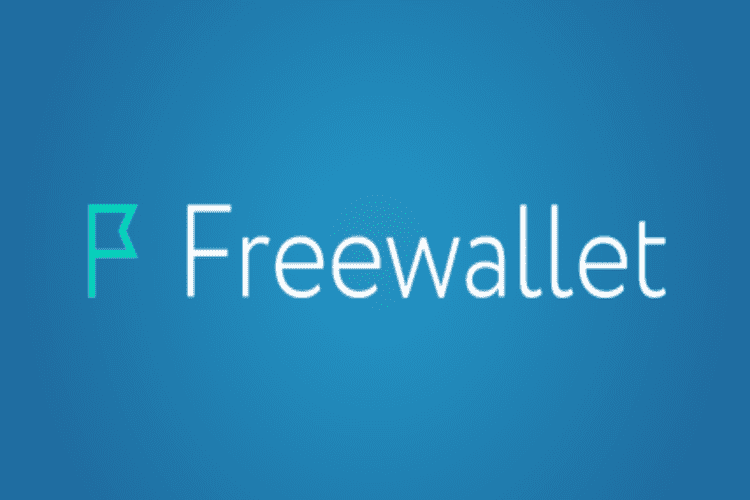 CryptoWallet is a piece of software available in the form of mobile apps for Android and iOS and a web wallet that can be accessed via an Internet browser. As of October 2021, CryptoWallet supports the storage of around 130 cryptocurrencies. The in-built coin exchange allows users to swap coins including DENT to other coins supported on Freewallet. Another nice feature available on Freewallet is the ability to buy gift cards from hundreds of brands including such top companies as Google, Adidas, Amazon, Ikea, Domino's, etc. DENT is one of the currencies you can use to pay for a gift card. If you want to widen your share of DENT coins on your balance, you can easily buy some crypto coins with a card (the number of these coins is limited and DENT is not on the list). Then you can easily exchange these coins for DENT. 
Ledger Nano S or Ledger X
If you want to store DENT in a wallet that is considered to be one of the safest in the world and are ready to pay money for it, then the hardware wallet from Ledger is what you need. Ledger Nano S is one of the models that support the DENT coin. The metal USB device created for the storage of crypto coins costs around $60. It is a handy way to keep your funds offline.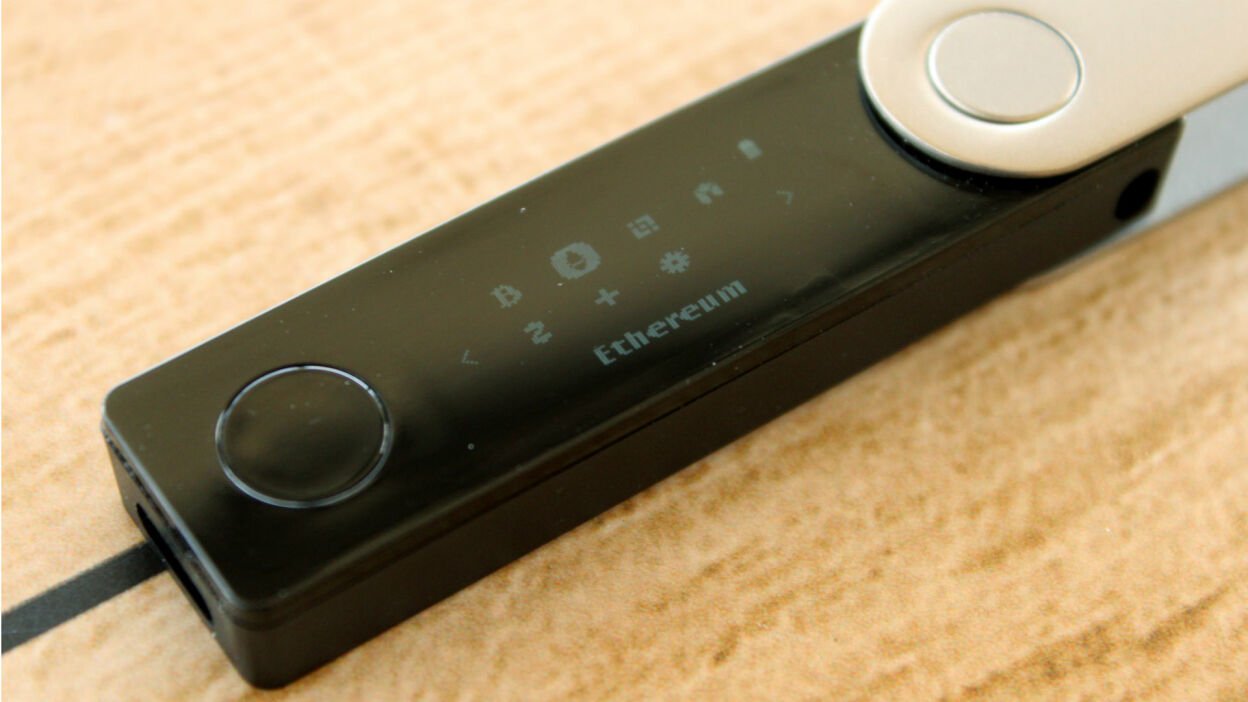 The only way to access your funds is via connecting this device to a computer and entering a PIN. When you send coins from the Ledger wallet, the transactions are signed offline. Private keys never leave the device and are never exposed online. It makes the use of Ledger wallets extremely safe. To get access to your funds one will need to get the device itself. Even if the device is stolen money is protected with the PIN. As of 2021, no Ledger wallet has been ever hacked. The wallet has a unique chip and an operational system designed to protect the data from bad actors.
Apart from DENT, Ledger Nano supports over 1000 cryptocurrencies including most of the top coins and hundreds of ERC20 tokens. It is also possible to store DENT on Ledger Nano X. It has more features and it costs around $120.
Trezor
Trezor wallet is another well-established hardware wallet alongside Ledger. As well as its prime competitor, Trezor is considered to be one of the safest wallets in the industry. The wallet was launched in 2014 and is headquartered in the Czech republic.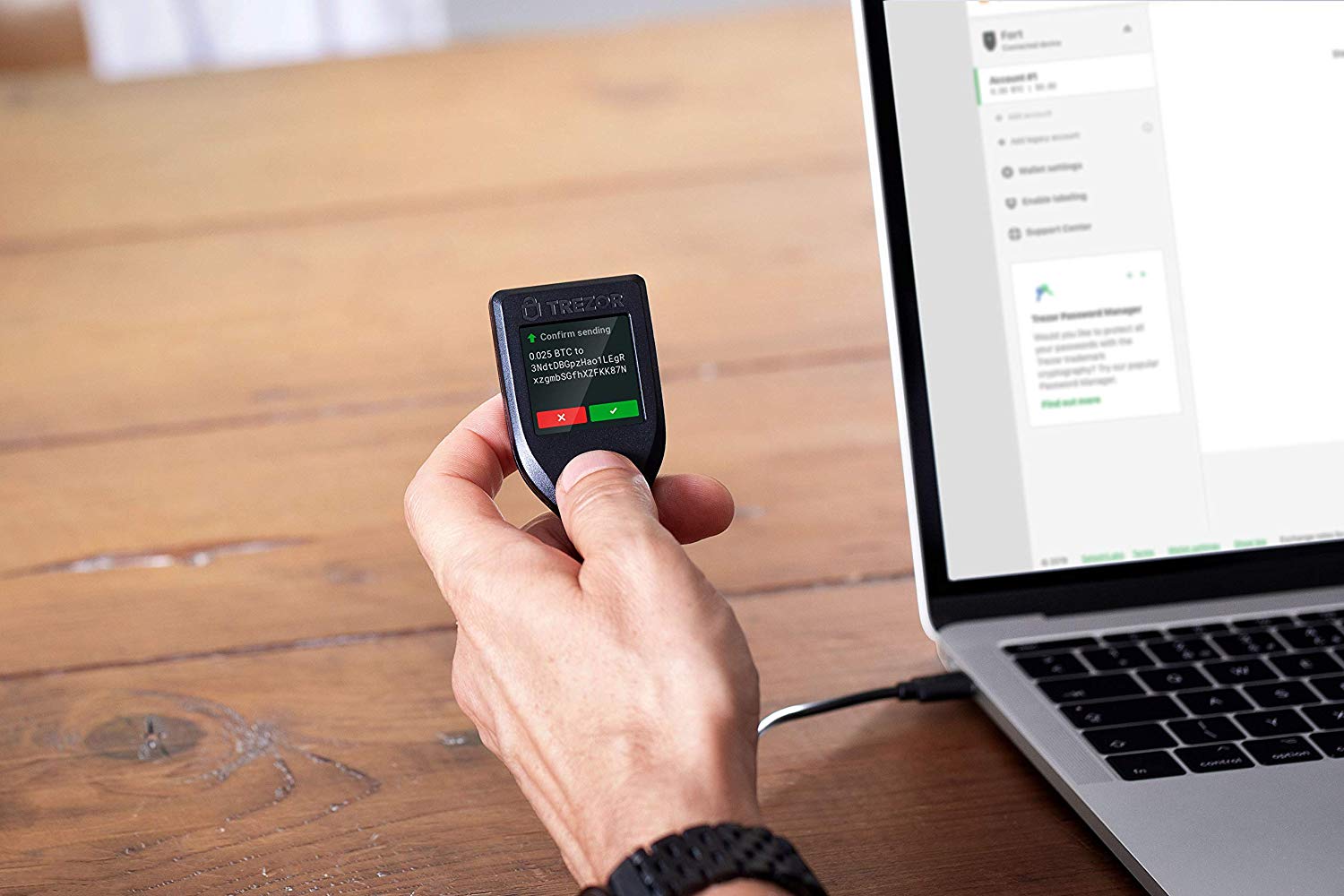 Trezor supports over 1.5 thousand crypto coins including DENT, Bitcoin, Litecoin, and ERC20 tokens. Trezor allows users to buy and sell crypto and use vouchers and gift cards. The wallet is a USB device that signs transactions offline and is not prone to viruses. Trezor is compatible with MyEtherWallet. Unlike Ledger, Trezor offers more models including ones with colored big screens. In general, Trezor wallets are easier to use than Ledger products. More than that, Trezor applies more security measures to keep the funds safe.
MyEtherWallet
MyEtherWallet (also known as MEW) is among popular choices among those who look for a DENT wallet. The wallet was launched in 2015. MyEtherWallet is good for holding all kinds of Ethereum-based tokens (and DENT is one of them). This wallet is a part of the Ethereum blockchain and doesn't require downloading any additional software. The wallet can be accessed from any Internet browser. You should be careful using MEW to avoid fraudsters that impersonate the MyEtherWallet website. Another way to increase the security of your funds is using MyEtherWallet with Ledger or Trezor, another famous hardware wallet. Both these wallets are compatible with MyEtherWallet. Those who would like to use the mobile app can choose an alternative option and use MEWconnect — a mobile app providing access to the MyEtherWallet account.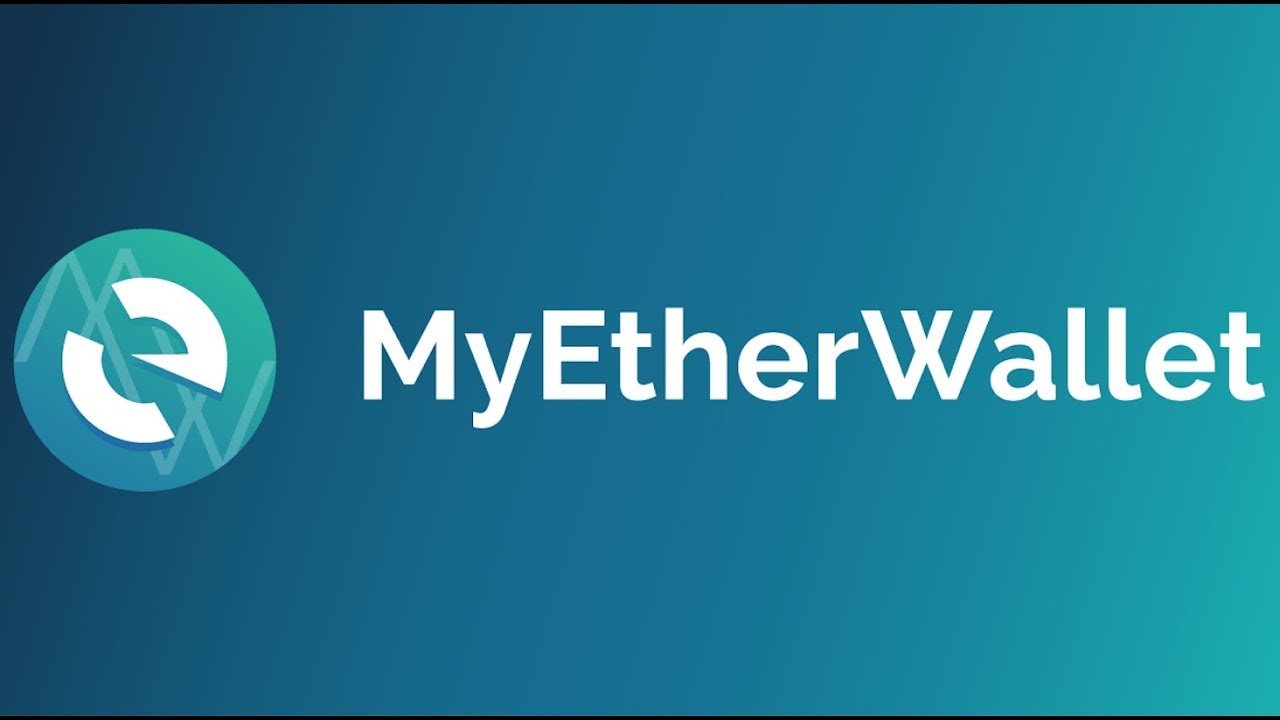 Thanks to a partnership with Changelly and Kyber Network, you can swap tokens inside of the MEW interface. This wallet grants users high anonymity and collects low fees. In fact, users only pay miners (so-called "gas" fees) who validate the transaction. All the new ERC20 tokens are added to the list of the supported coins automatically. The new wallet is created via MEWconnect, mnemonic phrase, or Keystore file. The two latter options will require storing mnemonic phrases or Keystore files in a safe place (offline) to be able to access the wallet whatever happens and to safeguard the wallet from strangers.
Atomic Wallet
Atomic wallet is a multi-currency wallet available in a form of a mobile app and as a desktop wallet, too. The wallet allows its users to store, send, and receive over 500 cryptocurrencies including numerous ERC20 and BEP2 tokens. DENT is one of the currencies supported by Atomic Wallet, as well. What's more interesting, all the supported coins can be effortlessly swapped between each other on Atomic Wallet and DENT isn't an exception. Some of the cryptocurrencies can be bought via bank card right in the app. The list of these currencies includes Bitcoin, Litecoin, and Ethereum but unfortunately doesn't include DENT.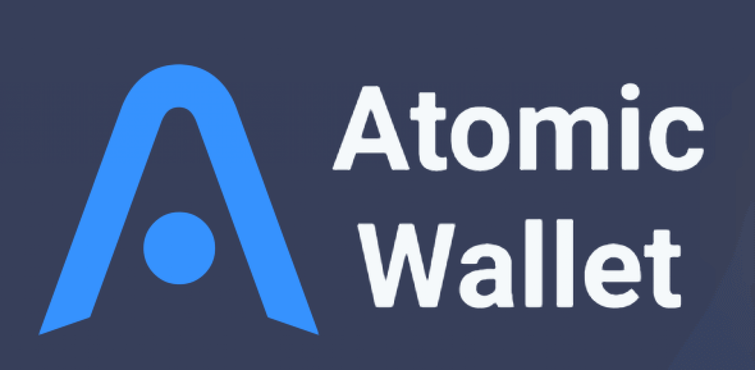 The wallet's interface is user-friendly and accessible. Atomic Wallet doesn't hold users' private keys. Instead, the keys are stored locally on the users' devices in an encrypted form. The backup for the account is possible via a 12-word mnemonic phrase. The downside of this feature is that if you lose your backup phrase Transactions are guarded by the AES and TLS encryption. As for fees, Atomic Wallet doesn't collect anything on top of gas commissions which makes Atomic Wallet quite cheap. 
Trust Wallet
Trust wallet is a multi-currency wallet acquired in 2018 by Binance, the world's leading cryptocurrency exchange by trading volume. Trust wallet is a mobile app. It will please those traders who prefer to have full control over their private keys which are stored locally on the wallet owner's device. More than that, the wallet doesn't collect nor request the personal info of its users. The wallet is hierarchy-deterministic. The backup is possible via the seed phrase. Easy access to accounts is possible via FaceID and TouchID.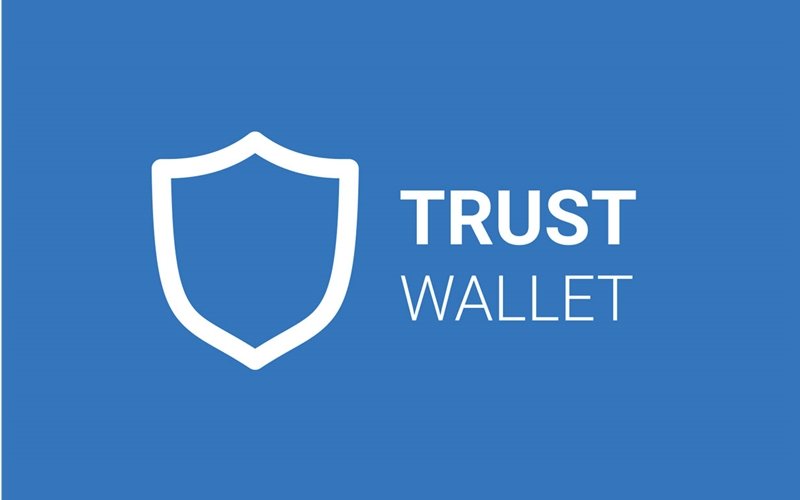 The wallet mainly supports Ethereum-based tokens and DENT is among them. Apart from cryptocurrencies, the wallet is good for NFTs storage. The wallet doesn't take fees on top of the transaction "gas" commission. Trust wallet is very user-friendly. It allows buying and exchanging cryptocurrencies without leaving the app (however, these features are not supporting DENT as of now). The trading takes place via a partnership with Shapeshift and Changelly. The market charts are also available in the wallet's interface. Also, it is possible to participate in airdrops via Trust wallet. Additionally, the Trust wallet allows you to access decentralized apps right from the wallet.
---
---