Tim Draper Net Worth 2022 — The Richest VC Who Moved From Stocks to Crypto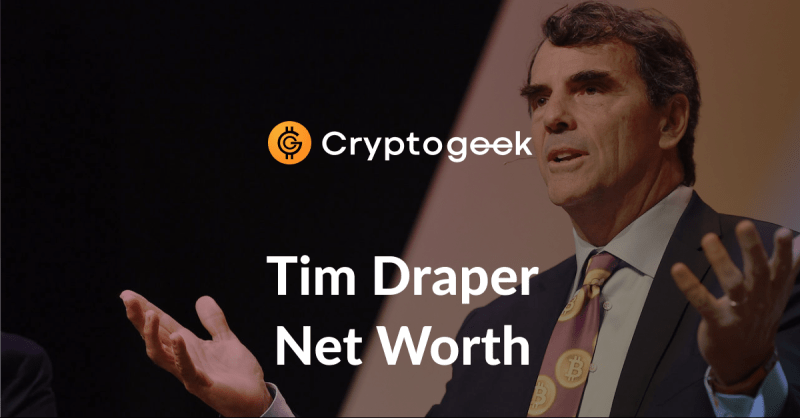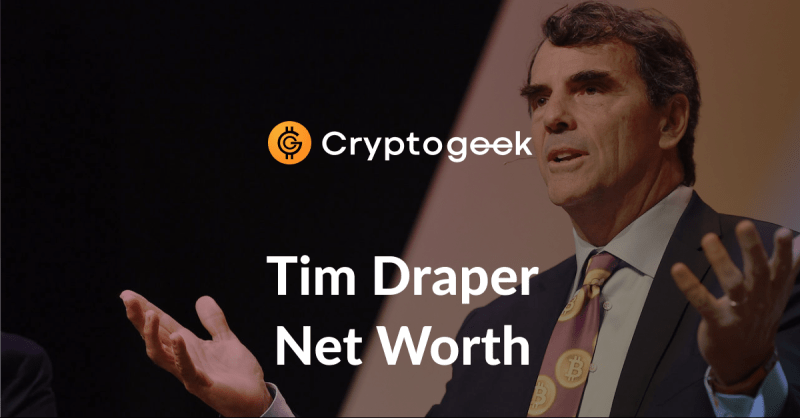 Tim Draper is one of the richest venture capital investors. The list of his investments includes Tesla, SpaceX, Twitter, Baidu, Skype, Twitch, Coinbase, Bitcoin, and so on. His viral marketing know-how helped to develop the success of Hotmail and Yahoo!Mail. Draper became a prominent figure in the cryptocurrency sphere in 2014 when he spent around $19 million buying 30,000 bitcoins seized from the Silk Road online market on the auction. In recent years, Draper was vocal about his support for DeFi, cryptocurrencies, and key values associated with them, such as decentralization, privacy, etc. Tim also is known as a founder of a venture capital firm Draper Fisher Jurvetson and a private entrepreneurship school called Draper University. 
As we already mentioned, Tim Draper is one of the richest men in his profession. We estimate his net worth at $1.3 billion. In this article, we will examine the career of Tim Draper and show how we calculate his wealth. We will learn which investments made the bulk of Tim's riches and what part of it is built of cryptocurrencies.
Tim Draper Early Career
It is fair to say that the chances of Draper not becoming a rich and educated person was little. He was born on June 11 1958 to Phyllis and William Henry Draper III. The latter was a significant venture capitalist himself. Tim's grandfather, William Henry Draper Jr., was a venture investor, too. Also, he was the first NATO ambassador, army officer, and banker. 
Draper graduated from the prestigious Phillips Academy Andover (only about 13% of applicants get enrollment on average). After finishing this school Draper became a Stanford University student. There he became a Bachelor of Science in electrical engineering in 1980. While attending Stanford, Draper was a Hewlett-Packard marketing engineer intern. More than that, in the same period he co-created a popular boarding game "Stanford - The Game". At the age of 26, he became a Master of Business Administration at Harvard Business School. 
Draper spent several years working in the bank however in 1991 he and his partners created their own venture capital company which became Draper Fisher Jurvetson (after the surnames of co-founders) or simply DFJ in 1994. DFJ became the investor of numerous tech startups. Tim has been paying attention to disruptive technologies for decades. Several times he managed to spot the future game-changers early in their formative days and invested in these startups to enjoy great dividends in the future. Hotmail, Skype, and Bitcoin are only several brands to name as an example.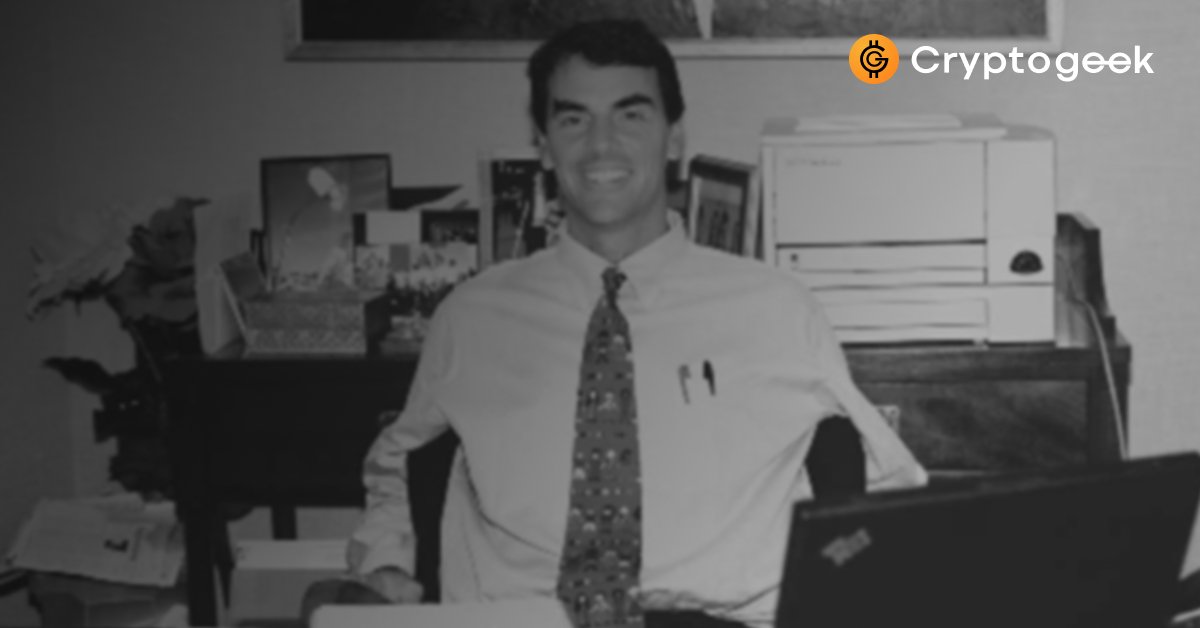 One of the first significant successes of Draper in promoting the products he invested in was the Hotmail boom. Hotmail was one of the first web-based email services. Before Hotmail, the Internet providers were responsible for email. The users of the ISP-based email services were unable to reach their inbox outside the Internet provider coverage zone. In 1996 Hotmail was among the first services that provided email addresses that could be accessed from any place in the world. Hotmail is mentioned as the first case when Tim Draper used his method known as viral marketing. The essence of this method is to make people want to share the product with their friends and advertise it naturally because of some obvious pros. So the product is moving from person to person like a virus. Hotmail looked attractive with its slogan attached to the footer reading "Want a free email account? Sign-up for Hotmail today!" In the first month, the marketing strategy helped to reach 20,000 subscribers without much hassle. In the following years, the user-base hit over 65 million people which was the record-breaking figure at that time. At some point, the company was bought by Microsoft. 
In 2001, Tim became the first venture capital investor from Silicon Valley to invest in a Chinese company. It only proves how far-sighted he is as this company is one of the biggest Internet companies in the world, it's called Baidu. At the moment when Draper approached the bosses of Baidu, the company was existing only for a year. The founder of Baidu, Robin Li, however, was known in the USA business circle from the 1990s. Larry Page, the Google founder was familiar with Li's work and admitted that it predated some of Google's features. Probably, it helped Draper to make a decision. Tim bought 28% of the company paying $9 million. Baidu is focused on Internet technologies and artificial intelligence. Currently, Baidu's search engine is the 4th largest search engine over the web (some sources name it the 2nd largest search engine).
In 2004, Tim Draper (alongside his father) once again invested in a then one-year-old future monster. Draper's company DFJ bought 10% of Skype. The next year, Skype was acquired by eBay for a sum from $2.6 billion to $4.1 billion. This purchase brought huge revenue to both Drapers. As we all know Skype was a huge success back in the days — reportedly it was the 6th most downloaded mobile app in the 2010s. In 2014 40% of international calls were made via Skype. In March 2020, there were 40 million Skype users daily. Was it a wise move for Drapers to put their money on Skype in 2004? It seems so. 
It would be crazy to imagine that Draper could have missed the chance to invest in Tesla as it is one of the most powerful tech projects that appeared in the 2000s. In 2006 and 2007, Tim Draper invested in Tesla in the times of Series C and Series D venture rounds respectively. In 2006 he did it representing DFJ and in 2007 he worked with Draper Associates. As of 2019, Tesla is the world's most successful (in terms of sales) manufacturer of electric vehicles and arguably the most recognizable electric passenger car brand. Over four-fifths of all the electric cars sold in the US were Tesla vehicles. By now, Tesla sold over one million cars. 
Draper & Cryptocurrencies
Draper was introduced to Bitcoin in 2011 and purchased $250,000 worth of BTC back then. Those coins were lost on Mt. Gox exchange when it was hacked. The first time Tim Draper made it clear that he is seriously fond of cryptocurrencies was in 2014 when he bought 29,656 BTC on the auction buying the funds seized by the US Marshals Service during the raid of the Silk Road website. Draper paid $18.74 million to buy those coins. It took some time before the general public understood how good this investment was. In 2014, he predicted that Bitcoin will cost $10,000 in three years. The prediction turned out to be right. More than that, quickly the price doubled and BTC almost hit $20,000 for a short moment. Later on, the BTC price has dropped and regained the $10,000 level much later.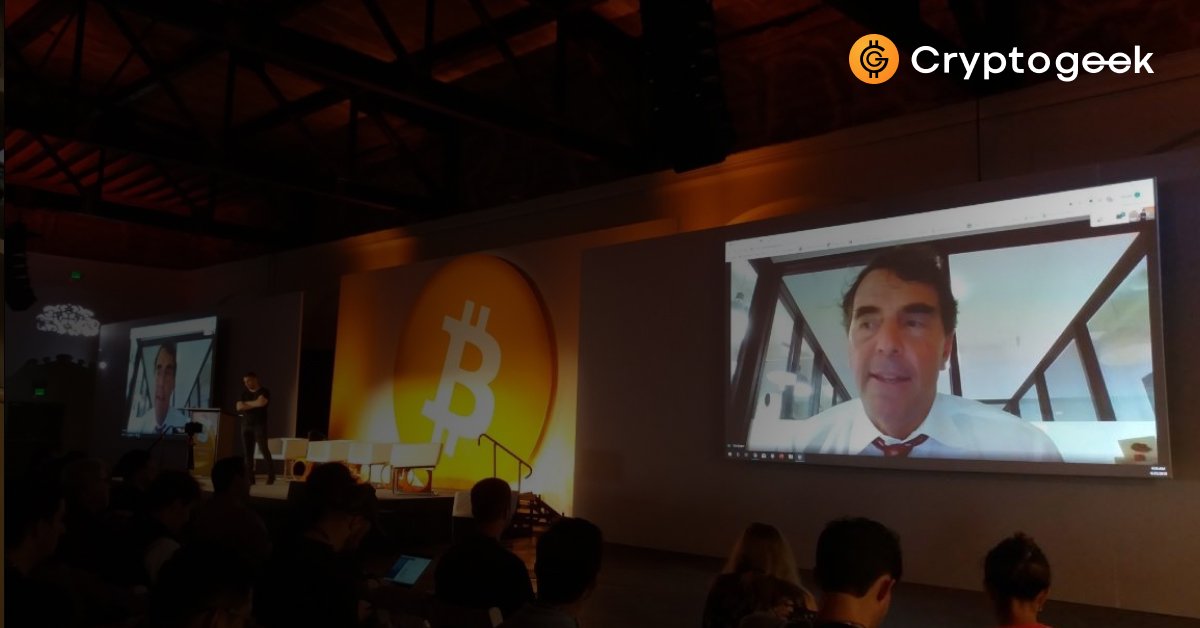 In 2019, Draper made another prediction claiming that the BTC price is going to reach the $250,000 mark in 2022 or in 2023. More than that, later he said that this estimation is probably "conservative". According to Tim, as the Bitcoin share of the global spending will get to the 5% mark, the price will hit $250,000. He says it will happen as soon as women who spend 80% of the money in retails will start using Bitcoin on a bigger scale. Tim says that nowadays only 1 of every 15 BTC wallets are held by women. When they will realize how convenient BTC is, the price of BTC will change drastically. The economic uncertainty in such countries as China and the implementation of The Lightning Network were named as the other factors that will have an impact on the Bitcoin price in early 2023.
Throughout the years, Draper invested in several ICOs including Tezos, Aragon, and others. He bought dozens of altcoins. He was admiring Bitcoin Cash and Ripple. The latter can be quickly exchanged for other coins there. To show you how huge Draper's trust in crypto is, we should mention that in 2019, he got rid of his stocks to focus solely on cryptocurrency investments. When the covid pandemic hit, Draper referred to the stock market as lofty admitting that the cryptocurrency market turned out to be a safe haven. Additionally, addressing the criticism of cryptocurrencies by Warren Buffett who repeatedly dismissed crypto as not having any value, Draper said that he wouldn't hold banks and insurance companies as they will not be doing well in the decentralized economy. He wouldn't do that even if someone has paid him for that. 
I don't normally give investment advice, but this is worth watching today. https://t.co/BRLO03Dndk

— Tim Draper (@TimDraper) February 24, 2020
Tim believes that blockchain projects and tokenization will solve most problems in the real estate and shipping fields and the covid pandemic is catalyzing this process. He states that tokenization is already happening in real estate, international shipping, and any other sphere which involves the exchange of things between parties. In real estate, Draper elaborates, it is cool to have an option to buy pieces of property instead of buying the whole thing. Moreover, the clearer opportunity to track items makes tokenization attractive to potential users. So in general he sees the covid as the right time for adoption of cryptocurrencies and distributed ledger technology. In one of the interviews, Draper noted that Bitcoin needs better regulation to make it interchangeable with USD.  
In terms of DeFi, Draper says, he sees this phase as natural and wants venture capital to go DeFi so he would be able to raise capital in bitcoins, the investments will be made also only in BTC, and the company employees and suppliers will be paid in BTC. All the business transactions will be guarded with the system of smart contracts. All the parties will be able to benefit from success, no money will be lost for intermediaries or fraud. Draper believes that in the future the role of Bitcoin in taxes, accounting, and other financial spheres will increase. The next step, according to Draper, is turning DeFi to ReFi when people use cryptocurrency as normal cash for daily purchases. The fiat money will gradually go away, Draper says.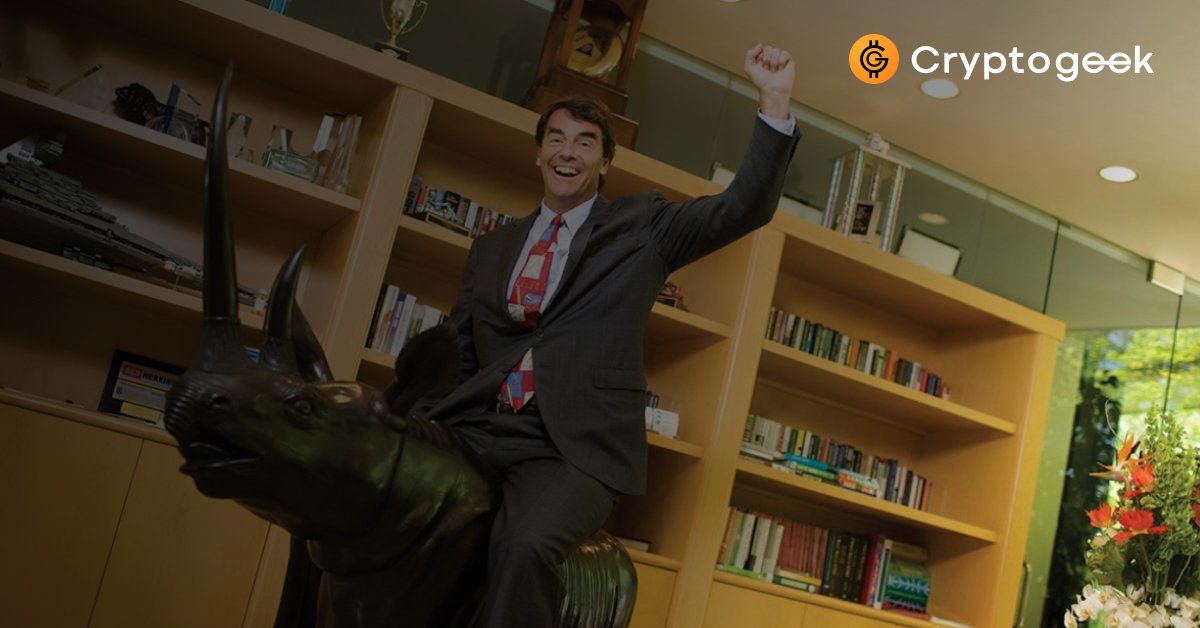 Draper said that for a long time his heroes are Mikhail Gorbachev, Deng Xiaoping, and George Washington — those who dared to give up their power to benefit the people in their countries. Now he adds two more people to this list — President of Estonia  Toomas Hendrik and Prime Minister of Estonia Taavi Rõivas. Probably you know why — the Estonian government is the world's first government that fully embraced the potential of blockchain technology and actively started to implement blockchain solutions to the country's governance. Draper says that they do what other leaders are afraid to do. This new kind of government is different because it is aimed at maximum effectiveness in any sphere from goods production to building new houses. In Tim's opinion, this government is going to be as effective as the private sector. Tim Draper is not only a watcher in this story, he is a third-ever human who received an Estonian e-Residency card.
Estonia started its way to e-Governance before the appearance of blockchain — in the 1990s. There is no other such country now that rely on blockchain as much as Estonia does. In 2000, access to the Internet was declared a human right in Estonia. One of the main principles that remove the bureaucratic barriers is the "once-only principle" that says that no single piece of data can be produced twice — each and every record is created once and is stored at the only place. This system is secured with Keyless Signature Infrastructure blockchain (or KSI blockchain). All the governmental agencies in Estonia are connected to an X-Road digital framework. The work is in progress, but as you can see the achievements of Estonia are impressive. No wonder that a person who funded Skype, Hotmail, and Tesla is trying to be close to this country and actively encourages its development.
Calculating Tim Draper Net Worth
Calculating Tim Draper's net worth is nearly impossible. First off, his money serves him as a working instrument. Funds in and out all the time, and tracking them is a hell of the task. Secondly, Draper doesn't disclose how much money he has. He claimed that he keeps his assets in around 50 different cryptocurrencies but there is no info on which currencies he has exactly, and how his wealth is distributed between different coins.
In 2019 a number of publications claimed that Tim Draper's net worth is $1 billion based on the investments he made over the years. OK, let's take this estimation seriously (although it's understood that $1 billion is a very rough estimation based on pure guessing). One of the articles mentions that Draper had $1 billion in December 2019 when the BTC price was around $7,000. If we assume that Tim has 30,000 BTC, the share of bitcoins in his wealth was equal to $210 million. The remaining part is $790 million. As of November 17, 2020, the share of Draper's bitcoins is around $515,1 million as the price of 1 bitcoin is $17,170. It means that the entire Tim Draper's net worth can be estimated at over $1,3 billion. We want to remind you one more time that considering the fact that Draper doesn't disclose how much money he has and the publications don't show the way they calculate Draper's net worth, there is no firm basis for accurate estimation, so the figure of $1.3 billion is very approximate.
---
---