Will Tesla's Bitcoin Investment Influence Other Brands?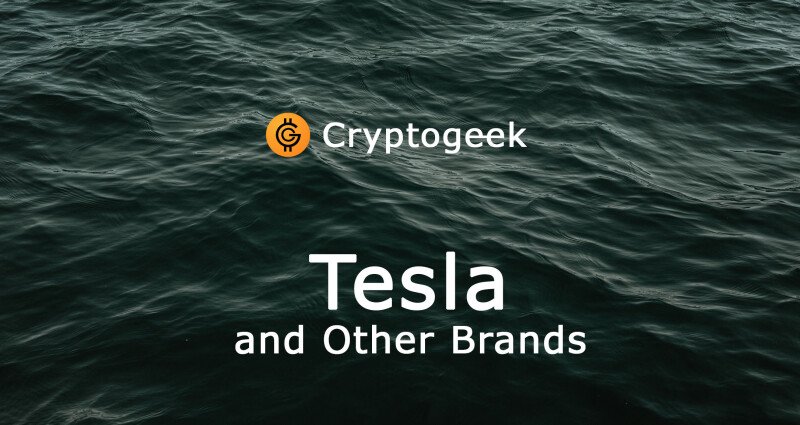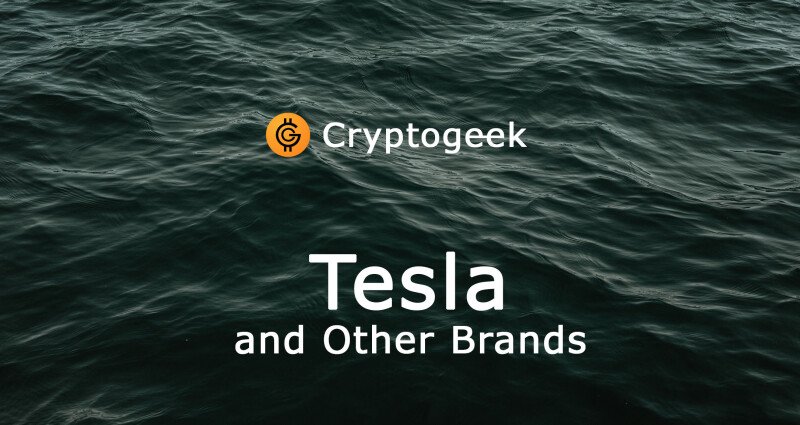 There has been a lot for the Bitcoin community to celebrate in 2021, and it's hard to say what the biggest development for the cryptocurrency has been. PayPal's decision to begin accepting cryptocurrency payments was huge, but the Elon Musk-led Tesla investment into Bitcoin that led to a massive price spike could be even more monumental. In February, the electric car company opted to buy $1.5 billion of BTC, and said it would begin accepting payments in its transactions. Could this lead to a ripple effect with a greater number of big brands jumping on the bandwagon? It would certainly make sense to see more uptake in the entertainment and leisure industries.
Which Other Major Brands Have Already Jumped on Bitcoin?
Tesla may be the most famous company to have made a huge Bitcoin investment to date, but it isn't the only one. There are a number of public businesses that have decided to jump on the cryptocurrency train, obviously expecting massive things in its future. Indeed, those that have built up a portfolio early on could stand to be hugely successful in the years ahead.
Some of the most notable companies that have invested in Bitcoin already include the merchant bank Galaxy Digital Holdings, the asset manager Ruffer Investment Company, and the business analytics platform MicroStrategy. The latter has more than 79,000 BTC in reserve, equating to a portfolio value of more than $3 billion.
Bitcoin is Already Enjoying Uptake in the Entertainment Industry
When predicting which brands may soon invest in Bitcoin as well, it would make sense to think about where the cryptocurrency is going to be the most effective. Many think that the entertainment industry could be the next major sector to blow up with Bitcoin uptake. This is because it can offer an alternative to fiat country in an online world that has no borders.
With people from all over the world accessing gaming sites from other countries, for instance, they don't want to be dealing with fluctuating exchange rates and high-cost transfers. On top of that, virtual reality platforms could make the internet an even more commonly used place for socialising and leisure. If people are set to meet up in virtual spaces, they will need a currency like Bitcoin in order to make payments there.
There are already a few forward-thinking offshoots of the gaming industry that are expecting mass adoption of Bitcoin. Bitcoin can be used to purchase games from a number of online stores including PlayStation, Xbox, Steam, and the Rockstar Social Club. There has also been a rise in Bitcoin use in the online casino industry. Indeed, there are so many Bitcoin casinos cropping up that players need to use sites like VegasSlotsOnline to trawl through the various options. The BTC casinos tend to have healthy welcome bonuses for new players, and also list the other payment systems they accept.
Which Massive Companies Could Be Among the Next to Invest?
With Bitcoin showing that it could be the ideal method for performing gaming transactions in the future, it would make sense to expect that some of the biggest companies in the industry will invest soon. If well-known gaming brands get involved, it will push Bitcoin one step closer to being mainstream.
With Xbox already accepting Bitcoin payments in its online store, it would be reasonable to speculate that the Bill Gates and Paul Allen-founded company could be the next big name to buy a stake. However, the president, Brad Smith, recently stated in an interview that there were no plans for Microsoft to invest at the current time. Sony's involvement with Bitcoin could be a safer bet. The Japanese corporation is highly interested in cryptocurrency, and has already made moves to get involved with blockchain technology. It wouldn't be surprising to see Sony make a statement with a large Bitcoin purchase in the near future.
Tesla's Bitcoin investment could be just what is needed to start a domino effect and influence other major brands to show their faith in cryptocurrency. The entertainment industry could be one to watch as businesses within it seem open to the idea of a future that involves Bitcoin.
---
---