What Is Spark (FLR) and the Flare Network?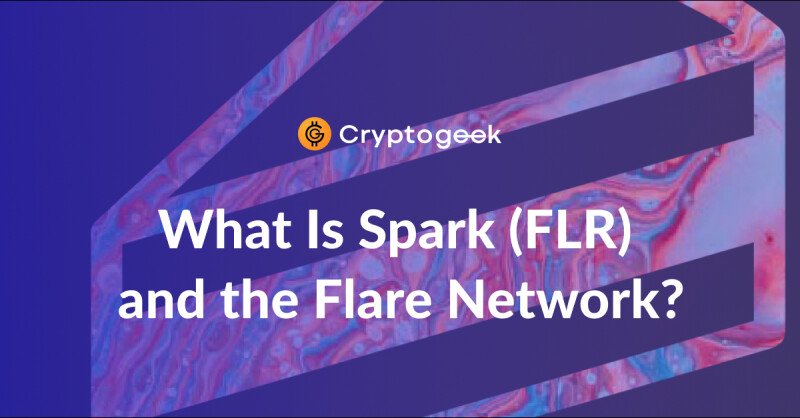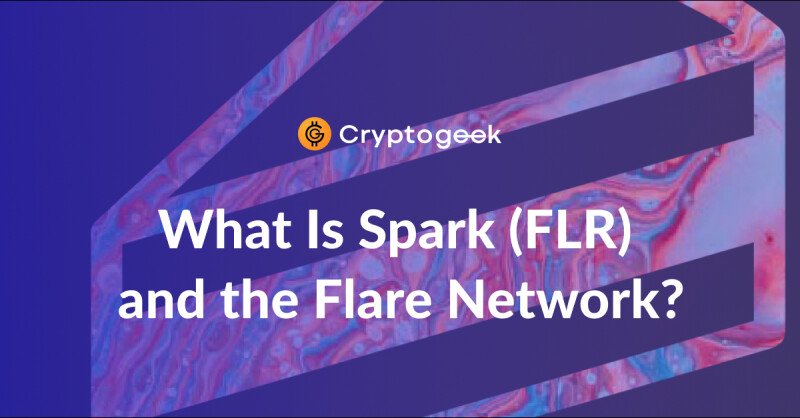 The blockchain space has networks built on different chains. Several projects provide protocols that make cross-chain transactions as seamless as transactions performed within a single chain. One of these projects is Flare. This article will review the platform's essential characteristics, provide the Flare network's main features, speak about the Flare network native token (Spark), etc.
What is the Flare Network?
Flare Network is a decentralized platform providing cross-blockchain interoperability. This network allows taking advantage of all blockchains seamlessly without compromising convenience and security. All the tokens and features of different networks can be used within the single interface. To enhance scalability and safety, Flare utilizes an Avalanche consensus mechanism. The project uses FAsset and LayerCake bridges to achieve cross-chain interoperability.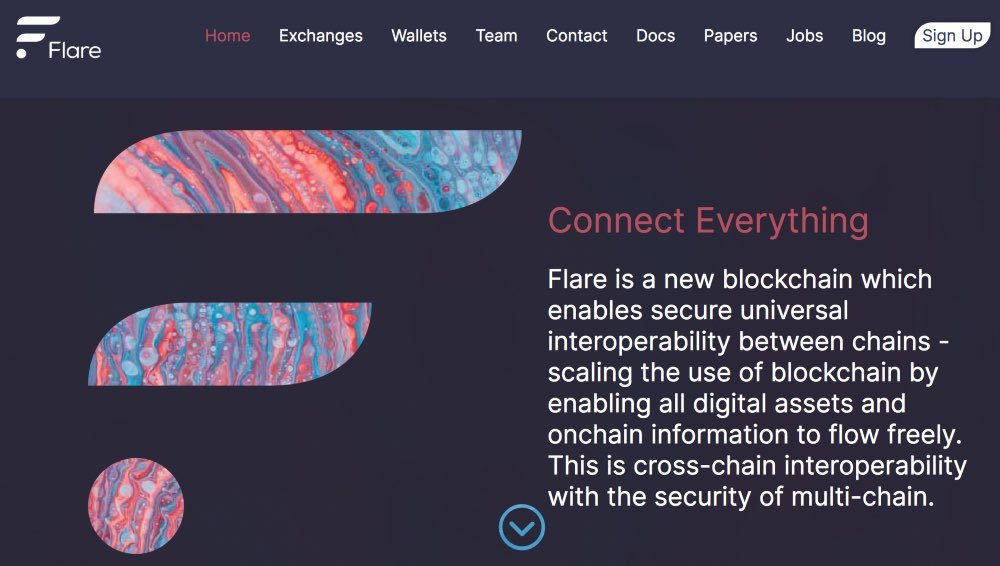 Flare can serve as an ecosystem for building decentralized apps. Via Flare, developers can create dapps that operate on multiple blockchains. As Flare is connected to the Ethereum Virtual Machine (EVM), developers can perform complex tasks via the platform through Turing-complete smart contracts. The coding language available for devs using Flare is Solidity. All dapps created for EVM run on Flare, as well.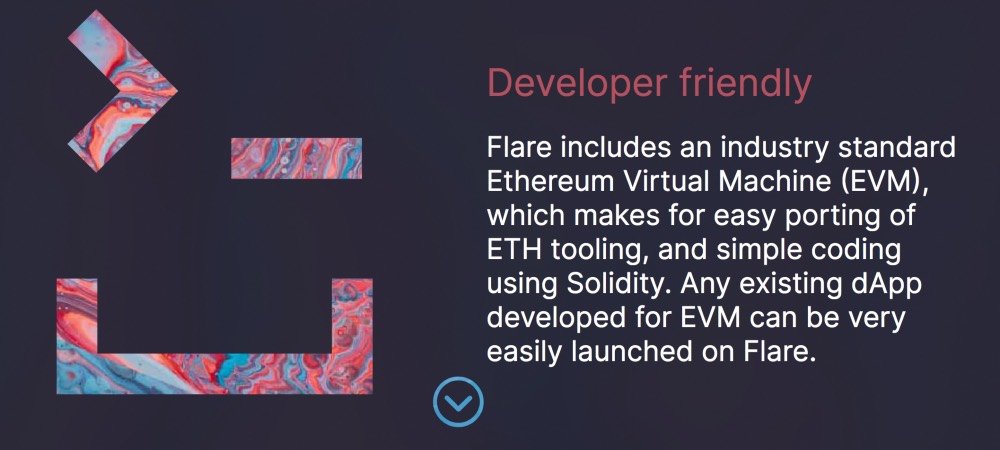 On-chain and off-chain data can be stated by the State Connector tool. This data then becomes proven to the Flare network. The State Connector is decentralized, so it's both fast and unbiased. Another robust Flare-based tool is a decentralized oracle called Flare Time Series Oracle. It gathers the most up-to-date prices and delivers them immediately to the Flare-based apps.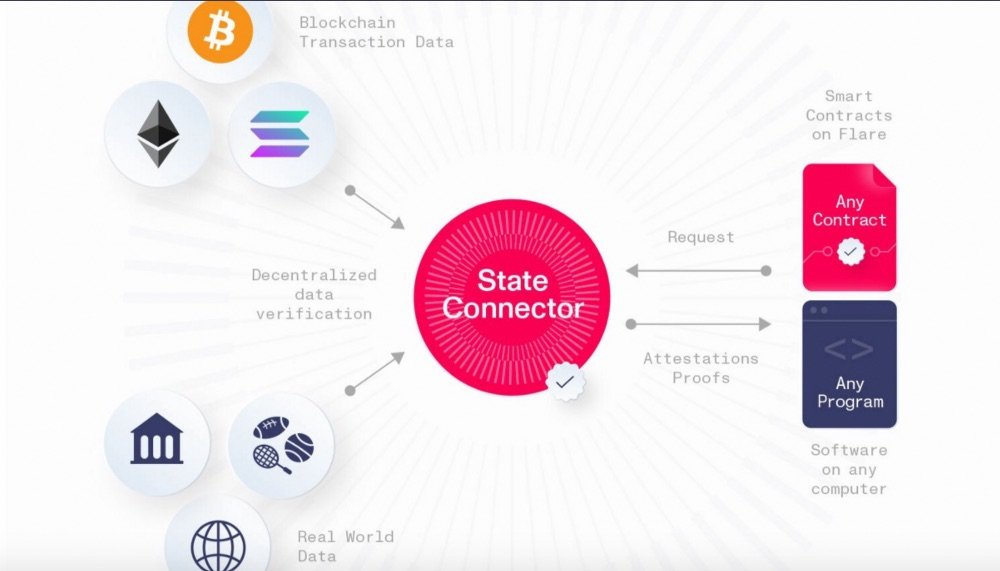 The FAssets bridge is used to release the blockchains' value previously not accessible for smart contracts, dApps, and DeFi. According to Flare, 2/3 of digital assets are not within the smart contracts' reach. FAssets aims to address this issue. LayerCake seeks to connect the layer one smart contracts.
What is Flare Finance?
If you are looking for use cases demonstrating Flare's powers, you can check out Flare Finance. Flare Finance is the DeFi service built within the Flare ecosystem. It is the first project that took off on Flare. Flare Finance is made to be compatible with the Songbird Network, a canary blockchain developed by the Flare team. Canary networks are the test networks using limited token supply to explore the opportunities of the new blockchain or the new version of the existing one. 
Flare Finance Tools
Flare Finance plans to set several protocols for the decentralized finance sector. These protocols will serve as DEXs and platforms for loans, staking, and insurance through crypto. To maintain consensus, Flare presents a Governance Staking Pool and APY Cloud. The system is fueled through the governance tokens, YieldFin (YFIN) and YieldFlare (YFLR). Users holding YFIN and YFLR are incentivized through annual rewards from transaction commissions. Apart from that, Flare Finance is working on stablecoins and plans to host wrapped assets. Several third-side companies audit all Flare Networks products.

Below you can see the list of the first Flare products. 
| | |
| --- | --- |
| FlareFarm | FlareFarm is a platform that allows users to stake coins on several pools to yield farm governance tokens. |
| FlareLoans | It is a decentralized platform that allows users to hold their funds in the loan pool for potential borrowers and earn through this. |
| FlareWrap | This product allows you to bridge your assets to Flare from other chains. |
| FlareX | FlareX is a multi-purpose product. First off, it allows users to swap tokens. The second function is earning money by providing liquidity to multiple pools. |
| FlareMine | FlareMine is a decentralized platform that enables users to mine non-Proof-of-Work tokens through the PoW mining rigs. |
| FlareMutual | It is a distributed mutual insurance fund. Users share risk. The insurance agencies are replaced with algorithms and a user community. |
Flare Assets
The first Flare products support several assets by default. The assets adopted for these products are Ethereum (ETH), Tether (USDT), Binance Coin (BNB), Cardano (ADA), Dogecoin (DOGE), Litecoin (LTC), USD Coin (USDC), Stellar (XLM), XRP (XRP), Shiba Inu (SHIB), Telcoin (TEL), Pancake Swap (CAKE), Celsius Network (CEL), Algorand (ALGO), Gitcoin (GTC), Sanshu Inu (SANSHU), XinFin (XDC), Casino Coin (CSC), Gala (GALA), and Pac Protocol (PAC).
Flare Time Series Oracle: Signal Provider
Another notable product is Signal Provider, an oracle providing price data to the Flare Network. More than that, Signal Provider creates opportunities for financial incentives for users. Another purpose is delegating, which can be a nice feature in multi-purpose ecosystems.
What is the Spark Token (FLR)?
Spark (FLR) is a native token fueling the Flare network. As of August 2022, the token is yet to hit the market. It can't be bought on exchanges, nor is it listed on CoinGecko and CoinMarketCap, although it is on thousands of watchlists. The coin will be used as a currency for all the Flare products mentioned above, an incentive for their users, protection from bot attacks, etc. This token was created as an XRP fork. The official launch date is scheduled for September of 2022. The Flare network will go live after the eight-week observation period in July 2022.
What is the FXRP token?
FXRP is a Flare-based trustless version of the XRP token. The holders of the latter can redeem FXRP coins via smart contracts. Fees collected while redeeming are paid as a stimulus for those who use Spark tokens as collateral on Flare. These operations ensure stable parity between the prices of XRP and FXRP. 
The Spark Airdrop
The supply of FLR tokens is limited to 100 billion units. 45 billion FLR will be given away through airdrops held on many leading platforms, including exchanges like Binance and wallets, say, Exodus. These tokens will be given to XRP holders at the 1-to-1 rate. The first portion of these tokens was distributed in 2021.
Who Is Eligible for Spark Airdrop?
Spark tokens (FLR) are distributed via a series of airdrops to XRP holders. To get FLR, you should hold your XRP tokens in the wallet supporting the airdrop or on the exchange that supports the FLR airdrop (for instance, Binance). Please check if your wallet or/and exchange is a part of the airdrop event.
How to Claim Spark Tokens?
To claim Spark tokens, you are required to add a message key to the XRP account. This message key is associated with a Flare address. The key will be displayed on the XRP Ledger. Flare Network will choose the destination of the claimed tokens via the key shared on the XRP Ledger. The key can be updated if needed. The message key can be generated via Ethereum wallets as they use an address format identical to a format used on the Flare network.
What to Do with Your Spark Token?
There are many ways to use your Spark tokens. For instance, you can hodl them, hoping for a price boost. The other way is dumping them. Some investors decided to exchange FLR for XRP coins. Also, these tokens can be staked or used for other ways to earn money on the Flare Network as this ecosystem is incentives-rich. 
The Future of Flare Network and Spark Token
The network keeps developing, making new partnerships, and presenting new products that will be launched on Flare. As of August 2022, the latest Flare Network news is the plans of the Pangolin Exchange launch and the partnership with the metaverse brand Metropolis World. The network keeps on growing. The support from such industry giants as Ripple, Coinbase, Exodus, and Binance cannot be overestimated. The project is worth keeping your eye on if you are interested in the new crypto ecosystems.
Conclusion
As you can see, Flare is a multi-purpose, versatile blockchain ecosystem with roots in the XRP community. It is hard to say if Flare's future will be bright, but it is obviously an ambitious and modern project. Do your research on multiple available ways to take advantage of Flare and a Spark token. The team does a great job representing their project. Time will show if this project lives up to its representation.
---
---