How to Use Bitfinex Exchange? - Ultimate Guide by Cryptogeek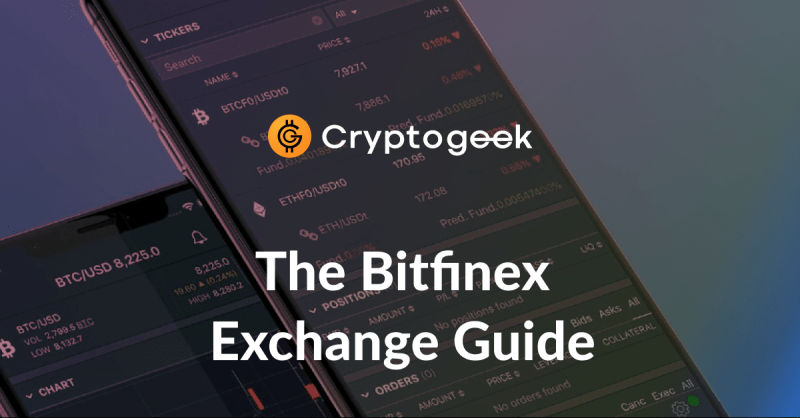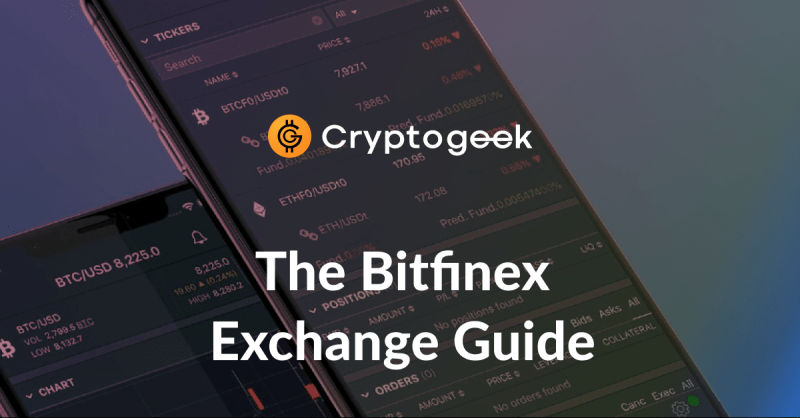 In the world of crypto, exchanges play an essential part in enabling us to trade or buy digital assets. There are plenty of exchanges available on the market, and the one I'll be talking about today is Bitfinex.
What is Bitfinex?
Bitfinex is one of the oldest crypto trading platforms on the internet. Founded in 2012, it quickly grew into the popular platform we know and love today.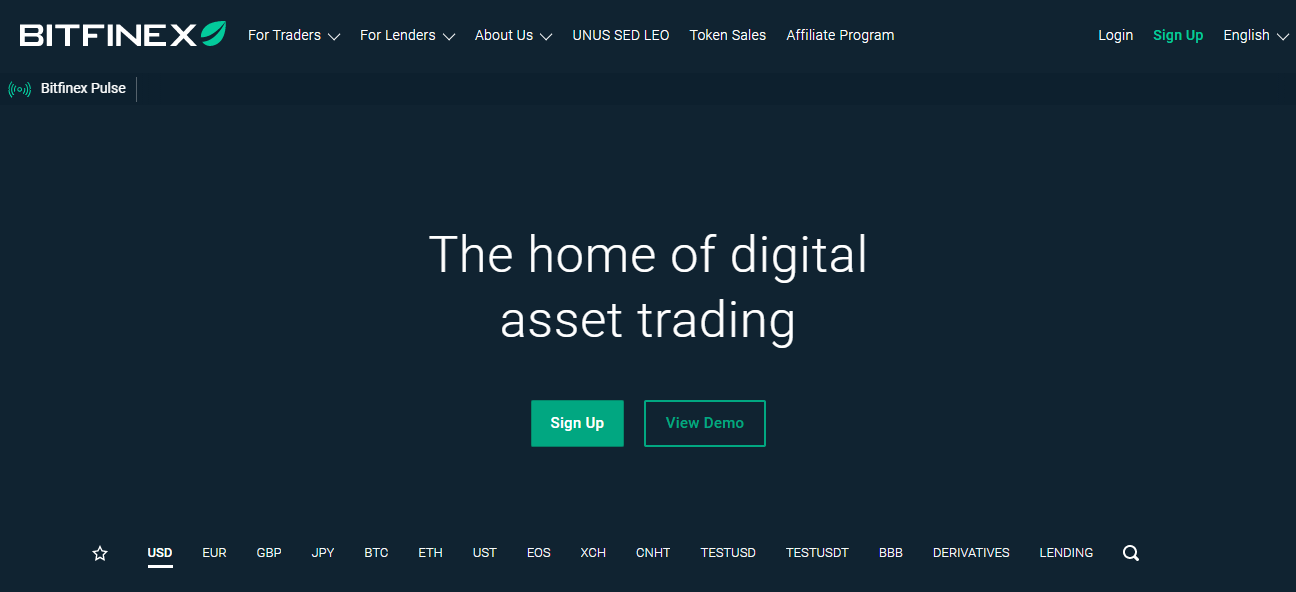 In terms of trading pairs, Bitfinex has well over 500 on its exchange, making it among the biggest ones available. On top of that, Bitfinex also has margin trading, funding OTC and derivatives. The plethora of features makes it attractive for traders that want the full package from a single service. With the introduction out of the way, it's time to dive into the guide and teach you how to use Bitfinex.
How to Register on Bitfinex?
The registration process for Bitfinex is relatively simple and straightforward.
Navigate to Bitfinex's sign-up page. There are a few fields that you need to fill before continuing with the process.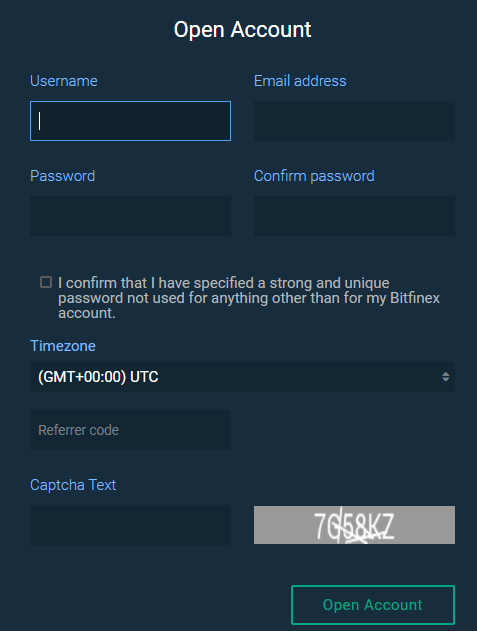 The required information is a username, email, password, time zone, and captcha. Optionally, you can enter a referral code if an existing Bitfinex user provides you with one.
Once all the information is in, you will need to click on "Open Account." You will receive a confirmation email with a code that you need to enter in order to activate your Bitfinex account.
Verification and KYC on Bitfinex
Bitfinex allows you to register an account as an individual or corporate. The verification process is similar; the only difference is in the documents you need to provide.
To start the verification process, you need to click on "Account" in the top right corner and click on "Verification." You will be presented with the option to choose between an individual or corporate verification.
All users who send a request to be verified need to have at least 18 years, and each one will need to provide several documents and information. You will need to enter a phone number, email, and residential address.
In terms of documents, you will need to send several of them. You will need two IDs issued by your government where both should have your picture on them. If you don't have that, you can send one document and request a time slot for a video call with a representative from Bitfinex.
In addition to that, you will also need to provide a bank statement. There are two requirements tied to this part of the verification. Your first deposit needs to be from that bank account, and then you can deposit from anywhere you want to.
The last requirement is proof of address. It can be in the form of a utility bill, lease papers, or any kind of document where your name and address are clearly written.
Corporate accounts need to go through a similar process but with a different list of documents. Instead of personal information, Bitfinex requires you to upload documents relating to the company and management. Since it's an extensive list, check it out on the website.
Once you have all the information collected, all you will need to do is upload it to the website and wait. The verification procedure will take some because a representative from Bitfinex will need to go over your documents.
When the process is complete and your account gets verified, you will get an email notification, meaning that you can start the trading process.
How to Trade on Bitfinex?
To start the trading process, first, you need to purchase some cryptocurrencies and deposit them to your exchange wallet.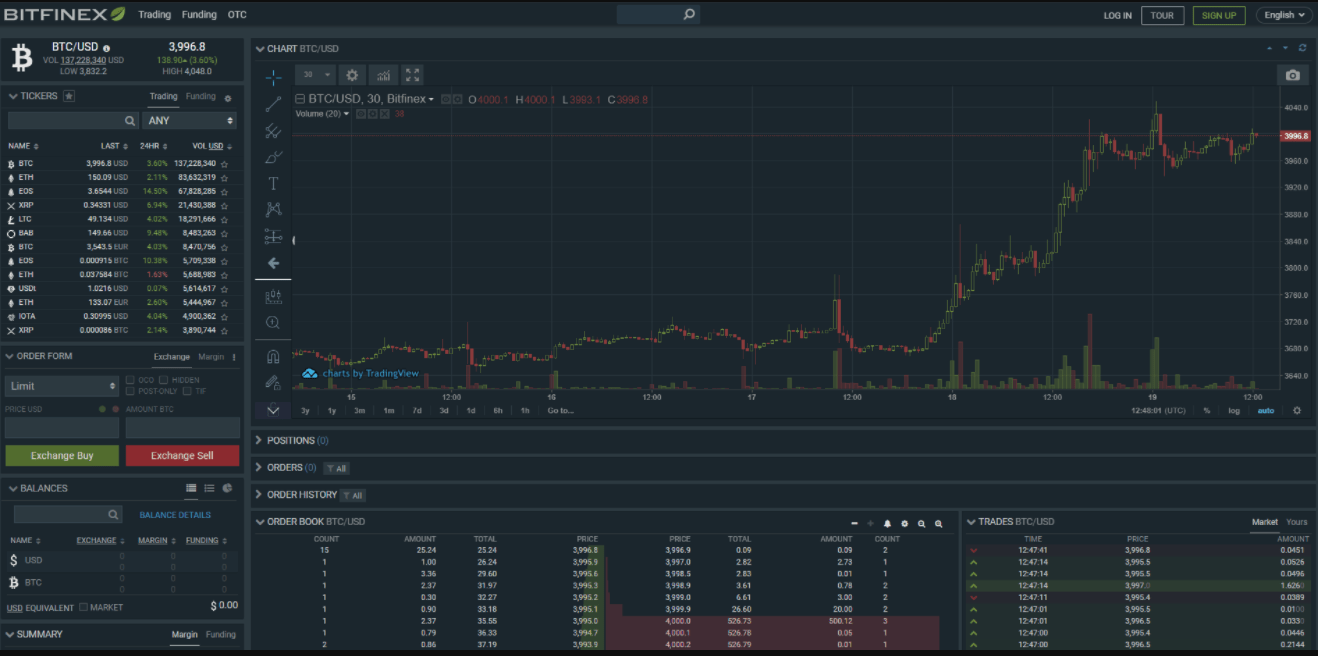 Navigate to the trading section from the panel on the left. Locate the pair you want to trade and click on it. There are two options in every trading process: buy and sell. Each pair consists of two assets, and depending on the orientation, the process will differ. For example, if the pair is BTC/USDT when you want to buy, you will be buying BTC with the available USDT in your wallet. If you're going to sell, you will be selling your available BTC and get USDT in return.
Regardless of which one you decide to go for, you have two ways that you can order: market and limit.
A market order is the simplest way. You will be placing a purchase or sell order at the current price. This is the most immediate trade, and the entire process is completed in seconds. The only information you will need to fill in is the number of coins you would like to use for this trade.
Limit trading is something like automated trading, at least to a certain point. When you set up limit trading, you are telling Bitfinex at which price you want a specific asset to be purchased or sold. For example, in the BTC/USDT pair, if BTC is 50,000 USDT and you wish to buy it at 48,000, you should use limit trading. Enter the value of the coin you want to purchase and set the number of coins you want to spend from your wallet. The transaction will be pending until BTC reaches the price, at which point the purchase will be completed.
OCO or One Cancels the Other is another way of trading on Bitfinex. The reason why I didn't mention it is because it's actually a dual limit trading. Unlike a regular one, where you decide if you want to sell or buy at a specific price, OCO can help you avoid losses if the price doesn't move in the direction you want.
Essentially, you are setting up two parameters, the ideal price you'd want to buy and a failsafe price at which you would be selling if the price moves oppositely.
Margin Trading on Bitfinex
Apart from regular trading, Bitfinex also offers margin trading. Often referred to as borrow, this type of trading provides you with an option to trade with up to 10x leverage. The way this is accomplished is by borrowing funds from the platform and using them for purchases.
Alternatively, you can also open a position, enabling you to acquire the funds at a better rate than the one at the moment.
Margin trading is known for higher profit than regular trading, but it's also much riskier. There are higher chances of a more significant loss when compared to a regular use of the exchange. I'd advise you to use it only if you know how it works to ensure that you don't lose your funds due to lack of experience.
How to Withdraw From Bitfinex?
Trading is fun, but sooner or later, you'll want to cash out on your profits. The good news is that Bitfinex allows you to make a withdrawal to your card.
On the top right, click on "Transfer" and click on "Withdraw." The first step is to choose which crypto coin you'd like to withdraw. Click on it and proceed to the next step.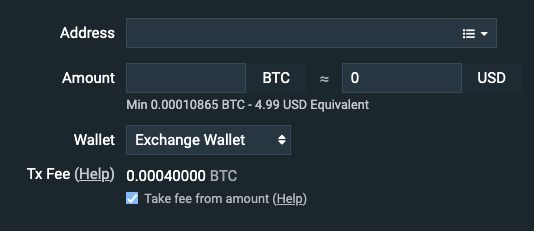 This is an important step, so enter the information carefully. Enter the receiving address and the amount you'd want to send. Since Bitfinex has 3 types of wallets, you will need to select the one with the coins you wish to withdraw. Tick the box acknowledging that you've read the conditions and click on "Request Withdrawal."
The reason why I mentioned that it's essential that all the information is correct is because if you enter a wrong address, the coins will be lost.
---
---