Compare Ethpool vs Ethermine - Which Pool Is Better?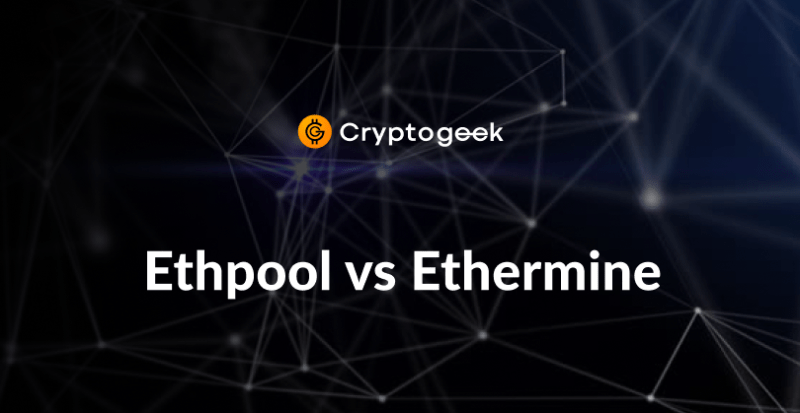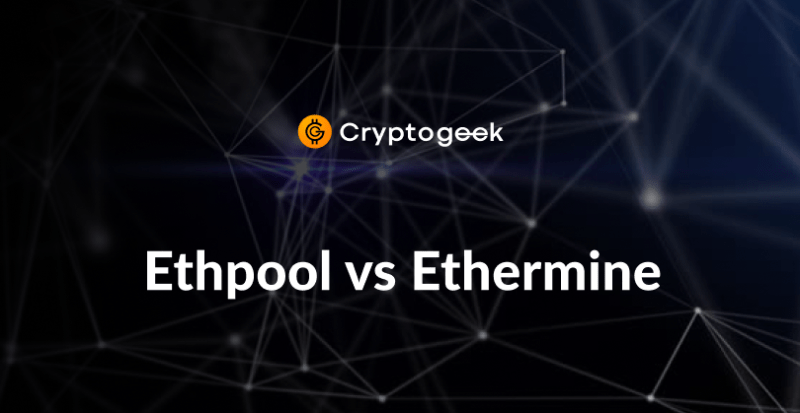 While some people prefer to earn via trading, others mine cryptocurrencies and sell them on, let's say, Coinbase or HitBTC. Today we will compare two popular ETH mining pools. Ethereum mining can be a profitable business and you may have already thought about buying a farm. For this purpose, there are many pools that can help you get closer to your goal. Today we will compare two mining pools for mining ETH coins - Ethpool and Ethermine. Which is better to choose and what are the advantages of each mining pool? All of these questions we will answer in this article.
Any pool for Ethereum mining is a server that distributes the task between all participants. Using a unique counting system, the contribution of each miner to the block detection is determined and, in accordance with the work done, participants receive a reward. Pools are associations of miners who work on Ethereum mining together. By joining the pool, you will secure a more stable reward by receiving small and frequent payments, rather than the lump sum that you receive only when you find the block.
Choosing a pool, you need to consider the size of the commission and profit. Also, you should pay attention to where the server for this pool is located. The closer the farm is to the server, the more efficient it can work.
Advantages
Ethpool and Ethermine work from two different sites but participate in the same pool. With its 25% hash of the entire network, this pool is the largest in the Ethereum network. If we check the stats, we see that Ethermine visit about 50.000 miners currently, while Ethpool has a little less than 700 miners.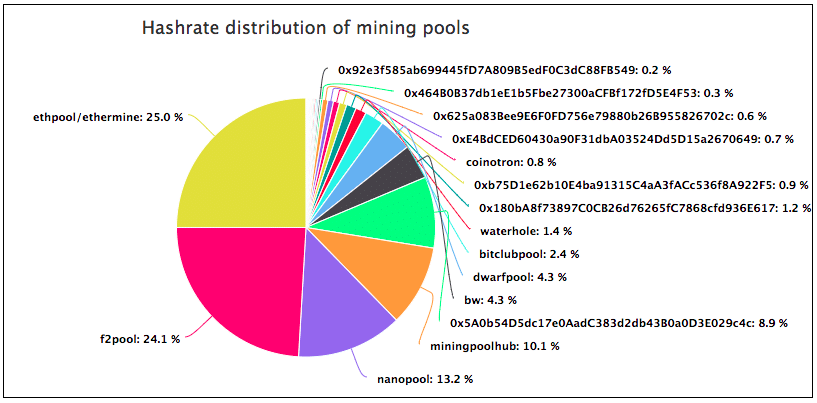 Servers and Data
Ethpool is the first official channel for receiving Ethereum cryptocurrency, its servers are located in Asia, Europe, and North America. At one time, Ethpool even refused to accept new participants due to the heavy workload, and for this reason, many crypto miners-beginners had to reorient themselves to solo mining. However, times have changed, competitors began to appear, and companies had to change policies. Ethpool currently adds about 1 block per hour and has a processing capacity of 305.4 GH/s on average. In the last comparison, Ethermine is a winner.
For mining look into Ethereum mining pool like ethpool or nanopool. You will need to make or edit a batch file which is very simple.

— Beat Rev (@Beat_Rev) January 27, 2018
On average, an Ethermine pool adds 66 blocks per hour and has a processing capacity of 41 TH/s. You can choose one of four servers - Asian, European, North American, and South American. Ethermine allows you to set a minimum threshold for withdrawing (say, on your Binance acc) coins yourself. If you want to receive payments not too often, you can set a threshold of 10 ETH. If you want to receive payments more often, set the threshold to the lowest possible value at 0.05 ETH.
Mining
For Ethpool miners need a special fork of the ethminer miner - qtminer, developed by the Ethpool team. Qtminer, like ethminer, supports OpenCL mining on AMD and Nvidia GPUs. The performance of ethminer and qtminer is not much different with the same hash rate, but it is noted that AMD video cards are better than Nvidia. Also, there is no CUDA support for Nvidia yet.
The Ethermine software was released for two operating systems: Windows and Linux, it supports video cards from two manufacturers - Nvidia and AMD. Overclocking options for AMD RX 570 GPUs: Memory clock 2050, Core clock 1150, Power limit +30. Using these crypto mining utilities is recommended: Claymore Miner, Ethminer, Phoenix Miner.
Features
A distinctive feature of Ethermine service for all coins can be distinguished several features:
Anonymous mining, that is, registration on the pool is not required;
Real-time PPLNS payout scheme;
Accurate hash reporting;
Full reward payment for mining;
Instant transfer of earned assets;
Customizable minimum payment threshold;
Professional Support;
Effective mining mechanism, low percentage of orphan blocks;
Detailed global statistics and statistics for each miner;
Email Notification System;
Third-party apps for iOS, Android and Telegram.
All this, in general, gives confidence in this service as a strong and competitive player in this market. .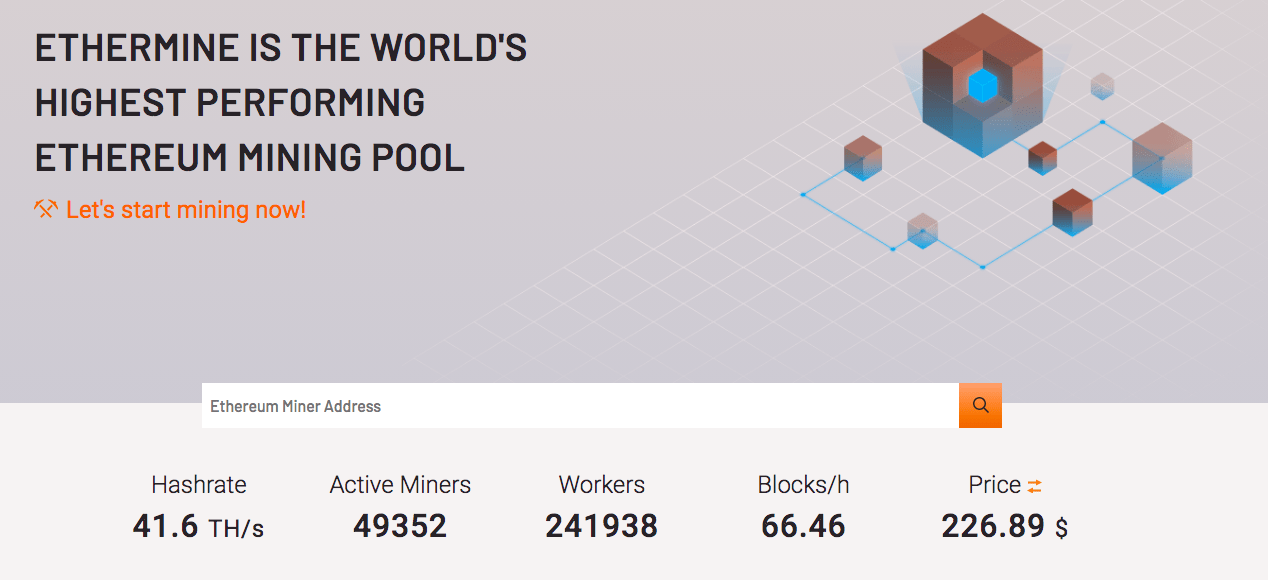 Ethpool has an excellent reputation as the only official ETH network pool and low fees. The new mechanism in Ethpool allows you to mine coins in the pool, but receive payments, as in solo mining. This means that the miner, who performs the most part of the work in each round, receives a full reward for the block found. Thanks to an advanced algorithm, Ethpool combines two functions:
Coin mining, like a standard pool;
Receiving rewards, as in single mining.
To control the mining process, you can also use a special mobile application for Android. It is called Ethpool Stats and is available for download on the Play Market.
Mobile tools allow you to monitor:
Financial information about loans, workers, as well as current data on the number of balls;
Statistics of mining results in different time frames: per hour, day, week or month;
Status and payment history;
The current hashrate.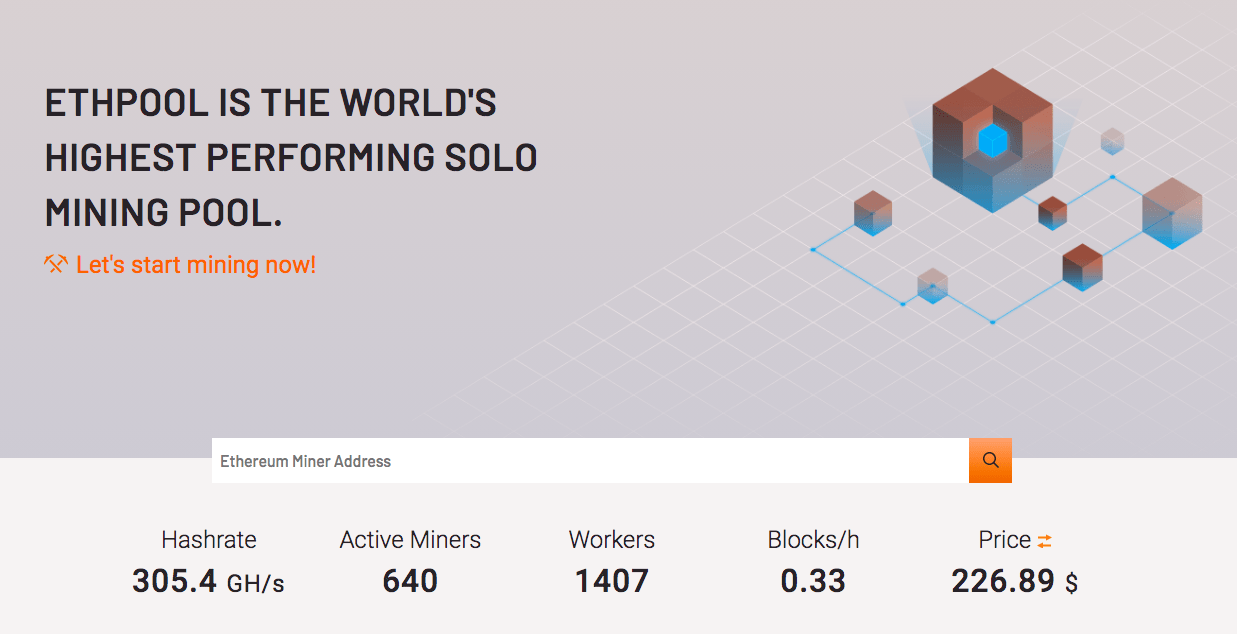 Fees
Both Ethpool and Ethermine charge a commission of 1% for each fee received. This is one of the lowest commissions that we have come across.
Nicehash VS Ethermine
Nicehash is not a classic mining pool. This platform is the world's largest cryptocurrency mining market. This is a platform for sellers and buyers of computing power. The site interface is available in English, Russian and Chinese. The network hashrate is 1.00 TH/s for ETH, the pools are located in Amsterdam, San Jose, Hong Kong, Tokyo, Chennai, and Sao Paulo. Ethermine has a higher hashrate, however not that many servers.
It is worth noting that Nicehash is a great solution for beginners. It allows you to start mining cryptocurrency without understanding the huge number of settings. However, the service has its drawbacks. The main one is considered to be the lack of payments in any currencies other than Bitcoin.
Nanopool vs Ethermine
Nanopool is the third-largest miner pool with approximately 13.2% of the network hashrate and more than 38.000 miners, the pool hashrate for ETH is 15.862.8 Gh/s. The pool commission is also less than that of most competitors and is at the level of 1%. Ethermine is a leader of the ETH pool hashrate and it has more miners on board.
Nanopool's default minimum payout threshold is 0.2 ETH. You can lower or increase its value in the profile settings. The interface is simple and intuitive, even for beginner miners.
Some miners reported that their hashrate when working with Nanopool was significantly less (sometimes reaching a difference of 10%) than mining on other pools or on self-mining. Despite this, it seems that the community approves and accepts this pool.
Dwarfpool VS Ethermine
Former market leader, Dwarfpool now has only 4.3% of the hashrate of the entire Ethereum network. And like Ethpool, Ethermine, and Nanopool, it charges a 1% commission on remuneration.
When it is time to receive your reward, make sure that your account balance reaches 1.01 Ethereum. On average, Dwarfpool pays the miners 6 times a day. If you do not possess a big farm or you use only one miner, then most likely you will want to join the pool with a lower minimum payout threshold.
Dwarfpool also supports the mining of other coins such as Monero, Zcash, Expanse, and Groestlcoin.
F2pool VS Ethermine
F2pool is the second-largest and oldest miner pool with approximately 24.1% of the network hashrate and with 19.82TH/s pool hashrate. It is one of the oldest in the world that is founded by Chinese developers in 2013 under the name Discus Fish. According to experts, in the near future, the service will continue to hold its place in the top five mining pools. F2pool has a network of servers located in 100 countries. The project remains attractive to miners and allows mining all the most profitable cryptocurrencies.

It is worth considering that the F2pool commission is larger than most: it is 4%. The minimum payout is set at 0.001 BTC. Ethermine loses the competition in terms of the number of servers; nevertheless, it still remains the leader in pool hashrate.
F2pool.com remains in demand due to three key qualities - openness, accessibility, and ease of use.
Conclusion
You will not be mistaken if you join any of the above pools. Most of the large pools are fairly reliable and have similar fees. In the end, it is important to choose the one with which it will be most convenient for you to mine.
Once you start earning a steady income, you might want to find the best way to sell Ethereum mined.
---
---