Elon Musk Net Worth | How Rich Is Tesla CEO?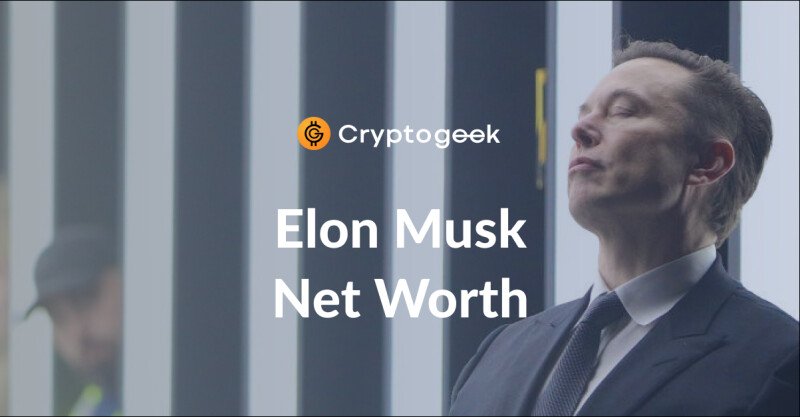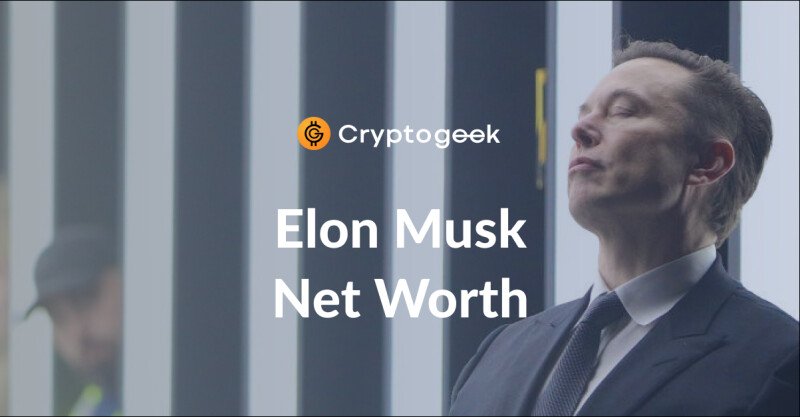 It is debated whether Elon Musk is the wealthiest person in history. By this measure, he competes with rulers Augustus Cesar who became emperor in the first century BC and Mali emperor Mansa Musa, who ruled in the 13th century. Some industrialists born in the 19th century, such as John D. Rockefeller and Andrew Carnegie, probably were more prosperous than Tesla, Inc. CEO. It's not easy to compare Musk's wealth to the riches that people of the past centuries. The buying power and value of resources are dynamic, so there is no consensus on properly converting the capital people had in the past to modern-day USD. If we speak about Rockefeller and Carnegie, we can say that they had around 2% of the overall USA GDA. If they had the same portions of the GDA today, they would have had over $300 billion. However, if we just consider the USD amount they had at the peak and see the buying power of all these dollars in 2022, we will get much more modest numbers.
What can't be debated is that Elon Musk is the richest person as of spring of 2022. Elon Musk is a 50-year-old investor, engineer, and entrepreneur, the USA citizen, born to South African and Canadian parents, the SpaceX and Tesla Inc. CEO, founder of The Boring Company, co-founder of PayPal, Neurolink, and OpenAI, the most significant stakeholder in Twitter (over 9%), cryptocurrency influencer, and a controversial public person, admired and hated by many people around the world. According to Forbes and other respected sources, as of April 2022, Musk's net worth is $284.4 billion, roughly $100 billion more than the second wealthiest person on that list, and Amazon founder Jeff Bezos. In this article, we will review Musk's business biography milestones and shed some light on his involvement in the cryptocurrency industry.
Musk in Business
Elon Musk comes from a wealthy South African family. Elon's father, Errol, is a huge businessman and engineer and became a millionaire before 30. Elon was born in 1971, years before Errol became involved in co-owning an emerald mine which is often mentioned in the biographical articles about Elon Musk. No reliable accounts are confirming the emerald mine story. What matters more is that Errol divorced Elon's mother, Maye, a model, when Elon was around 9-year old. The future richest man on Earth remembers that he had to work when studying at college and experienced financial problems as a youth. So, instead of gaining some material wealth from his family, Musk ended up having a college degree and a student debt.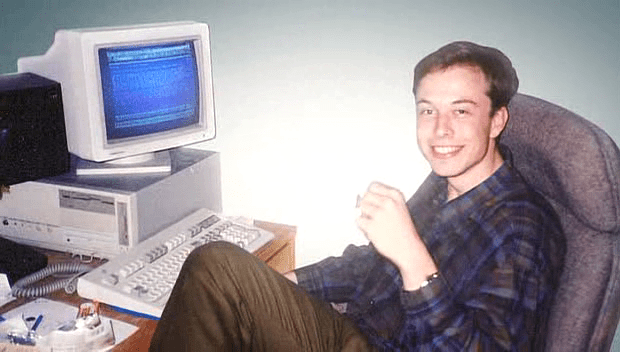 Musk studied in Canada and the USA. In 1995 he got a Bachelor of Arts degree in economics and a Bachelor of Science degree in physics from the University of Pennsylvania. One year before, he launched his first successful project, Zip2. The startup's product was the online city guides. It took some time for the project to bring money. In 1999 Zip2 was acquired by Compaq for $307 million. As Musk held a 7% share in Zip2, the deal gave him $22 million in cash.
The same year Musk got involved in the pioneering of the Internet payments industry. He and his partners launched X.com, one of the first online banking services. After merging with Confinity, Musk became a significant shareholder in PayPal. eBay acquired the latter for $1.5 billion in 2002. It brought Musk $175.8 million. It allowed him to invest his own money into creating SpaceX. The enterprise became the first successful private space flights company in history. As of late, its costs were estimated at around $10 billion. 
🌹 Twitter sucks

— Elon Musk (@elonmusk) July 24, 2020
In 2004, Musk became a major stakeholder in Tesla, Inc, an electric cars manufacturer. By 2008, he became the CEO of the company. In 2016, Musk launched an infrastructure construction enterprise called The Boring Company. Another company he founded in 2016 is Neuralink, a neurotechnology company working on integrating AI into the human brain. In March of 2022, Elon Musk became the largest shareholder in Twitter. His share in the company is 9.2%. In 2020, he posted a viral tweet claiming, "Twitter sucks." Now, he has the power to submit changes to the platform. For instance, recently, he posted a poll asking people whether they wanted to have an Edit button on Twitter.
Musk in Cryptocurrency
Elon Musk has been commenting on cryptocurrencies from time to time. Obviously, he was skeptical about them for a long time, but by the late 2010s, his attitude towards digital money had changed. Musk's tweets on cryptocurrency became a significant driver of the crypto market prices in 2020 and 2021. Mostly, Musk has been helping Dogecoin (DOGE), calling it a people's crypto. Musk noted that he has BTC, ETH, and DOGE in his possession on Twitter. The amounts of these coins are not known. There is no reliable info about whether Musk still holds cryptocurrency and what these coins are, and how much crypto he holds if he really does.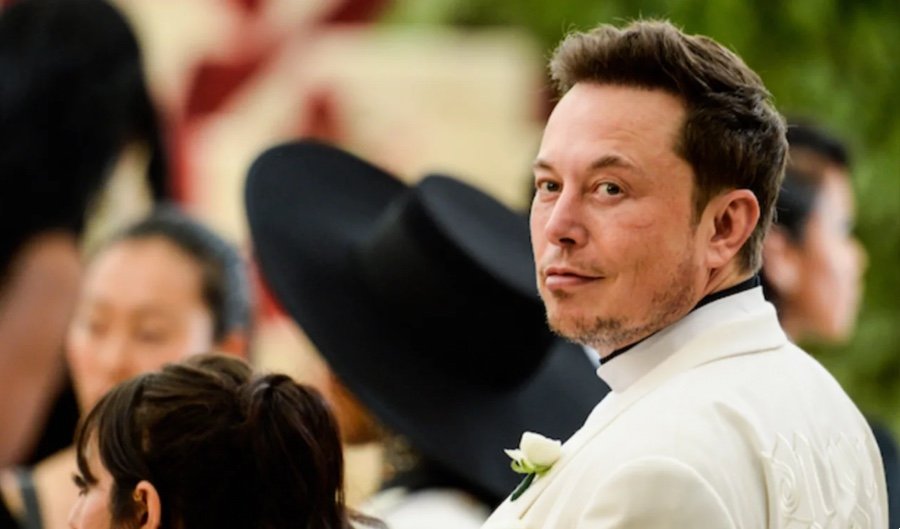 In January 2021, it was revealed that Tesla, Inc. purchased $1.5 billion worth of Bitcoin. The news immediately galvanized the crypto market, which was in a long-term decline from its peak in December 2017 - to January 2018. For many reasons, 2021 was the biggest year for the crypto market, and there is no doubt that Musk's personal decisions were one of the factors that shaped that year for crypto investors. Despite the initial plans to allow people to buy Tesla cars with cryptocurrencies, Elon Musk decided against this option. He referred to the harmful environmental impact of Bitcoin mining as the reason to withdraw from accepting BTC payments. However, he noted that if he finds a more eco-friendly option, cryptocurrencies will become the supported payment method for Tesla clients. 
To date, Musk is still a vocal supporter of Dogecoin, a community-driven meme-coin with no dev team, investment, or anything on top of enthusiasm. Still, Dogecoin is close to the top 10 crypto coins by market capitalization. Before Musk's support, Dogecoin had a much lower position. After Elon Musk has rekindled the DOGE craze, numerous DOGE clones have flooded the market. Many of them became a success.
Elon Musk Net Worth
"True value is building products & providing services to your fellow human beings, not money in any form," Musk tweeted in 2021. Let's see how much money he has.
Elon Musk's net worth is highly fluid because his wealth depends on the value of stakes he holds (sometimes, it takes 24 hours for Musk to gain or lose several billion dollars). Musk is never off the headlines, and his statements, actions, and achievements impact the value of his companies. Positively perceived news about Musk results in soaring of his wealth. Most of his wealth comes from his share in Tesla, Inc. It's worth saying that Musk often did bad service to himself and his ventures, doing or saying something that had a short-term negative effect on his wealth. He constantly deals with a lot of criticism — as a person, scientist, businessman, etc. Apart from getting roasted by experts, colleagues, and ordinary people, he dealt with suits.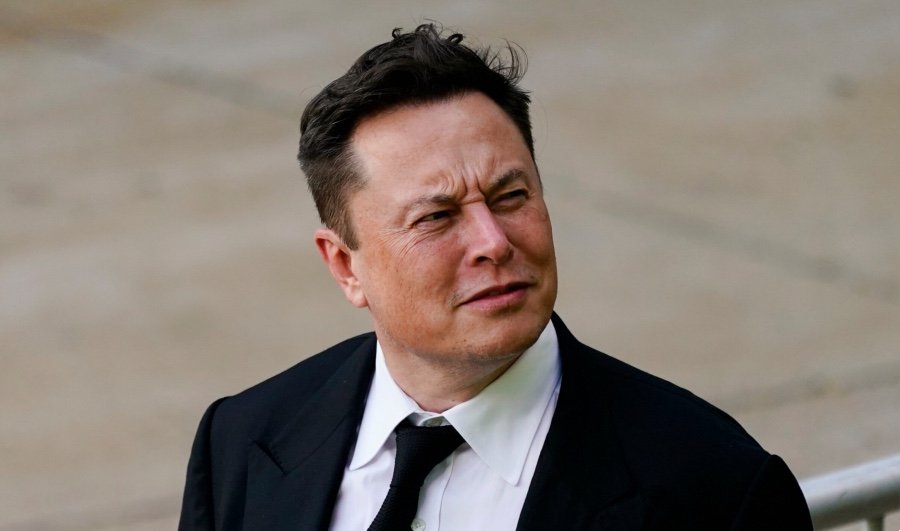 Musk became a multi-millionaire in 1999 when Compaq acquired zip2. He was 28 back then. Three years later, after eBay acquired PayPal, Musk got over $160 million. Ten years later, in 2012, he became a billionaire. In early 2020, his net worth was estimated at a humble $27 billion, but 20% Tesla stock ownership gave him a $150 billion win by the end of the year. In November 2021, Musk allegedly owned $300 billion. As of April 7, 2022, Musk's net worth is estimated at $284.4 billion. Musk doesn't pay a large portion of what he owns as taxes, although he gives some of his money to charity and pledges to give away his money in his lifetime.
---
---